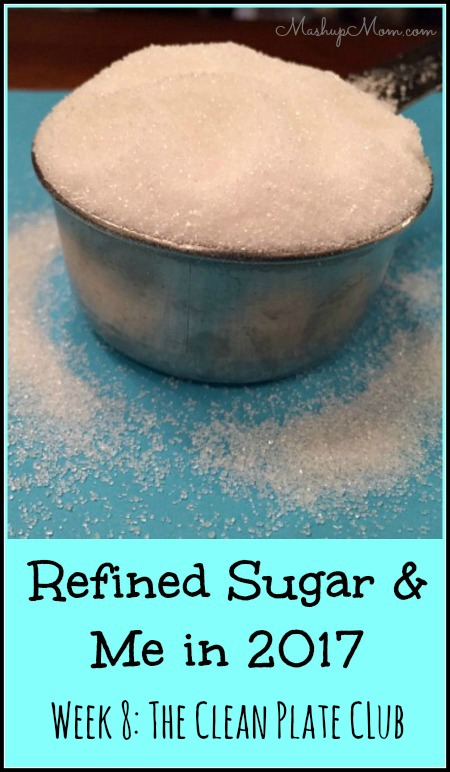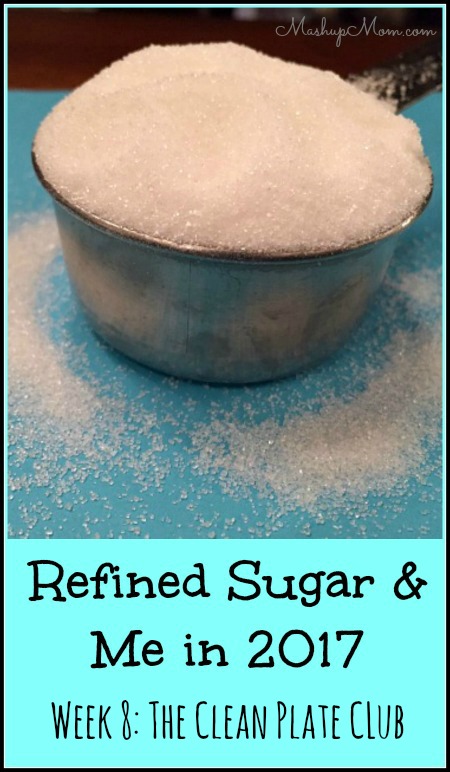 Let's check in on week eight of refined sugar & me in 2017! I'm down another pound from last week, making that nine pounds total in eight weeks. (Insert happy dance here…) It's been a pretty good week overall, but…
When last we checked in with our intrepid heroine…
Last week I told you of my intention to have half a piece of cheesecake using a gift certificate at Cheesecake Factory, after seven weeks dessert-less: Again, my long-term goal here is to be able to enjoy a smaller good dessert maybe once a month, rather than to fill up regularly on empty and less splurge-worthy sugary calories. So, funny story. I ate less than half my lunch and then about half a piece of cheesecake. The waiter accidentally threw away my lunch leftovers rather than boxing them up, so… he brought over a SECOND free piece of cheesecake to make up for it.
Come ON, Cheesecake Factory. Not helping, lol. This was on Valentine's Day, though, so I brought everything home and the kids happily split the whole piece for a special dessert. But let me tell you something strange: I didn't want that other half a piece. As I was eating my cheesecake at the restaurant, I didn't even really want it — it didn't taste as good as I remembered, I think because my taste buds have changed after consciously limiting sugar for a while? But that stupid half a piece of cheesecake sat in my refrigerator for several days before I could bring myself to throw it out, and I still feel slightly guilty about it.
The Clean Plate Club
So I was thinking about that silly cheesecake and about the ways in which our childhood experiences influence our eating patterns as adults. When I was a kid, we didn't have a lot of money to be tossing away perfectly good food — and then of course we were to think of the starving children on the other side of the world and always be sure to clean our plates. (On one memorable occasion I sat at the table for two solid hours staring at a cold & congealing plate of scrambled eggs that for some reason I didn't want to eat that day, but I wasn't going to be allowed to leave the table until I did!)
There is of course a world of difference between the ungrateful dinner-skipping snack-wanting kids we were then and the really-don't-need-that-cheesecake adult I am today, but the underlying guilt about wasting perfectly good food remains. While it's good to be conscious about what we're wasting and how to make use of what we have, I'm just going to keep telling myself that it's OK to let.the.cheesecake.go.
🙂
So, that's me this week
How are you doing on your own healthier eating plan so far — and what have you found that helps you stay on track?
Earlier installments:
Or, you can follow the whole Refined Sugar and Me series here.