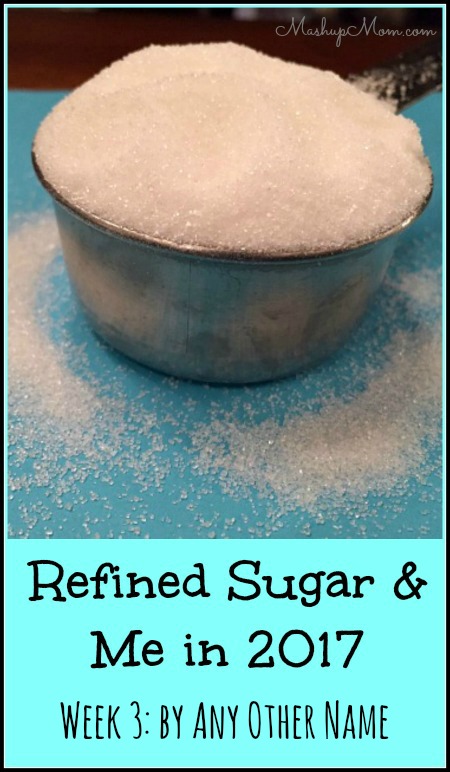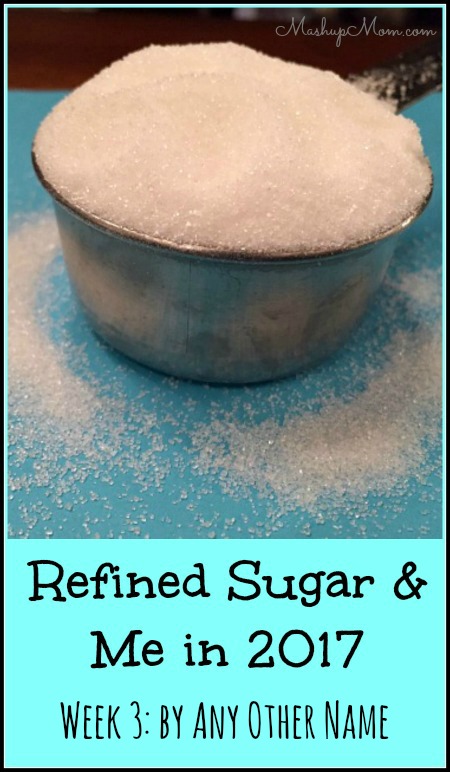 Let's check in on week three of refined sugar & me in 2017. So this week… I gained a pound back. Which is disappointing, but although I did continue to chill on added sugar, it was one of those weeks where… well…I ate everything else. But, I see what I did here and why, so this next week will be the week of getting back on track.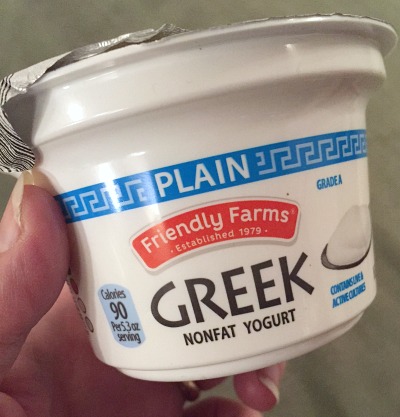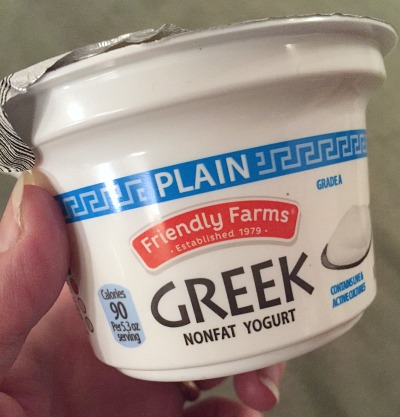 Although the craziest thing happened this week. You know how I mentioned that foods start to taste different after you eat less sugar from processed foods for a while? Well, I've never been a huge fan of plain Greek yogurt on its own and always mixed in honey, nuts, fruit, etc. to make it more palatable. A few days ago I ran out of sour cream so substituted Greek yogurt on these chili cheese cups — it was all of a sudden so good that I found myself eating the rest of the container.
(Yes, I originally bought this yogurt intending to use it as a starter for yogurt in the Instant Pot and never got around to doing it, but picked up another plain yogurt and will set that as a new goal for this week.)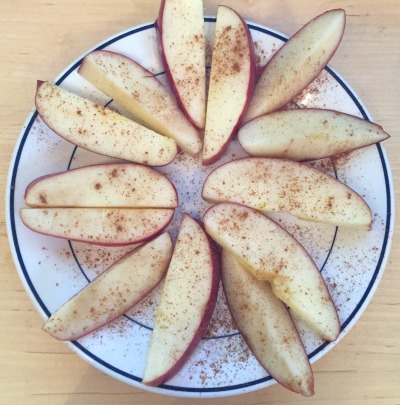 Another thing I'm loving this week — when I crave something sweet, I cut up an apple and just sprinkle on a little cinnamon. Y-U-M.
Sugar by any other name…
Let's talk this week about the myriad names for added sugar on food labels. There is no current requirement for companies to list added sugar grams on nutrition labels, although a new label with this information will be required on most packaged foods by July 2018. Current nutrition labels list total sugar grams, but don't break down which are naturally occurring (say in fruit or dairy products) and which are added by the manufacturer — so it's very hard to tell how much added sugars you're consuming.
You can keep an eye out for the many names of sugar in ingredient lists, but as always, use your own judgement on what to buy. I'd much rather see honey listed on a label than high fructose corn syrup, for instance, but both are sugars, and both count as added sugars as opposed to natural sugars in foods. So, I thought it might be helpful to list some of the most common names for added sugars in foods so that you know what to look for in ingredient lists.
30 Common Added Sugars in Ingredient Lists
Agave syrup
Barley malt
Brown rice syrup
Brown sugar
Cane sugar
Cane juice
Cane sugar
Cane syrup
Corn syrup
Corn syrup solids
Dextrose
Evaporated cane juice
Fruit juice concentrate
Fructose
Glucose
High fructose corn syrup (HFCS)
Honey
Invert sugar
Malt syrup
Maltodextrin
Maltose
Maple syrup
Molasses
Refiner's syrup
Rice syrup
Sorghum syrup
Sucrose
Sugar
Syrup
Tapioca syrup
As a general rule, look out for things ending in -ose or that contain the words "sugar" or "syrup."
… Does not always necessarily taste as sweet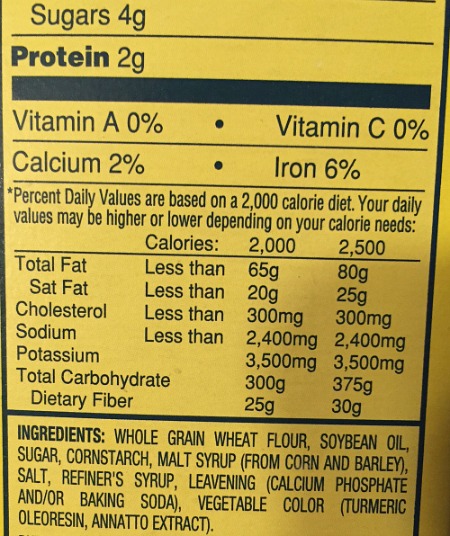 I think what trips a lot of us up is the amount of added sugar in products we don't really think of as "sweet." I just opened up my pantry and grabbed the first thing I saw, which happened to be a box of original Wheat Thins. Would you have guessed you're getting sugar, malt syrup, and refiner's syrup with every serving? This is of course just one small example, but these added sugars can add up so quickly during the course of one day.
So, that's me this week
How are you doing on your own healthier eating plan so far — and what have you found that helps you stay on track? Follow the whole Refined Sugar and Me series here.
Printable added sugars list
Click the image below to open in a new tab to print & keep with you!