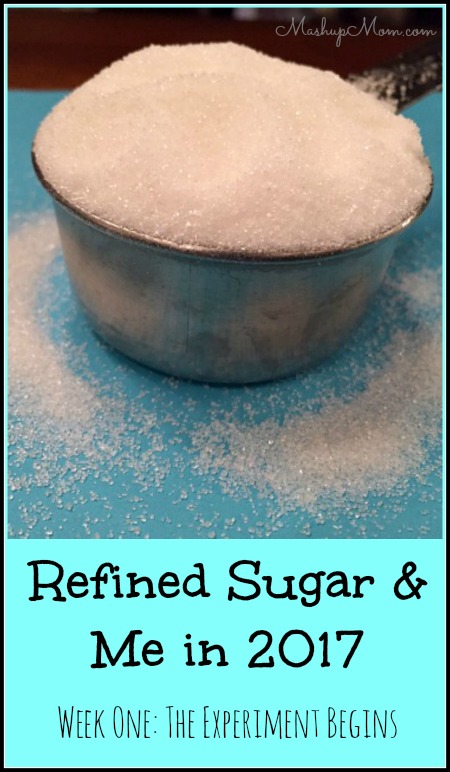 I meant to have a thoughtful post all ready to go in the New Year to talk about how refined sugar fits into some of the ways Mashup Mom is changing focus in 2017, but I lost… well… focus. Blame it on the sugar. 🙂 So here's the off the top of my head version, and we'll continue unpacking this over the next few months.
So I'm seriously limiting refined sugar this year
I've tried giving up (most) refined sugar before, and made it two months and down 12 pounds earlier this year — which is when I felt great, relaxed my guard, fell of the wagon, went sugar crazy over the holidays, and now am back where I started. I'm now four days in to trying this again, and am so far down three pounds (yes, even after our New Year's Steakstravaganza) and just slightly irritable.
I figure that posting here and checking in occasionally with you guys will help me with accountability, and also that some of you might be interested in playing along.
So here's what I'm doing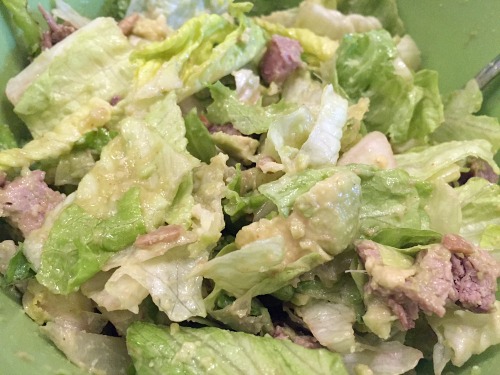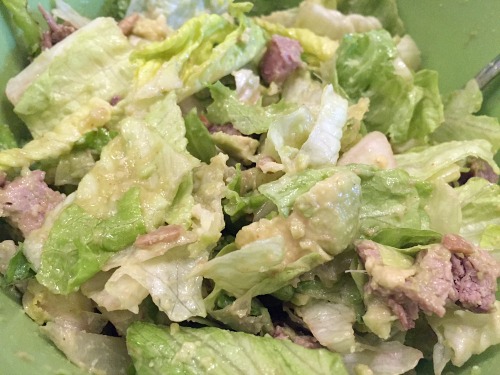 I'm giving up desserts with refined sugar, and most processed foods with added sugar. Some of the things I'll be talking about here include:
Balanced snack ideas
Reading material
How it's going
What's been frustrating
Affordable whole foods
Reading food labels and finding alternatives
And I'd love to hear experiences and suggestions from you guys along the way! This broad sugar-y theme will also influence some of the newer blog topics for the New Year, like certain of the Make It or Buy It posts.
So here's what I'm not doing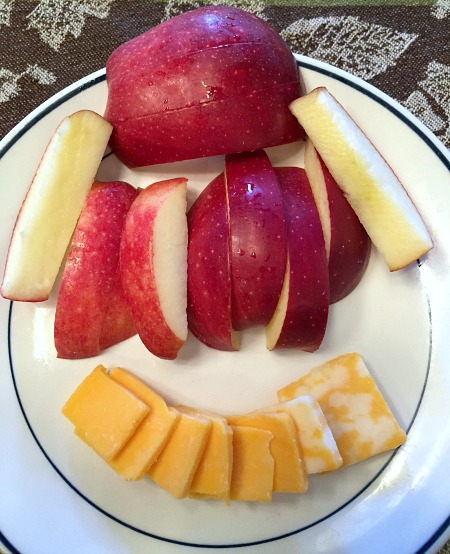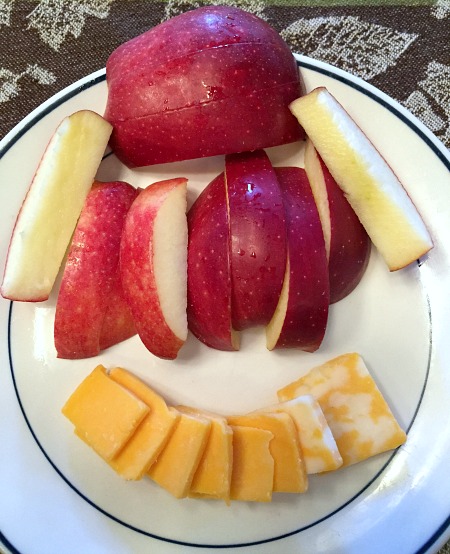 I'm not substituting in artificial sugars, I'm not avoiding carbs in general or natural sugars, and I'm not cutting out all processed foods, just most of them. Fruit? Good. Potatoes? Not going away, guys. Lightly salted bagged popcorn is my fiber filled friend, canned beans are a time saver, and bread and bacon bits are great, in moderation. After a month or so I also intend to start adding minimal sugars back in (a little local honey in a homemade marinade or dressing, for instance).
I'm also not interested in being militant about this. Even Costco rotisserie chicken has added sugar — but at .5 g per serving and given how far one stretches, I'm OK with that. Potatoes and strawberries and rotisserie chicken don't trigger sugar cravings and mindless eating for me, but crackers and cookies and cereal do. Your experience may be different.
And, I won't be stopping with the weekly ALDI meal plans. (But note that I've always tried to weight the bulk of that ALDI meal plan budget towards fresh meat, dairy, and produce over processed packaged goods).
So who's trying this with me?
If your experience parallels mine at all, the first week of sugar withdrawal will be especially bad — with days 2-3 being the worst. Here's just a taste what you might get:
Stabbing headaches
Crazy hunger pangs
Irritability
Body aches
Last time I gave this a try, though, I felt great a couple weeks in. Here's a taste of what you might get:
More energy
Better digestion
Better mood
No mid-afternoon slump
And — take this from someone who hasn't been skinny for 35 years — you might see some weight loss, without being hungry all the time. Last time I tried this, I dropped the most weight in the first week but then it continued to come off slowly and steadily after that.
So everyone's different
Sugar is my downfall, but it might not be yours. I know it's super trite to talk about this in January, but it's been in the back of my mind all through the craziness of the holiday season — and I figure I can't be the only one. 🙂 What's your own eating plan for the New Year?
Follow weekly updates on my journey to limit refined sugar here.