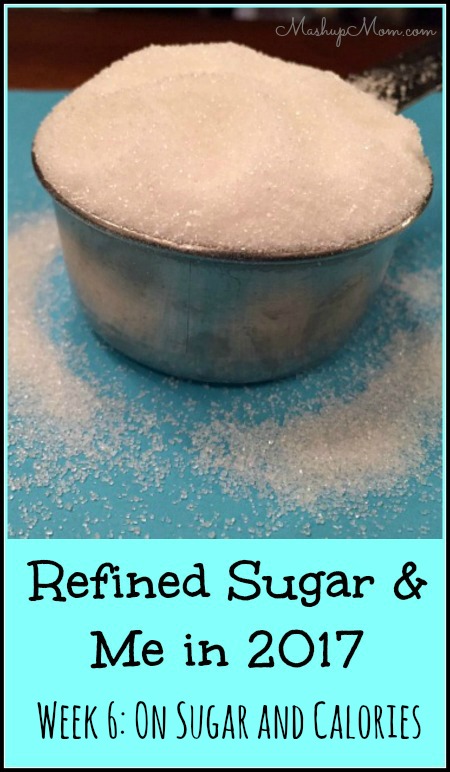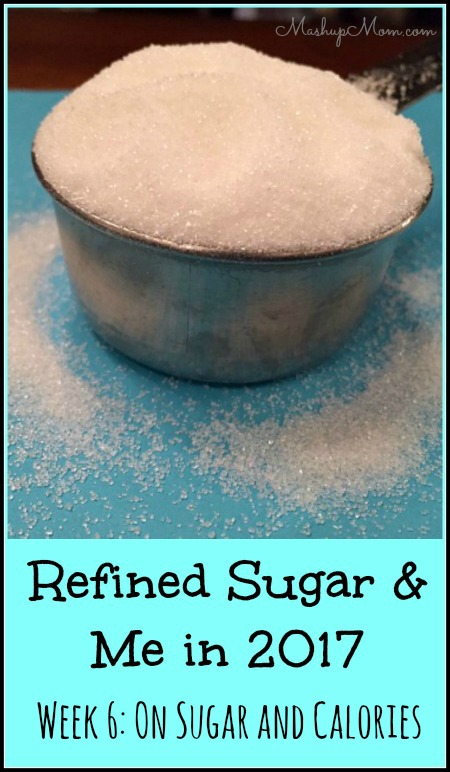 Let's check in on week six of refined sugar & me in 2017! This week I'm down another pound, making it six pounds total in six weeks. Slow and steady wins… well, I guess it wins you slightly looser pants, if nothing else. I'll take it. 😉 I'm also really liking apple slices with a couple of homemade cheese crisps as a snack this week, and would love to hear more filling real food snacking ideas from you guys.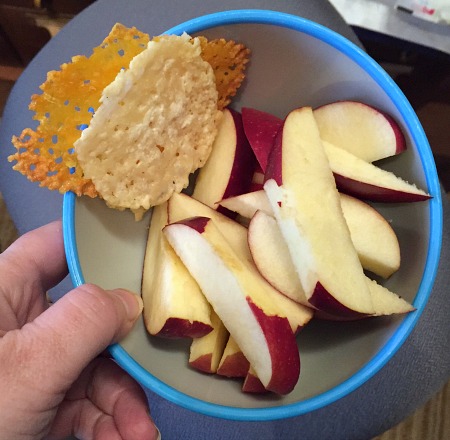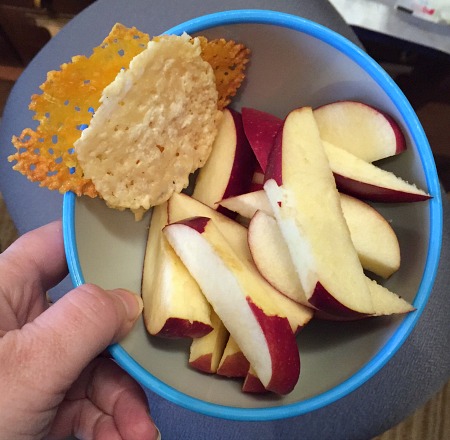 So here's what's interesting this week: When I started this little experiment I decided to try focusing just on sugar in order to deal with one thing at a time. Accordingly, I'm avoiding most added sugars, but haven't been counting calories or (at the moment) worrying about the salt and fat pillars of Salt Sugar Fat. Avoiding added sugar inherently means I'm avoiding a lot of processed foods (and thus cutting down on both salt & fat as a result) but I'm still eating cheese and red meat — and even some tortilla chips, because: Yum, tortilla chips.
Less sugar, fewer calories…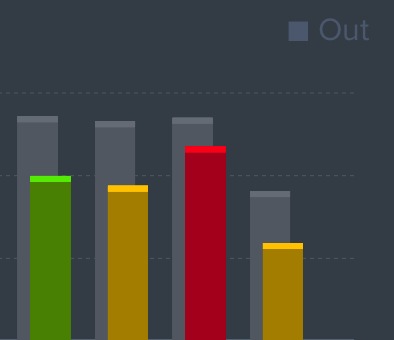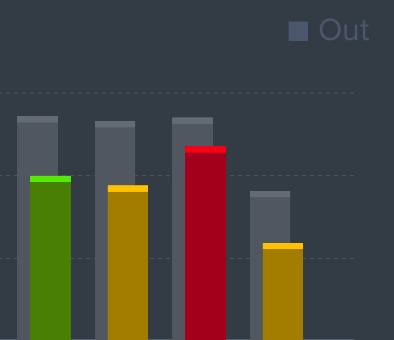 When I got my Fitbit a few days, though, I started playing with its handy calorie logging tool as shown in the Friday-today chart above. I put in a goal weight and how many pounds a week I wanted to lose (1 pound) and the Fitbit calculated the calorie deficit I'd need each day between calories in and calories expended. Gray is calories out, so the total varies depending on how many steps I take and how much exercise I get (and today's calories out will increase as I move around more this afternoon, which is why the bar is shorter in this screen shot from earlier).
As I enter what I eat during the day, it keeps track of the calories I take in vs. how many I've expended. The Danger! Warning! Red! bar of course reflects yesterday's Super Bowl fun, lol — although even yesterday I somehow expended slightly more calories than I took in, which is kind of surprising. Green is great, while yellow means I'm still under my target calorie deficit for the day to keep on track to lose a pound a week, but am getting close to the limit.
So here's interesting part: Without consciously trying to limit calories, and without feeling hungry, I'm apparently doing pretty well here in consistently burning more calories than I'm eating. I will absolutely guarantee you that this chart would have looked a lot different six weeks ago.
A spoonful of sugar…
The average U.S. consumer takes in 22 teaspoons of added sugars a day — which is 352 calories in sugar alone. (Boom! There's a good chunk of your calorie deficit right there…) It's not only that, though: The highs and lows of added sugar tend to make us hungrier and want to eat more in general.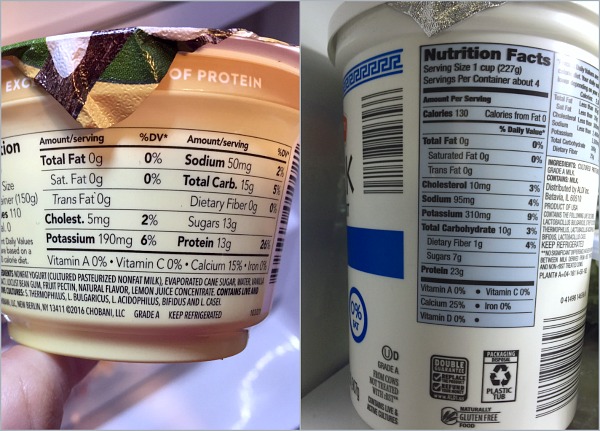 What's getting to me lately is yogurt. My brain wants to see all yogurt as healthy — when I was a teenager we always had regular or custard Yoplait in the fridge, and it was the "healthy snack" we were supposed to reach for. So let's look at some I happen to have in my fridge. On the left above, a single serve Chobani vanilla Greek yogurt that contains 13 grams of sugar total per 5.3 oz container (which = 19.62 grams of sugar per 8 oz serving, for purposes of comparison). On the right above, a big tub of Friendly Farms plain Greek yogurt from ALDI that contains 7 grams of naturally occurring sugar per 8 oz serving (which = 4.64 grams of sugar per 5.3 oz container, for purposes of comparison). There are about 4 grams of sugar per teaspoon…
I told you last week about how my taste buds have changed since I've stopped eating a lot of sugary processed foods. Now that I'm enjoying the plain Greek yogurt a lot more than I used to, I'd rather add in something like blueberries than eat the pre-sweetened. (And what's up with the added water in the Chobani? That seems odd, and is maybe to keep the total calories lower? But that's sheer conjecture on my part.)
So, that's me this week
How are you doing on your own healthier eating plan so far — and what have you found that helps you stay on track?
Earlier installments:
Or, you can follow the whole Refined Sugar and Me series here.