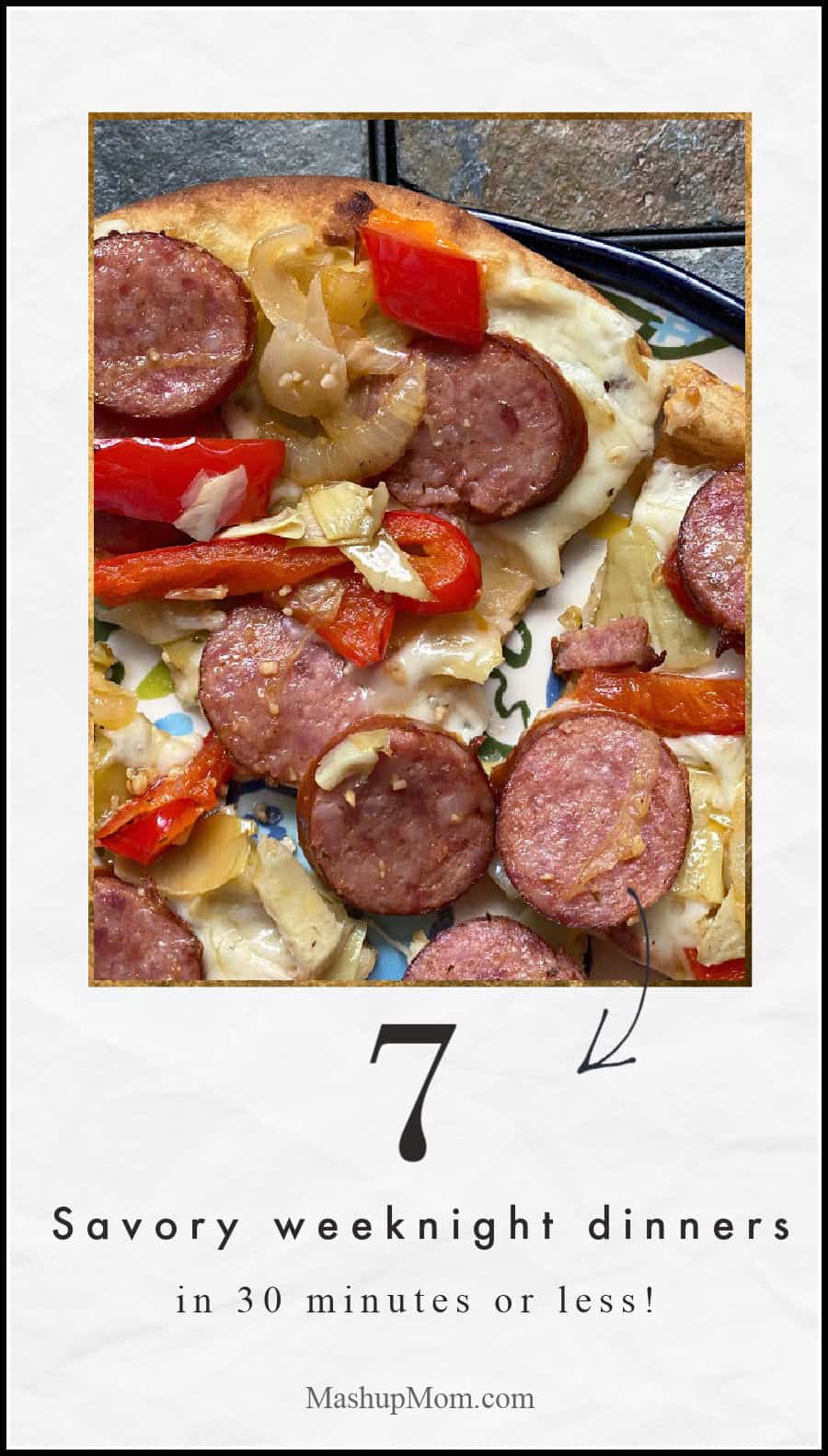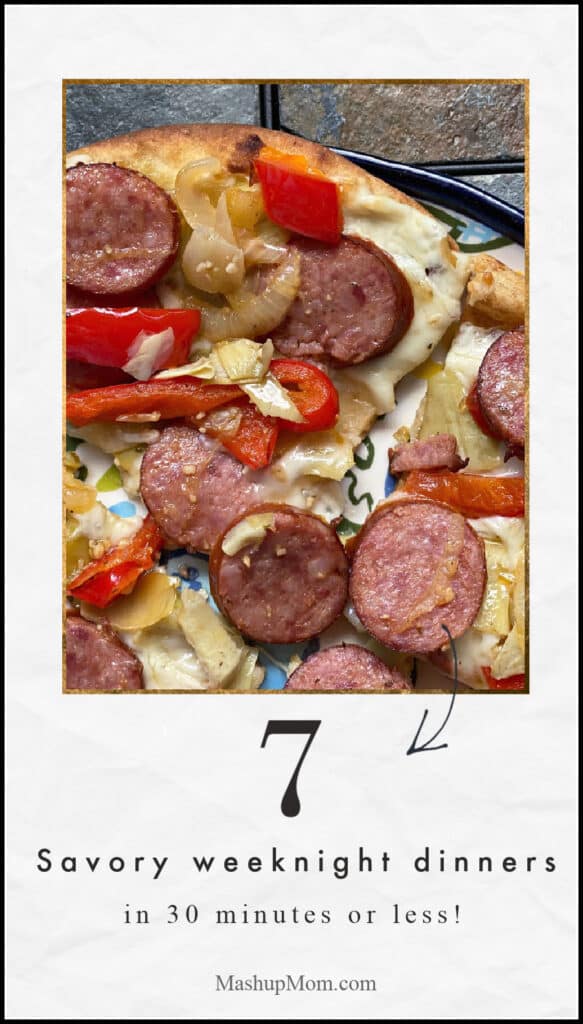 I don't know about you, but… over here, as we approach the end of 2020, it's starting to feel like I've already cooked a couple thousand weeknight dinners over the course of this year.
So, lately I've been relying more often on quick 30 minute meals to get us through. Let me round some of the newer ones up for you: Here are seven recent weeknight dinner recipes that can be on your table in 30 minutes or less! Each of these easy recipes feeds a family of four.
Easy dinner recipes in 30 minutes or less
But wait, there's more — After you browse through these newer recipes, also check out these earlier quick dinner recipe roundups:
There's always room for more 30 minute meals in your weeknight recipe repertoire, right?
Seven quick & simple meals
Question: What requires 20 minutes, a pound of ground beef, and some broccoli? That's the core of this easy Ground Beef & Broccoli Stir Fry recipe, which has so much flavor — and is super easy to throw together.
Using ground beef also keeps this recipe more affordable. Start a pot of rice cooking before you begin the stir fry, or just make rice the night before to have everything ready to go the next day. (Ground beef & broccoli stir fry, by the way, pairs well with this easy 25 minute chicken asparagus stir fry to make an entire feast. You can add some frozen egg rolls or soup to round things out, if you like, or just enjoy as-as.)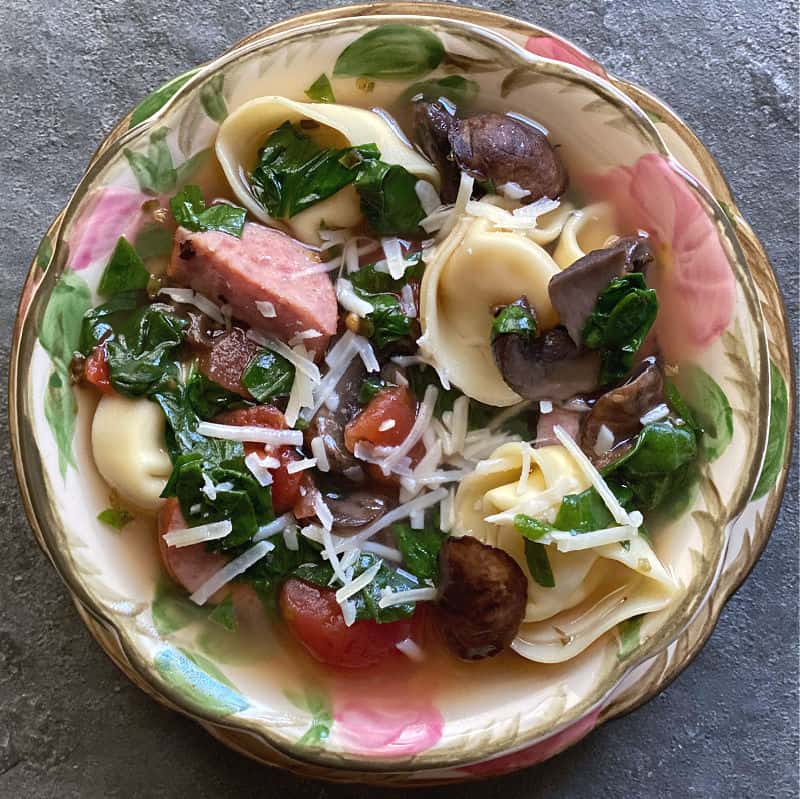 You know what else has a lot of flavor? This simple 30 Minute Kielbasa Tortellini Soup, which relies on refrigerated tortellini and Polska kielbasa to cook up quickly without sacrificing taste. Comfort food in a bowl, check — the perfect weeknight dinner recipe to smooth out a stressful day. Pair this easy soup recipe with a loaf of crusty bread and/or a simple side salad for a complete meal.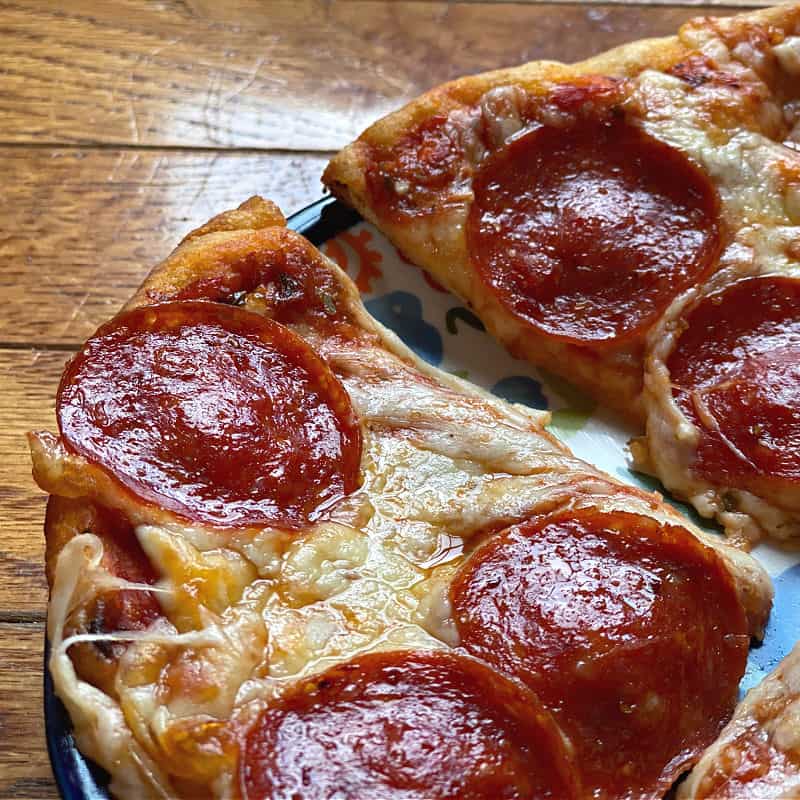 And let's do one for the kids now! You can always change up or add to the toppings here to create a more "grown-up" pizza, but Pepperoni Naan Pizza takes just 30 minutes to throw together. Using doctored-up tomato sauce rather than pre-made pizza sauce helps keep things more affordable, and results in less waste.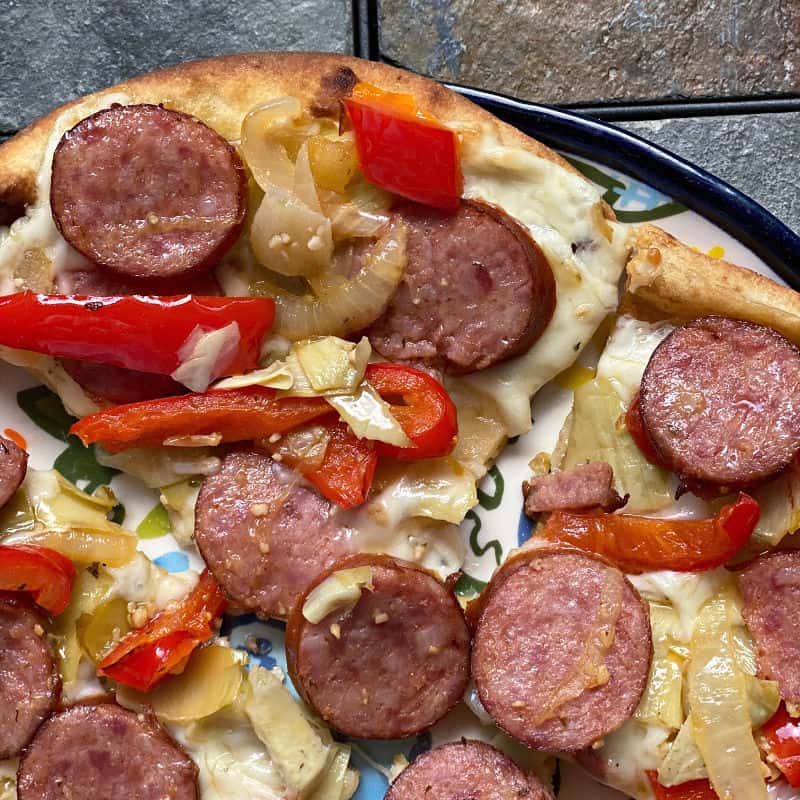 Wait… did someone say grown-up pizza? Let's do this! Sausage, Peppers, & Onions (plus artichoke) Naan Pizza is such a fun little recipe mashup. Classic flavor combo, chewy flatbread crust, tangy artichokes, smooth mozzarella… this 30 minute recipe has it all.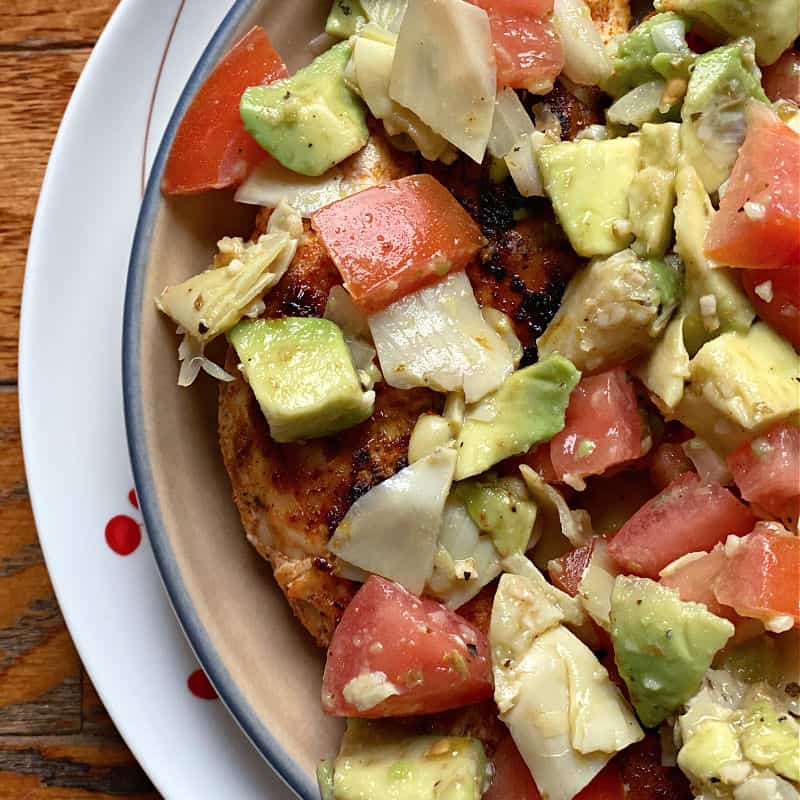 And did someone say… artichokes? Here's another great use for them, along with quick-cooking chicken tenderloin — which is generally an excellent choice for a fast weeknight dinner. As in, for instance, Skillet Chicken Tenders with Artichoke Avocado Salsa: Pair a quick & refreshing salsa with some savory pan-cooked seasoned chicken for a fun contrast, and a filling meal.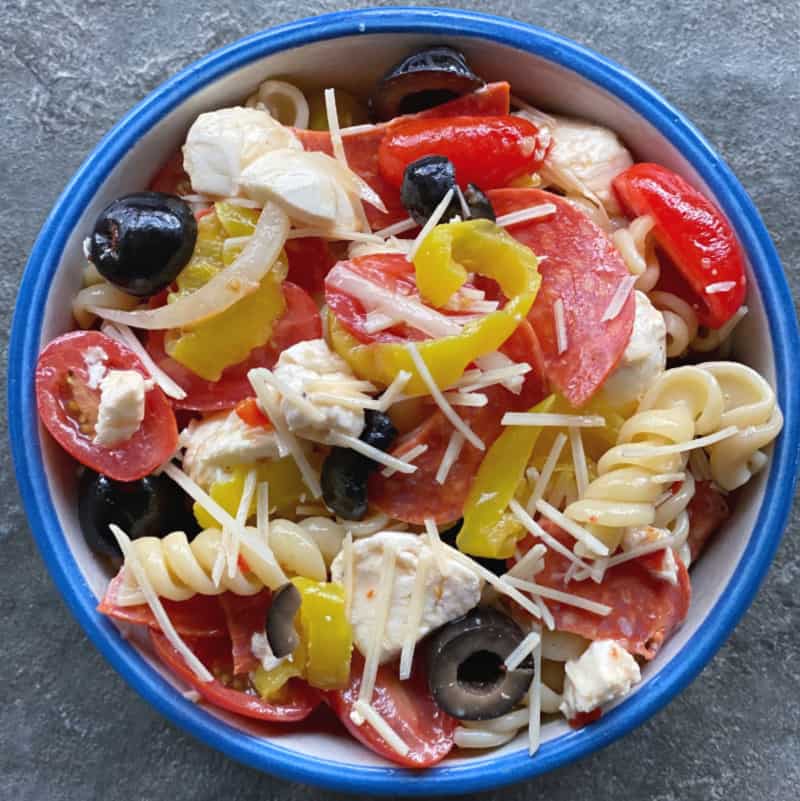 And back on our pizza theme, Pretty Awesome Pepperoni Pizza Pasta Salad is a great choice for a warmer day or when you need a lighter, yet still filling meal idea. Pack all of these favorite pizza toppings right into a pasta salad dinner, or change things up to incorporate your own toppings of choice.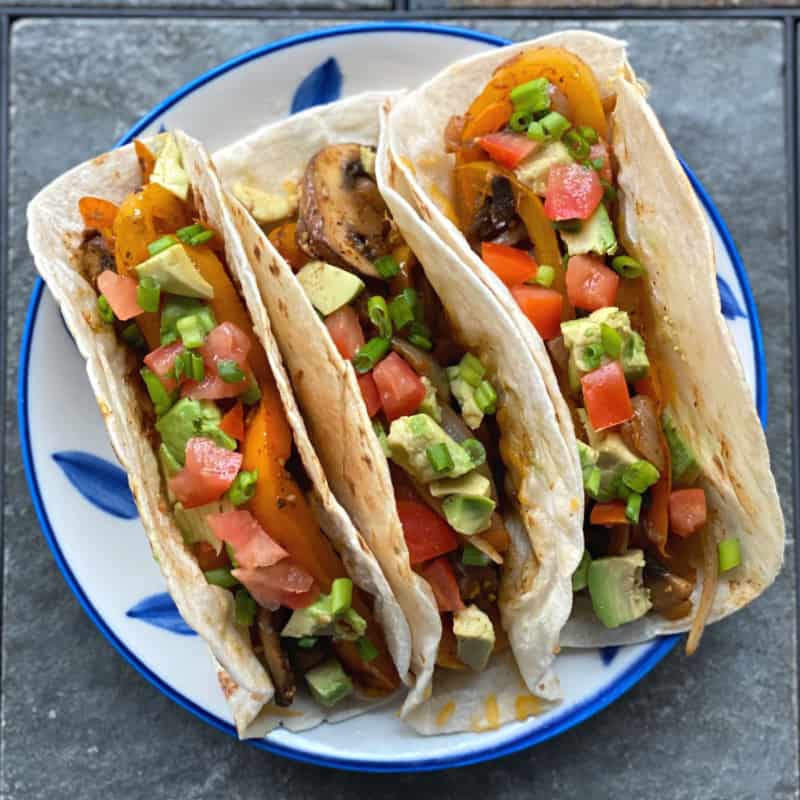 Lastly, here's a vegetarian option for a quick Meatless Monday dinner. This Easy 25 Minute Veggie Fajitas recipe features a simply seasoned mushrooms, peppers, and onions combo. So flavorful and filling, just serve your fajita veggies in flour tortillas along with avocado, tomato, and shredded cheese.
So, what's for dinner?
Try something new for dinner tonight: Expand your meal planning horizons with these seven new 30 minute dinner ideas, and save yourself time, effort, and money.
Need more quick meal ideas? Check out:
Enjoy!