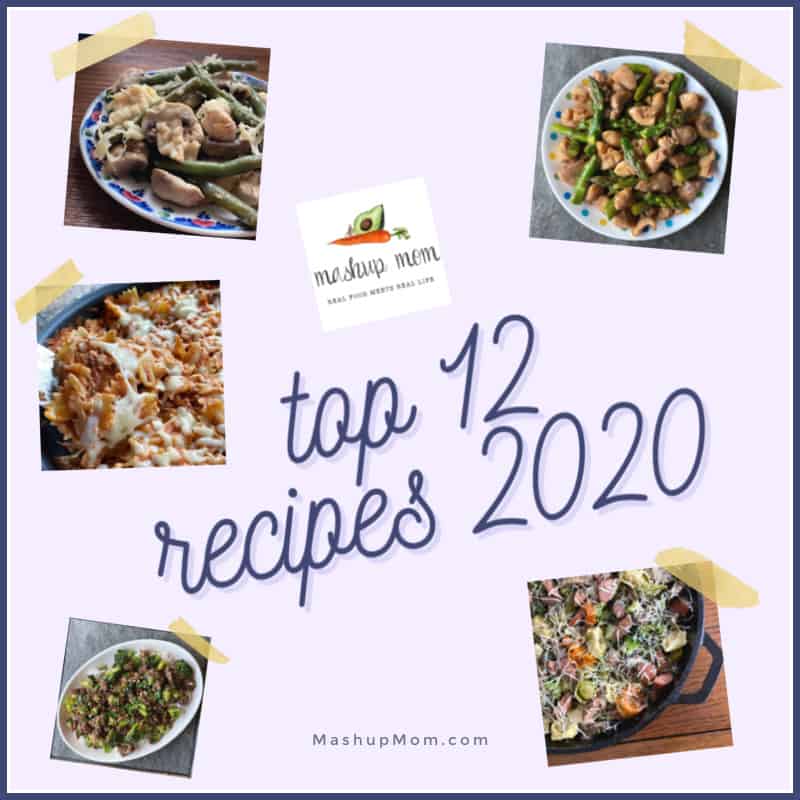 Happy almost 2021! We've finally about made it through 2020 — so, while we're looking forward to 2021, let's look back on some of the foods that helped us through. Here are the top twelve recipes on Mashup Mom over the past year.
This year's top twelve recipes have been collected from a mix of page views, comments, shares, and Pinterest engagement — with an eye towards a little variety, as well.
Top twelve Mashup Mom Recipes, 2020 edition
From classic comfort food to quick weeknight dinners, these top twelve 2020 recipes run the gamut.
Top Non-vegetarian Mashup Mom Recipes 2020
We'll launch our romp through the past year of dinners with some meaty fare, ranging from sheet pan chicken dinners, to hearty pasta skillets, to simple quick stir fries.
Winner, winner, chicken dinner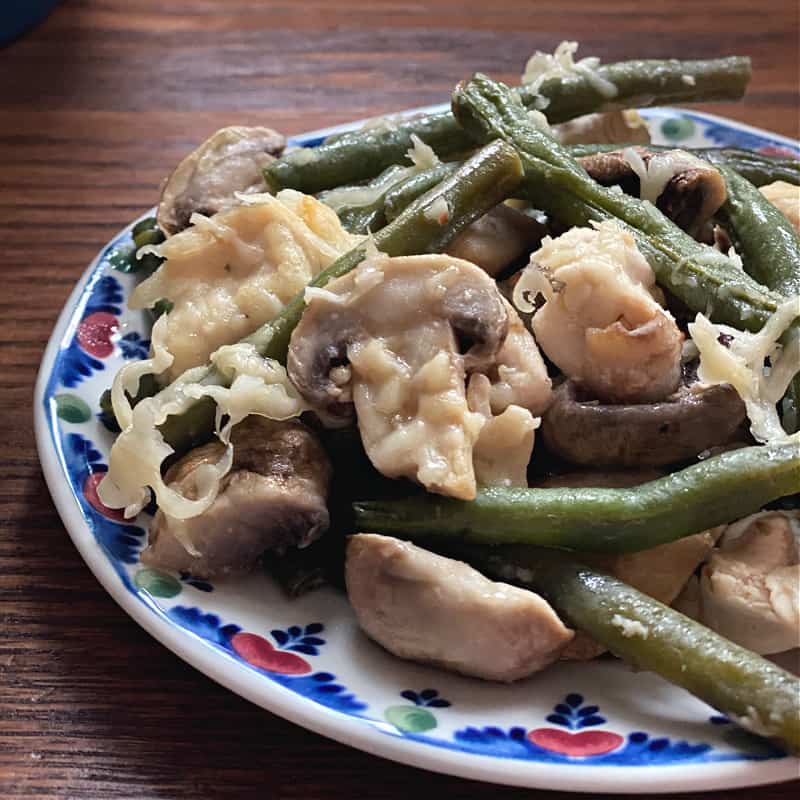 Let's start with a few chicken dinner recipes, shall we? A recent entry, but an immediate favorite, Olive Garden Dressing Sheet Pan Chicken Dinner requires just five ingredients! This all-in-one, one pan meal is so easy to throw together — but still packs in quite a bit of flavor.
This year we all needed a little extra comfort food, and this classic Leftover Chicken Soup recipe is perfect whenever you have a bit of cooked chicken to use up. So much better, fresher, tastier, and heartwarming than any canned soup could ever be.
(Need a bit more of a kick? Let's sneak in a lucky 13th recipe… shhh… Leftover Chicken Taco Soup lets you spice up leftover chicken to create an entirely new meal.)
More chicken? OK! This simple one pan Greek Chicken with Sweet Potatoes and Kale changes up more traditional roast chicken recipes, using a different mix of spices and veggies.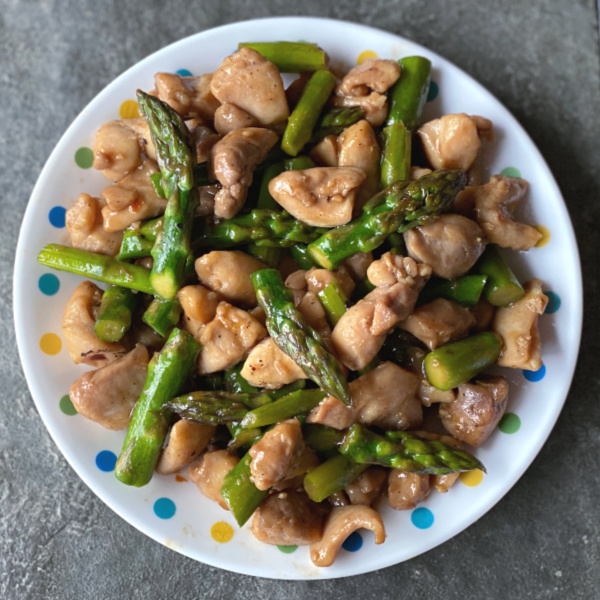 I just love quick weeknight dinner recipes, and this Chicken Thigh Stir Fry (with asparagus) recipe fits the bill nicely. Just 25 minutes start to finish for this pretty dish, too. Using boneless chicken thighs helps keep the chicken tender & tasty, but you can also substitute chicken breast if you have it on hand.
Less chicken here!
Speaking of quick & easy stir fry recipes, Ground Beef & Broccoli Stir Fry takes just 20 minutes to cook up. You can easily make both this and the above chicken asparagus stir fry in one evening if you're looking for a whole stir fry feast — just serve everything over cooked rice, and enjoy!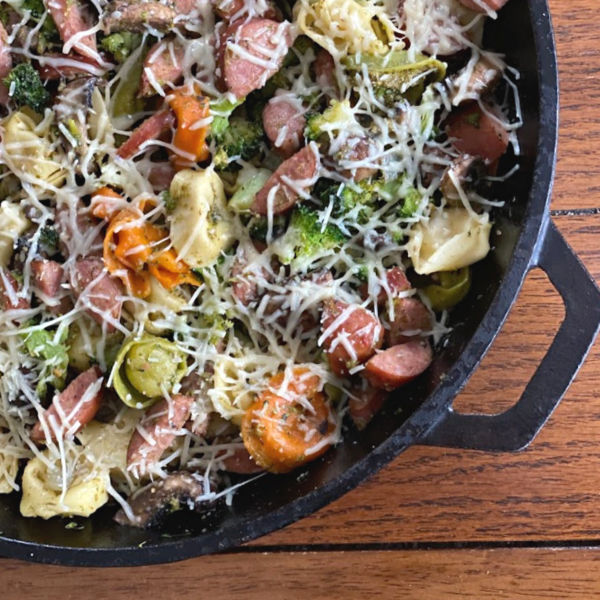 Did someone say quick weeknight dinner? You got it. This 30 Minute Smoked Sausage & Tortellini Skillet keeps things super simple, using refrigerated tortellini, Polska Kielbasa, & jarred pesto sauce to help punch up the flavor.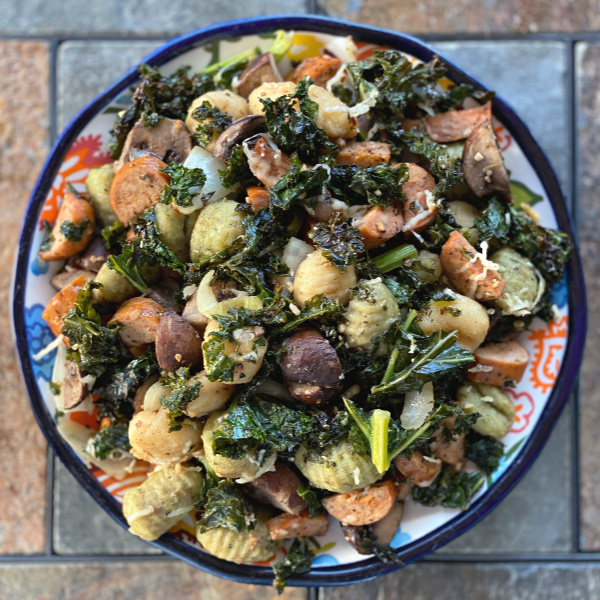 Did someone say smoked sausage and pasta? Yes, variations on a theme can be so very tasty. Cook up your pasta, meat, & veggies all together on a single pan, in this simple Sheet Pan Gnocchi with Sausage & Veggies.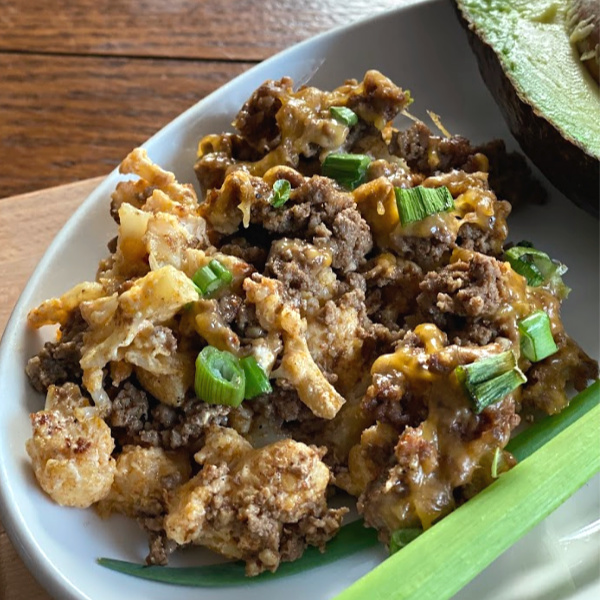 This one is tastier than it is beautiful, to be honest with you. But, Low Carb Taco Casserole is keto friendly, kid friendly, gluten free, and a deliciously different twist on taco night. Sneak in some spiced & roasted cauliflower along with your more traditional taco fillings for a tasty Taco Tuesday treat.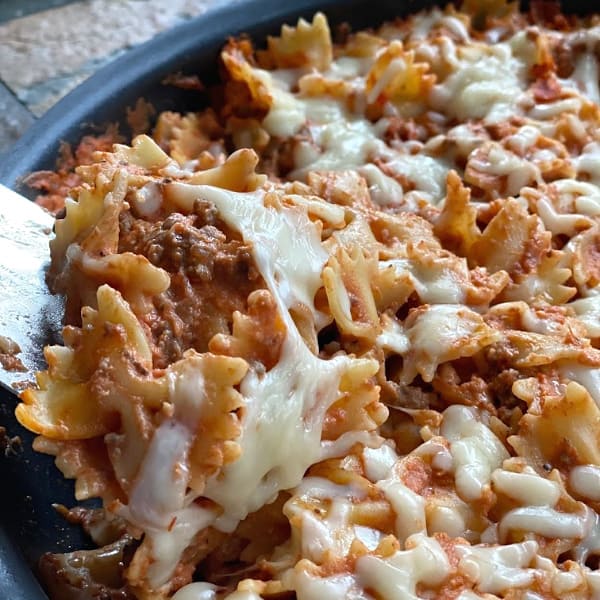 And another use for ground beef — Quick! What packs all the flavor of lasagna into a 30 minute weeknight dinner? What's super kid-friendly, and super easy to make? What's packed full of meaty, cheesy, deliciousness that you just can't pass up?
If you said Easy Cheesy Beautiful Pasta Skillet: You've come to the right place.
Top Mashup Mom Vegetarian Recipes 2020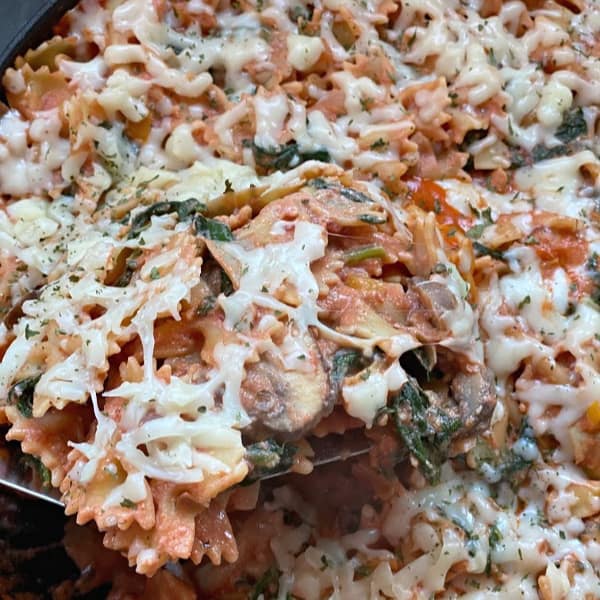 Prefer your pasta on the vegetarian side? An Easy Cheesy Vegetarian Pasta Skillet can elevate your next Meatless Monday to the best day of the week! Packed with artichokes, mushrooms, sweet bell pepper, onion, and spinach… all nestled together in a beautifully cheesy pan full of pasta.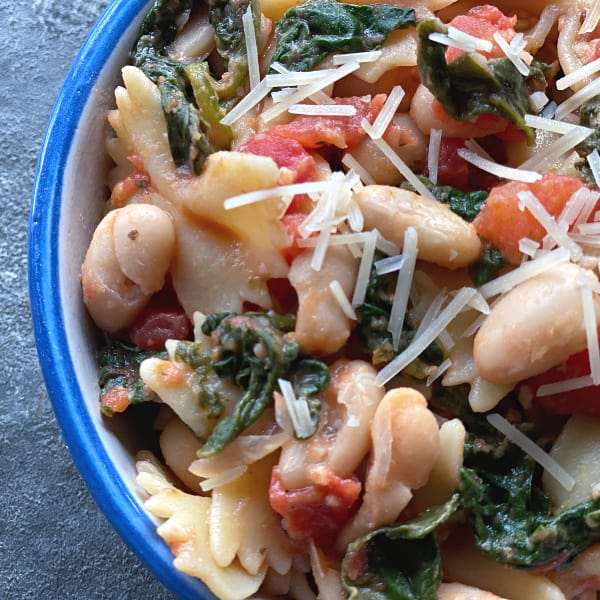 And speaking of vegetarian pasta… here's a somewhat lighter alternative for you. Bowties & Beans Pasta (with spinach & tomatoes) is a great choice on a busy weeknight. Use mostly pantry staples in this flavorful & filling vegetarian recipe, which takes just 25 minutes to make.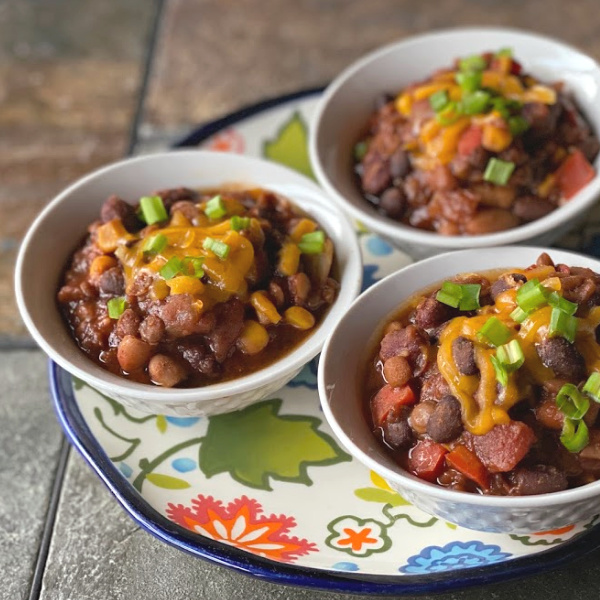 Lastly, don't you just love a good Crock-Pot recipe? The best ones simmer away unattended all day, letting you just show up for dinner, done! in the evening. This protein-packed Vegetarian Three Bean & Lentil Chili is thick, hearty, filling, and completely satisfying.
There you have it — the top 12 recipes on Mashup Mom from 2020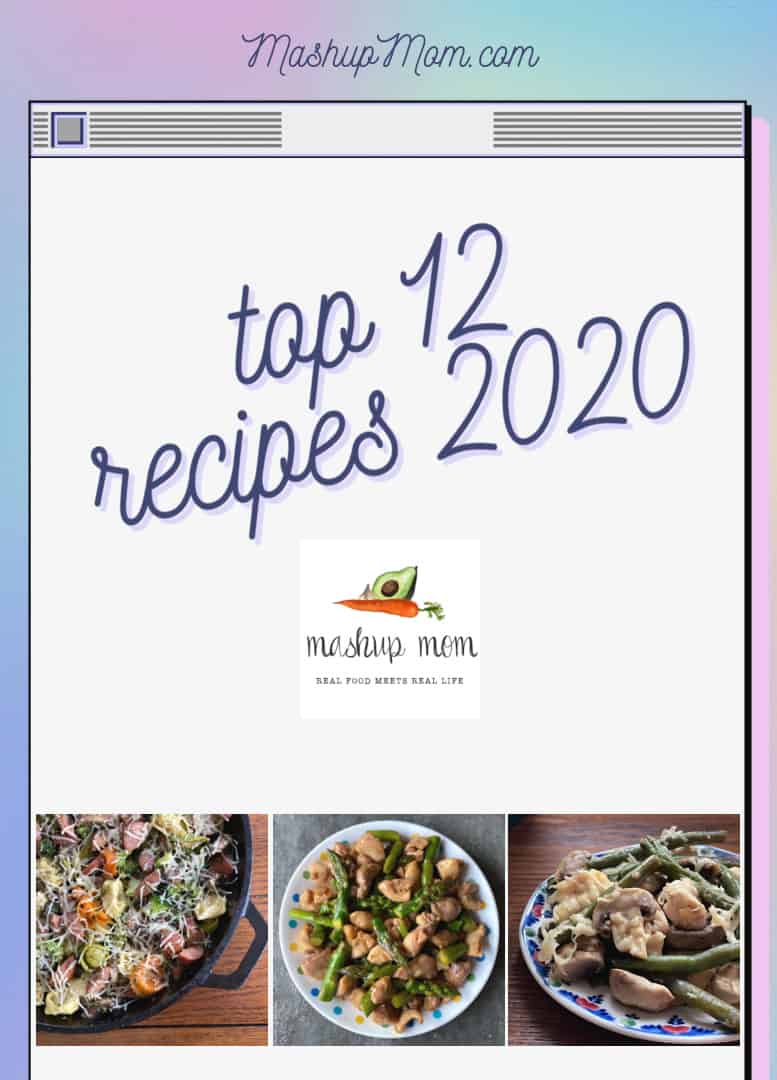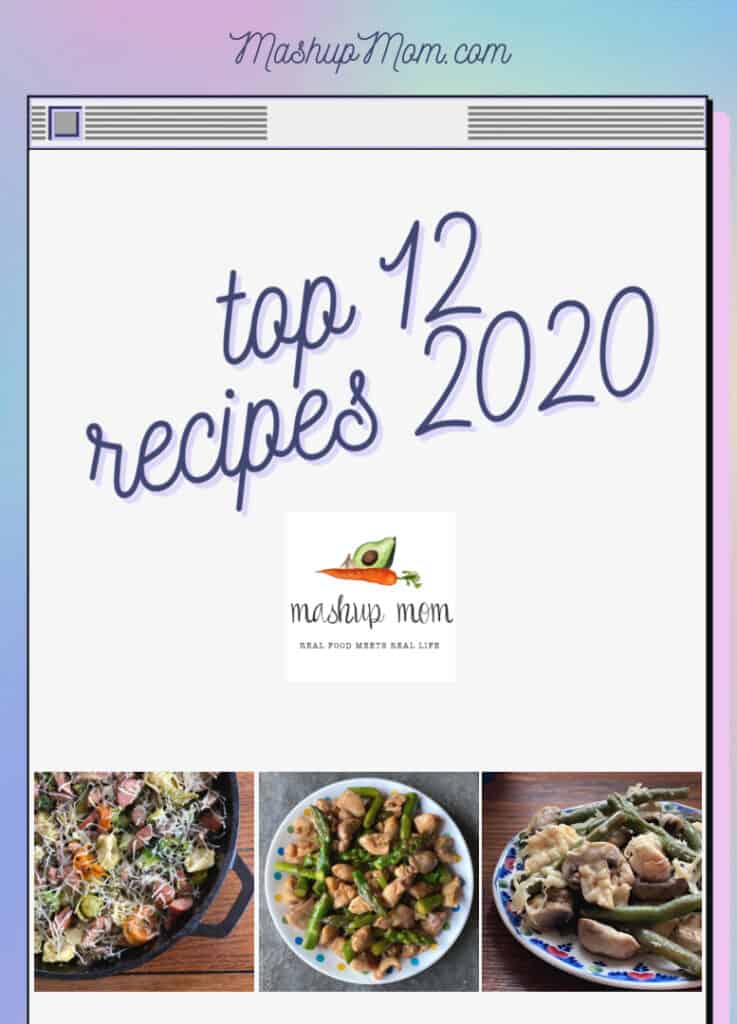 Comment and let me know your own favorite recipe picks over the last year, or let's just chat about what you'd like to see more of on Mashup Mom in 2021!
More favorites? See also:
What Mashup Mom recipes do you keep coming back to from years gone by?