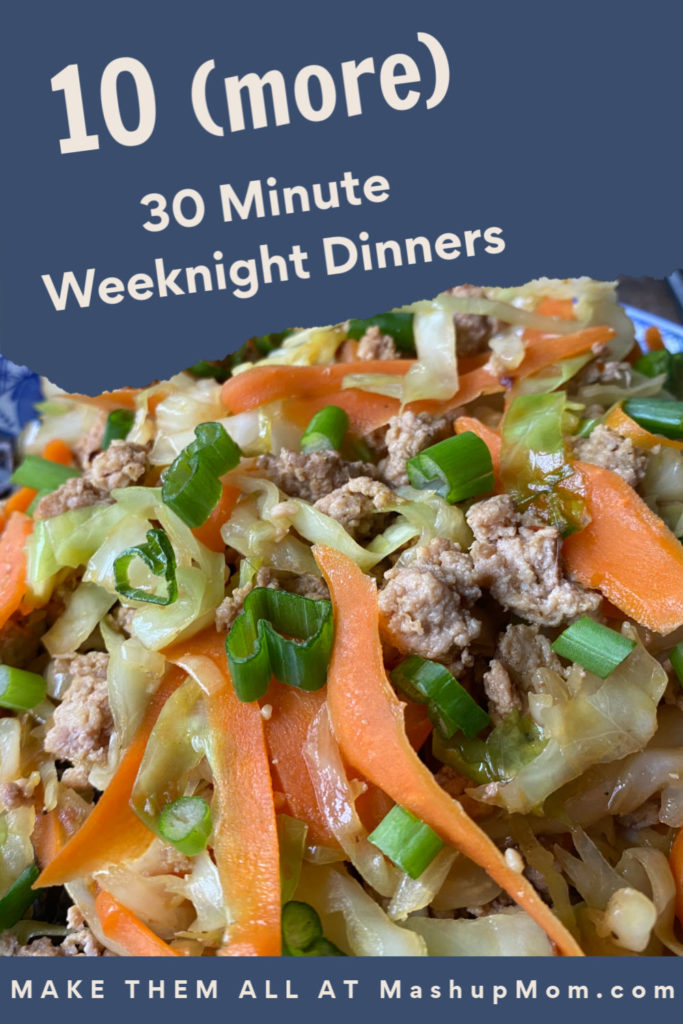 A while back, I rounded up 30 quick weeknight dinner recipes that can be on your table in 30 minutes or less. Since there are of course never enough 30 minute meals in the world, here are ten MORE quick weeknight dinner ideas to add into your rotation!
Use one of these easy 30 minute weeknight dinner ideas to supplement or swap out with the regular weekly ALDI meal plans, when one or more of the recipes in a given week doesn't fit your family's needs, or on nights when you're in a hurry but still want to get a home-cooked meal on the table.
10 Quick Weeknight Dinner Recipes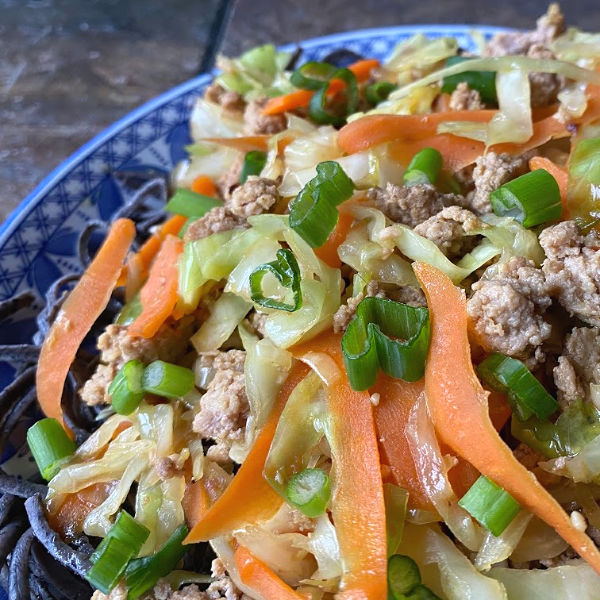 Serving this 30 minute Egg Roll in a Noodle Bowl with organic black soybean noodles from ALDI keeps it low in carbs — but adds filling fiber, protein, and texture!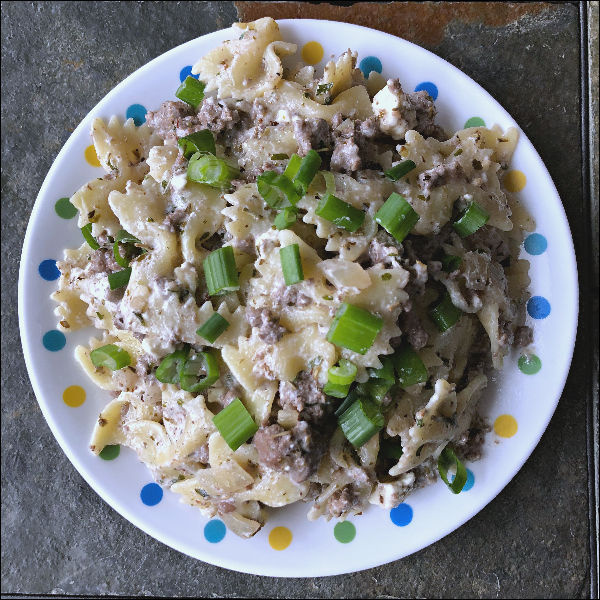 Regular pasta also makes for a quick weeknight dinner idea, but let's not settle for basic pasta + jarred sauce, shall we? Gyros Inspired Pasta with Greek Yogurt Sauce combines all the gyros flavor you love with a smooth & tangy yogurt + feta sauce over a plate of pasta — all in a simple 30 minute weeknight meal!
If you have a pack of tortillas in your pantry, you have a world of weeknight dinner possibilities at your finger tips. For instance: Easy Pork & Pepper Fajitas are full of smoky, citrus-y flavor. This is such a simple 30 minute weeknight dinner recipe idea — and a tasty way to stretch a small pack of thin-cut pork chops to feed a family.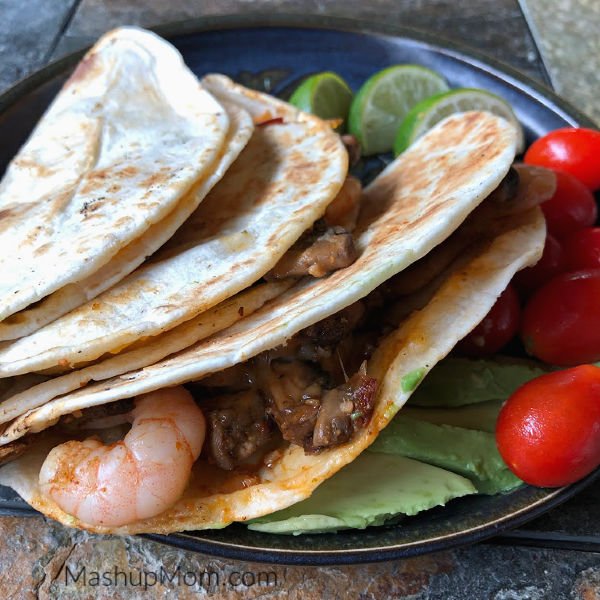 I'm not kidding about the tortillas! Quesadillas are always another quick dinner option, and here's one way to kick that idea up a major notch with these simple (yet fantastic) Easy Shrimp & Mushroom Quesadillas.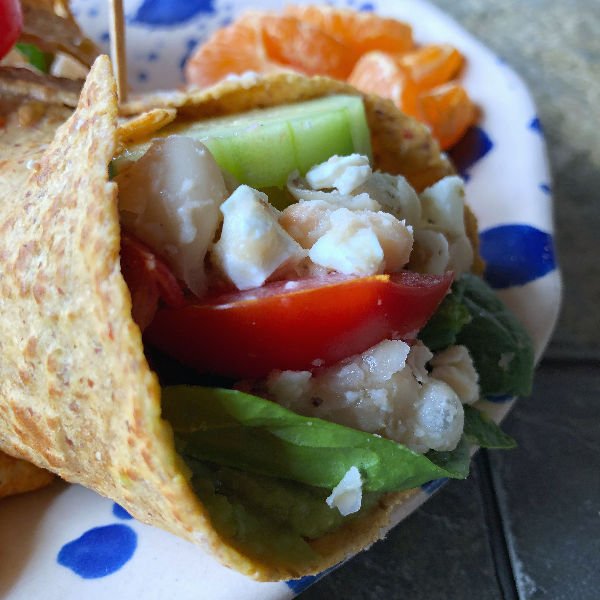 Elevate your basic sandwich beyond the boring: These Vegetarian White Bean Wraps with Feta & Guacamole make for a filling 20 minute Meatless Monday dinner option. Vegetarian wraps are easy to throw together on a warm spring or summer evening, without needing to heat up the stove.
If you're still in that sandwich mood, but not feeling vegetarian today: Chicken & Mushroom Sandwiches with Avocado Spread is a simple & delicious 30 minute weeknight dinner recipe. Looks fancy, but cooks up easy!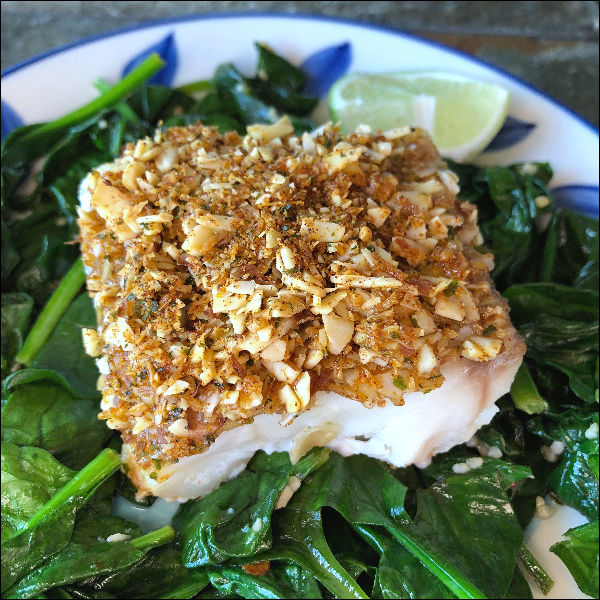 This next recipe is great for Lent, or for any super easy 25 minute weeknight dinner. Almond Parmesan Crusted Low Carb Cod with garlicky spinach is gluten free, keto friendly, and extra flavorful!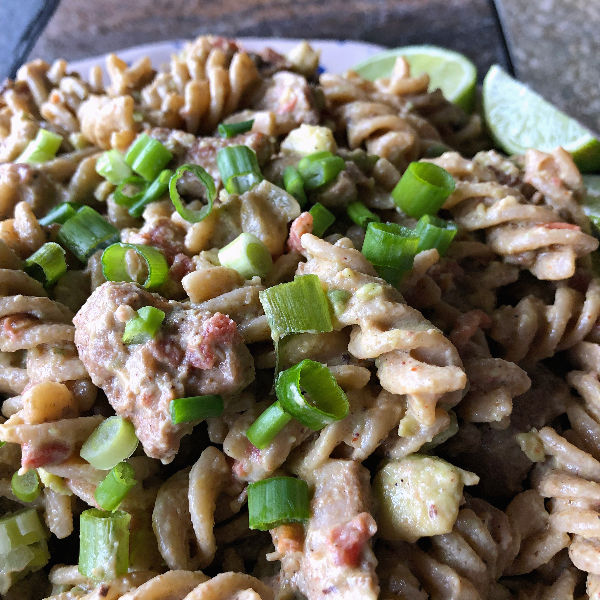 This one tastes prettier than it looks, I promise. Try this Creamy Avocado Pasta with Chicken, and enjoy another different twist on pasta night in a simple 30 minute weeknight dinner recipe.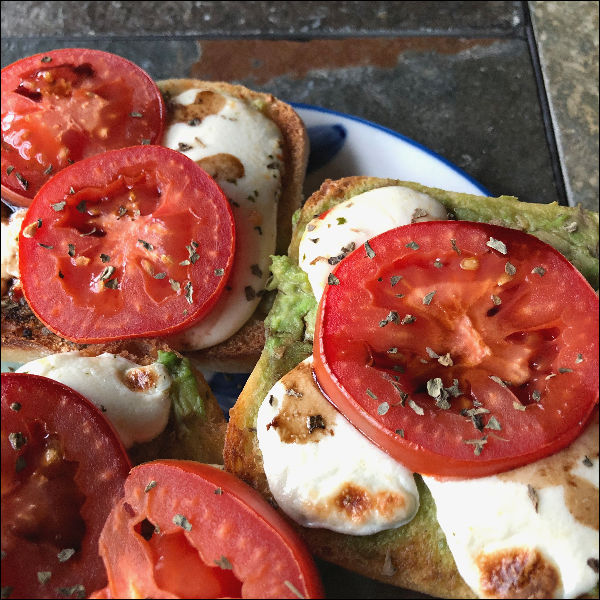 While we are busy extolling the virtues of avocado (and they are many): 30 minute Toasted Open Face Caprese Sandwiches with Avocado could be the perfect simple vegetarian meal for your next Meatless Monday, pairing well with either a cup of soup or a side salad for a complete comfort food dinner.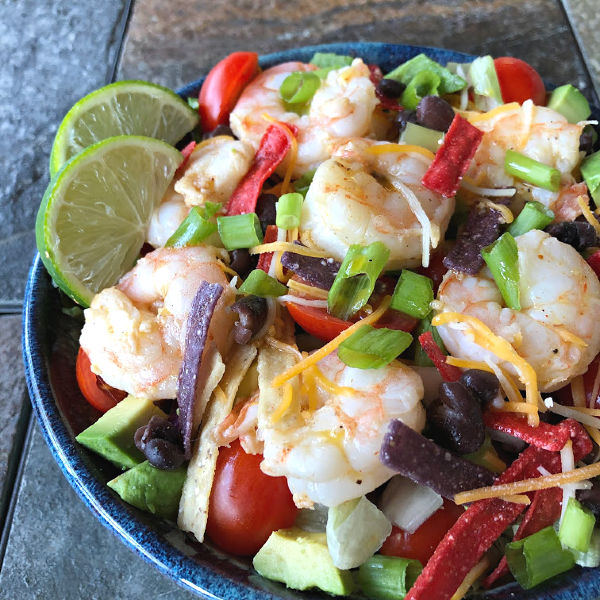 What else always benefits from avocado, you ask? Anything taco-related, of course! Today's 30 minute Shrimp Taco Salad recipe is a hearty & colorful dinner salad that fills you up, without being too heavy.
What's for dinner?
Try something new for dinner tonight: Expand your meal planning horizons with these 10 (more) quick weeknight dinner ideas, and save yourself time, effort, and money.