Welcome back to Caturday with the Notorious BKL and Friends: Work Hard, Nap Hard edition. And yes… The Notorious BKL was working on her great American novel a couple months ago, so now I'm thinking Bad Kitty Gnocchi is a little jealous of her impending fame. Lately, she often chooses to hang out in the "books and writing" section of my bookcases — so, she's either trying to tell me something or get inspired, one of the two.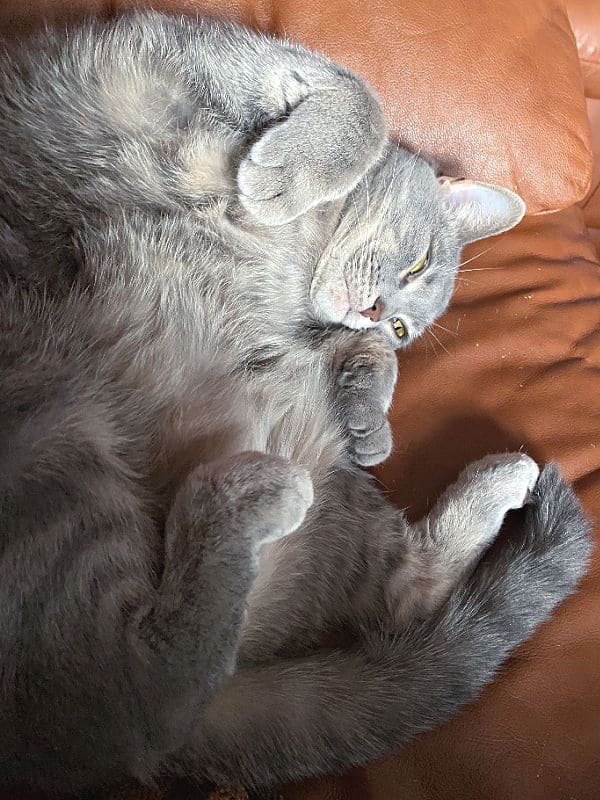 All that hard work, though? It can really tire a girl out. Work hard, nap hard, that's her motto.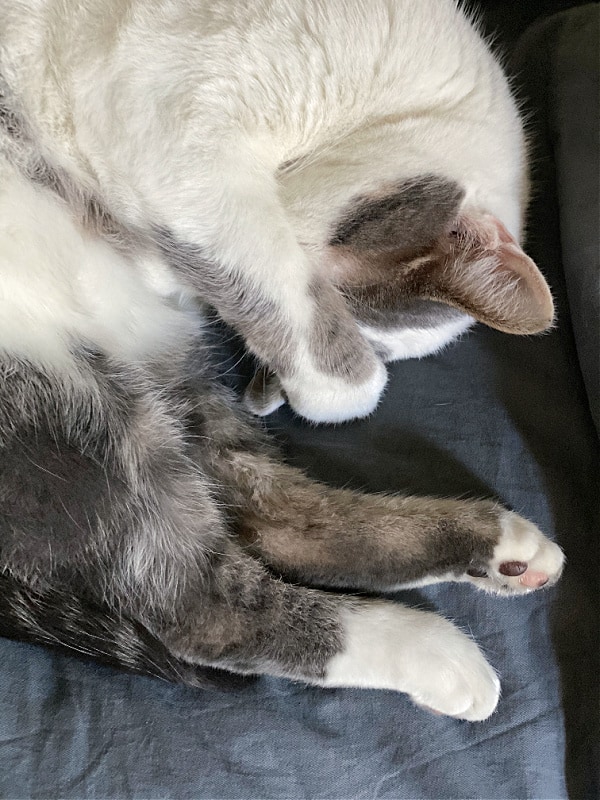 BKL heartily concurs. Although she's more along the lines of: Cause trouble hard, nap hard. She's really been working on that aspect of her personality lately; it hasn't gotten any better since our last "cats can be jerks" Caturday edition. She's lucky she's cute. 🙂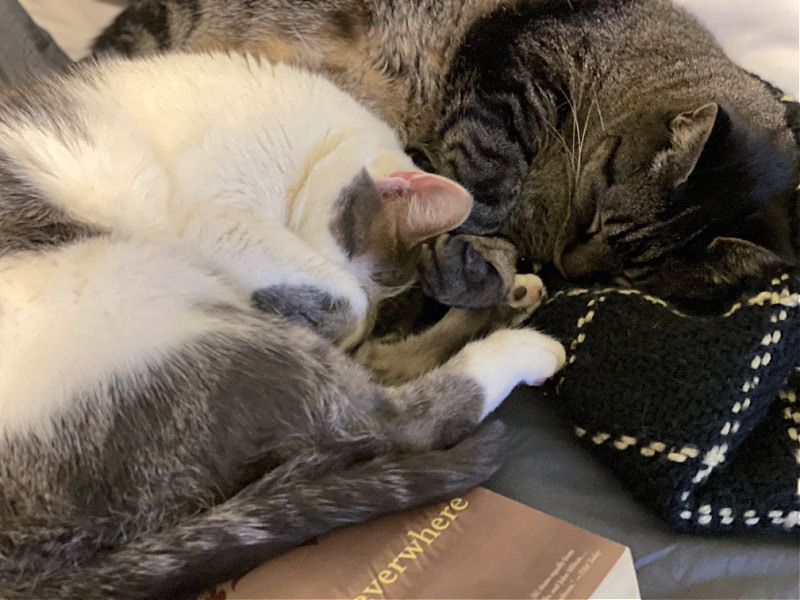 Ever since it started to get colder out, though, these two have been erring more towards the "nap hard" side of the equation. As BKL gets older and more settled, she and poor old Jeremy are finally becoming pals. I'm more likely than not to find them curled up together on any given day… although sometimes the sleepy twins here also get a little literary, if only through osmosis.
Or, they choose to curl up together on my computer chair… encouraging me to turn away from the "work hard" part of the equation myself. I mean. How can you disturb this?
How's your Caturday going?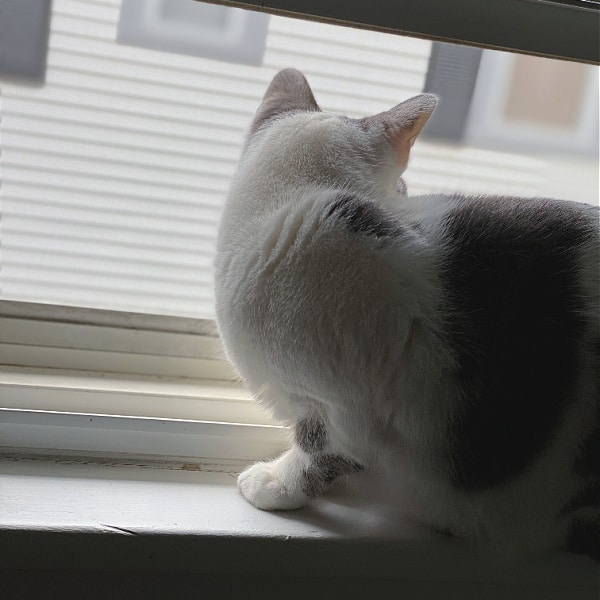 How is your own cat-filled (or cat free) week going? I think we're all a little wistful for spring already, including BKL here, but we will hunker down and do our best to get through this winter. Be sure to tune in next time for the latest in the exciting ongoing Caturday adventures of the Notorious BKL and Friends!