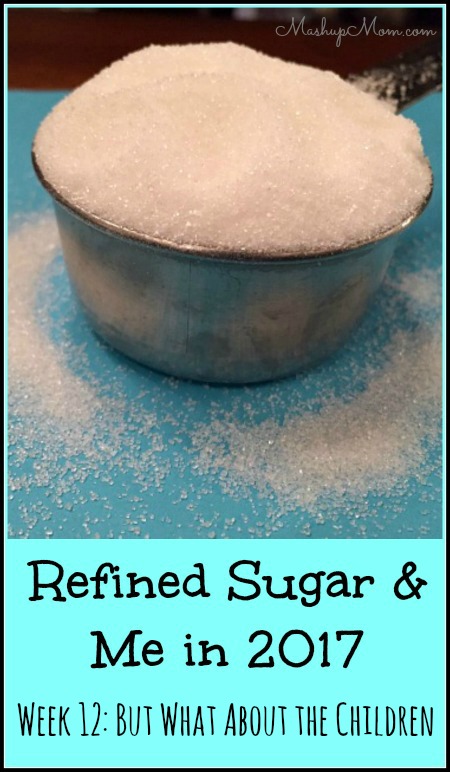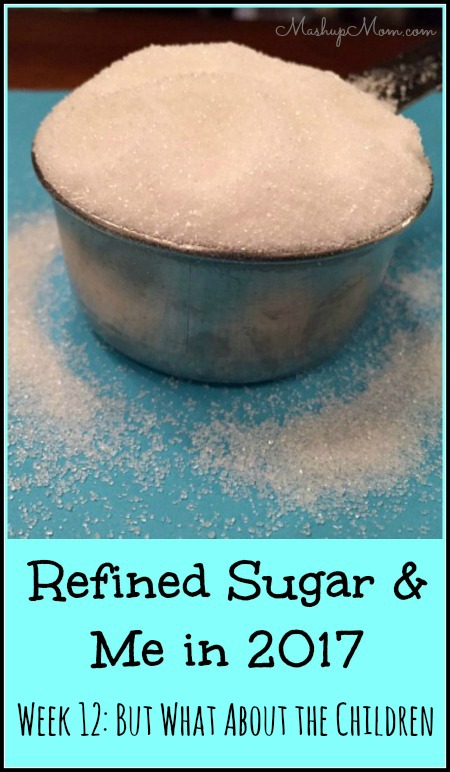 Let's check in on week twelve of refined sugar & me in 2017! We're now almost three months into this experiment in avoiding refined sugar, and I lost another pound this week to bring the grand total to ten pounds down across these 12 weeks. Maybe I'll post a photo if I get to 20. 😉
My kids and sugar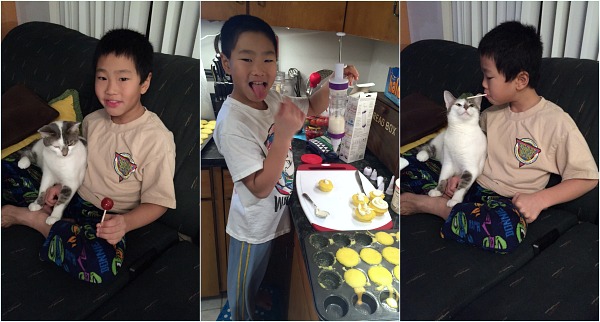 This week, I have more questions for you than I have answers. While I have really reduced my own refined sugar intake this year and have eliminated desserts entirely (except but twice during these 12 weeks, for those of you who've been reading along), my kids still enjoy their share. While they don't have dessert every night, no longer eat sugary cereals, and definitely don't take in as much sugar as I did as a kid and young adult, they still get quite a bit from treats here, at school, at parties, at friends' houses, and from some of the processed foods they're still eating. Mr. 10 likes to bake (which I do like to encourage!), and High School Guy is always at some event or another where he'll happily indulge — or getting invited by friends to something like today's Free Cone Day at Dairy Queen, because our social interactions tend to revolve around food.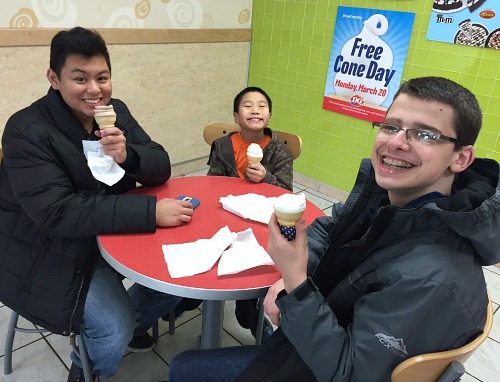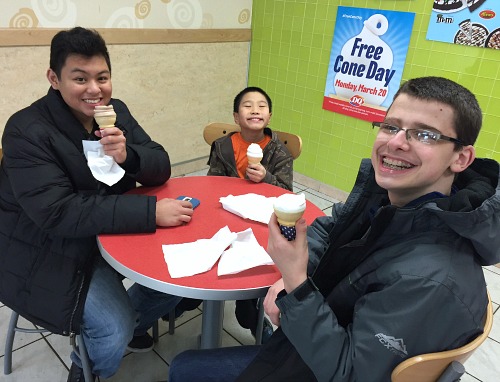 I'm not expecting my kids to follow my no dessert rule, but am expecting them to enjoy sugary treats as a small part of an overall well balanced diet. So here's my question to you: How do you strike a balance here? How do you teach your kids to be mindful of what they eat while still allowing them to enjoy treats? How do you teach moderation without creating a sense of "forbidden fruit" that will cause them to go nuts when you're not there watching? I'd love to hear all of your tips and ideas.
So, that's me (and my kids) this week…
How are you doing on your own healthier eating plan so far — and what have you found that helps you stay on track?