Freeze your homemade broth for meal prep, in perfect sized increments for various purposes! Then, just pop your frozen broth-sicles into a freezer bag for easy use later.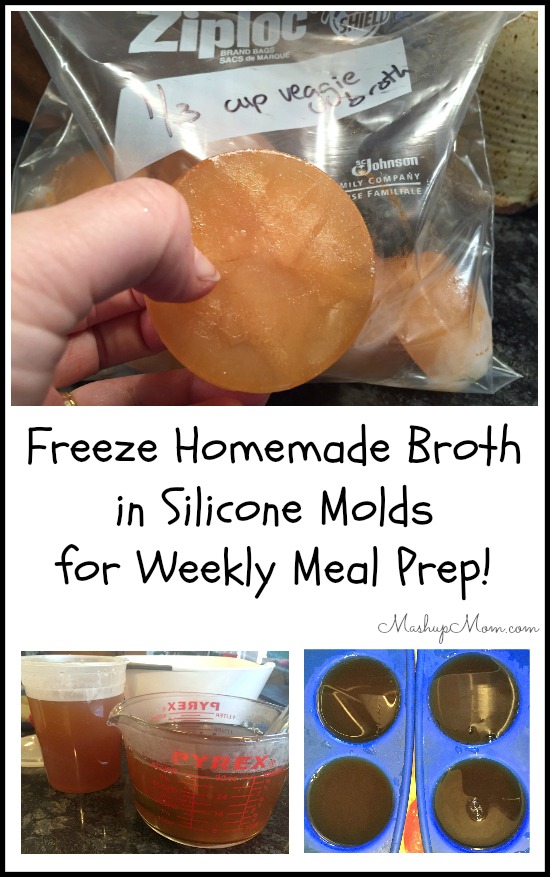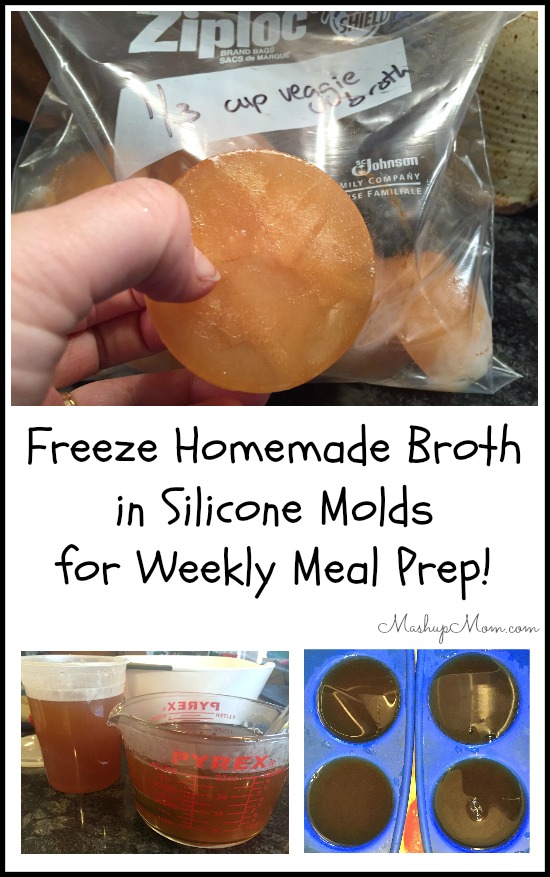 A while back I told you how I've been making vegetable broth from veggie scraps in my Instant Pot. Sometimes I mix things up by making chicken stock, too! But, suffice it to say that I'm on a roll and have been doing this just about every week now.
Since I cook most of our meals at home, we tend to end up with a lot of vegetable scraps. And, since I often use broth in recipes it's been great to have it on hand without having to remember to run out to the store and stock up. It's so much more cost effective (and tastier) to make and freeze your own homemade veggie broth.
Homemade broth, by the way, is one of my very favorite uses for the Instant Pot! Use your own homemade veggie broth in recipes like:
Homemade vegetable broth also adds excellent flavor to rice, and can be used to make just the best mashed potatoes.
How to freeze broth for meal prep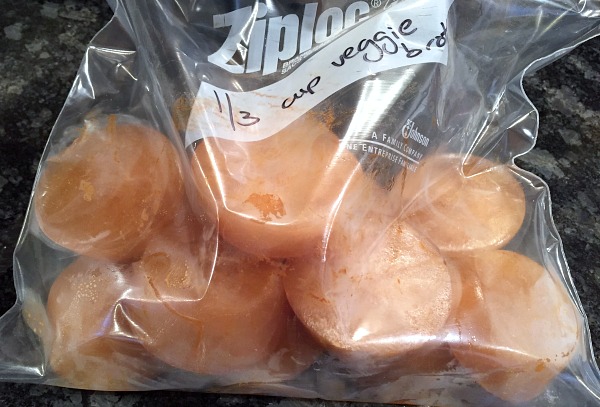 I've been making so much broth lately, though, that I've ended up with more than I can use most weeks. So, I've just been freezing the excess to tide me over during the inevitable busier days ahead. Although I started out just freezing two cups of broth per quart freezer bag, I found that often I needed a smaller amount for a recipe or to add a bit of flavor to a dish.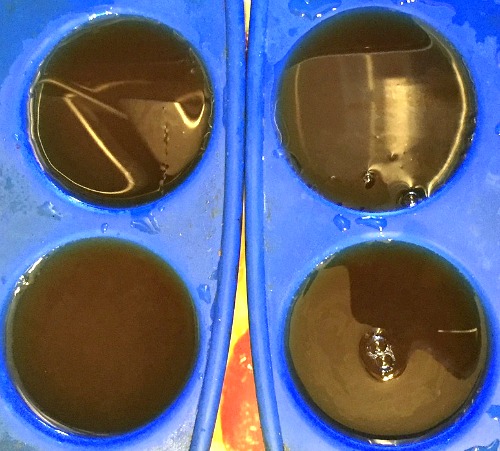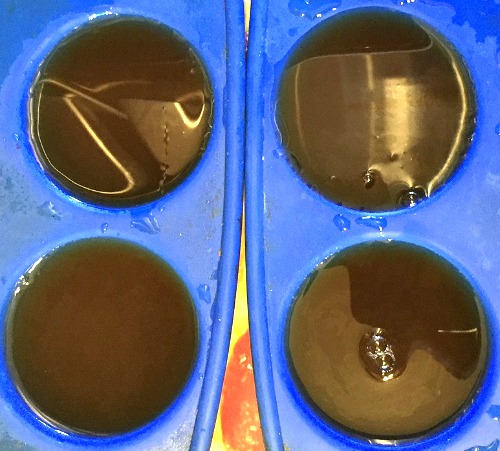 So, I've started pre-freezing vegetable broth in some silicone muffin tins I had in the back of my cabinet. It's super easy just to pop the cubes of frozen broth out of the muffin pan and into a freezer bag for later, and then you have smaller amounts available for easy use in recipes. OK, I guess technically they aren't cube shaped, but that's not important for their final use…
Plus, bonus: You use up fewer freezer bags this way!
Go bigger, or go home…
Standard muffin pans hold 1/3 cup of broth per muffin cup, but you could instead pick up a set of jumbo silicone muffin pans that hold 1/2 cup per each. Half cup increments are more commonly used in recipes, and wouldn't these also be useful in making jumbo egg "muffins?"
Or if the lack of cube-ness bothers you with these, you could always go with a square mold like this one.
Freezing homemade broth is my meal prep tip for the week
It's so simple to save homemade broth in the freezer for later use, but: What else have you been doing to make your own meal prep easier lately?