Hi all — It didn't make a huge amount of sense to do a new ALDI meal plan this week: Our normal meal plan publishing day falls on Christmas, the upcoming meal planning week includes New Year's, and most of you are pretty much shopped and cooked out right now. So, just a note to let you know that I'll be back with an all-new Mashup Mom ALDI meal plan next week!
All-new free ALDI Meal Plans coming in 2020
Never fear: You can look for your next free meal plan on Wednesday January 1 ( which will be for the week of 1/5/20), to start our New Year off right. As always: Six complete dinners for four, $60 out the door.
Browse older ALDI meal plans for inspiration, and subscribe to the weekly ALDI meal plans here. To tide you over this week while you're waiting, though…
ALDI Food and Fun for a meal plan-less week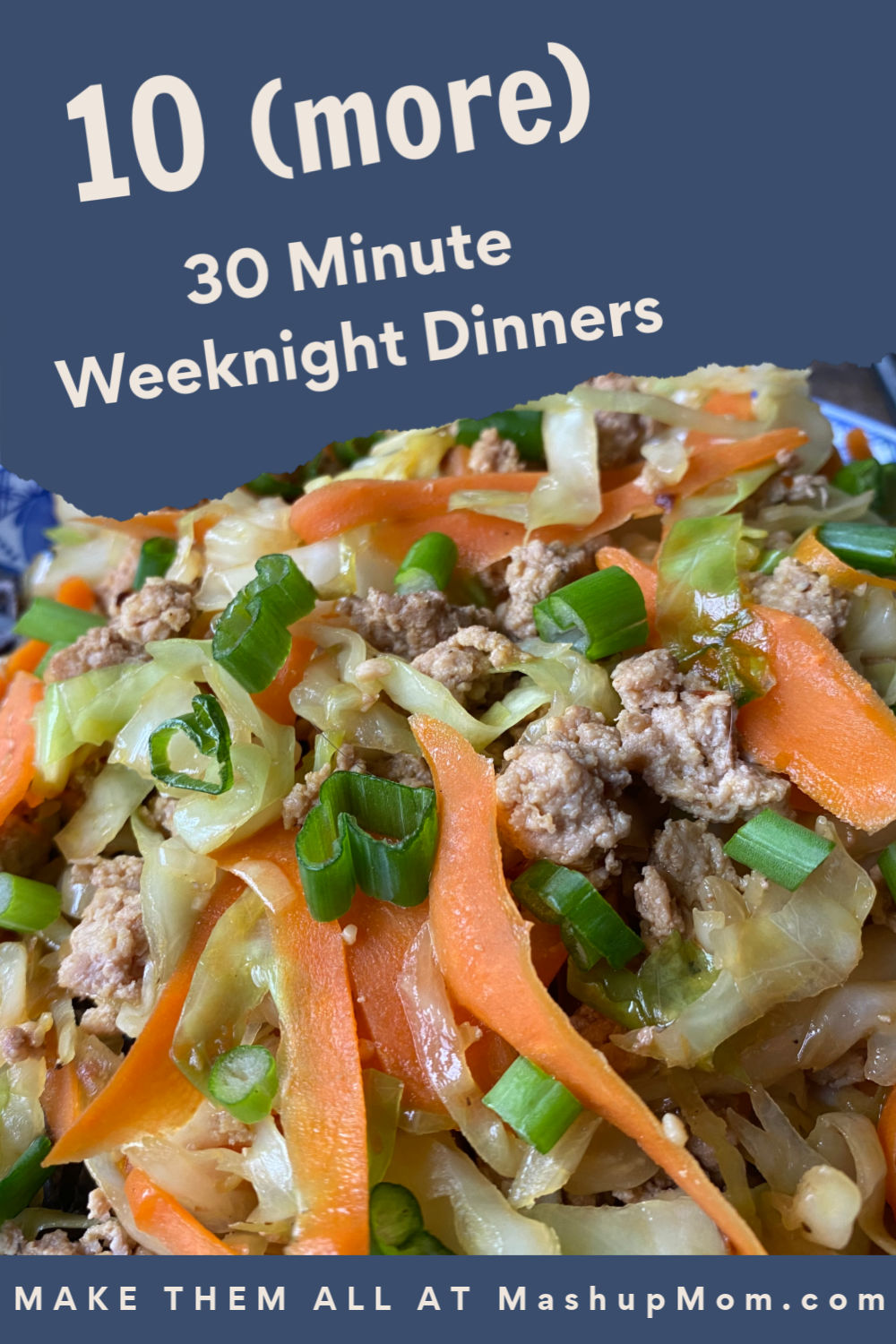 To help you get through the busy week ahead, here are ten quick weeknight dinner recipes you can get on the table in 30 minutes or less. (Not enough recipes in the world? See also last year's roundup of 30 quick weeknight dinner recipes in 30 minutes or less.)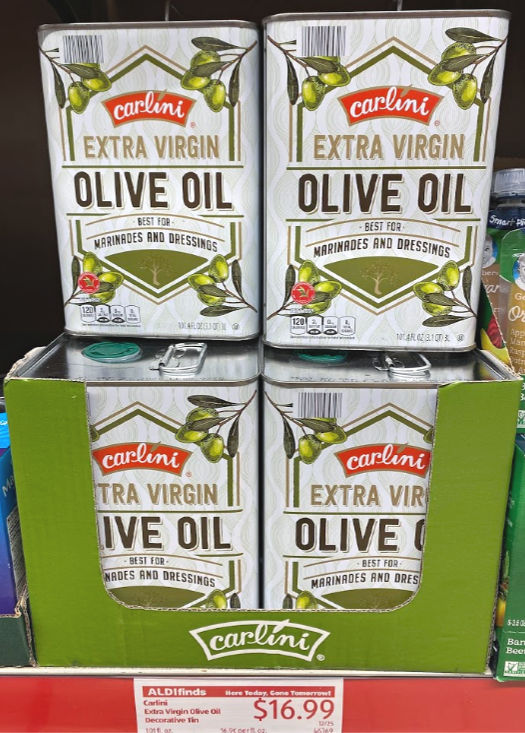 ALDI is closed for Christmas Day, but here are your top ALDI Finds of the week for when they reopen on Thursday December 26: From holiday storage, to New Year's party supplies, to Spindrift sparkling water, and so much more.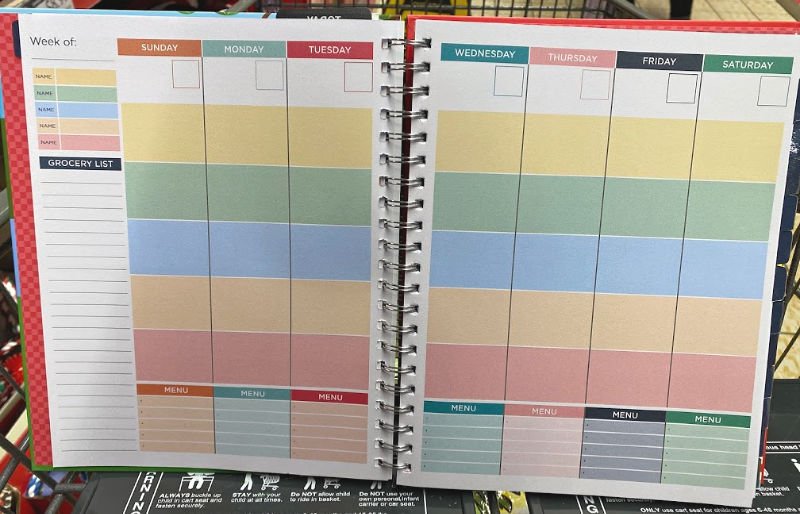 While you're there, don't miss meal planning planners + more ALDI specialty planners this week. Peek inside and pick a favorite!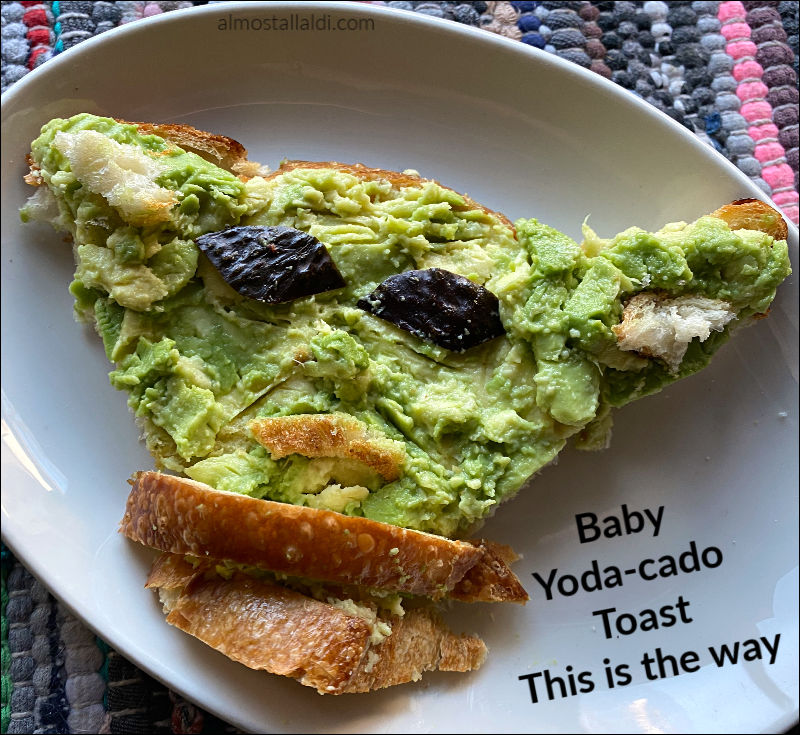 Just for funsies, how about some Baby Yoda avocado toast? Yes, with ALDI sourdough and avocado. This is the way.
Happy Holidays, Happy New Year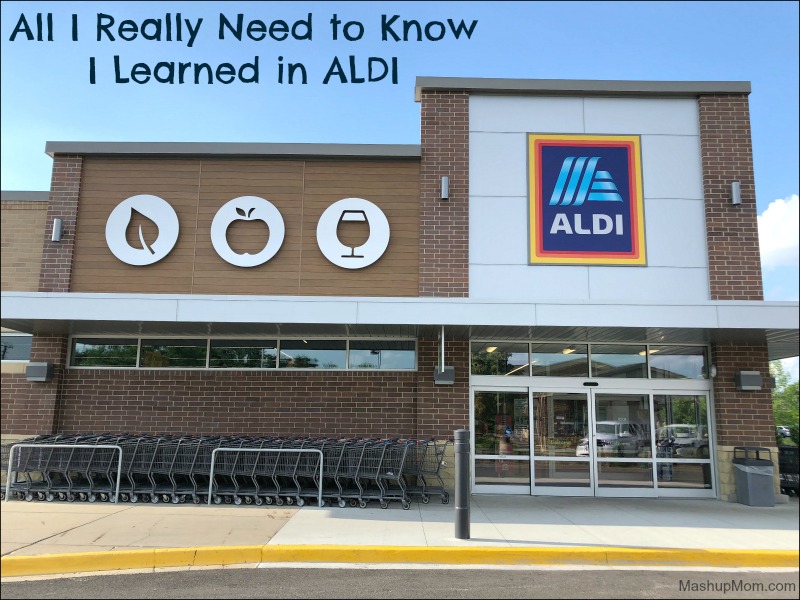 I'll leave you with one last oldie (yet goodie) for this last week of the year: All I Really Need to Know I Learned in ALDI. I hope that all of you are having a wonderful time with friends and family, and I look forward to a new year of ALDI meal planning, food, and fun with you all!
Be sure also to come join us in the Almost All ALDI Facebook group for so much more ALDI food fun and chat.