Welcome back to What to Eat Thursday (on Friday!) 4/18/14. What To Eat Thursday features recipes around current grocery store sales in Chicago, most of which started Wed. 4/16 or yesterday 4/17. This week: Cream cheese edition!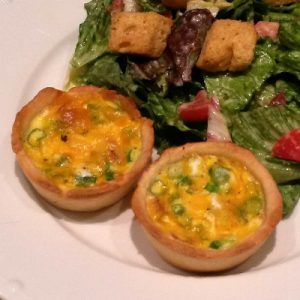 First up from The Frugal Homemade: Simple Mini Quiches with Cream Cheese Pastry Crust. Which looks super easy and tasty!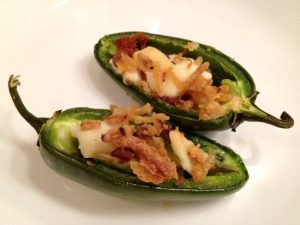 Or how about some Jalapeño Poppers from Sunday Scratchups? Jazz them up with some bacon bits and French's fried onions on top.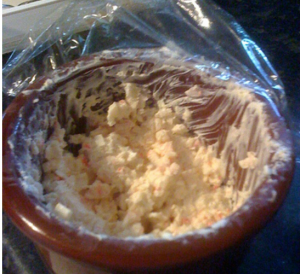 Then, I was poking around and found this Mock Crab Dip recipe on Mashup Mom from four years ago! How time flies…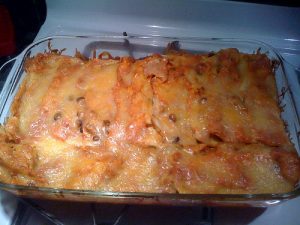 And from even earlier in 2010 (oh my), Cheesy Chicken Enchiladas. Seriously — cream cheese makes everything taste good.

So where's cream cheese on sale?
ALDI — Happy Farms cream cheese or Fit & Active neufchatel, $.99.
Butera — Food Club Brick Cream Cheese $.79 (Limit 2)
Jewel — Philadelphia cream cheese bricks, $1.50. On the buy five save $5 instantly sale (must buy five mix/match items): Philadelphia 8 oz cream cheese tubs, $1.49. Print $.75/1 here and get them for $.74.
Mariano's — Philadelphia cream cheese bricks, $1.50.
Meijer — 8 oz Philadelphia cream cheese brick, $1.50.
Piggly Wiggly — Food Club Cream Cheese, 8 oz – $0.79 Limit 2.
Target — Market Pantry Cream cheese (through 4/19), $1.00. Use 5% off on Cartwheel.
Ultra Foods — Dutch Farms cream cheese bars, $.78 limit 3.
Valli Produce — Wed.-Sat. Philadelphia cream cheese bricks, $.98 limit six.
What are you making with cream cheese this week?
Please share in comments here, because variety is the spice of What To Eat Thursday!