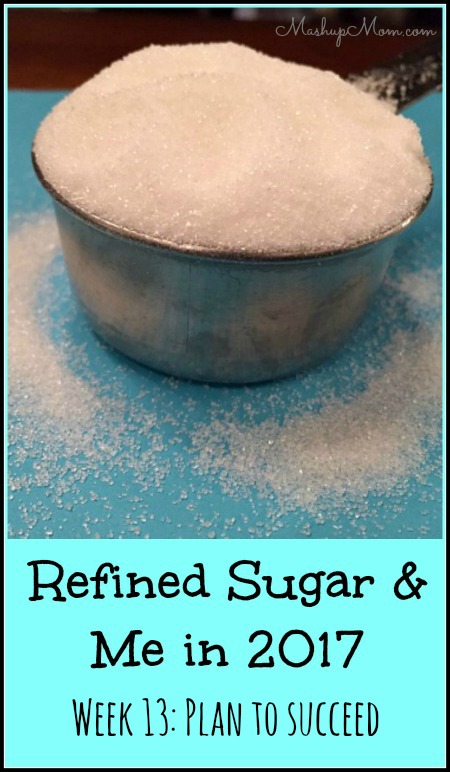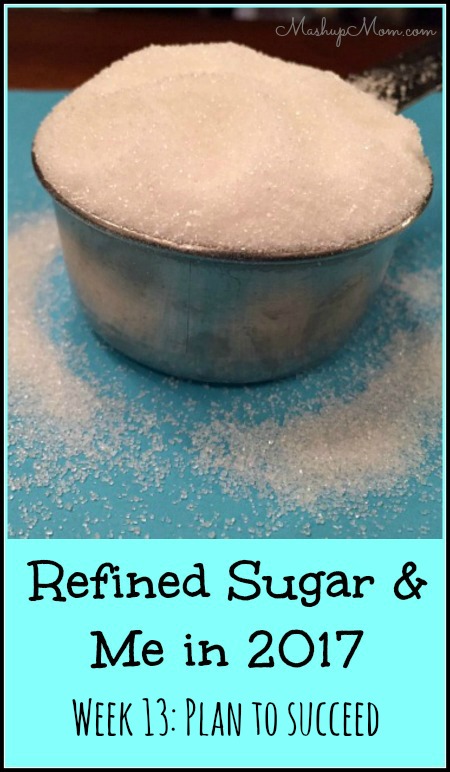 Let's check in on week thirteen of refined sugar & me in 2017! We're now three months into this experiment in avoiding refined sugar, and this week I'm holding steady at a total ten pound weight loss.
Over the course of these past few months I've learned that I get into the most trouble when I fail to plan ahead and end up hungry enough to grab whatever is on hand — and, often too much of it. This is one of the things I can't figure out about, say, celebrities who have personal chefs on their payroll but still struggle with eating and weight issues. Is it just me? If I had someone cooking healthy meals and snacks who just had them available for me at all times, I'd be all in! (Although I think I'd miss cooking, lol…)
Since I'm unlikely to reach "celebrity with a personal chef" status in this lifetime, here's what I've been working on lately to plan ahead:
Keep healthy snacks front and center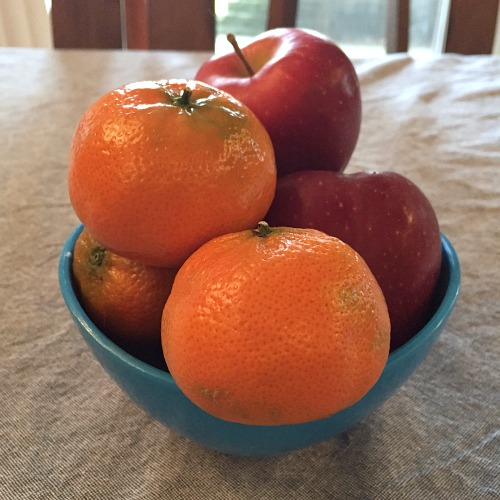 Not worrying about natural fruit sugar — Real Foods ftw!
I've started keeping a bowl of fruit on the table and snacks like baby carrots & hummus at eye level in the fridge. If healthier foods are in front of my eyes and easy to grab on the go, I'm more likely to choose them first. I know, this seems so basic, but it's really been helping me — and I've also told the kids that they are welcome to grab these fruits and veggies any time they are hungry for a snack, without needing to ask.
Plan Meals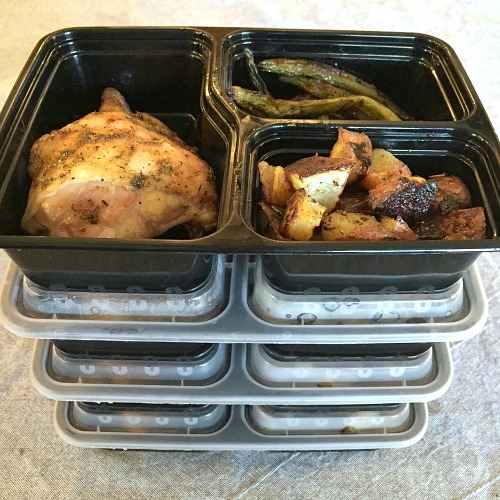 Not worrying about portion controlled potatoes — Real Foods ftw!
I'm also working on meal planning lunches for myself. Last week, for instance, I cooked up half a batch of sheet pan chicken thighs with green beans & red potatoes, then immediately portioned it out into four separate lunches in reusable meal prep containers (similar here). This way I have real food lunches ready to go after just a quick re-heating. It's like having frozen meals handy, but much better — Not just taste-wise, but because I know exactly what's in them and know that they'll fill me up for lunch.
So, that's me this week…
How are you doing on your own healthier eating plan so far — and what have you found that helps you stay on track?
Earlier installments in this series
Here are a few highlights:
And you can catch up on the whole Refined Sugar and Me series here.