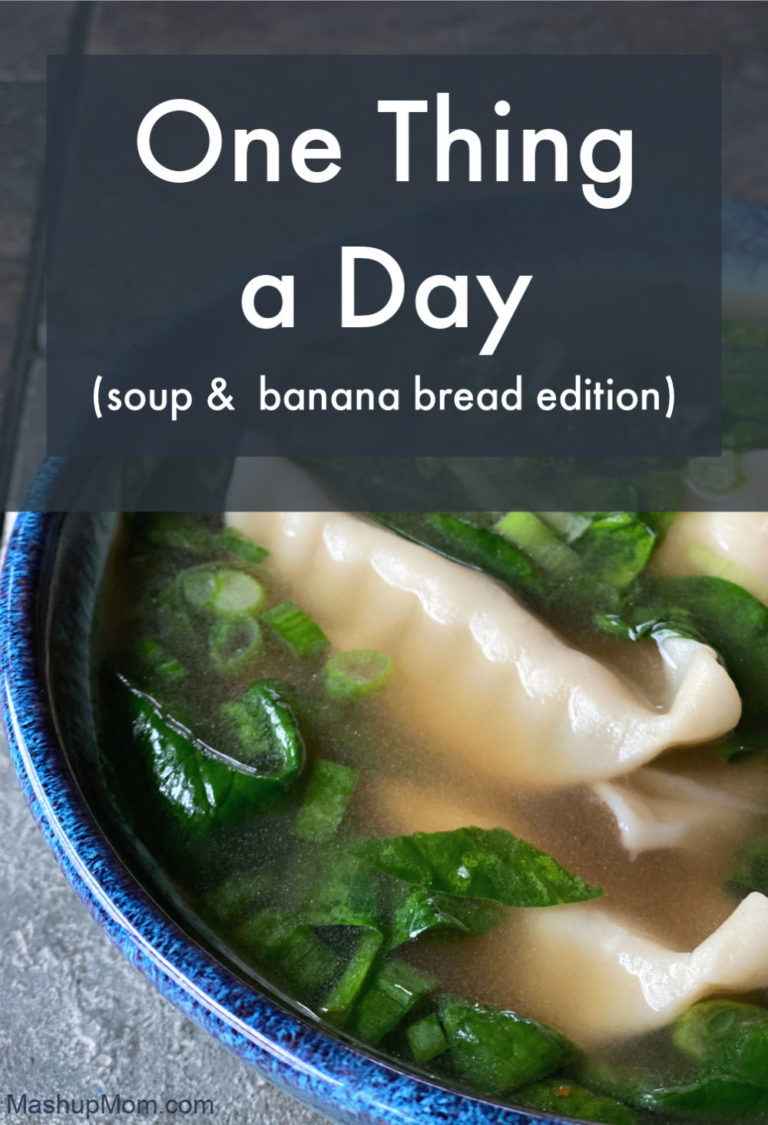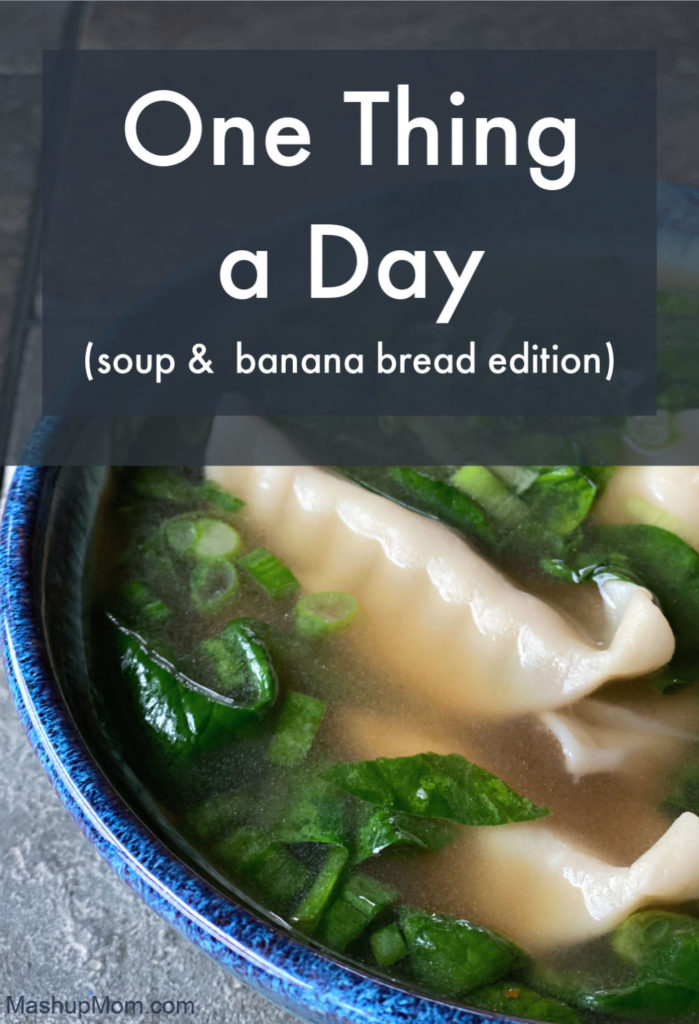 As most of us are spending (a lot) more time at home these days, I keep reading articles about "ten things you can do to X" or "15 ways to catch up on Y."
Well, the reality of it is this: A lot of us are just getting through, day by day. Whether we are juggling kids and working from home, balancing uncertain income with isolation, dealing with health issues involving ourselves or a loved one, or just managing daily life along with the daily onslaught of news — it's a lot. And sometimes, there's not a lot of room for… a lot more.
If you happen to find these lists energizing, though, then more power to you! I am impressed by you, will live vicariously through you, and have the utmost respect for you and your accomplishments.
For me right now, though: Looking at ten things I can do do to maintain my house this spring, 20 courses I can take to keep my mind active, or 15 tips to organize my pantry, can be a little more overwhelming than inspiring. That's an awful lot of things… when my brain is already jam-packed full of so many other things.
So, what's a girl to do? Set achievable goals, that's what!
One thing a day makes meals better later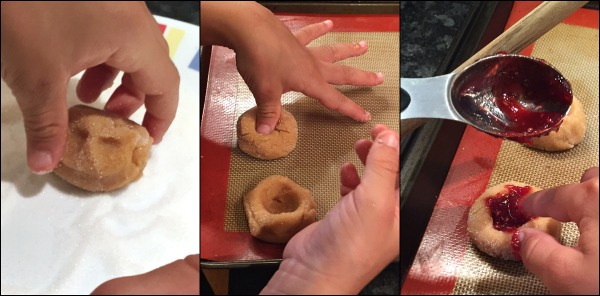 If you're like me? Let's instead start with one thing a day. And since you're probably here because you're into food and meal planning? We're going to make this one food-related thing a day.
So: What one thing can you do today, that will make meals better later? No ideas? Try one of these:
Make a batch of soup or chili; portion it out for lunches this week
Chop up some vegetables and refrigerate them, ready to go in recipes
Cook up a pot of rice and refrigerate it for later recipes
Freeze some produce for later
Cook one thing with the kids — even if it's a boxed mix, or slice-and-bake cookies
Set up the coffee pot for tomorrow (and throw a little cinnamon in with the grounds)
Throw salsa chicken in the slow cooker to use in make-your-own burritos or nachos later
Bake up some potatoes or sweet potatoes
Make a double batch of tonight's dinner, then freeze the extra half
Organize a cabinet, pulling foods that should be used soon to the front
Make trail mix from pantry ingredients, dividing it into ready-to-grab snack bags
Throw overnight oatmeal into the Crock-Pot tonight for breakfast tomorrow
Throw together some homemade seasoned salt, to make everything from roasted potatoes to buttery carrots that much better
Add your own "things," according to what you have on hand, what you have the energy and brain space for, and what would make your own life easier later.
One thing a day, even if it's a little thing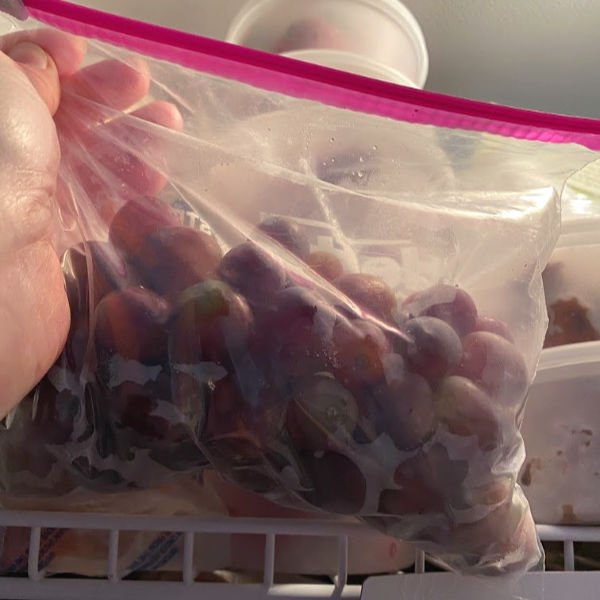 Today was hard, for instance. So, all I managed to do on the food front today is to deal with a bunch of grapes (in addition, of course, to the normal keeping dinner on the table type of stuff that keeps us alive and fed). I washed grapes and let them dry, pulled them off their stems while watching Tiger King on Netflix (don't judge me!), portioned them out into freezer bags, and got them frozen for snacks later.
It's little. It's silly. But, it's something I've been meaning to do for a couple of days. Now I won't feel guilty for wasting grapes because I overbought, and we'll be happy for the sweet frozen treat when produce is running low later. One thing.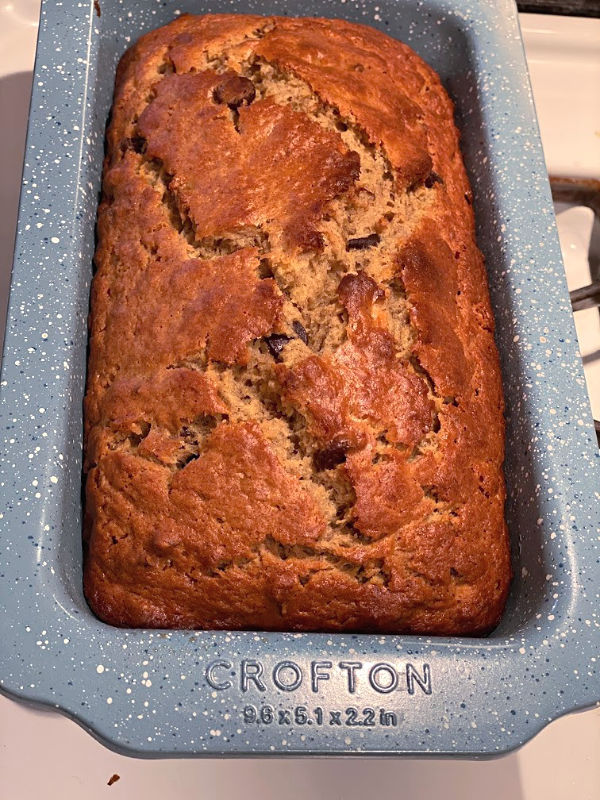 Yesterday, I made homemade banana bread. Today, I warmed up a slice to have with my coffee — and it was simply the best thing ever. One thing.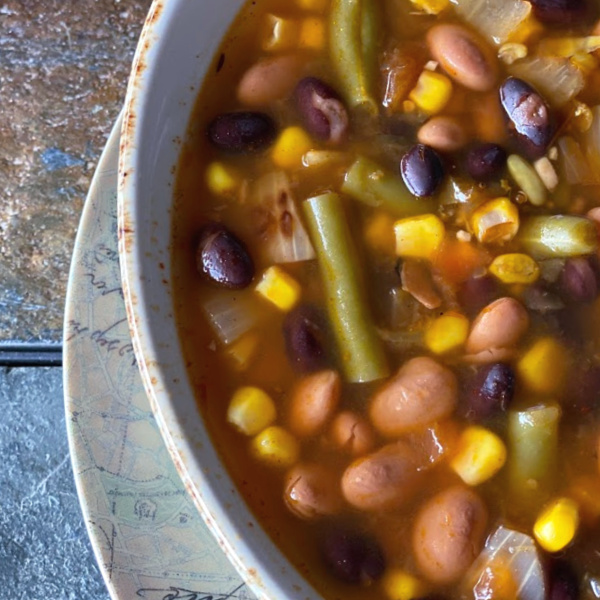 Yesterday, I also got super ambitious and made a pot of vegetable soup. (Two things! Look at me go.) Today, simply listening to press conferences, predictions, and extended closures made me too tired to want to deal with dinner. But look: We have soup! Comfort food for dinner, already made; it's the best thing ever. One thing.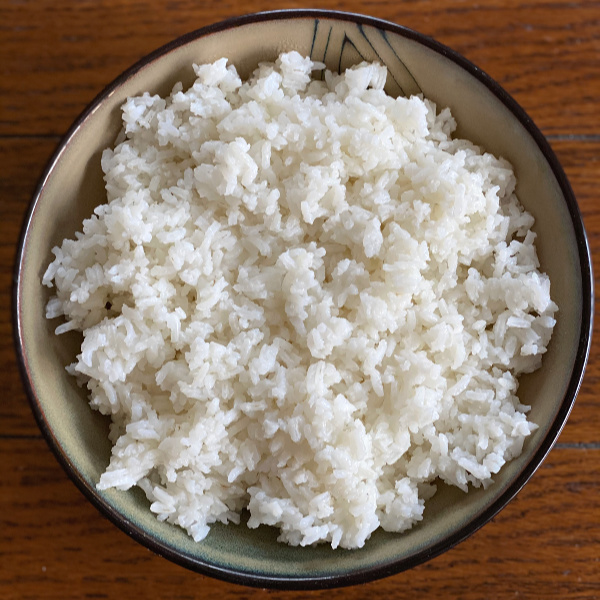 Tomorrow morning, I plan to cook up a pot of rice — twice as much rice as I normally make. This means that, tomorrow night when thoughts turn to dinner, I'll be prepared to turn some odds and ends of veggies in the fridge into a quick & easy stir fry. Even better, it also means that on Thursday night I can turn more leftovers into a quick & easy fried rice. Two future meals, made so much easier from — you guessed it — doing One thing.
When one thing isn't enough
*** If you do your one thing and find yourself inspired and energized? Go ahead and do another thing.***
Always have an extra thing or two waiting in the wings, because like all big life events, this is going to hit you in waves. Today you might only have the energy to sit in front of the TV and slice up some vegetables (or bag up some grapes). Tomorrow, you might feel like baking bread and cleaning out the fridge. See also:
If just one thing is enough for you today, though, cut yourself some slack. You accomplished something that future you will be grateful for. And, you have engaged with food, which is a basic that we can all find comfort in.
What one thing will you do today?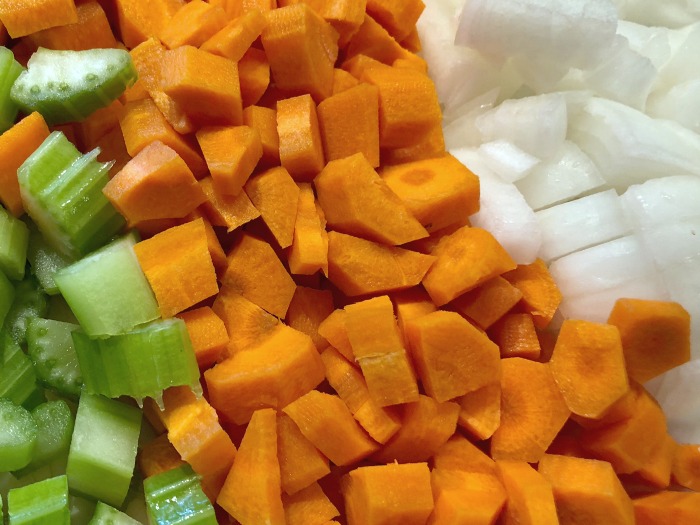 Don't get me wrong, we all still have to eat (and those of us with kids and families still have to make sure that they eat).
When I say "one thing," I'm not saying, don't get dinner on the table. Instead, I'm saying: What's one bonus food-related task you can do today, that will make you happy (relieved, excited) to have done in the future.
More in the One Thing a Day series
What are some other examples of one thing a day? Well, how about:
What one thing will you do today?