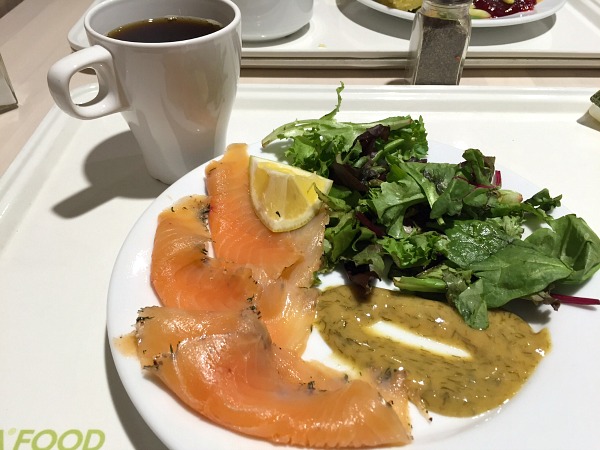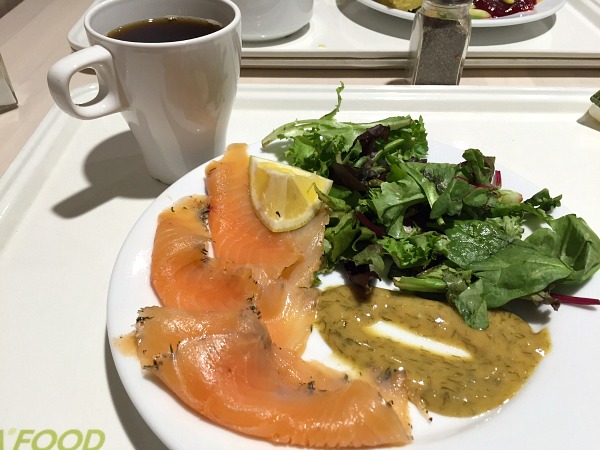 Seriously: Why do I never remember to go to IKEA? I know all you IKEA regulars will be laughing at this post, but somehow I always forget I like it there — and it's just far enough away and a large enough store that I really have to plan to take time to make the trip over. Yesterday was the first time I'd been there in maybe two years?
So let me tell you why I like IKEA today, in case you also never remember to go. First off: They now have this smoked salmon salad lunch for $4.99, which was darn tasty, plus free tasty organic coffee for IKEA Family members every day. If you haven't signed up for IKEA Family you can do so for free right from the kiosk in store, which is next to the cafe at the Bolingbrook location.
I re-signed up since it's been so long that I couldn't remember my password or find my card, and it prints you out a card right there as well as a receipt with a BOGO frozen yogurt cone coupon. (Which I didn't use, what with the trying to avoid added sugar thing and all — but that smell of cinnamon rolls as you leave, grr!)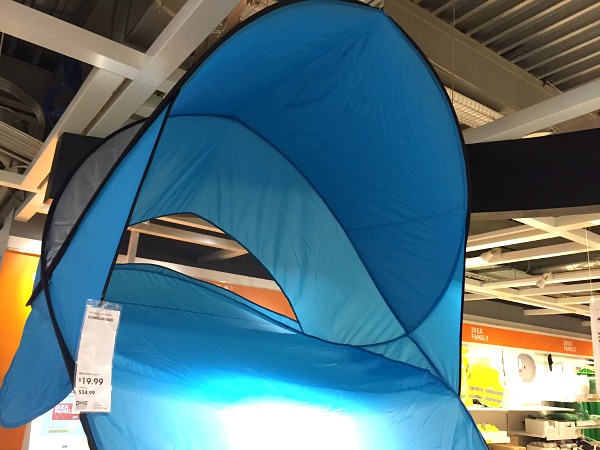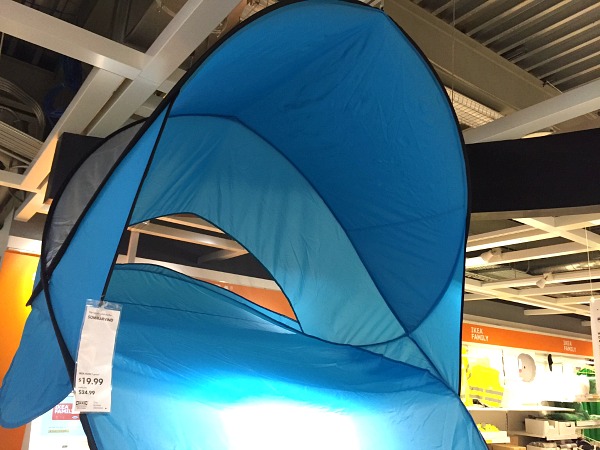 If you haven't been to IKEA in a while either, they run regular specials for IKEA Family members, too — like this pop-up cabana was $19.99 with card, and would be great if you regularly go to the lake or beach.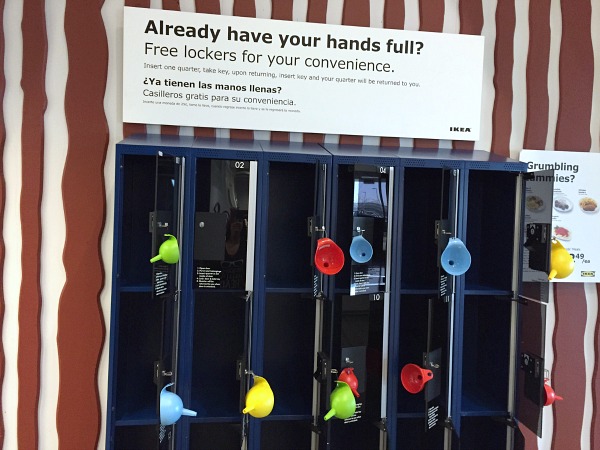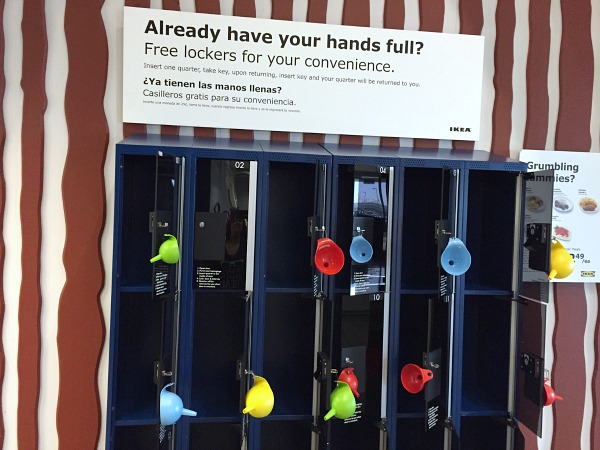 Free lockers to drop your coat or whatnot — Use a quarter to unlock the key, and get it back when you return it (a la ALDI carts!). And a free supervised play area to drop your kids!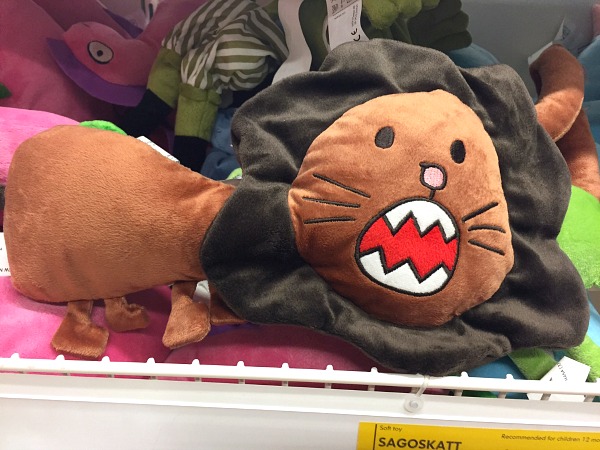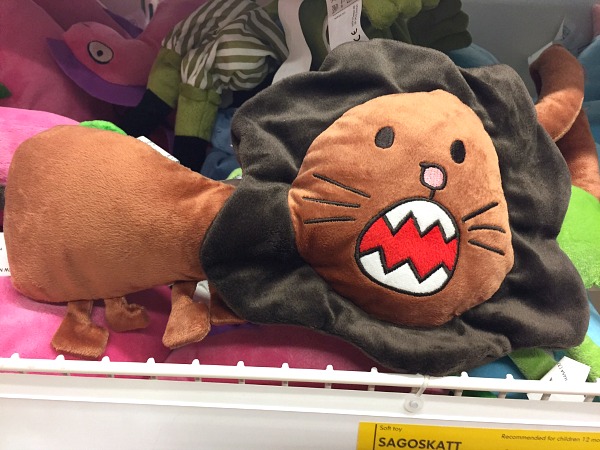 Plus, plenty of different and whimsical finds to keep your eyes busy — if you can control the impulse buying, that is.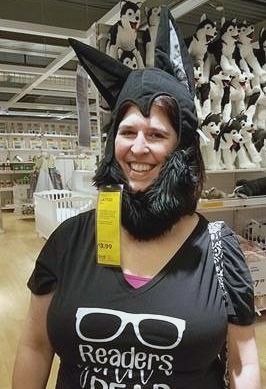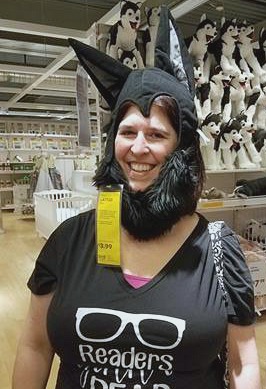 It was pretty easy to avoid buying the bearded bat costume, though, because I really don't think it's my best look…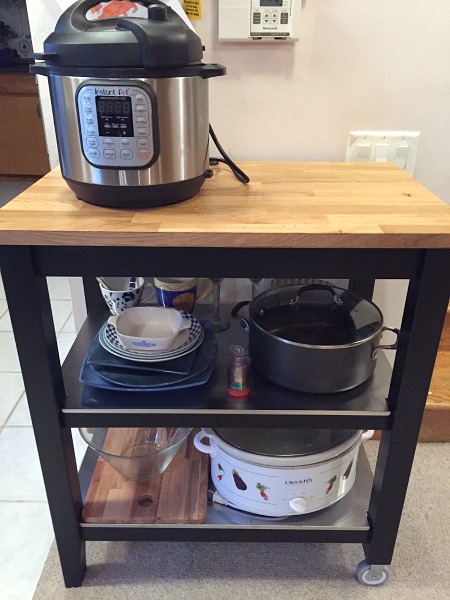 I also saw the exact box grater I picked up at Goodwill a couple of weeks ago. It was $3.00 more at IKEA, so now I feel like I got a deal. I did pick up a new cutting board & large glass bowl, plus — and this is the reason I went to IKEA in the first place — this nice big kitchen cart to hold my Instant Pot, Crock-Pot, food processor, and more and help me reclaim some counter and cabinet space. I'm so pleased with it! Don't ask how long that took to put together — and a huge thanks to my friend Bernadette for helping assemble it! It's my early birthday present to myself…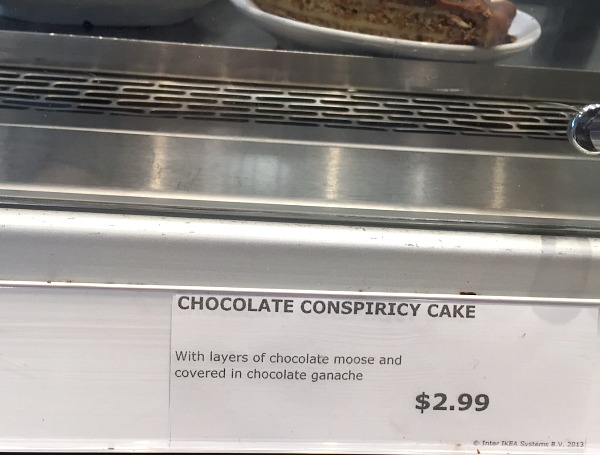 We won't discuss spelling, though — since I can't spell a darn thing in Swedish so shouldn't really talk! 😉 What's your favorite thing to eat or see or explore or buy at IKEA?