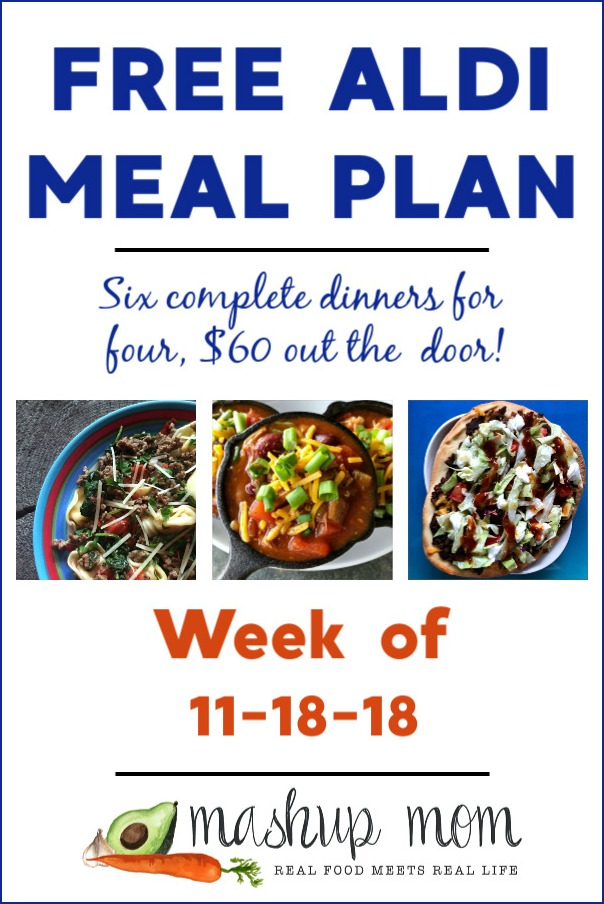 It's your easy weekly ALDI meal plan for the week of 11/18/18: Pick up everything on the shopping list below, then start cooking on Sunday.
*** Subscribe to the weekly ALDI meal plans here ***
*** Heads up: There Will Be No Meal Plan Next Week ***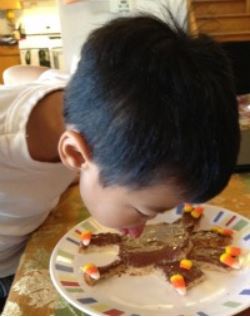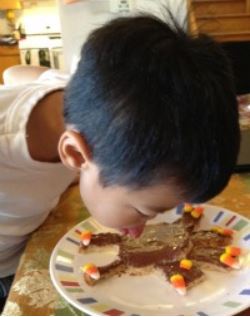 Just a quick heads up! Since I'll have family in town and be on the go for the entire week of Thanksgiving, I'm planning on taking the first week off from meal planning in almost two years. I figure that many of you will have leftovers to carry you through for a bit in any case — and do stay tuned next week for a roundup of recipes for your leftover turkey and more.
*** We'll be back to our regularly-scheduled ALDI meal planning program the week after, though: Never fear! 🙂 
ALDI meal planning week of 11/18/18 – 11/24/18
I'm assuming that you already have pantry basics like cooking oil, common condiments, and spices. 🙂 *** Read through the recipes before you shop, to make sure you have the necessary pantry staples on hand. 
Six Easy Dinners from ALDI for $60.00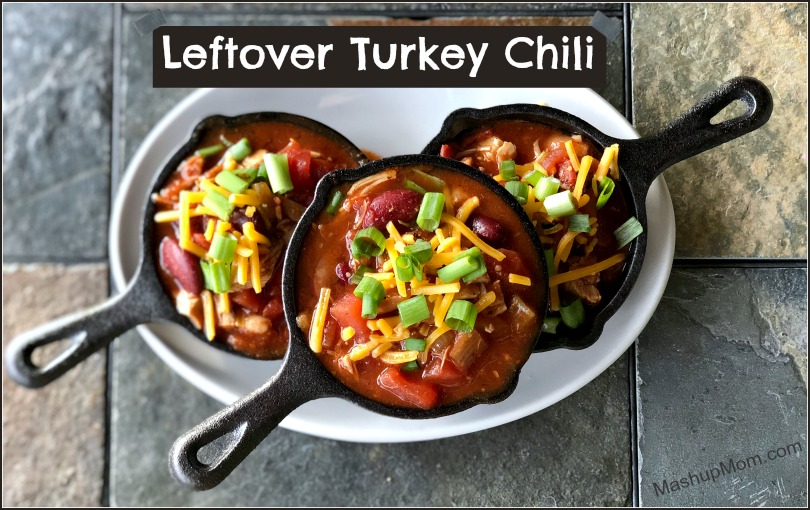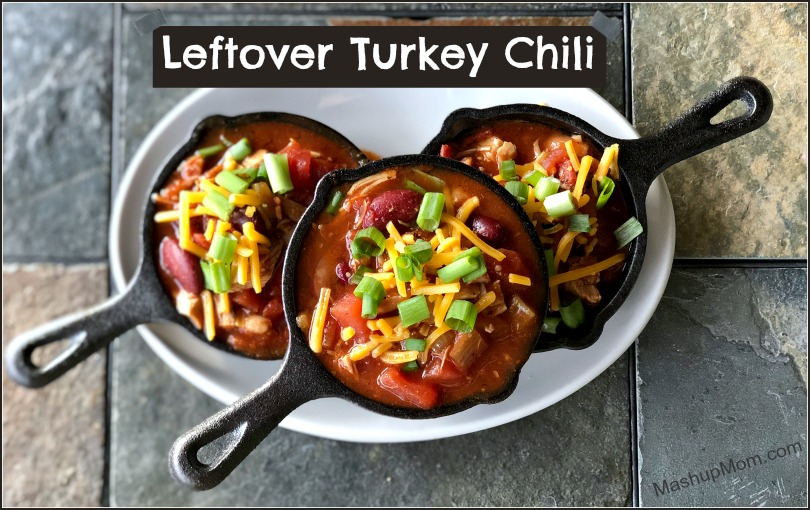 ALDI meal plan — Start cooking 11/18/18
Sunday: Hamburgers, to kick off our Thanksgiving week with something simple! Top with shredded cheddar, 2 sliced tomatoes, & onion & serve on buns. On the side, baked garlic Parmesan potato wedges.
Monday: Slow cooker very vegetable soup (substitute russet for red potatoes & two small cans of diced tomatoes for the larger can of whole tomatoes). Chop up half the romaine for salad, and top it with a little chopped carrot & green onion.
Tuesday: Taco naan pizza (use 1.5 lbs ground beef). Top with sour cream & chopped green onions, with pineapple on the side.
Wednesday: Beef, tomato, & spinach tortellini (use 1.5 lbs ground beef, about 3 of the tomatoes on the vine, & 8 oz regular spinach). Chop up the other half of your romaine for salad & top with Parmesan and any tomato you have left.
Thursday: T-day! Roast up your turkey & serve with totally inauthentic challah (skip egg wash if you don't have an egg on hand), roasted asparagus (just roast at 400 degrees on a rimmed baking sheet with a little olive oil & salt for about 10 minutes or until crisp tender), and baked sweet potatoes. [Or if you're doing it up with your own traditions or going to family, yay!] After carving your turkey, make broth: Throw the carcass in your slow cooker overnight or for 8-10 hours with enough water to cover, along with one carrot, one celery stalk, and one onion in large chunks along with some thyme, pepper, garlic, sea salt, and a bay leaf. Strain and use 4 cups of that broth in tomorrow's chili recipe. 
Friday: Leftover turkey chili, topped with chopped green onions + sour cream, served over baked russet potatoes with the rest of your carrot & celery cut up into sticks on the side. (If you have enough left, optionally make the rest of your sour cream into French onion dip for dipping.)
Saturday: Leftovers, family pizza night (ALDI sells a nice big take-and-bake pizza), eat out, or date night.
ALDI shopping list — Shop through 11/17/18
Dairy & refrigerated
Friendly Farms sour cream, $.89
12 oz Happy Farms shredded cheddar, $2.59
Two Bake House Creations crescent rolls, $1.78
9 oz Priano three cheese tortellini, $1.99
Priano shredded Parmesan, $1.99
Grocery.89
L'Oven Fresh hamburger buns, $.85
Specially Selected naan, $3.49
32 oz SimplyNature organic vegetable broth, $1.49
2 cans Happy Harvest diced tomatoes, $1.18
2 cans Happy Harvest fire roasted diced tomatoes, $1.78
6 oz Happy Harvest tomato paste, $.39
1 can Happy Harvest green beans, $.49
1 can Happy Harvest corn, $.49
1 can Dakota's Pride Cannellini beans, $.69
1 can Dakota's Pride kidney beans, $.69
1 can Dakota's Pride Great Northern beans, $.69
Casa Mamita refried beans, $.79
Casa Mamita taco seasoning, $.29
Pueblo Lindo chopped green chiles, $.65
Meat
5 lbs 73% lean ground beef, $8.95
10 lb Butterball turkey, $8.50
Produce
Pineapple, $1.29
Two 8 oz bags of spinach, $2.38
3 hearts romaine, $1.99
2 lbs carrots, $1.09
1 lb asparagus, $2.19
Bunch green onions, $.99
3 heads garlic, $1.29
3 lbs yellow onions, $1.99
10 lbs russet potatoes, $1.49
4 sweet potatoes, $1.98
Celery, $.89
24 oz tomatoes on the vine, $2.49
---
That comes to $60.71.
Or, maybe less… 🙂 These meals will likely run you even less if you supplement this week's ALDI purchases with clearance meat you already have in your freezer, pantry staples you picked up on sale, produce you already have on hand, and/or sale produce from your local produce market. Let me know if you give it a try!
Printable ALDI meal plan and grocery list
*** Download this week's printable ALDI shopping list and meal plan in Word format so that you can edit and add in your own meal ideas, remove items you already have on hand, change regional pricing to match your own store, etc. *** The day(s) next to each item show which meals use each ingredient, so that you can easily see what to delete from the shopping list if you're skipping a night.
---
Things to know about the ALDI meal plans
A couple of notes
I try not to repeat main dish recipes more often than once a month, but you will see favorite easy recipes come up again in these weekly ALDI meal plans as the same meats and produce items come up again on sale. Part of the fun of meal planning lies in mixing old stand-bys with something new each week.
If one or more of these recipes isn't to your taste, or if you have other ingredients to use, you can adapt the recipes in this ALDI meal plan to your family's preferences — or just use the ideas here to supplement your own meal planning. See: Pantry staples to stock up on and how to modify a meal plan for your family.
** Ad markets and dates
This week's ALDI meal plan reflects prices from the current week's ad (running 11/11-11/17 in Sunday ad markets, and 11/14-11/20 in Wednesday ad markets). Non-advertised prices were collected on 11/14/18 at my local store in the Chicago suburbs, but non-advertised prices and produce deals *may vary* by location & region. In either ad market, shop any time through Saturday and start cooking on Sunday 11/18/18.
Stay in the ALDI meal planning loop
Subscribe above to receive email messages about new ALDI meal plans — no spam, and I'll never sell your info; just get email notifications about new plans!
Happy ALDI shopping and cooking this week, everyone!
Useful resources for meal planning + ALDI shopping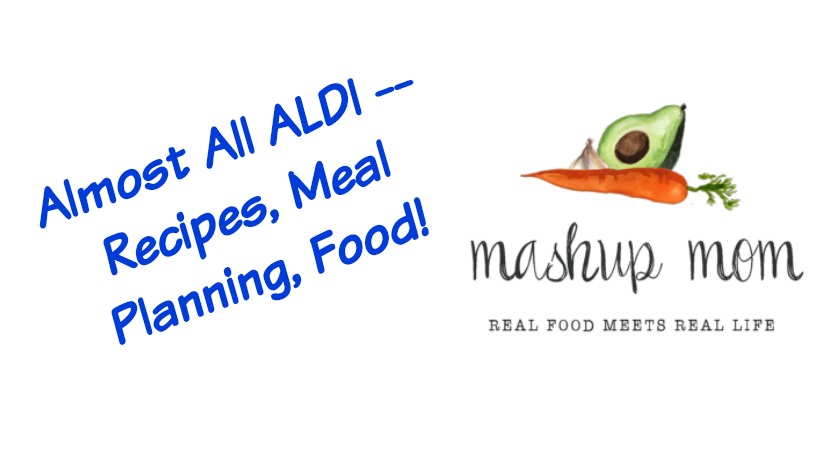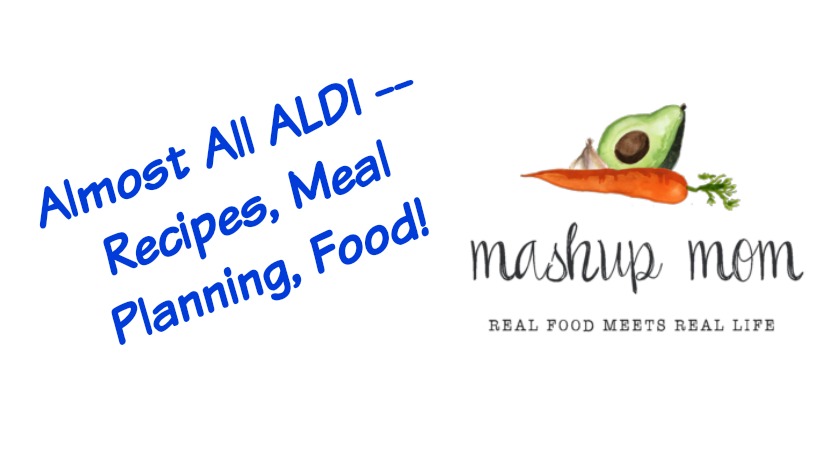 Let's close things out today with just a few resources to help you out with your meal planning and ALDI shopping: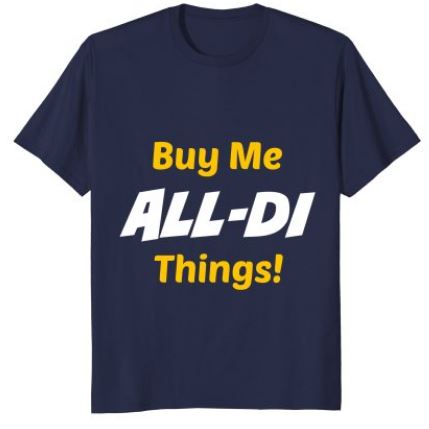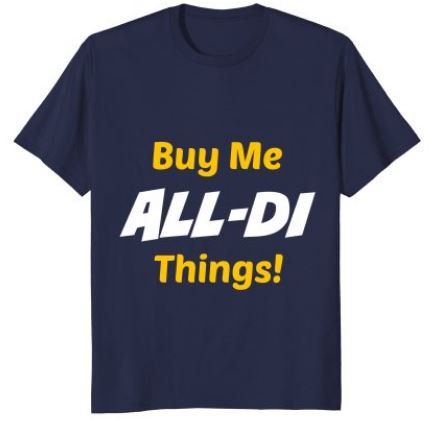 How fun are these ALDI themed t-shirts I have for you guys — and what a great holiday gift they would be, right? 😉
Lastly: You can always access your current regional ALDI ad here.