Oh, it's been a minute since I've done one of these. Did you ever have one of those days, that turns into one of those weeks, that turns into one of those months, that… well, and then you blink, and three months have gone by? No? Just me?
So, I'm just going to answer a few of the older "ask me anything" questions here. If you have new ones, I'll try to be more timely with the next installment. 🙂
Do you buy all your groceries at ALDI, or just the bulk?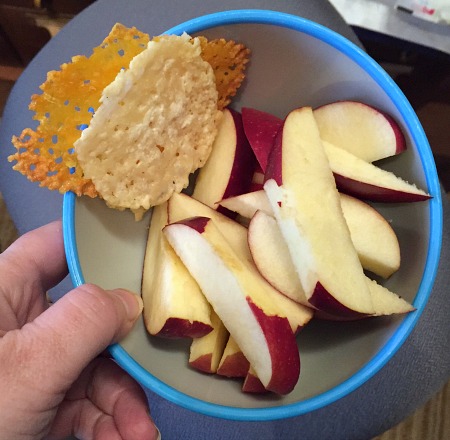 Maybe around 75% of my groceries come from ALDI, give or take. I supplement my ALDI shopping with:
Trips to my local produce store (for the variety, and to shop their sales)
Amazon subscribe & save (especially for savings on things like coffee, nuts, toilet paper, and cat food)
Trips to my local large chain grocery store or Target (for the occasional great sale or coupon deal).
Side note: I do post daily Amazon subscribe & save deals in my Facebook deals group, if you're interested.
While I do love ALDI, they're not always the cheapest option — especially for non-food items. I'm lucky enough to live in an area with a lot of shopping choices, so do tend to take advantage of that.
Did you begin doing this out of necessity for yourself or is it because you like to cook?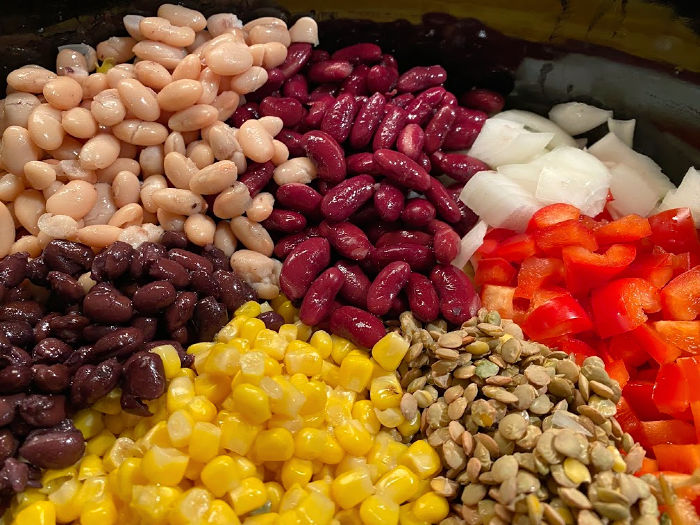 Both, really. I unfortunately didn't learn until later in life that I actually like to cook, which is one of the reasons I try to keep the recipes on here easy and accessible to everyone. I never learned how to cook growing up, there were so many foods I'd never even tried, and it was only a few years before starting the meal plans that I gained the confidence to play around in the kitchen — and learned how fun and satisfying it can be.
A few years ago I sat down and took a long hard look at our spending and was kind of aghast at the amount of money going to fast food and carryout. At the same time, I was also determined to get healthier and eat fewer processed foods (see also the intermittent "sugar and me" series I launched around the same time).
So, at the beginning of 2017 I started writing up the weekly ALDI meal plans and moving away from Mashup Mom's original focus on coupons and deals. I haven't looked back since!
Do you plan breakfast and lunch items as well? What are your favorite Aldi go-tos, and what is your budget for the other meals?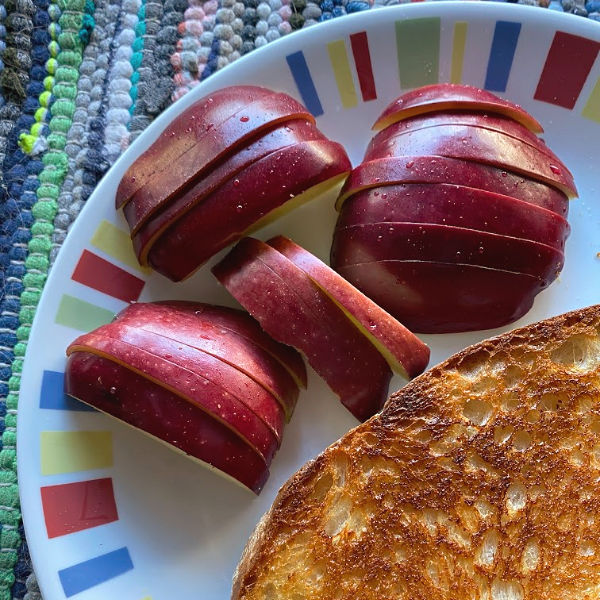 I do not plan breakfast and lunch per se, nor do I follow a specific budget; it seems to settle out pretty well per month without the need to do so. The reason I picked dinners to meal plan is because that was the "pain point" for my household: Getting to the evening without any idea what to make for dinner, translated into way too much eating out and last-minute processed foods.
Keep it simple
Specifically: Every kid in our district gets free school lunch this year, so Middle School Guy eats his lunch there. Since I work from home, I keep my own lunch super simple and will usually just: Eat leftovers, throw together a grilled cheese sandwich & a piece of fruit, make a quick wrap, or have a salad. (I often pick up additional fruits & veggies for lunches at my local produce store.) Many of the dinner recipes here make plenty of leftovers, so that's always my first go-to: Today, for instance, I'm already looking forward to the rest of last night's salmon, spinach, & potatoes.
Weekday breakfast for the kids is usually eggs, cereal, or yogurt with a glass of milk; they're not especially hungry in the mornings, because school is just too darn early. I don't often eat breakfast myself, but when I do it's something like Greek yogurt & blueberries, an egg on avocado toast, or… again, those leftovers. (Why should they just have to be for dinner?)
Just as with the dinner plans, we eat breakfast & lunch around what's on sale and what I have on hand. I don't plan out the whole week, but will have avocado toast for breakfast if I have sale avocados on hand, eat blueberries when they're cheap in the summer, and so on.
Do you still raise chickens?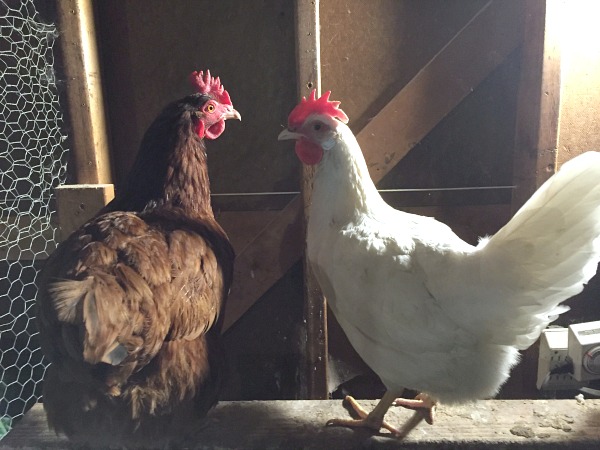 The chickens are long gone. They were really my ex husband's project, and some kind of critter got into their run about one-and-a-half years ago and did for the last couple of them. (Older posts on the backyard chickens adventure can be found here, for the curious.) I do miss those farm-fresh eggs, but not enough to add a new set of birds.
What are your favorite recipes using a whole chicken, to make the most use of it across a few days? I love using my Instant Pot, so recipes utilizing that would be a bonus!
It's kind of horrible to put this question right after the backyard chickens question, isn't it! But fun as the chicken experiment was for a while, they were never pets.
I don't have an Instant Pot whole chicken recipe on the site, because I don't prefer to cook mine that way and think they're much tastier roasted in the oven. There, I like playing with different seasonings, and often throw potatoes and/or veggies in for a filling built-in side (which also helps stretch that chicken further). For example:
But if you prefer the IP yourself, use your own favorite whole chicken recipe there for night one. Then, there are sooooo many ways to use the leftovers. Start by using the carcass to make chicken broth the first night, and shred up all of the meat that is left.
I like to use my Crock-Pot to make broth overnight: Just throw all the bones in there with enough water to cover, a little optional onion/carrot/celery, some sea salt/pepper/thyme/parsley/garlic (I don't measure, whatever sounds good), and optionally a dash of apple cider vinegar. Cook overnight on low, then strain in the morning. Or, of course, do it quicker in your Instant Pot!
Once you have the broth made, use that and a little of the leftover chicken to make chicken soup. Like, say:
On night three, use the last of your leftover shredded chicken in a completely different meal.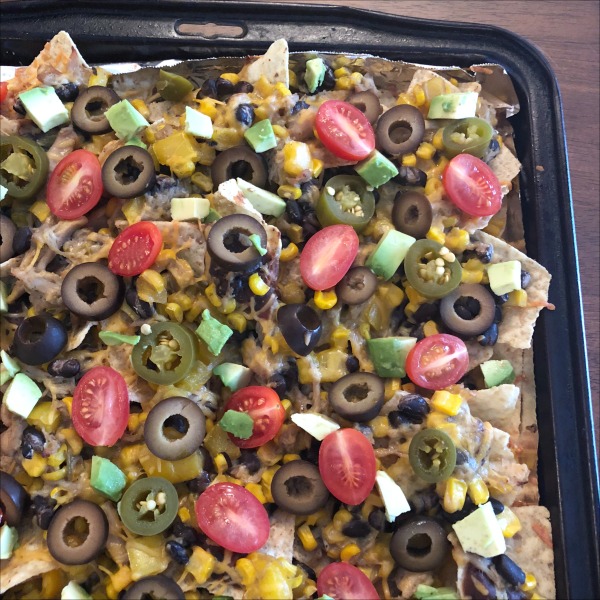 Keep it simple with something like chicken quesadillas, or get fancier with recipes like:
Pick your own leftovers recipe around advertised sales in a given week to save even more. Hand pies are great when pie crust is on sale seasonally at ALDI, nachos are perfect for football season when chips go on sale, taquitos when avocados hit a low price point, and so on.
What went into the wonderful decision to add to your family from the outside.
Adoption was always in my heart: The artist formerly known as MashupDad and I both have adopted siblings, so it was natural to us growing up. My youngest brother is from South Korea, so when it came time to add to our family, that country was a natural choice as well. I couldn't imagine life without Middle School Guy!
More questions?
Ask me (almost) anything — If you have a question about anything on topics like:
Blogging how-tos
Recipe development
The three bad kitties
Diet and cutting out sugar
Meal planning
ALDI
And…?
Go ahead and comment here, or drop me an email at [email protected] if you want to ask something more anonymously. I'll write up my best answers to the most common questions in a future "ask me anything" feature. I look forward to hearing your questions and ideas!
It should go without saying, but please keep all questions appropriate and family friendly. What are you curious about? It's your turn: Ask away!
And, you can read the whole "ask Rachel anything" series here.