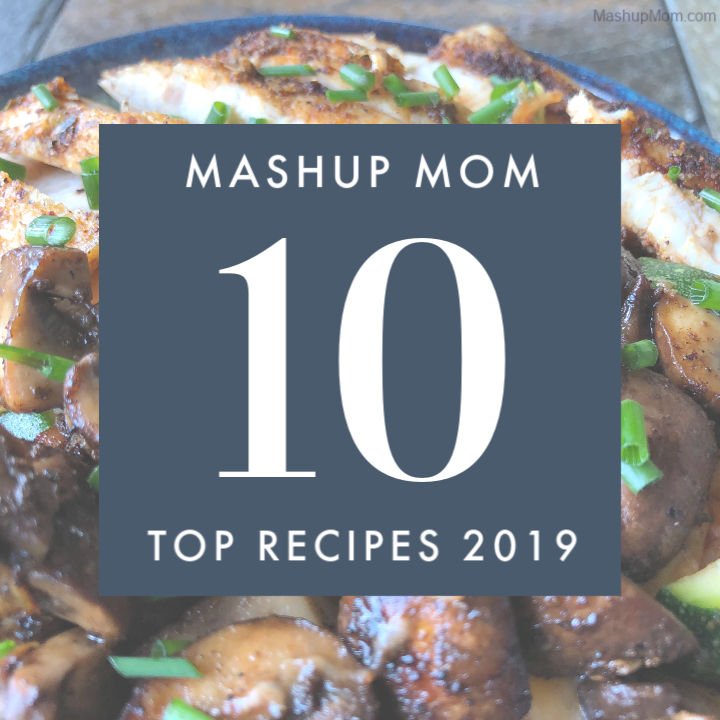 Happy almost 2020! Let's look back on yet another year of (what else) fabulous food. Here, in no particular order, are the top ten recipes on Mashup Mom from 2019.
This year's top ten recipes have been collected from a mix of page views, comments, shares, and Pinterest engagement — with an eye towards a little variety, as well.
Top 10 Mashup Mom Recipes, 2019 edition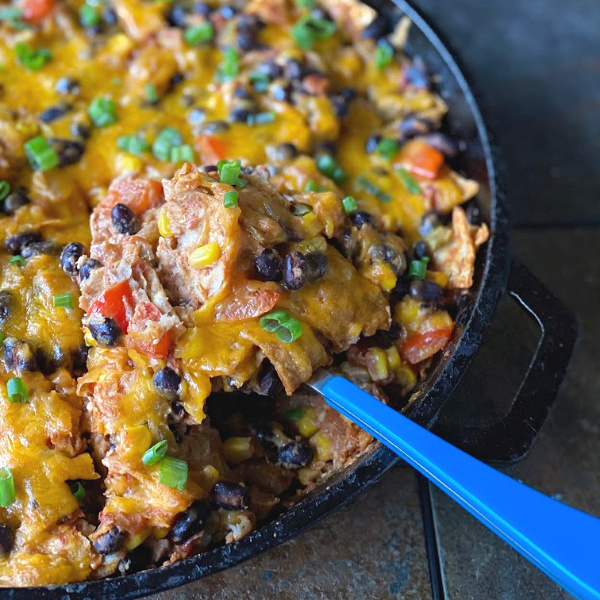 First up, a fairly late entry chronology-wise that's still clocking in as a new favorite: This deconstructed vegetarian enchiladas skillet has all of the enchiladas flavor you want, but with a fraction of the effort. So easy, so filling, so flavorful, and naturally gluten free!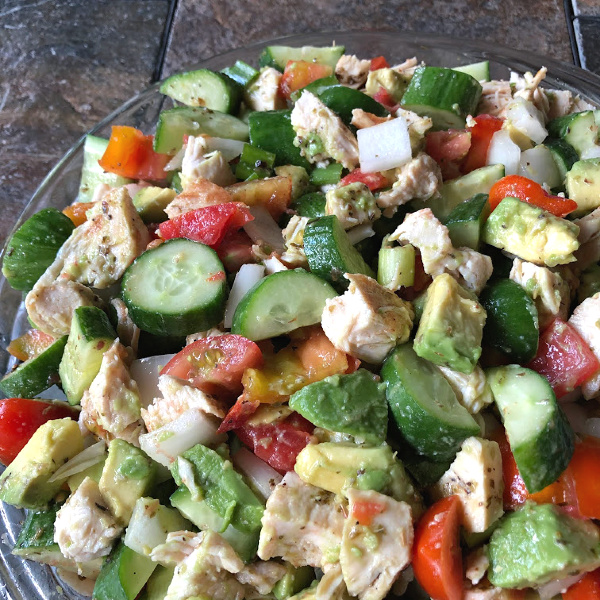 On the slightly cooler & lighter (yet still filling) side, how about a chopped chicken avocado tomato cucumber salad? Perfect for a warm summer's evening — and oh, how I miss warm summer evenings right now! — this easy & veggie packed dinner salad is both low carb and gluten free.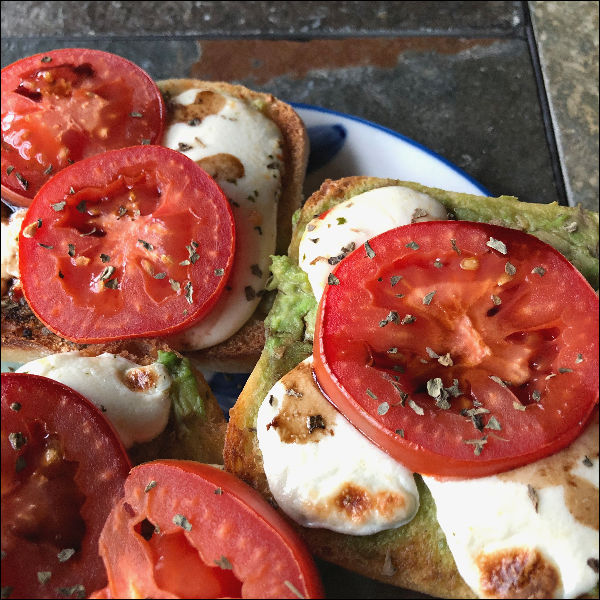 Beyond salad, let's keep avocado-ing! Here's a Meatless Monday favorite: These toasted open face Caprese sandwiches with avocado pair well with a cup of soup or a side salad for a complete (and completely delicious) vegetarian dinner. So good, even the confirmed carnivorous boys in my family don't miss the meat.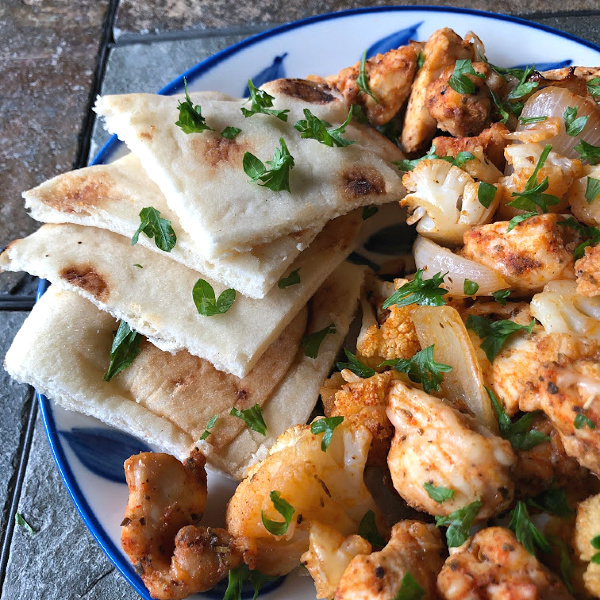 You can't beat an easy all-in-one sheet pan dinner, and this chicken & cauliflower sheet pan dinner recipe ticks all the boxes. I like mine with naan because you can make delicious little mini sandwiches, but keto folks can skip that and just enjoy the chicken and veggies experience.
Such a variety of deliciousness to choose from this year! I almost forgot about garlic soy pork with edamame rice, which plays with both flavor and texture. This recipe so feels like spring to me: It pairs pieces of sweet & tangy garlicky marinated pork with a batch of lightly seasoned edamame rice, to create a complete & filling dinner.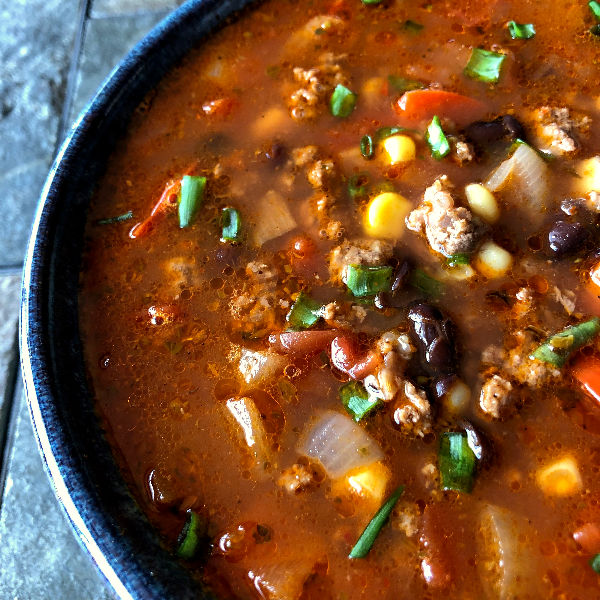 And who can put together a yearly recipe roundup without soup — Have I mentioned how much I love soup? Not just for the ease, or the comfort, or the warming, but for the big batches that make for the best leftover lunches. Easy chipotle taco soup is as excellent for lunch as it is for dinner, making it a new comfort food favorite this year.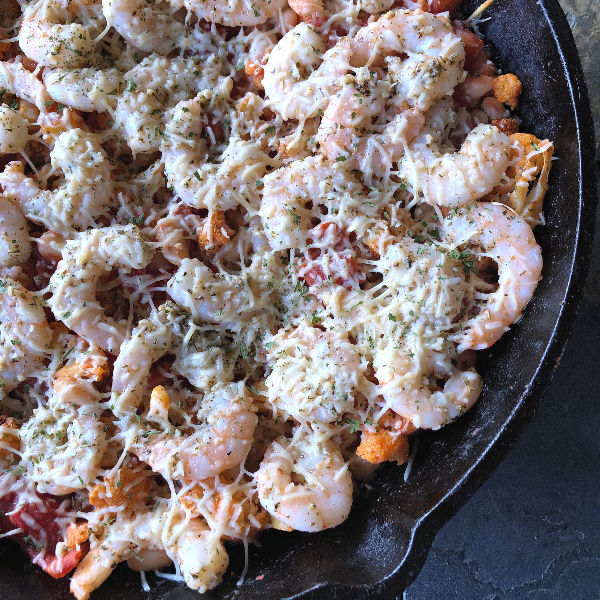 Speaking of comfort food… the only thing I love as much as soup is a good cast iron skillet recipe. (Seriously: Every kitchen should have a 12″ cast iron skillet. They're super affordable, and will last you forever.) Garlic shrimp with roasted cauliflower, white beans, and tomatoes is a simple & delicious one pan dinner that lets you bulk up a small 12 oz bag of shrimp to feed a whole family.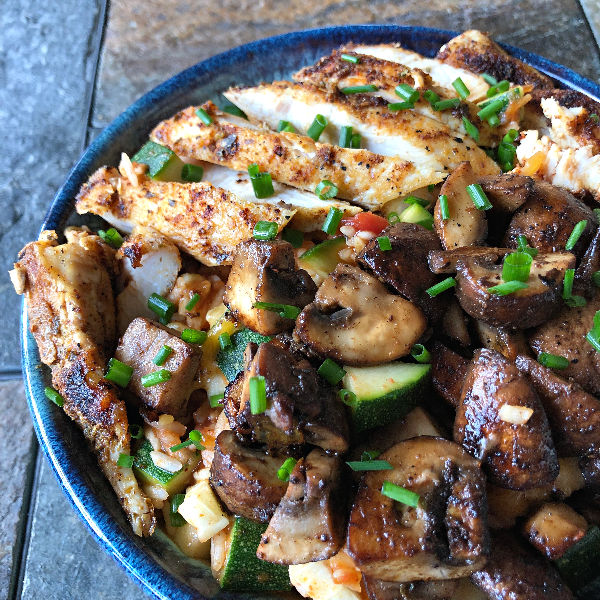 Speaking of cast iron, here's a two-skillet recipe for you. Use your cast iron skillet to give the chicken and mushrooms their delicious browning, and use a regular skillet to cook up Spanish rice + zucchini. There you have it: Zucchini Spanish rice burrito bowls with chicken & mushrooms. The flavor on these mushrooms is seriously amazing; I could just eat them all day and be satisfied. They kick everything else up a notch in this savory & veggie-full comfort-food-in-a-bowl gluten free recipe!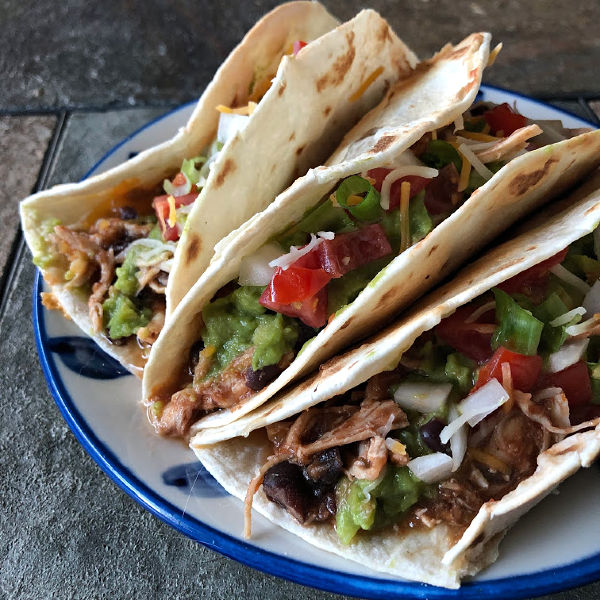 I know, this is an oldie but a goodie — but reposted in 2019 with better photos and notes. Slow cooker salsa chicken tacos are such a perennial family favorite over here that I can't not include them: This is one of the simplest yet best recipes I know, and the one dinner the boys never complain about! 🙂 Salsa chicken tacos are always the perfect choice for a busy day.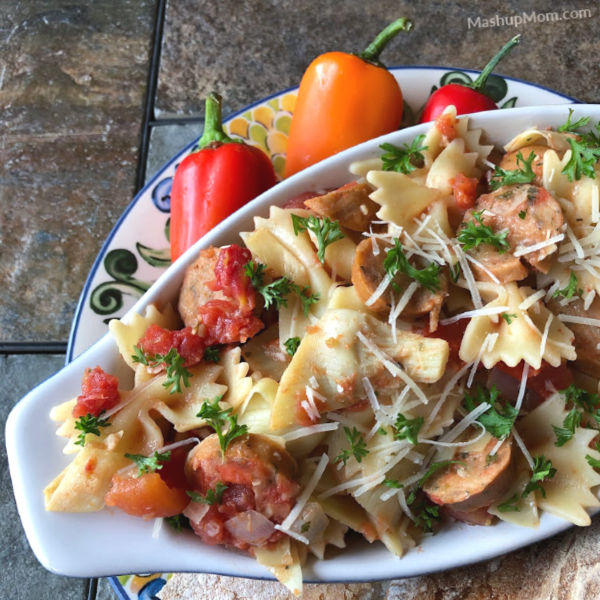 Do you love the Never Any! chicken sausage from ALDI as much as I do? Here's my latest easy dinner using their chicken apple sausage + some basic pantry staples. A tangy twist on pasta night, this simple chicken sausage & artichoke pasta recipe is a feast for both your eyes and your taste buds. Also check out the bonus recipe in this post; you can use your leftover artichoke marinade to make a quick + easy dressing for salad on the side.

There you have it — the top 10 recipes on Mashup Mom for 2019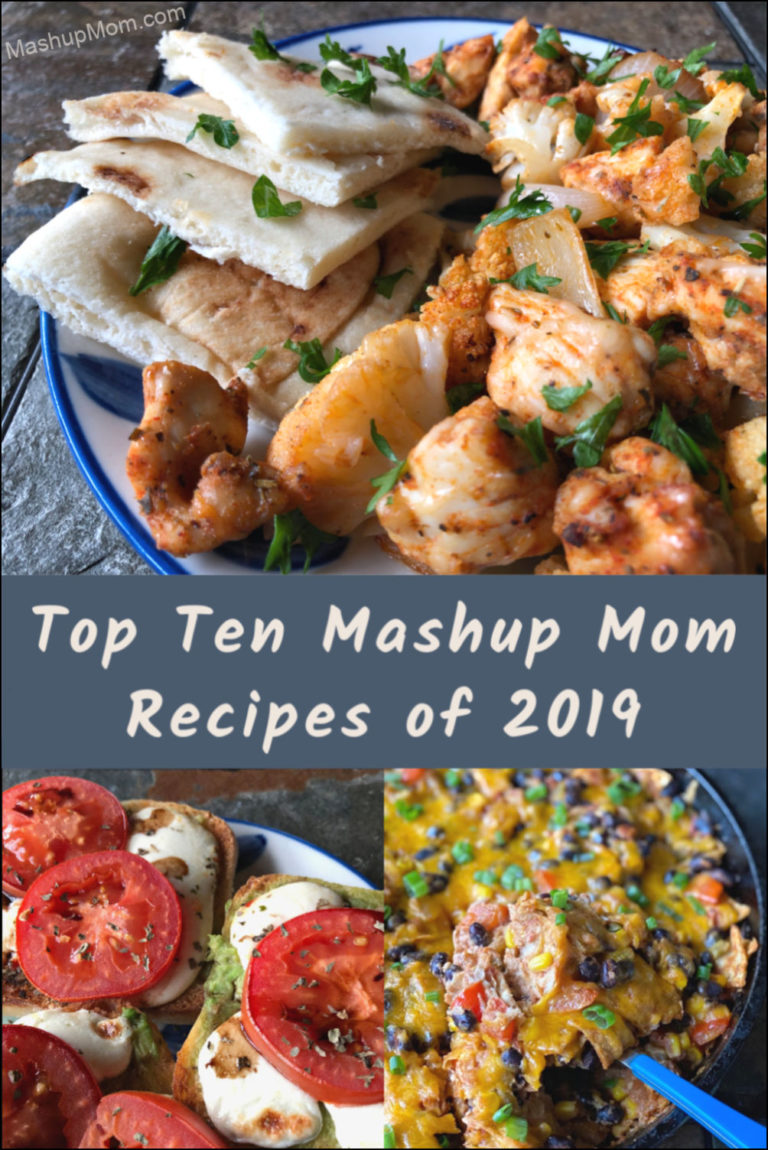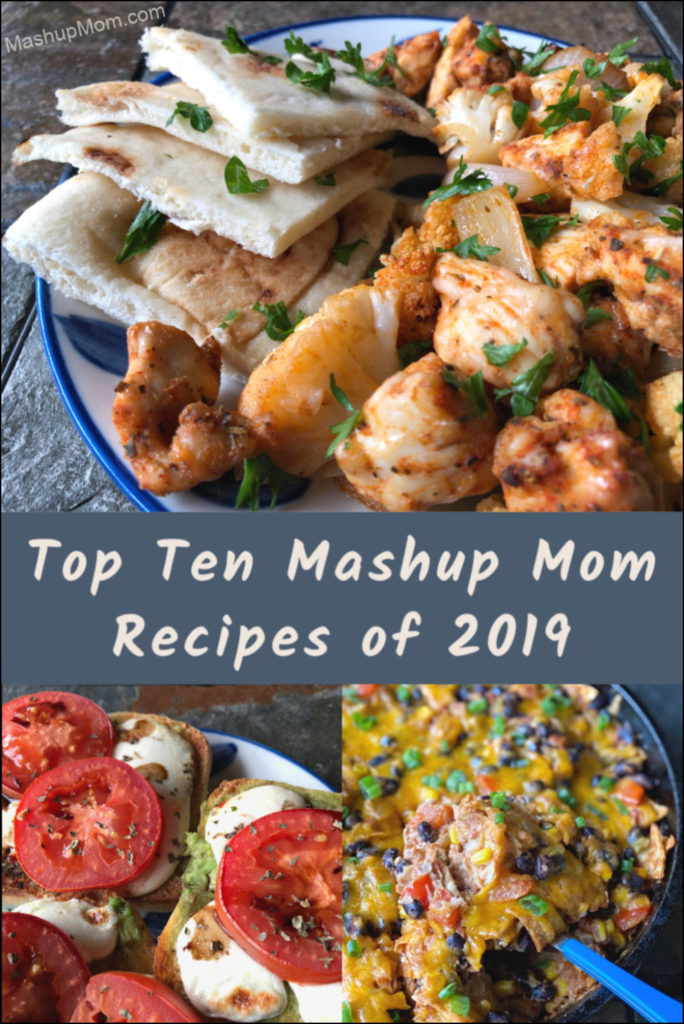 Comment and let me know your own favorite recipe picks over the last year, or let's just chat about what you'd like to see more of on Mashup Mom in the upcoming year!