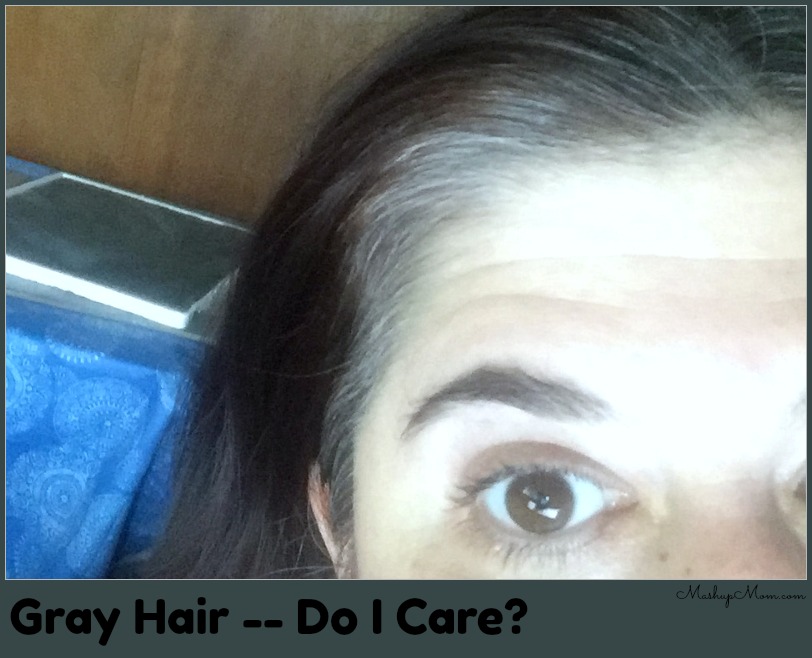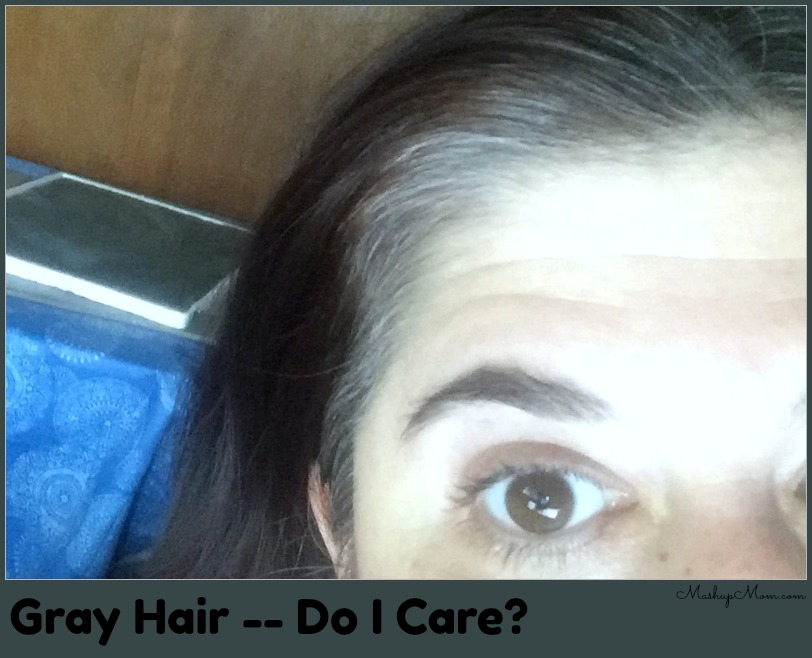 Let me preface this post by saying that I've never been much of a girly girl. I don't have sisters, and I don't have daughters. I'm low-maintenance; rarely wear much makeup; have never gone for a mani-pedi; spend much of my life in jeans and yoga pants… And, I've always dyed my hair at home.
But. I found my first gray hair at 16 and have been dying my hair regularly since my late 20s (generally some shade of dark red or auburn). After 20 years of this, I find myself both tired of the whole process and curious as to how gray I actually am at this point! So I've been letting the gray grow out for a couple of months now to see how it looks, on the assumption that if it's too terrible, I can always dye it back, right?
My hair is now apparently pretty liberally peppered with gray, especially near the front by the temples. (If I were a man, I'd be super distinguished! lol.) It's pretty hard to take pictures of your own hair (try it sometime), but you can see what I have going on here right now.
Anyone here take the plunge and let their hair go gray?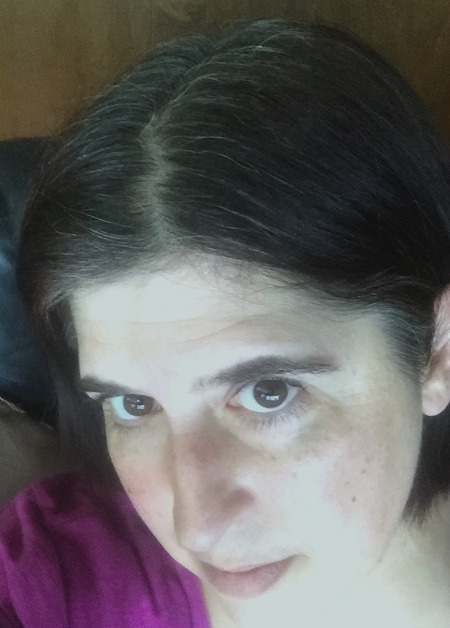 If you've ever let your hair go gray I'd love to hear about your experience, because I'm vacillating here between really liking how it's growing out, and really thinking I should dye it again. My hair isn't that long right now, but would still probably take about a year to completely grow out in a less than graceful process — then again, I do work from home, and we have a pretty laid back lifestyle.
I'm not in my 20s any more, and have earned every single one of these gray hairs. 🙂 Honestly? I don't mind the gray as much as I thought I would, but also like the dark reddish brown color I've been using more than my natural (dark brown, where it's not gray yet) hair color. Another consideration is that gray hair is more prone to frizz, which is already a problem; mine is always a bit calmer for a while after it's freshly dyed.
MashupDad says he doesn't mind either way, but he's a smart man and this is probably the hair equivalent asking "do I look fat?"
Watch this!
Speaking of gray hair: Have you see this viral video from The Stay At Home Chef? Do watch, and read her post.