Welcome to your free ALDI meal plan for the week of 10/9/22! Cook up everything from shrimp fried rice to sausage, egg, & spinach hand pies — and, so much more.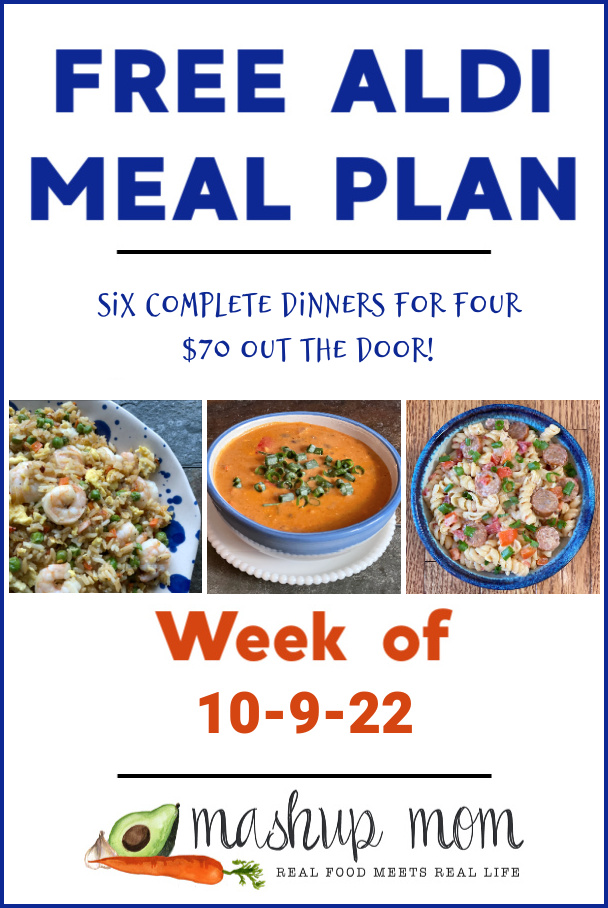 Happy mid-October, if you can believe that. Deeper into fall or no: As always, we're doing six complete dinners for four, $70 out the door. Use this weekly menu plan to help reduce stress and anxiety around dinnertime, and to save time & money in the process.
You can also take any meal plan as a starting point, modifying your own dinners around what's in stock in your area, what's on hand in your pantry, and your own family's dietary needs and preferences.
Free ALDI meal plan week of 10/9/22 – 10/15/22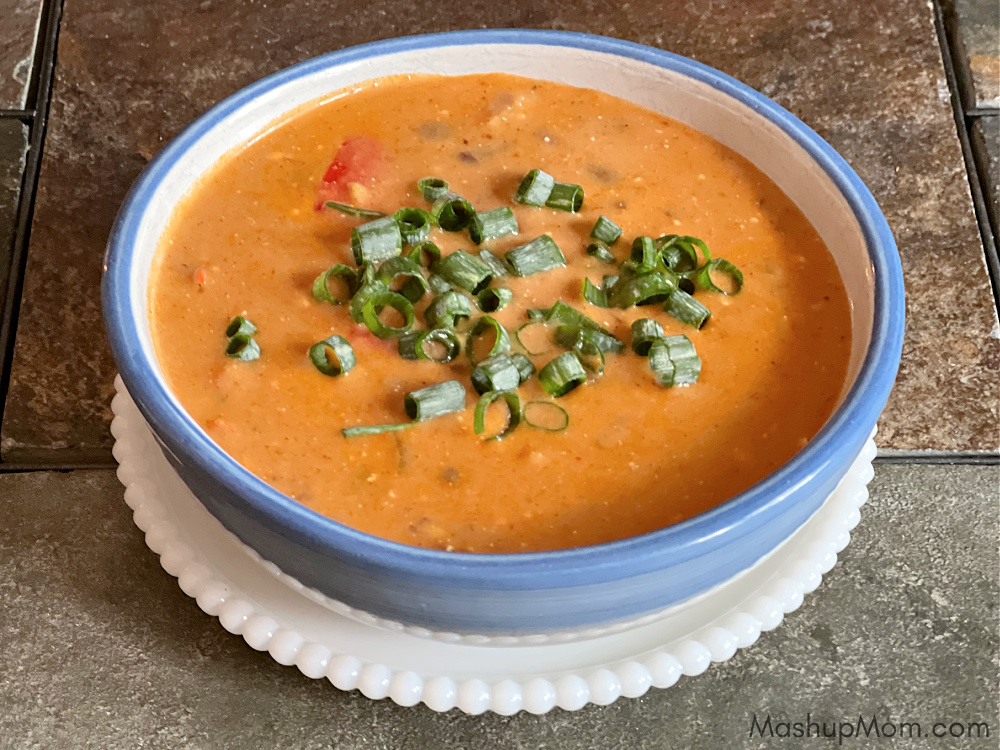 Cook along with us to answer the never-ending question: What's for dinner?
*** Subscribe to our weekly ALDI meal plans here ***
Before jumping straight into this week's menu, though, let's talk about this week's new ALDI Finds and news.
Halloween pizzas, Day of the Dead plants, and more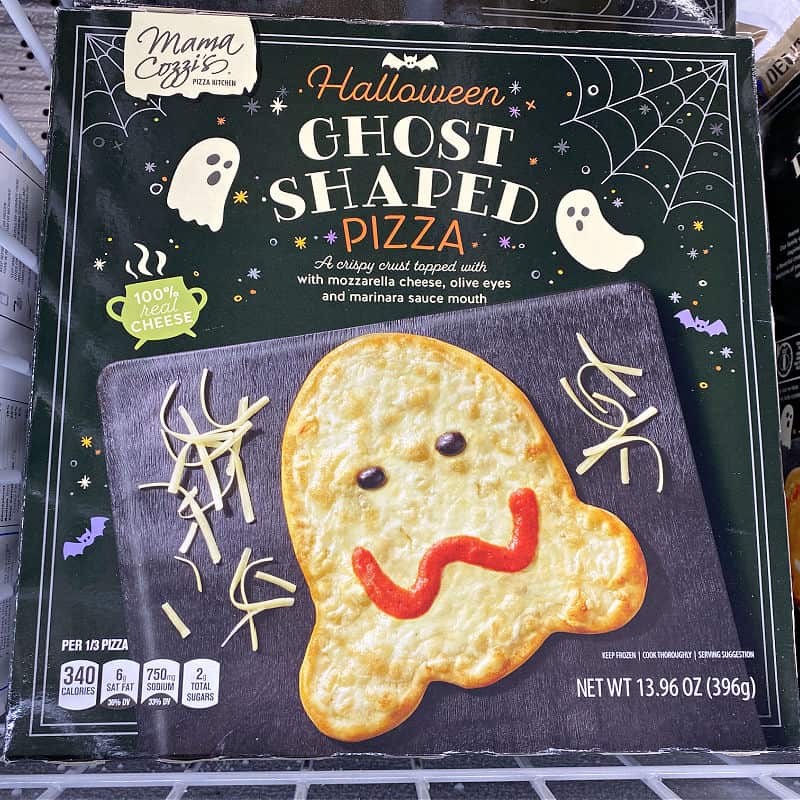 ALDI Finds for the week of 10/5/22 include Halloween pizza, Day of the Dead plants, Halloween cheese, pumpkin spice everything… and more.
Let me know what you're picking up this week.
Then, new on the Amazon front:
That's it, so, without further ado, here's your ALDI meal plan for the week of 10/9/22. *** Be sure to sign up for our weekly emails, so that you never miss a new one.
ALDI Meal Planning week of 10/9/22 – 10/15/22
Pick up everything on the shopping list below, then start cooking on Sunday. As always, six complete dinners for four, $70 out the door.
*** Print your meal plan summary + grocery shopping list below this week's detailed plan, in Word, .rtf, or PDF format. ***
I'm assuming that you have on hand some pantry basics like cooking oil, condiments, and spices. Read through the recipes before you shop, to make sure that you have the necessary pantry staples on hand for this week's ALDI menu plan. *** The printable shopping list includes a separate section of needed basics for the week.
Six easy dinners from ALDI for $70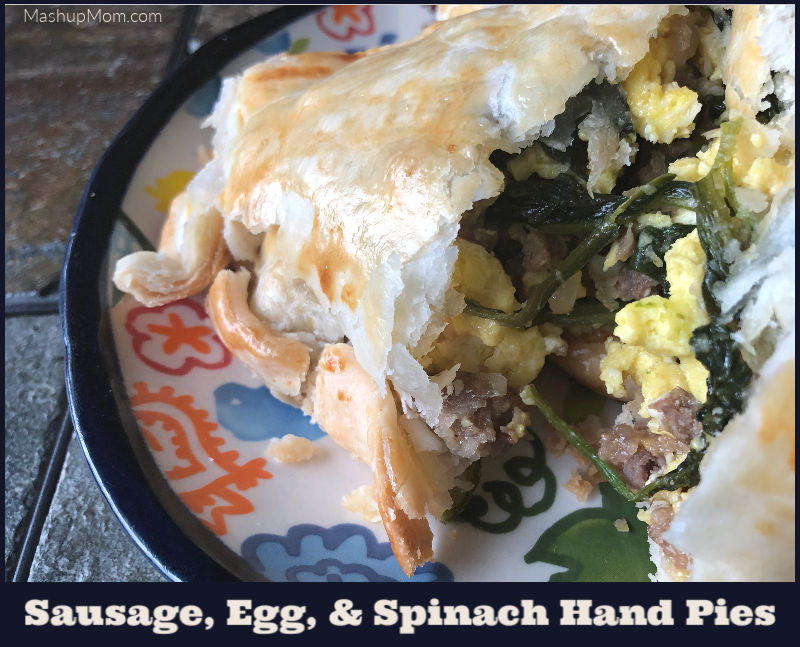 ALDI Meal Plan — start cooking 10/9/22
Sunday
Monday
Creamy black bean & pumpkin soup, topped with chopped green onion
Toast up the bagels
Cut up half of the honeycrisp apples
Also: Cook up a pot of rice and refrigerate it for tomorrow's recipe
Tuesday
Wednesday
Thursday
Side salad: Mix the bag of garden salad together with half of the bag of spinach, top it with one chopped bell pepper, 2 chopped tomatoes, shredded Parmesan, & chopped green onion
Friday
Saturday
Leftovers, family pizza night (ALDI sells nice big take-and-bake deli pizzas), or order in.
ALDI Shopping List — Shop through 10/8/22
*** Psst — also check below this grocery list for easy one-stop Instacart shopping!
Dairy & refrigerated
Dozen Goldhen large eggs, $2.29
8 oz block Happy Farms cream cheese, $1.49
16 oz Happy Farms shredded mild cheddar, $3.29
Priano shredded Parmesan, $2.89
Bake House Creations refrigerated pie crust, $1.69
Frozen
12 oz Season's Choice steamable peas, $.89
Grocery
L'Oven Fresh everything bagels, $1.99
3 lbs Earthly Grains long grain white rice, $2.29
Specially Selected pumpkin chipotle pasta sauce, $3.49
32 oz box Simply Nature organic vegetable broth, $1.89
32 oz box Chef's Cupboard chicken broth, $1.29
12 oz box Reggano rotini, $.95
Can Casa Mamita diced tomatoes with green chilies, $.89
2 cans Dakota's Pride black beans, $1.14
1 can Dakota's Pride garbanzo beans (chickpeas), $.79
Meat
16 oz roll Appleton Farms hot pork sausage, $2.29
Never Any andouille chicken sausage, $4.59
2 lb pork sirloin roast, $3.58
12 oz Fremont Fish Market large raw peeled deveined wild Gulf shrimp, $7.19 (frozen)
Produce
2 lbs honeycrisp apples, $2.99
8 oz bag of spinach, $1.49
12 oz bag Simply Nature organic chopped kale, $2.99
Bag of garden salad, $1.49
Bunch green onions, $.85
8 oz white mushrooms, $1.89
16 oz baby carrots, $.95
16 oz green beans, $1.69
1.5 lbs broccoli crowns, $2.84
3 lbs yellow onions, $2.29
3 heads garlic, $1.69
1 smallish acorn squash, $1.18
3 pack multi-colored bell peppers, $2.89
2 roma tomatoes, $.44
---
That comes to: $70.58
Or, maybe less…! These meals can run even less if you supplement this week's ALDI purchases with: Clearance meat you already have in your freezer, pantry staples you picked up on sale, produce you already have on hand, and/or sale produce from your local fruit market.
*** Add this week's grocery list to your Instacart. ***
IMPORTANT! READ BEFORE CHECKING OUT:
You'll need to check your pantry for staples not included in this Instacart list. See needed pantry staples below.
The list creation feature doesn't currently allow multiple quantities or changing the weight of items. Before adding the list to your cart you'll want to change the following:

Add a note to your shopper that you also want a 2 lb pork sirloin roast. (This is a meat special buy this week, but often the not-regularly-carried meats don't show up in Instacart because they don't add them for just the week. 🙁 )
Change the canned black beans quantity to two
Apparently the list hit some kind of cap at 30 items, so ALSO ADD:

2 Roma tomatoes
12 oz bag of Season's Choice steamable sweet peas
3-pack of multi-colored bell peppers

Click "add" on any items you want to place in your cart; omit any items you don't want or already have.
Add anything else you need for the week to your cart, and check out!
Add your list to Instacart is a newer feature I'm testing out, so please use at your own risk and always double check your cart against the recipes. It's a work in progress! Note: Instacart prices are higher than in store, so your total will be higher than shown in the above grocery list.
** Pantry staples to check for before shopping: Olive oil, butter, canola oil, sesame oil, soy sauce, chili powder, oregano, smoked paprika, cumin, sea salt, black pepper, seasoned salt, crushed red pepper, garlic powder, cayenne, sugar, sriracha
Printable ALDI meal plan & grocery list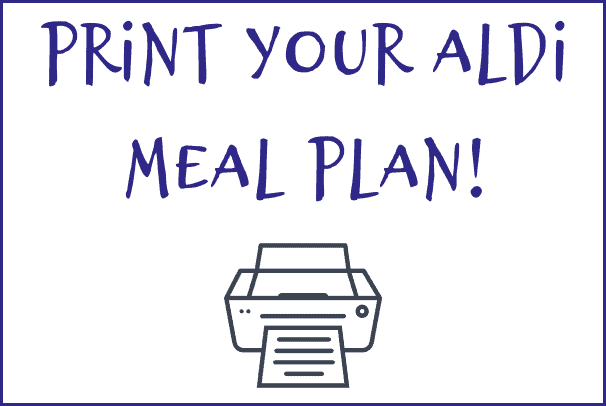 Print this week's meal plan:
Edit and add in your own meal ideas, remove items you have on hand, and/or change regional pricing to match your own store. *** Day(s) next to each item in the printable shopping list show which nights use each ingredient, so that you can easily see what to delete if you're skipping a night or modifying.
Things to know about these meal plans
A couple of notes
I try not to repeat main dish recipes more often than once a month, but you will see favorite easy recipes again in these weekly ALDI meal plans as the same meats and produce items come up again on sale. Part of the fun of meal planning lies in mixing old stand-bys with something new each week.
If one or more of these recipes isn't to your taste, or if you have other ingredients to use up, adapt the recipes in this ALDI meal plan to your family's preferences. Or, just use the ideas here to supplement your own meal planning! See: Pantry staples to stock up on and how to modify a meal plan for your family.
** ad markets & dates
This week's ALDI meal plan reflects prices from the current week's ad (running 10/2-10/8 in Sunday ad markets, and 10/5-10/11 in Wednesday ad markets). Non-advertised prices are from my local store in the Chicago suburbs. Prices and produce deals *can vary* by location & region. In either ad market, shop any time through Saturday and start cooking on Sunday 10/9/22.
Stay in the meal planning loop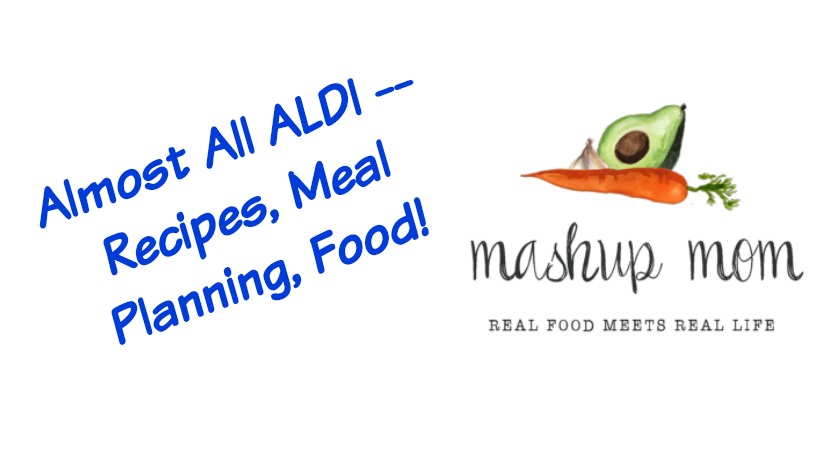 More ways to stay connected:
Happy ALDI shopping & cooking this week! If you find this meal plan useful, why not share it with your friends on Facebook so they can save money with ALDI meal planning as well?
Resources for meal planning & ALDI shopping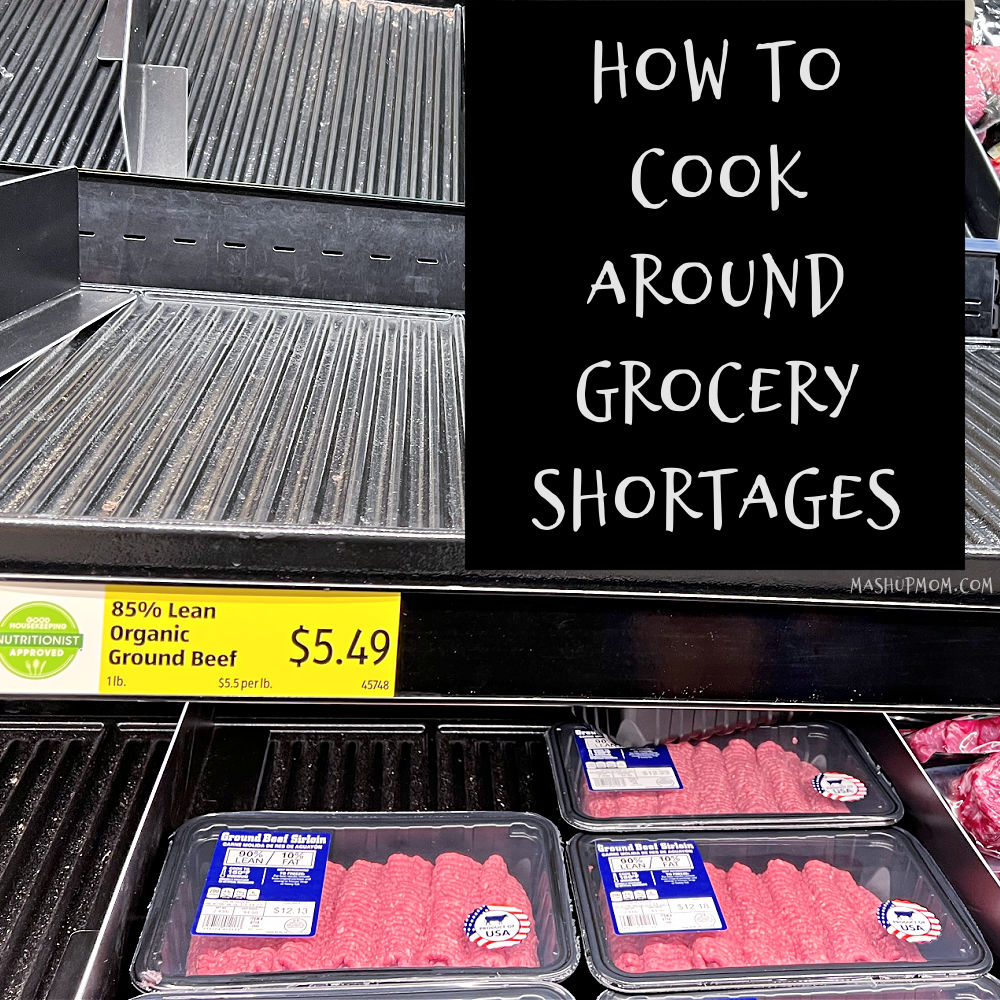 Let's close out our week with some additional resources on meal planning & ALDI shopping:
Lastly: Access your current regional ALDI ad here.