Weird Amazon products, at your service! This week, everything from an egg cuber to a gnome-devouring cat — and so much more.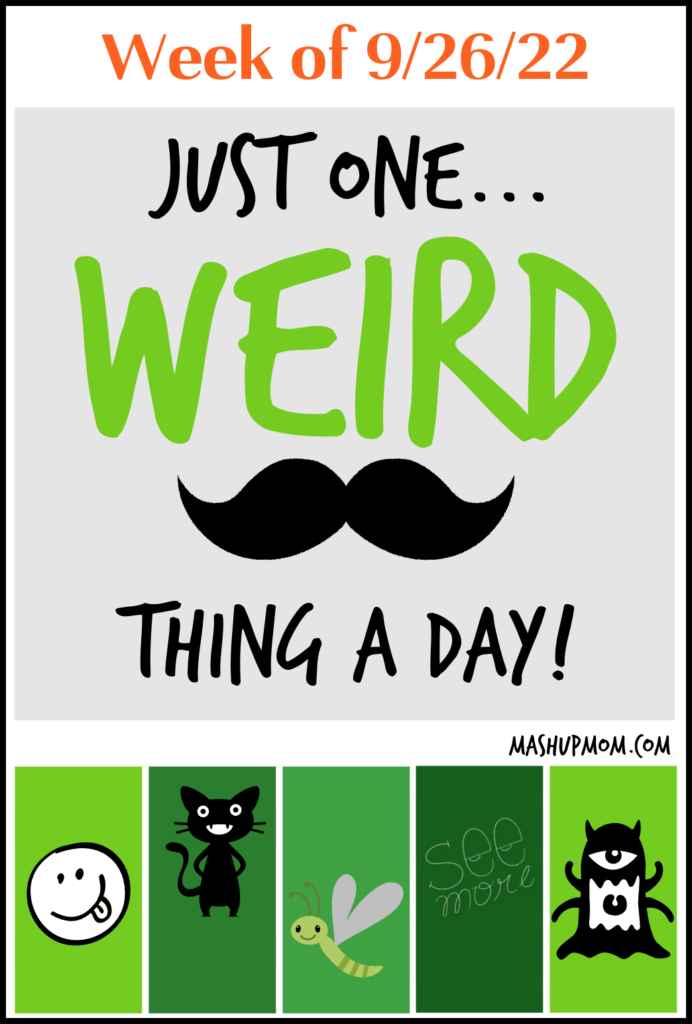 Did you know that , over on the Mashup Mom Facebook page, we post a new fun, weird, or white elephant gift idea there every single morning? Over here, visit our weird Amazon products roundup each Sunday to catch up on anything you may have missed. I hope you enjoy these bizarre Amazon items — just because we all could use a smile sometimes!
What's your own favorite pick from this week of Amazon weirdness?
Weird Amazon products, week of 9/26/22
This little gadget makes a still-warm hard boiled egg into a cube. Why? I do not know. But if you've ever had a hankering for a square egg, this one's for you.
While we're doing goofy finds for your kitchen, here is a pig paper towel holder. Just what every countertop could use, right?
Why settle for boring everyday flowers, when you could gift that special someone in your life an exotic jerky bouquet!
Well sure, don't we all remember the famous aphorism: True friends stick like an octopus on your face? Slap that on a cosmetic bag, and you have today's fun Amazon find!
If you've ever looked down and thought, gosh, I really wish my feet looked more like animal paws: These socks have you covered. Literally.
Happy Caturday! Why not decorate your garden, front porch, or home, with this lovely gnome-devouring cat?
Be sure also to follow the ongoing adventures of The Notorious Bad Kitty Lucy and friends, if you are a cat person. 🙂
Eyeballs and tentacles are simply everywhere on this knit octopus-like hat — yikes!
More weird Amazon products here next week
Be sure to come back and visit us next Sunday for a new roundup of weird Amazon stuff! And, of course, you can head over to Facebook to start out every day with a new fun pick (plus much, much more).
As an Amazon associate, I earn from qualifying purchases.