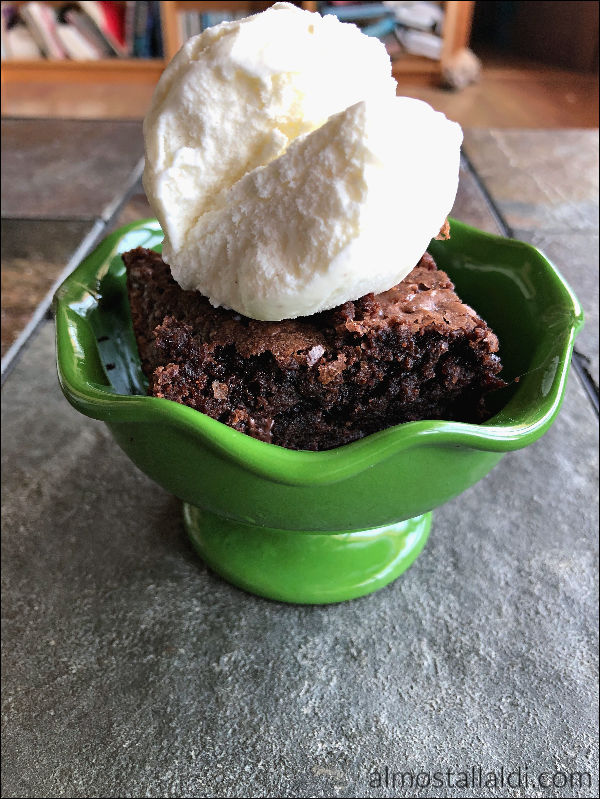 While I try very hard to cut back on sugar and processed foods as a general rule, sometimes it's just necessary to jazz up a box of brownie mix, throw a scoop of vanilla ice cream on top, and call it a day.
Because if you're going to indulge? Make it good. 🙂
Chile Mocha Brownies
Today was just such a day, and as I was staring at a box of ALDI brownie mix and the ends of a pitcher of cold brew coffee from my new cold brew coffee maker, I decided to scratch up a batch of chile mocha brownies. (Or, chili mocha brownies — depending how we are spelling things today 😉 )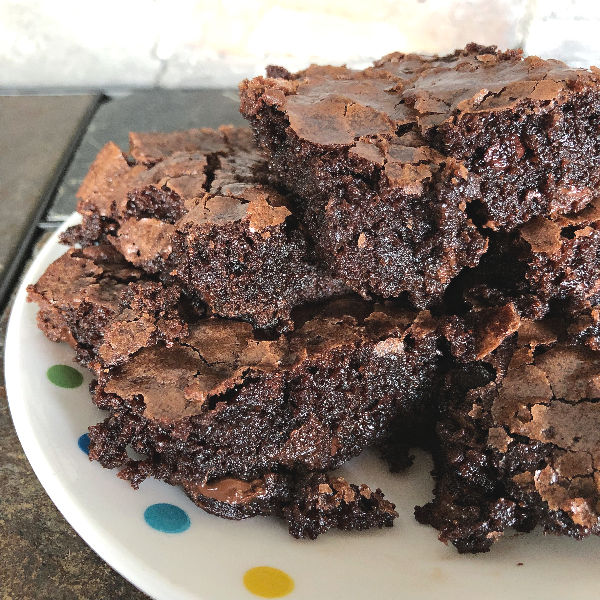 If you remember those awesome chile mochas from Starbucks a while back, this super easy all ALDI recipe is reminiscent of those — and it is best served with a cool creamy scoop of vanilla ice cream on top. Check out the full chile mocha brownie recipe over at Almost All ALDI, and enjoy!