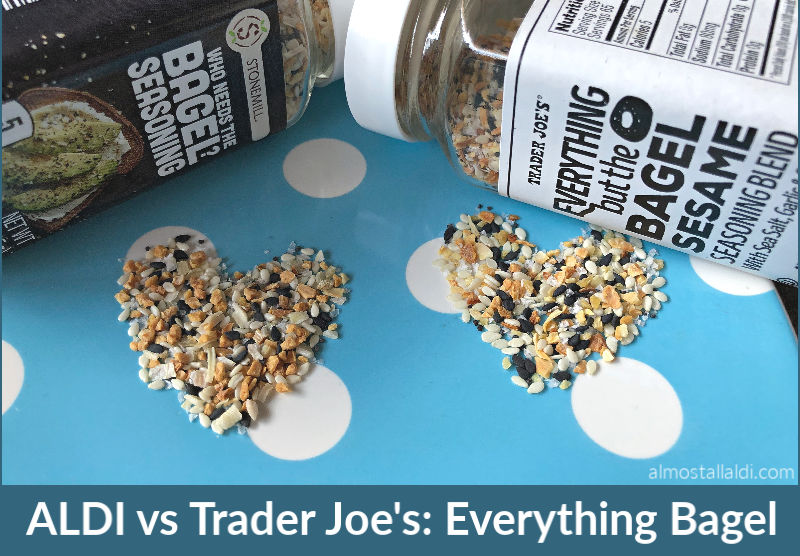 Morning, all. In honor of ALDI now carrying its own brand of Everything but the Bagel seasoning in its new Stonemill Who Needs the Bagel? seasoning, I thought it might be timely to share a couple of the recent Who Needs the Bagel? recipes I've posted over on sister site Almost All ALDI. So, here's how to use everything bagel seasoning — or, at least, how to get a good start!
Who Needs the Bagel? ALDI seasoning recipes
Just for instance… how about this Everything Bagel Whole Chicken recipe? You only need three all-ALDI ingredients for this gluten free, low carb, keto friendly chicken dinner. Any brand of Everything Bagel seasoning you pick up will add a nice kick to foods like chicken salad, but it also works well to season any baked chicken.
ALDI's Who Needs the Bagel? seasoning imparts some fantastic salty & garlicky goodness to a whole chicken recipe, and cooking your chicken covered for part of the time helps keep this easy whole roasted chicken recipe juicy — while also allowing it to brown beautifully.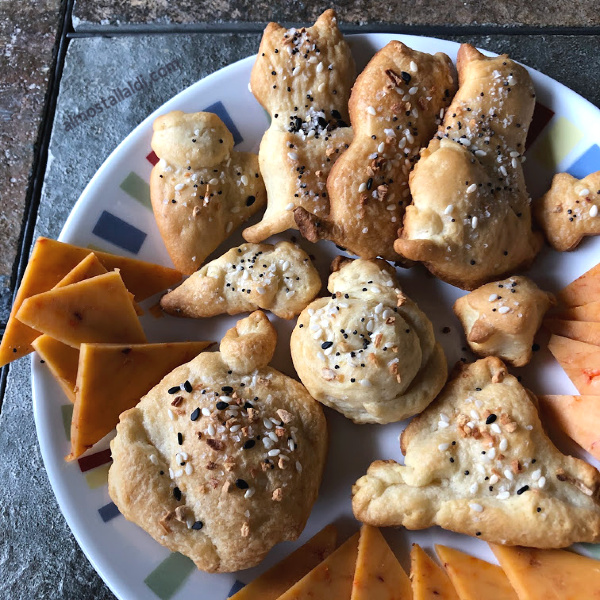 To be honest, this next one is hardly a recipe but more an idea for seasoning. Another all-ALDI recipe, Everything Crescent Shapes requires just two ingredients. These are a fun & easy addition to your next charcuterie board, or just to enjoy with a bit of ALDI cheese. (I'm partial to the chipotle cheddar, myself.)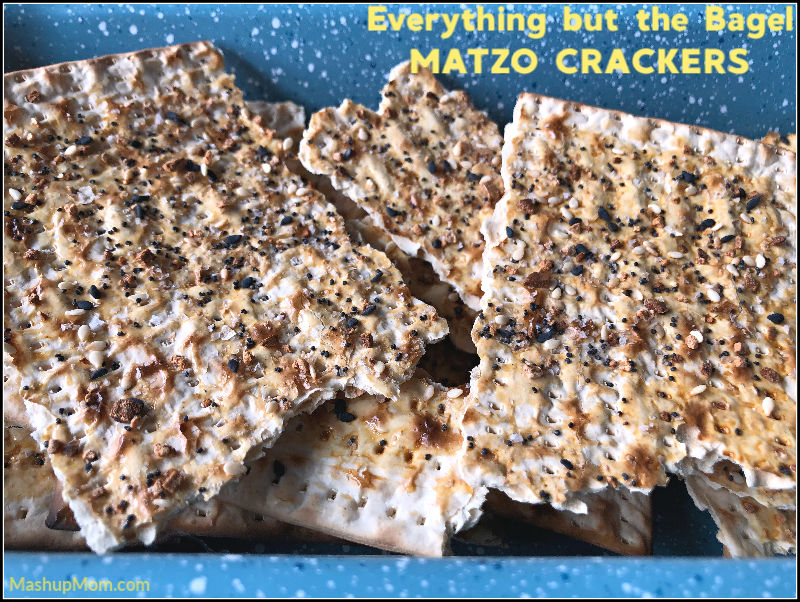 While we're on a roll, let's share one more earlier Everything Bagel recipe. While ALDI does not sell matzos, these Everything Bagel Matzos Crackers are another easy three ingredient recipe idea — and, you can certainly use ALDI's Who Needs the Bagel? seasoning to jazz up any matzo you happen to pick up next year.
How do you like to use your own Everything Bagel seasoning?
Me, I'm partial to any brand of Everything Bagel seasoning on avocado toast. But it really does live up to its name, being good on (almost) everything. What's your own favorite way to use this salty garlicky good seasoning, wherever you choose to buy yours?
Note: Who Needs the Bagel? seasoning has finally made it into the new ad at ALDI this week, so take a look again if you haven't yet spotted it on the shelf at your store. If you use a lot of this type of seasoning, though, you can generally get it cheaper per ounce if you pick up a bigger jar at Costco or on Amazon.