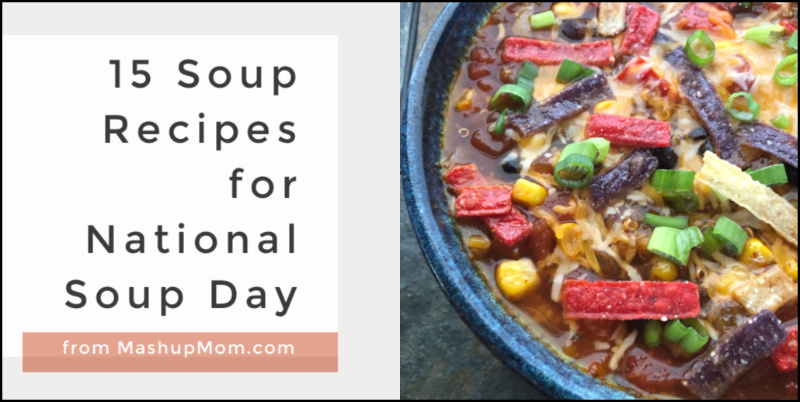 It's National Soup Day today! Personally, I think it should have been a couple of days ago for the Soup-erbowl, but… the entire nation is probably grateful to have avoided that pun. Since I've been out of town without time to cook any new recipes this week, let's make up for that with 15 hearty favorites to mark this, the soupiest of days.
Fifteen Filling Soup Recipes for National Soup Day
It's no secret: I really like soup. It's comforting, it's filling, it makes for great leftovers, and there are so many different directions you can take it. Here are fifteen of my favorites.
Vegetarian Soup Recipes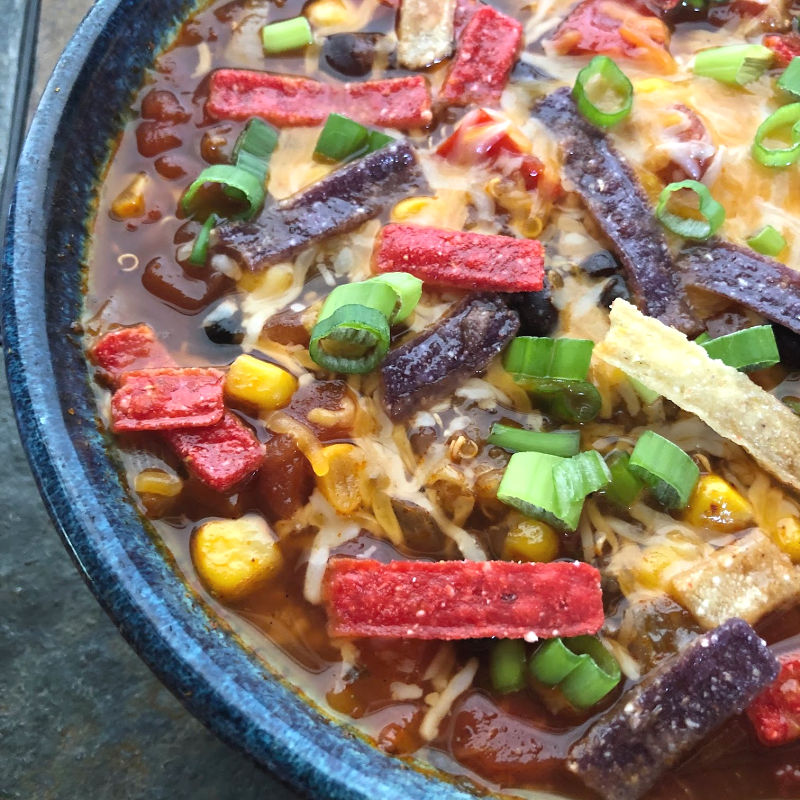 All of the flavor, none of the meat: Vegetarian soup recipes make Meatless Monday the best night of the week. Try one of these on, for starters:
A hearty vegetarian soup can be so filling, just pair yours with crusty bread and/or a green salad for a lovely balanced dinner.
Leftovers Soup Recipes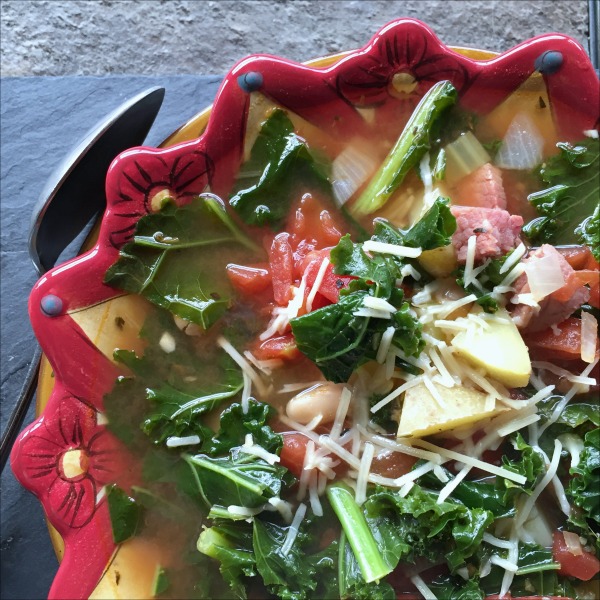 What's better than a delicious dinner? Turning your delicious leftovers into something new, that's what. Leftover ham, turkey, chicken… all of it lends itself to new & creative options. Just for instance:
Look at leftovers as opportunities — there's a soup for everything, and for everything, a soup.
Soup with Sausage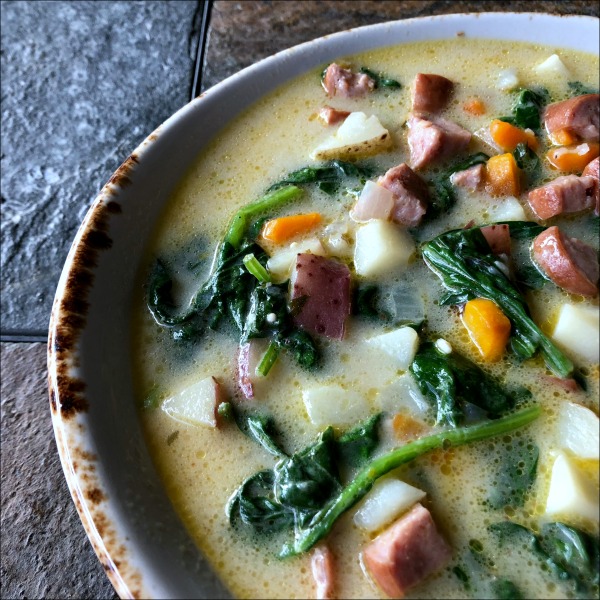 Adding a little smoked sausage or Polska kielbasa gives so much flavor to any soup recipe. Take these three, for example:
If you have a confirmed carnivore in your family, you can also soothe the savage beast by throwing a little chopped smoked sausage into many vegetarian soup recipes (or, brown some up and add it into theirs separately at the end).
More Soup? More Soup!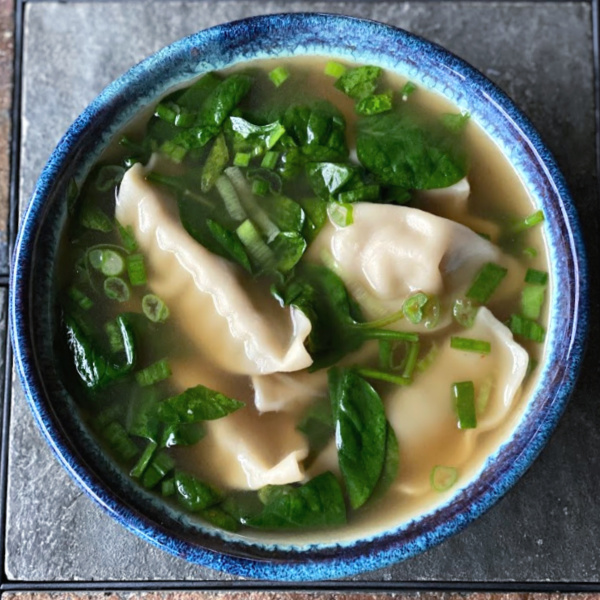 Here are a last few easy soup recipes to give you options.
These three have completely different flavor profiles from one another, but they're all so good, it's hard to choose!
How do I love soup? Let me count the ways…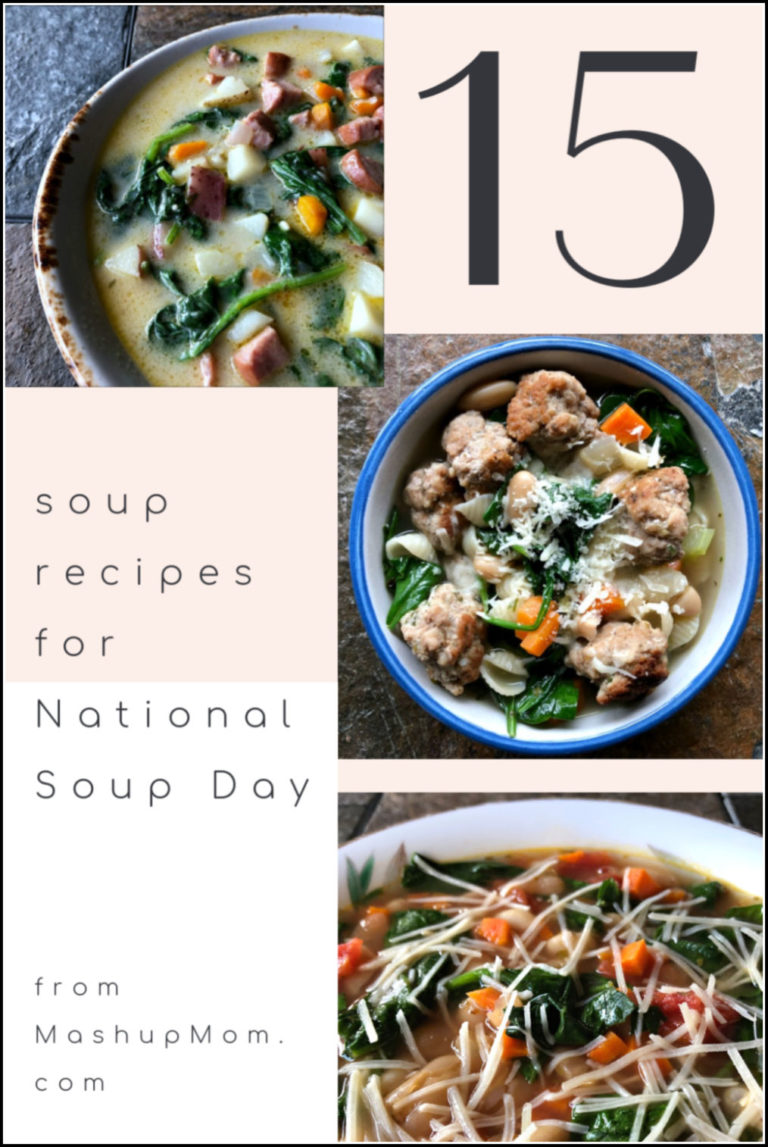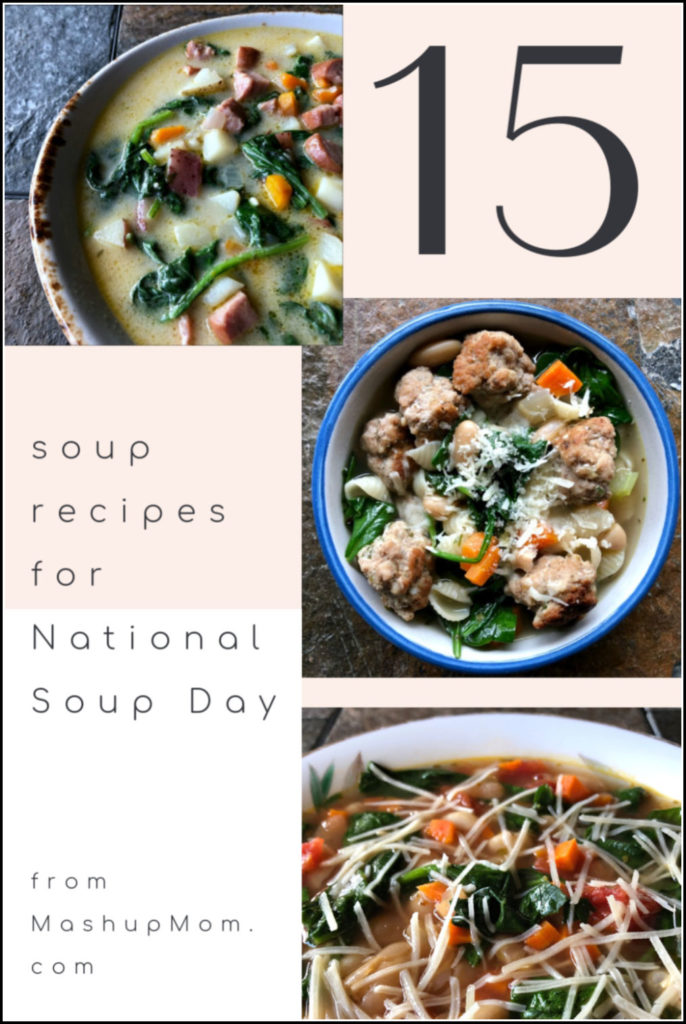 OK, yes: We just counted 15. But that's just the tip of the soupy iceberg, if you'll allow me to continue mixing metaphors with reckless abandon today. What can I say: All these wistful memories of soups gone by are making me hungry. You can't go wrong with soup for dinner, so I hope you enjoy these 15 hearty options as much as I do.