This giveaway is sponsored by Tropical Traditions. Tropical Traditions provided me with a free sample of this product to review, and I was under no obligation to review it if I so chose. Nor was I under any obligation to write a positive review or sponsor a product giveaway in return for the free product.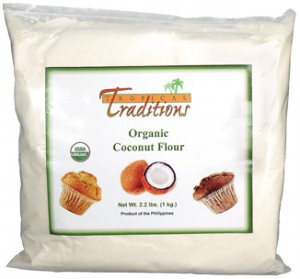 I have a great new giveaway for you guys today, sponsored by Tropical Traditions! You might remember that we recently talked about their Gold Label Virgin Coconut Oil. Well, today we're moving on to another part of the nut and talking Tropical Traditions Organic Coconut Flour.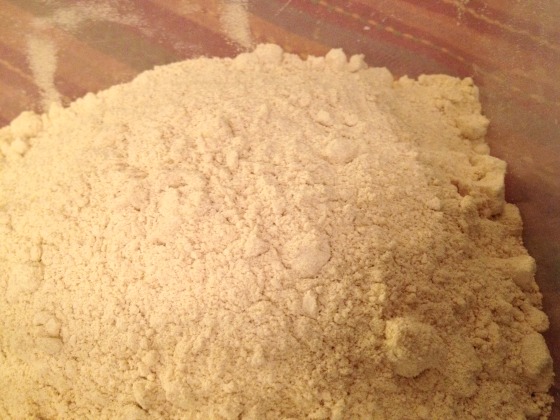 Tropical Traditions sent over a sample of their Organic Coconut Flour for review. I'd never before cooked with coconut flour, and on first glance? This resembles nothing as much as Moon Sand in appearance and texture, lol. But the smell and taste? All coconut, all the time. I will say that I wish this came in a resealable bag — it was messy to open, and then I had to find a storage solution. But that minor quibble aside, what did I make with it right off the bat…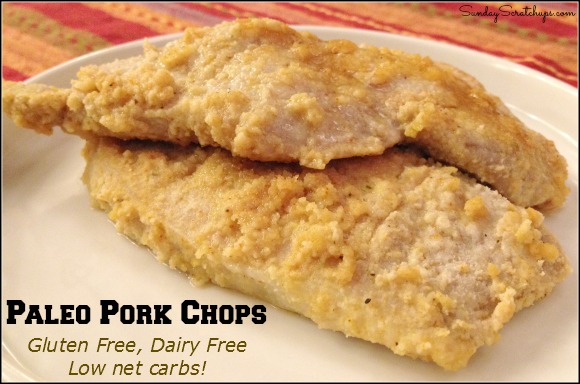 Why, Paleo Pork Chops, of course! And you can read the full step-by-step recipe over on Sunday Scratchups. These were super easy to make, and a huge hit with both Junior High Guy and low carb MashupDad. We're not Paleo here, but I do have one wheat free guy and one low carb guy, and some of the Paleo principles translate well to gluten free diets and low net carbs. Plus, I was curious to see how the earlier Tropical Traditions Gold Label Virgin Coconut Oil worked together with the coconut flour, since it's fun to scratch new things up in different combinations.
The other thing that I do wish is that the nutrition information were in a more usable format. 3.5 oz is not a measure I'm normally going to use in baking or cooking, so I'd prefer to see that in something like tablespoons, which you could more easily convert. But again, that's a minor quibble, and it is definitely low net carbs — especially when I ended up using only 1/4 cup for 11 chops (with some left over in the bottom of the bowl, even).
About Tropical Traditions Organic Coconut Flour
Since I used both — Want to know more about Virgin Coconut Oil?
Check out the following pages for more info!
On to the giveaway
What can you win?
How do you enter?
One entry per comment; each comment is an entry; a maximum of one entry per household. Enter through 11:59 PM Central on 2/26/14. U.S. residents only, please. If you are reading this through email or Facebook, please click on the title of this post (up at the top where it says "Giveaway — Tropical Traditions…") to go back to the blog. Scroll down to the bottom of the post and you will see a box to enter your comment; just comment there to enter. Email and Facebook entries will not be counted. If you are reading the Mashup Mom homepage on the web, look at the bottom of this post where it says "___ comments." Click on that to get the box to enter your own comment.
The fine print
Prizing and information for this giveaway has been provided by Tropical Traditions. I received a product for purposes of this post/review; however, all opinions here are my own. The winner will be randomly selected from all comments received on or around 2/27/14 and will have 48 hours to respond to notification email; Mashup Mom will choose a runner up if no response is received in that time frame.
No purchase necessary. The number of eligible entries receives determines the odds of winning. Duplicate entries will be deleted. Void where prohibited. Please allow 8 weeks for delivery of your prize.
If you order by clicking on any of my links and have never ordered from Tropical Traditions in the past, you will receive a free book on Virgin Coconut Oil, and I will receive a discount coupon for referring you.