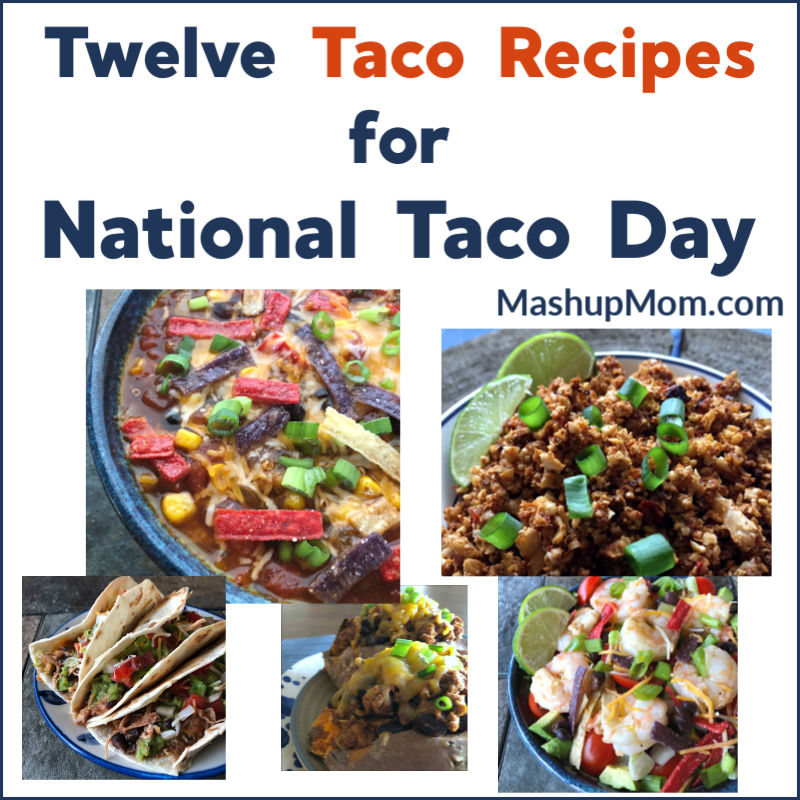 It's National Taco Day! Any excuse to share some of my favorite taco recipes in a little taco recipe roundup, really. Try one of these twelve easy taco recipes for dinner tonight, pick one to experiment with next Taco Tuesday, or find something new for any old evening you're craving something taco-ish. 🙂
Vegetarian Taco Recipes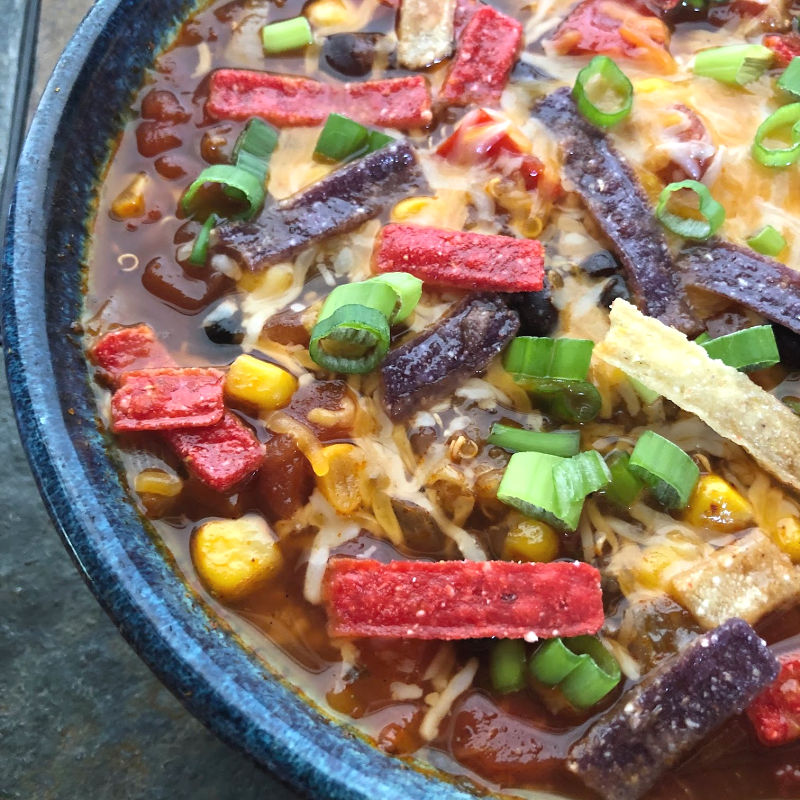 Vegetarian Taco Soup with Quinoa takes advantage of the umami flavor of vegetarian Better Than Bouillon no-beef base, in order to add depth and richness to a meatless favorite.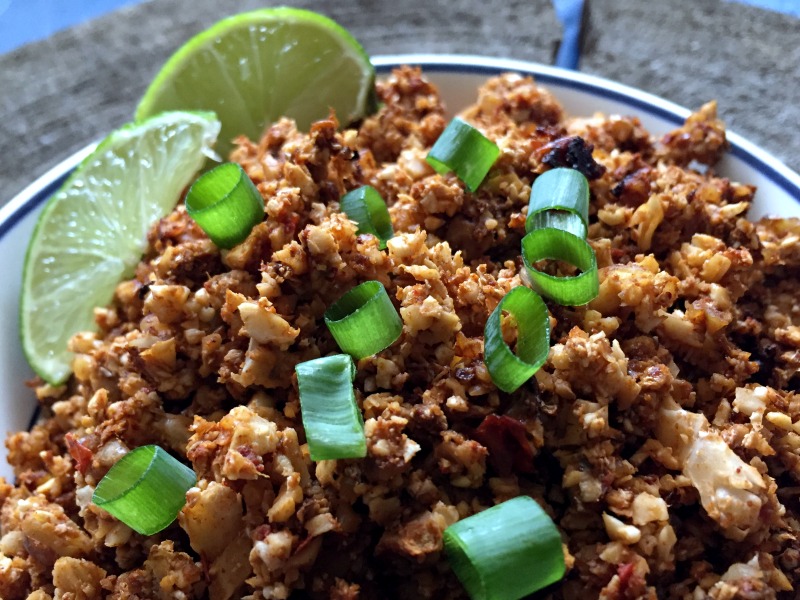 These Chipotle Cauliflower Tacos combine cauliflower, walnuts, mushrooms, and chipotles in adobo for a beautiful and entirely vegetarian approximation of taco meat. Try this hearty & filling meatless alternative, and see what you think!
Black Bean & Potato Tacos also take advantage of the rich, smoky flavor of chipotles in adobo — but this time in a chunky vegetable taco alternative packed with black beans, potatoes, bell pepper, spinach, and avocado.
Tasty Takes on Tacos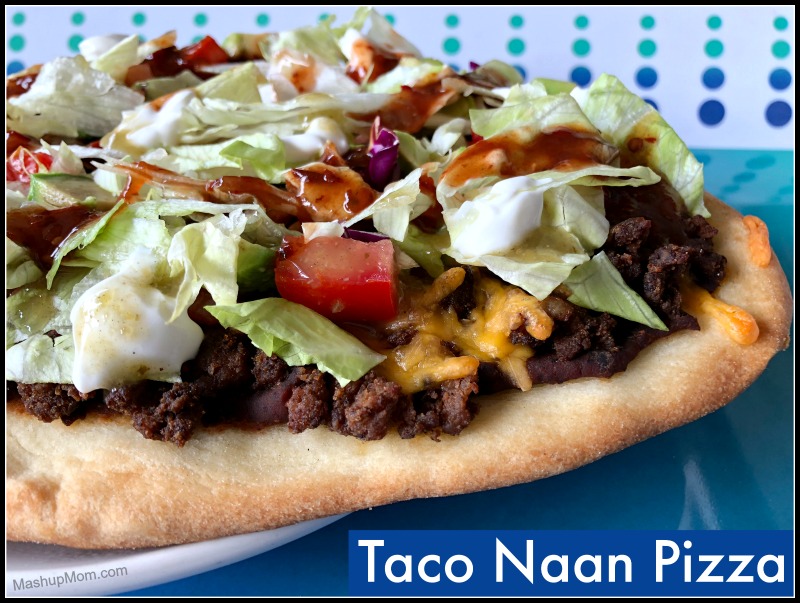 Want to try something different with your regular old taco meat? Instead of enjoying it in a taco shell, throw it onto naan and enjoy a flavorful personal Taco Naan Pizza. Add toppings of choice and customize these for everyone's personal pizza preferences.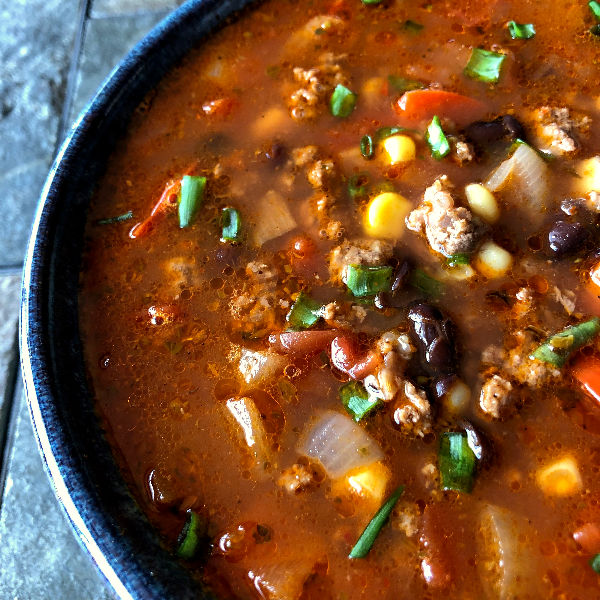 We already talked about its vegetarian cousin, but Easy Chipotle Taco Soup with Ground Beef is also full of rich taco flavor — It's like enjoying a taco in a comfort food bowl, with all the toppings!
Low Carb Tacos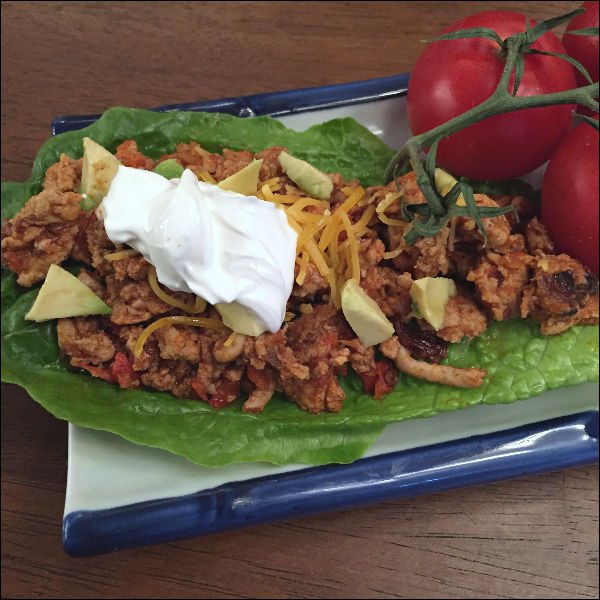 It's actually pretty easy to keep most tacos low carb by making judicious choices in your wraps and toppings, but these Low Carb Chipotle Chicken Tacos are specifically designed to play off of lettuce wraps to good effect. (You can also make these with ground turkey, if you don't have ground chicken on hand.)
Taco Salad, Taco Zucchini, Taco Potatoes — Veggie it up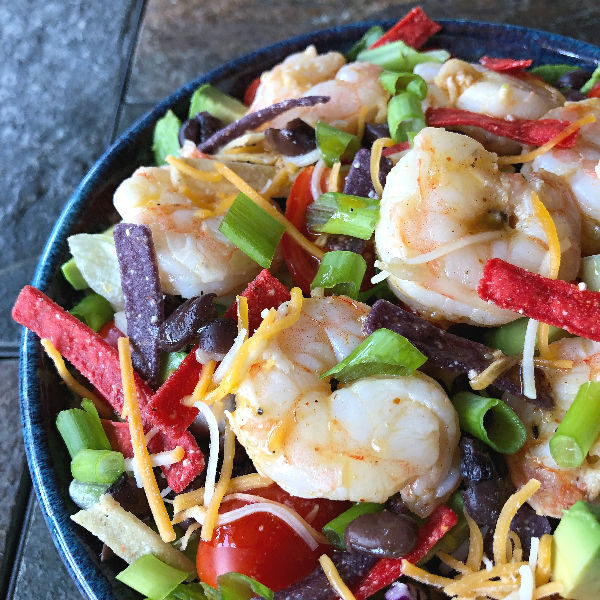 Customize this simple 30 minute Shrimp Taco Salad with your own toppings of choice, and take advantage of the zip from its zesty homemade marinade & dressing.
Remember the solar eclipse a couple of years ago? I had this idea at the time that the sour cream would be like the moon, and the zucchini boats like the rays of the sun… I'm not sure how well all of that actually worked out in practice, but these naturally gluten free Taco Zucchini Boats were darn tasty nonetheless.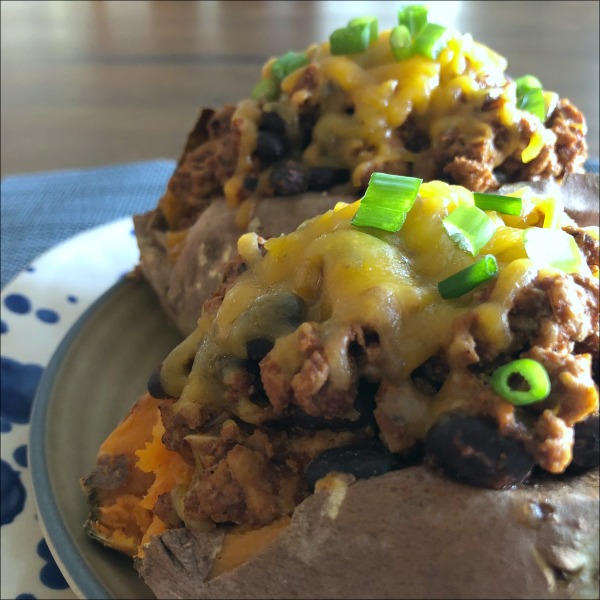 If you don't want to enjoy your tacos in zucchini, how about in a sweet potato? Turkey Taco Stuffed Sweet Potatoes are also naturally gluten free, and a different way to enjoy Taco Tuesday instead of using your more usual tortillas or taco shells.
Take on More Tacos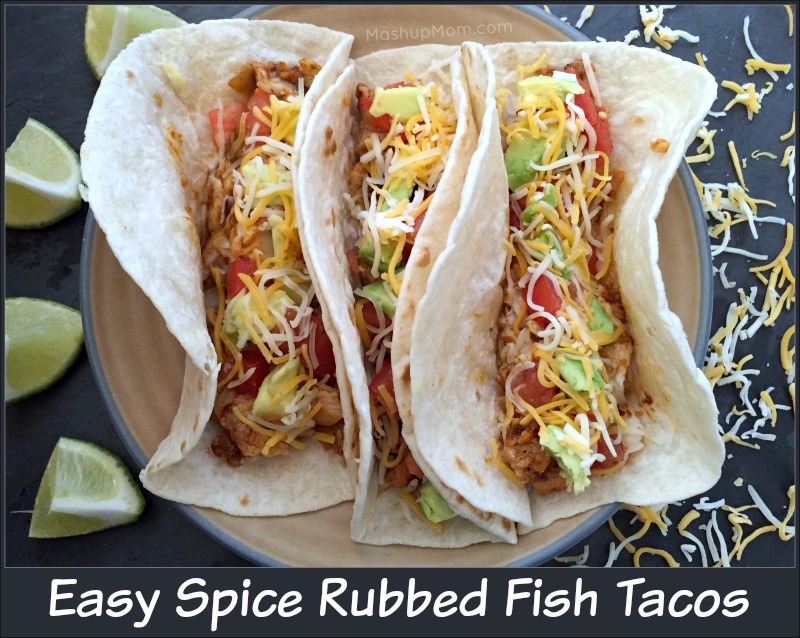 We've done ground beef, ground turkey, shrimp, and vegetables so far — now, how about a batch of Easy Spice Rubbed Fish Tacos? Sure, you could cook up a pack of breaded fillets and throw them into tortillas, but it's even tastier to season up some fresh fish.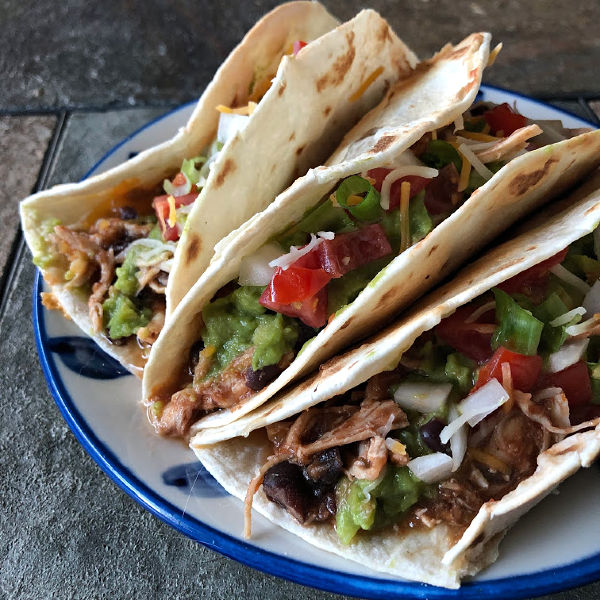 If that all seems too fishy to you, though, try these Slow Cooker Salsa Chicken tacos. Just four ingredients pack so much flavor here, and this easy Crock-Pot chicken tacos recipe is a perennial favorite with both boys in this house.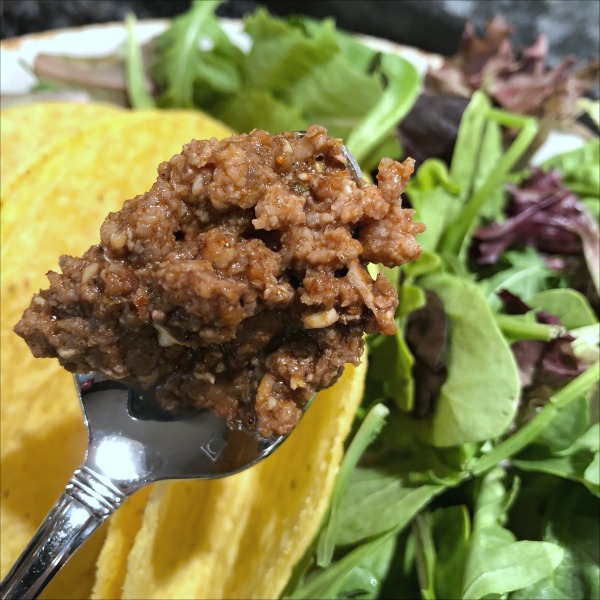 Or you can get a little sly, and cut some of the fat & calories out of traditional ground beef tacos with these Sneaky Ground Beef & Mushroom Tacos. Even my mushroom-hating high school boy enjoyed these!
Why yes, I could easily enjoy tacos every night of the week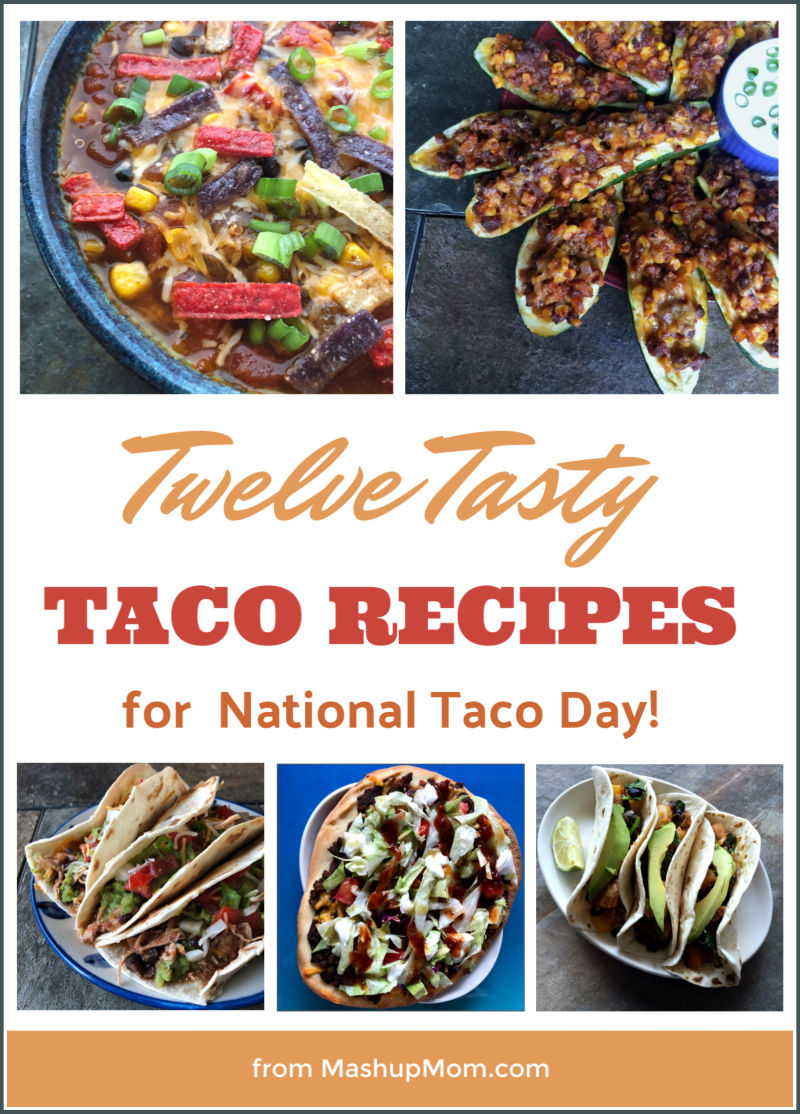 And don't even get me started on taco-adjacent recipes like quesadillas, enchiladas, and fajitas! Hope you found something to inspire you in this taco recipes roundup: What are you having for dinner tonight? 🙂