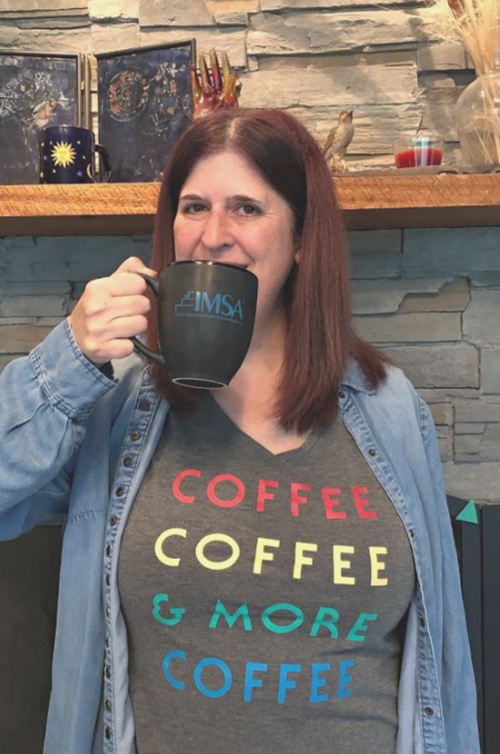 Happy National Coffee Day! I'm hanging out at home right now on this gloomy Sunday, celebrating in my own way with no makeup, cozy socks, comfy leggings, and, of course… lots of COFFEE.
** If you are looking for National Coffee Day 2019 deals, you can find them today on the Today's Deals page, which is updated every morning. Free coffee, cheap coffee, and sales on coffee makers, K-Cups, and more.
I don't see the shirt I'm wearing available any more at Kohl's (I think I got it on clearance a while back…), but there's a similar style available and on sale today!
More coffee coffee coffee?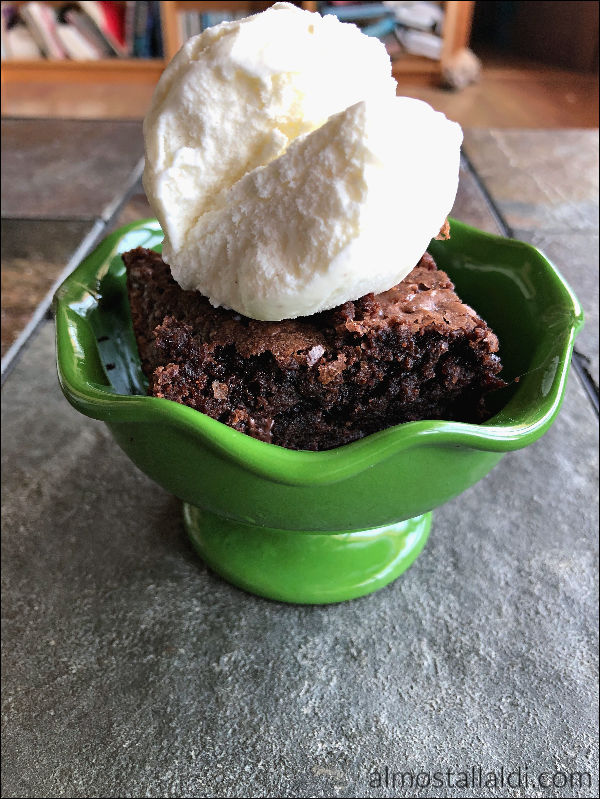 Let's round it up! Starting with, of course, these chile mocha brownies — an easy all-ALDI recipe. You should probably throw a batch of these together today. You know, in honor of the holiday and all. 😉 Then have them with your coffee.
And then there are so many ways to make coffee. If you missed these recent reviews, here's my Keurig Duo Essentials coffee maker review — this thing brews both regular coffee and K-Cups in just one machine — and my ALDI Crofton Cold Brew Coffee Maker review (here's hoping that these roll back into stores again sometime soon!).
Speaking of ALDI, they currently have handy Crofton insulated carafes on sale for just $9.99, as well as Ambiano 12 cup programmable coffee makers for $19.99. (If these are still on the shelves at your store; they both hit ALDI in last week's ads.)
And as if you need another excuse to celebrate National Coffee Day… Pictured here "before-coffee" Bad Kitty Gnocchi would like you to know that drinking four cups of coffee daily? It lowers your risk of death.
You can't argue with science. So, happy National Coffee Day to all, and to all, a good night. Hopefully a good night. Get that coffee consumption in before 3PM!