Disclosure: This post may contain affiliate links, meaning that I may earn a commission if you click through and make a purchase.


Welcome, Facebook Deals Group folks (and everyone else!). I'm now keeping a daily deals page here to help organize everything and to help keep myself out of Facebook jail, which is hitting a lot of group owners and bloggers lately.
Please bookmark and come back daily to see what's new; I'll also post this link as an announcement in the group so you can find it super easily.
Please do continue to share any deals you find over in the Hot Deals Facebook group, where I'll also be posting and sharing additional deals. Thanks!
Technology and electronics deals for Tuesday 11/12/19
Today's Black Friday doorbuster at Best Buy is a 15.6″ Dell Inspiron touch screen laptop with i5 processor and 256GB SSD for $349.99 shipped.
Upgrade to an Echo Show 8 — it's on sale 23% off on pre-order, and you can save more with a trade-in of your old device.
The Samsung Galaxy Tab A 32GB wifi tablet is on sale, AND you get a free $50 gift card with purchase.
Costco members can score a 14″ HP Laptop for $279.99 through 11/21 after $120 manufacturer savings.
On Best Buy's daily deals today 11/12, save on everything from a Sonos bookshelf speaker + amp bundle, to 64 GB SanDisk memory cards for $14.99 each, to a Bella electric food slicer for $29.99, to a Sylvania DVD player for just $19.99 — and more. Note: Best Buy is offering free shipping on all orders, no minimum, through 12/25.
Amazon deals for Monday 11/12/19
As always, Amazon prices can change at any time. As an Amazon associate, I earn from qualifying purchases.
Amazon Subscribe & Save deals for Tuesday 11/12/19
As always, Amazon prices can change at any time. As an Amazon associate, I earn from qualifying purchases.
Ongoing Amazon deals for the holidays
As always, Amazon prices can change at any time. As an Amazon associate, I earn from qualifying purchases.
Clothing and shoe deals for Tuesday 11/12/19
Shop the $19.98 boot sale at Shoe Carnival — no code needed. Free shipping at $75, or free in store pickup.
Get TWO blanket scarves for $20 shipped at Cents of Style today. I love mine! Just use code BABYITSCOLD for this deal.
Shoes.com is offering 25% off with code 25FALL at checkout (exclusions apply), plus free shipping, no minimum.
Toy deals for Tuesday 11/12/19
Deals for Tuesday 11/12/19
Freebies for Tuesday 11/12/19

Grocery and drugstore deals for Tuesday 11/12/19
At CVS, get $10 ECB when you spend $50 on Dunkin' Donuts, spa & wellness, Domino's, or Game Stop gift cards this week.
At Walgreens:

Get an 11×14 poster print for $1.99 with code POSTER11 through 11/12. Choose free in store pickup to avoid shipping charges. These codes often work online only, not in the app.
Clip a $5/3 digital coupon on Crest paste. Buy three for $2.99 each = $8.97. Pay $3.97 after digital coupon. Get $4 RR for a net cost of free.
Get a free $10 Walgreens gift card when you buy two select gift cards — Kohl's, Gap, The Children's Place, spa & wellness, Brinker, Chili's, Domino's.

At Meijer:

On their four-day sale starting Weds. 11/13, 1850 12 oz coffee will be on sale BOGO at $6.99. Use the $1.25/1 printable coupon here.
On their ongoing buy five save $5 instantly sale, Kettle Chips are $1.79 after instant savings. Use the new $1.00/1 Kettle Chips printable coupon here to get them for just $.79! Another good one to mix/match this with is Betty Crocker fruity snacks, at $.99 after instant savings when you buy five mix/match items. Use the $1.00/2 coupon in the 11/10 SS or $.50/2 printable here.

Jewel starting Wednesday 11/13/19: Jennie-O frozen whole turkeys $.39/lb w/$25 minimum purchase, plus matched to the lowest advertised turkey price offered by any competitor through 11/28, limit one per transaction. Butterball, $.99/lb. More Jewel starting 11/13:

Land O' Lakes 16 oz butter sticks, 2/$5 limit 2.
Tropicana 52 oz OJ (did this get even smaller?), 2/$5 limit 4.
Save 20% off six+ bottles 750ml wine, exclusions apply.
Buy five save $5 sale, mix/match. Prices shown after instant savings. A few highlights:

Barilla baking pasta, $1.49
4 lb Signature Select sugar, $.99
4 ct cinnamon rolls, $.99
Various Progresso soup, $.99
10 ct chocolate chewy cookies, $1.49
Ocean Spray cranberry sauce, $.99
Libby's canned pumpkin, $1.49 (although ALDI's brand is $.79…)
Twin pack Philadelphia cream cheese, $3.49
5 lb Gold Medal flour, $1.79
Betty Crocker frosting, cake, or brownie mix, $.88
Betty Crocker cookie or fancy brownie mix, $1.49. See if you have $1.00 back on two cookie mix on Ibotta.

Produce: Sweet potatoes or acorn, butternut, spaghetti squash, $.48/lb. Pint blueberries, $2.00. Cucumbers or green onions, $.50. Ocean Spray cranberries, $2.00.
Lay's chips or kettle chips, $1.88.
French bread, $.99.
Frigo 32 oz ricotta or 16 oz mozzarella round, $3.99. 32 oz Lucerne chunk or shred cheese, $5.99.
24 pack Ice Mountain, BOGO at $5.49. Buy two get a free sparkling 8 pack.
Starbucks 10 ct K-Cups or 10-12 oz bags, $5.99. Look for a couple $1.75 off coupons on JFU.
Smirnoff, Captain Morgan, Baileys — save $35 with mail in rebate wyb 5. Makes 750 ml Smirnoff net $3.99 after rebate wyb five.
McCormick spices are 25% off, grinders are 2 for $4.00.
Signature Select cranberry sauce, $1.00. Signature Select canned pumpkin, $1.50.
Progresso bread crumbs, $1.50.
8 oz Diamond chopped walnuts, $6.99 BOGO.
Signature Select lasagna noodles, $.99.
7-Up, Dr. Pepper, Canada Dry, Squirt 2 liters, $.99 wyb multiples of four.
Click or Clip coupons include Lysol all purpose cleaner for $1.99 after coupon.
Save $5 when you buy three American Greetings cards $2.99+ through 12/24.
Buy three get a $10 reward select Febreze, Glade, Air Wick, Enviroscent through 11/28. Details here.
3 day sale Fri-Sun 11/15-11/17 only includes: 10 lbs potatoes, $1.49. 1 lb strawberries, $1.88. Value pack 85% ground beef, $2.99/lb. Bob Evans breakfast sausage $1.99 limit 8. Leinenkugel's or Blue Moon 12 pack or Miller High Life 30 pack, $9.99 limit 3.

Starting 11/10, CVS has Sure or Brut deodorant for $2.00 with $2.00 ECB back — easy net free!
At Jewel, clip $10 off $100 Mastercard on Just for U. (Other areas of the country check your Safeway, Albertsons, etc. JFU for the same offer).
Restaurant deals for Tuesday 11/12/19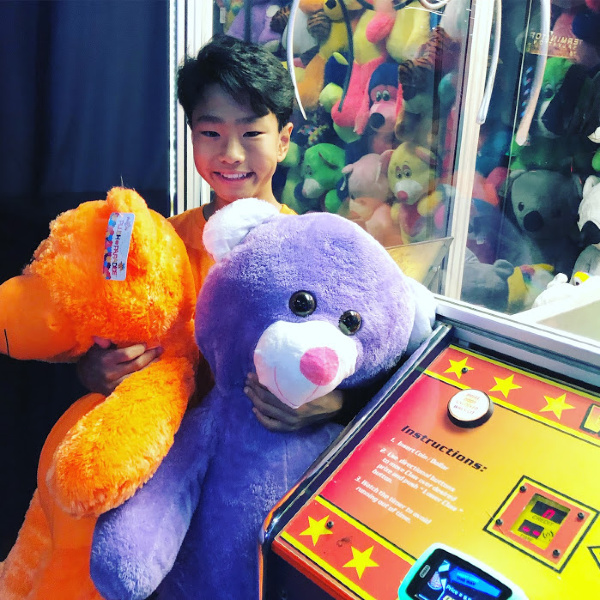 Check the ongoing holiday gift card bonus deals thread in the Facebook Hot Deals group.
How many wings can you eat? At Dave & Busters on Sun, Mon, and Thurs get unlimited wings + blue swipe game play for $19.99.
Applebee's has $.25 boneless wings at participating locations.
Other deals resources
Here are a few other resources that might be helpful: