It's your easy weekly ALDI meal plan for the week of 9/23/18: Pick up everything on the shopping list below, then start cooking on Sunday.
*** Subscribe to the weekly ALDI meal plans here ***
An Imperfect Produce Review — and a HALF OFF Coupon Code For You!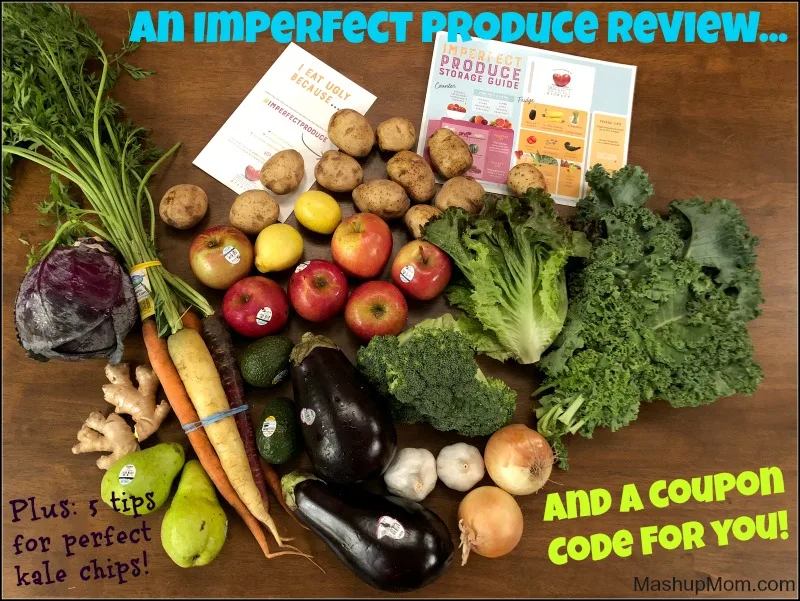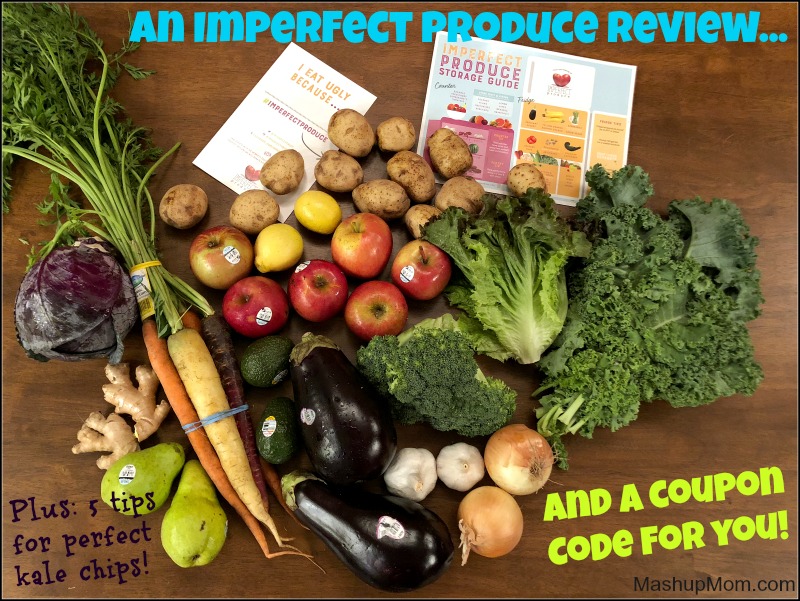 Guys! See if Imperfect Produce is available in your area yet (and if not, you can sign up to be notified on their site when it is…). On the "almost" all ALDI front, check out my Imperfect Produce review, and get 50% off your first box with code mashup. Pretty cool, and a nice way to supplement your ALDI shopping and/or pick up some different seasonal produce that ALDI doesn't carry.
But now, let's get back to this week's ALDI meal plan…
Let's get ready to make six complete dinners for a family of four, just $60.00 out the door! Hope you find the free ALDI meal plans useful, and you can just scroll down under the grocery list to find the easy printable ALDI meal plan and shopping list for this week. (This is in Word format, but you should be able to open in Wordpad or Google Docs if you don't have Word.)
ALDI meal planning week of 9/23/18 – 9/29/18
I'm assuming that you already have pantry basics like cooking oil, common condiments, and spices. 🙂 *** Read through the recipes before you shop, to make sure you have the necessary pantry staples on hand.
Six Easy Dinners from ALDI for $60.00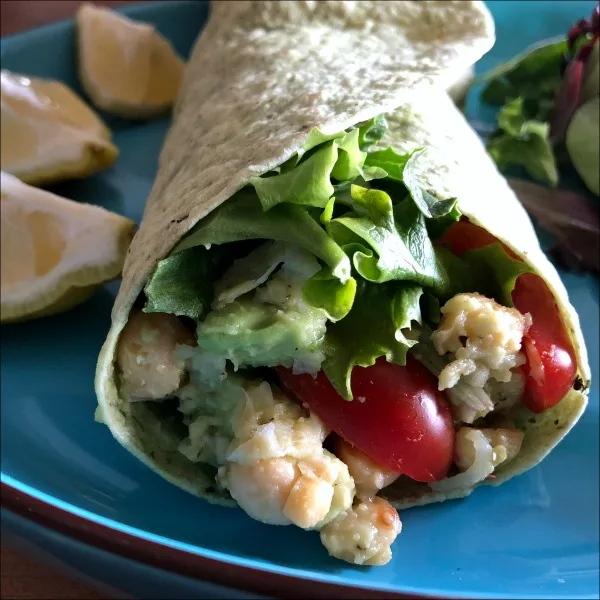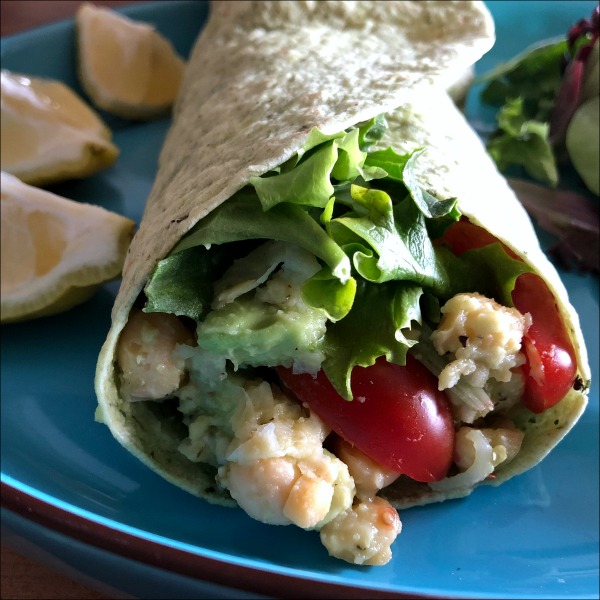 ALDI meal plan — Start cooking 9/23/18
Note: Since we're kind of in between fall and summer here, at least in my neck of the woods (well… prairie), you'll find a mix of fall and summer recipes here. You can always move them around a little, so that the heartier recipes sit on the relatively cooler days by you. 🙂
Sunday: Apples & honey baked BBQ ribs. Serve with a side spring mix salad topped with dried cranberries & sunflower kernels & an easy Greek vinaigrette, using just the dressing directions from this recipe.
Monday: Vegetarian lemon chickpea wraps, carrot sticks, and slice up two apples.
Tuesday: Comforting kielbasa potato soup, baguette.
Wednesday: Simple summer salad with chicken and blueberries (substitute sunflower kernels for pepitas, shredded cheddar for feta, and use just one avocado), along with cups of leftover potato soup, + sliced cantaloupe.
Thursday: Ground beef stroganoff, served over baked potatoes rather than egg noodles, plus the other half of both the blueberries & grape tomatoes
Friday: Sweet & savory stuffed acorn squash dinner. Serve with a side salad made with the rest of your spring mix, topped with chopped carrots, sunflower kernels, and green onions.
Saturday: Leftovers, family pizza night (ALDI sells a nice big take-and-bake pizza), eat out, or date night.
ALDI shopping list — Shop through 9/22/18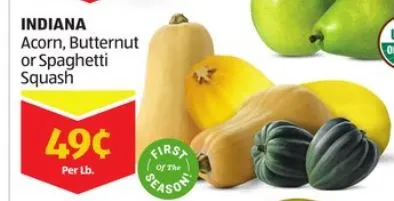 Dairy & refrigerated
Friendly Farms sour cream, $1.49
12 oz Happy Farms shredded sharp cheddar, $1.99
Grocery
Southern Grove sunflower kernels, $1.59
Southern Grove dried cranberries, $1.29
L'Oven Fresh spinach wraps, $2.29
Specially Selected French baguette, $1.69
Bottle Burman's BBQ sauce, $.99
32 oz Chef's Cupboard chicken broth, $1.29
Can Chef's Cupboard beef broth, $.49
2 cans Dakota's Pride chickpeas (garbanzo beans), $1.38
Stonemill minced garlic in water, $1.79
Meat
14 oz Parkview Polska kielbasa, $2.29
3 lbs St. Louis pork spare ribs, $5.97
1 lb boneless skinless chicken breast, $2.29
2 lbs 80/20 ground beef, $5.58
Produce
2 lbs lemons, $3.19
3 lb Gala apples, $2.89
Cantaloupe, $1.49
16 oz SimplyNature organic spring mix, $3.99
8 oz bag spinach, $1.19
2 lbs carrots, $.99
8 oz sliced white mushrooms, $.99
Bunch green onions, $.89
Pint blueberries, $2.49
3 lbs yellow onions, $1.99
5 lb baking potatoes, $2.49
2 medium acorn squash, $1.50
Pint grape tomatoes, $1.99
2 avocados, $2.18
---
That comes to $60.67.
Or, maybe less… 🙂 These meals will likely run you even less if you supplement this week's ALDI purchases with clearance meat you already have in your freezer, pantry staples you picked up on sale, produce you already have on hand, and/or sale produce from your local produce market. Let me know if you give it a try!
Printable ALDI meal plan and grocery list
*** Download this week's printable ALDI shopping list and meal plan in Word format so that you can edit and add in your own meal ideas, remove items you already have on hand, change regional pricing to match your own store, etc. *** The day(s) next to each item show which meals use each ingredient, so that you can easily see what to delete from the shopping list if you're skipping a night.
---
Things to know about the ALDI meal plans
A couple of notes
I try not to repeat main dish recipes more often than once a month, but you will see favorite easy recipes come up again in these weekly ALDI meal plans as the same meats and produce items come up again on sale. Part of the fun of meal planning lies in mixing old stand-bys with something new each week.
If one or more of these recipes isn't to your taste, or if you have other ingredients to use, you can adapt the recipes in this ALDI meal plan to your family's preferences — or just use the ideas here to supplement your own meal planning. See: Pantry staples to stock up on and how to modify a meal plan for your family.
** Ad markets and dates
This week's ALDI meal plan reflects prices from the current week's ad (running 9/16-9/22 in Sunday ad markets, and 9/19-9/25 in Wednesday ad markets). Non-advertised prices were collected on 9/19/18 at my local store in the Chicago suburbs, but non-advertised prices and produce deals *may vary* by location & region. In either ad market, shop any time through Saturday and start cooking on Sunday 9/23/18.
Stay in the ALDI meal planning loop
Subscribe above to receive email messages about new ALDI meal plans — no spam, and I'll never sell your info; just get email notifications about new plans!
Happy ALDI shopping and cooking this week, everyone!
Useful resources for meal planning + ALDI shopping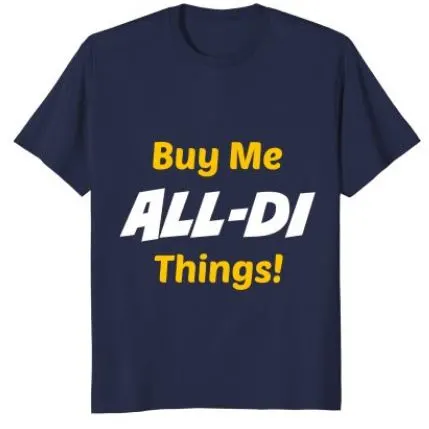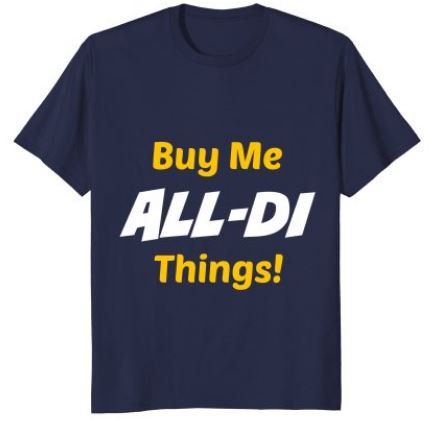 Let's close things out today with just a few resources to help you out with your meal planning and ALDI shopping:
You can always access your current regional ALDI ad here.