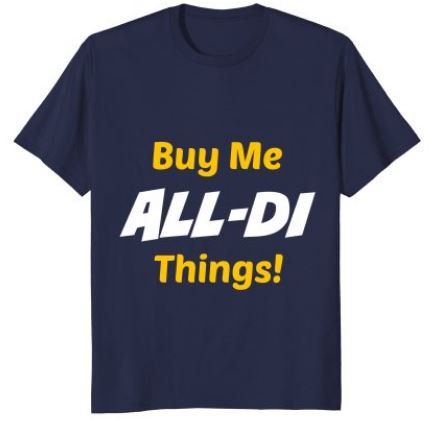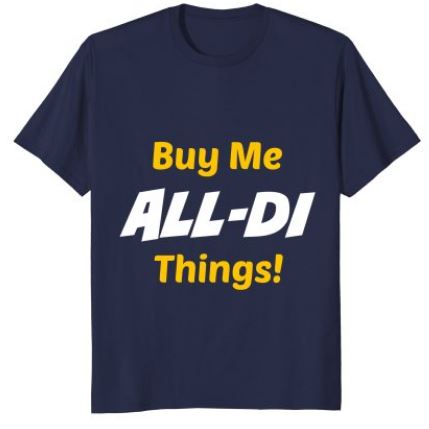 Calling all of my fellow ALDI-lovers! How fun are these new ALDI t-shirts I have available for you guys? I just launched a new storefront on Amazon to help show our mutual appreciation for America's favorite discount grocery store. 🙂
Buy me ALL-DI Things! (men's, women's, and children's sizes, in five different colors). Whether it's the center aisle or the specialty cheeses that get you…
Show your ALDI love with one of these fun new tees!
But wait, there's more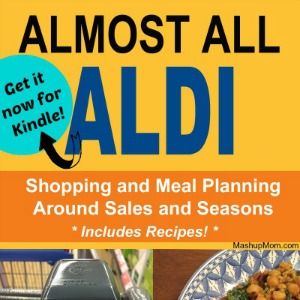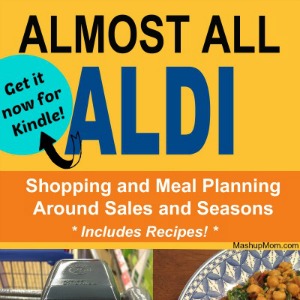 Not enough ALDI for you? Well, while you're over there, don't forget to take a look at the Almost All ALDI eBook — and did you know that you can read Kindle books on just about any device? Just click on the book cover on Amazon to "look inside" and browse some sample content.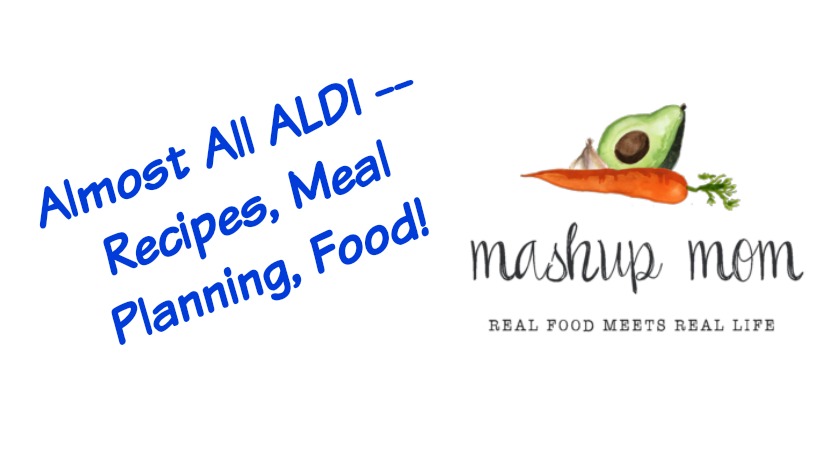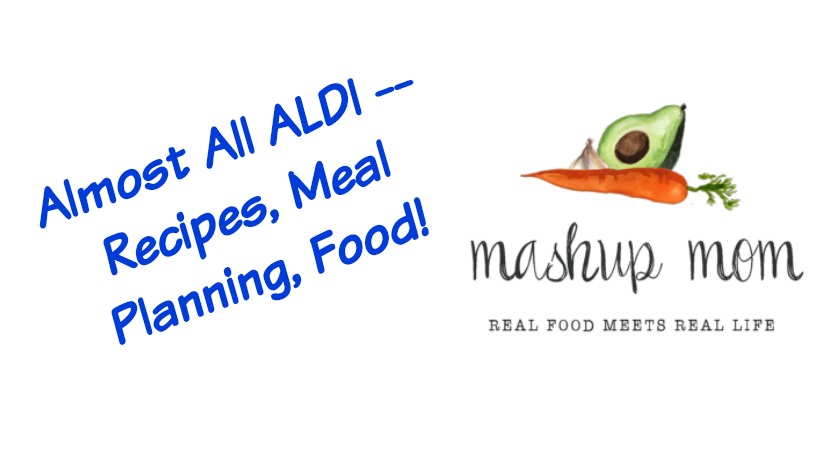 And be sure to come and join us in the Almost All ALDI Facebook group, where we're chatting about all the great things to make with all of our ALDI finds!
Enjoy ALL-DI new t-shirts…
… and I'll update you guys when new ones are added to my Amazon store front!
Disclaimer: Mashup Mom LLC is not affiliated with ALDI.