Looking for a 2022 Planner? ALDI doesn't appear to have them out yet this year, so here are some great sale alternatives.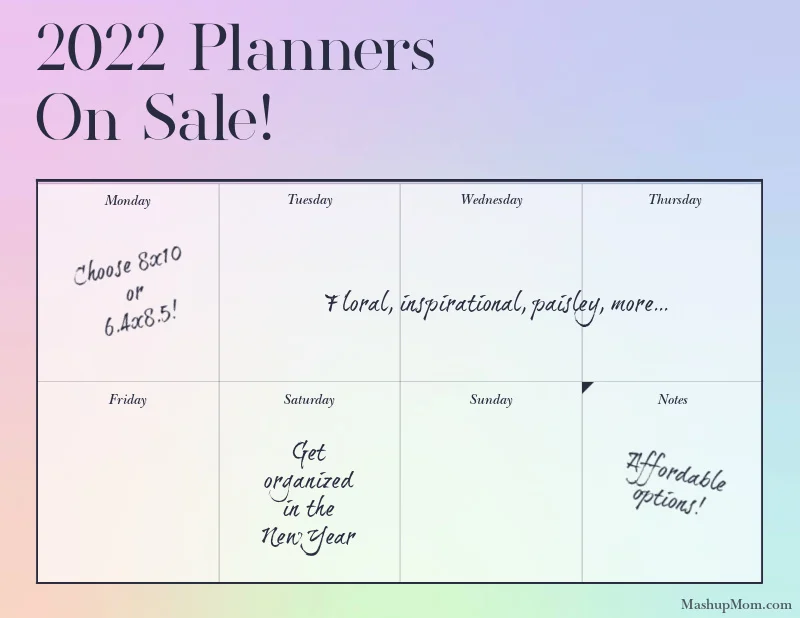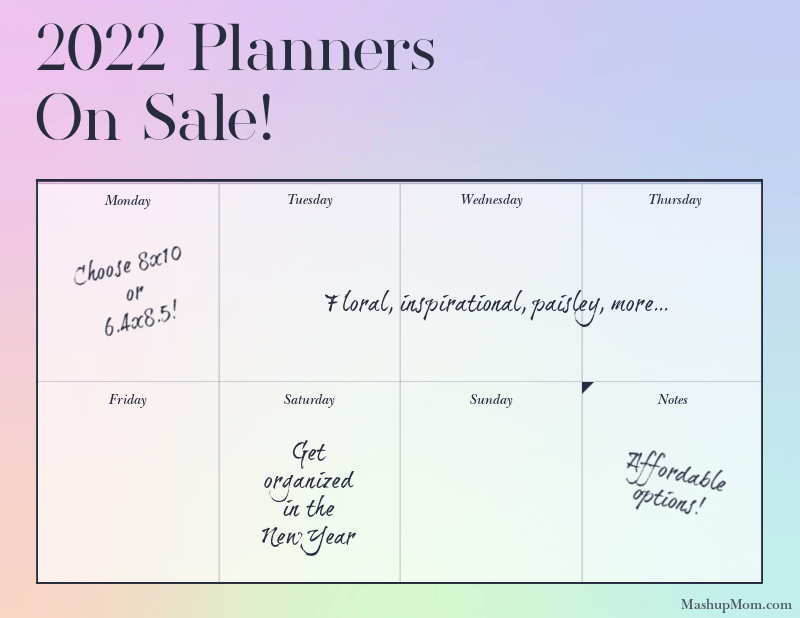 ALDI often stocks really nice planners during the month of December, but have none out yet this year (or in their upcoming ads). I even popped into my store this morning to see if they had any unadvertised planners floating around, but alas, no.
*** Update: Specialty planners FINALLY showed up at ALDI in the middle of February 2022!
2022 Planners on Sale
So, I found that Amazon has some great 2022 planner alternatives ON SALE right now, and they are listed at around the usual ALDI prices. Here are just a few of the highly rated sale options I see today.
Larger 2022 planners
Choose one of these 8×10 (or larger) planners:
Smaller 2022 planners
Or, pick a smaller more portable planner:
Let's get organized in 2022!
Hopefully one of these options will work for you if you usually pick up one of the ALDI planners — Or, you can browse additional 2022 Planner options here.
As always, Amazon pricing can change at any time. These planners are on sale as of December 22, 2021.