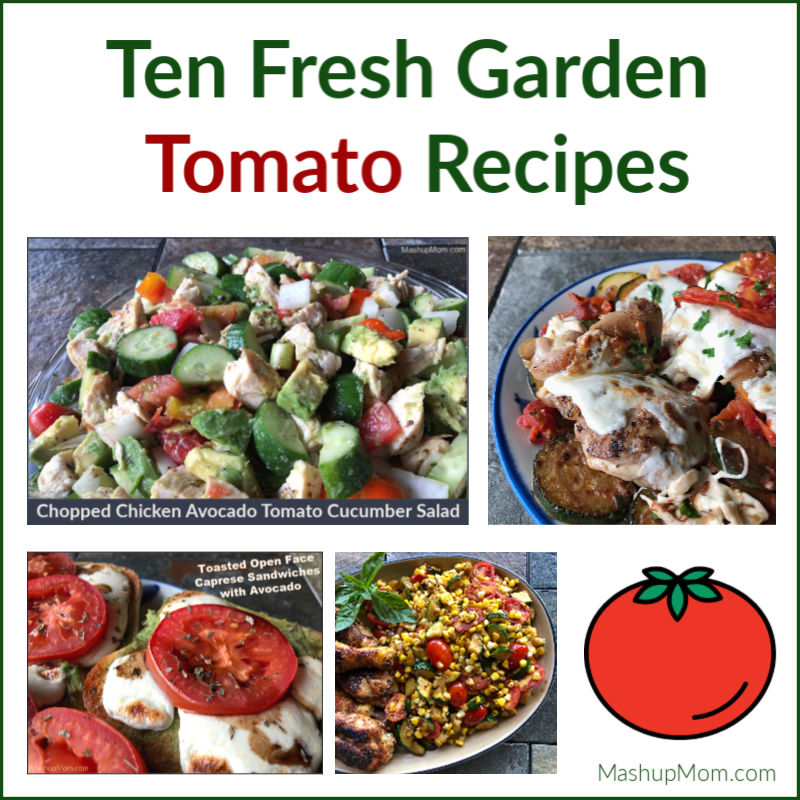 I have garden tomatoes coming out my ears right about now (talk about problems to have, right?!) — so figured some of you might be in the same boat. Tomatoes, peppers, and a couple of fresh herbs are about the only things I manage to grow with any consistency, but I'll take it.
Beyond just eating fresh cherry tomatoes sun-warmed right off the vine (so good), or oven fire roasting Roma tomatoes for freezing (so good in chili & more all winter long) or enjoying a small plate with tomatoes, mozzarella, and fresh bread… here are ten dinner recipe ideas incorporating fresh tomatoes.
Ten fresh garden tomato recipes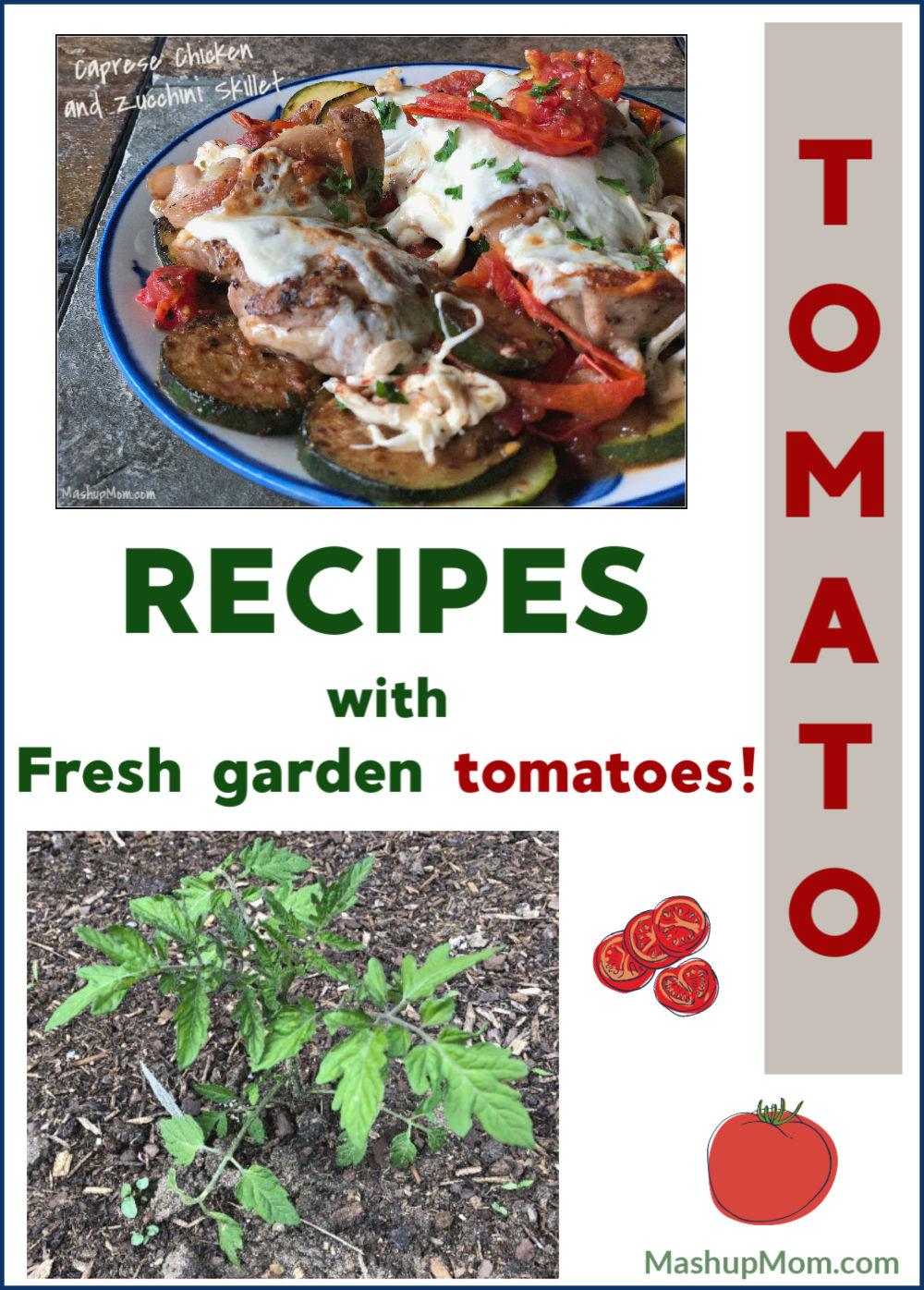 Tomatoes: It's what's for dinner! I wish I hadn't lost the tag for one of my plants that's new to me this year — it's abundantly producing these little tomatoes that are the same shape as (but about twice the size of grape tomatoes), much smaller than Roma tomatoes, and oh so delicious. (I think this may be a "Juliet" tomato plant I picked up for $2.89 at ALDI in May — does that sound familiar to anyone?)
In the interests of fairness and variety, you'll find five low carb tomato recipes and five carbalicious tomato recipes in today's garden tomato recipe roundup: Something for everyone!
Low carb recipes using garden tomatoes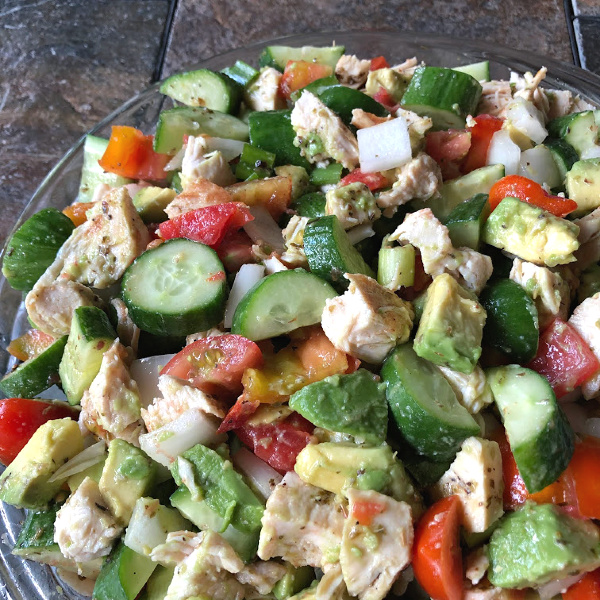 Keto? Atkins? Just cutting back on carbs in general? Incorporate a few garden tomatoes into your recipes for a seasonal pop of color and flavor, without busting your carb counts for the day. Start with something like this chopped chicken avocado tomato cucumber salad, which is a filling, veggie-packed, low carb, & gluten free option for a hot summer evening.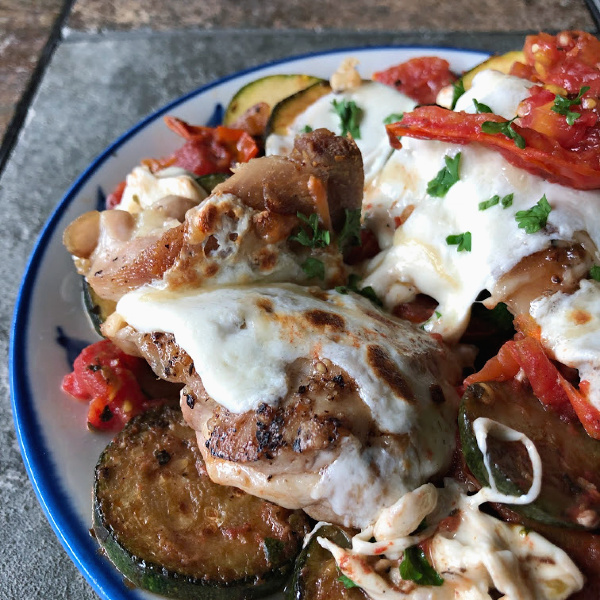 Here's another one for the low carb & gluten free contingent: This keto friendly Caprese chicken and zucchini skillet incorporates both fresh garden tomatoes and garden zucchini in a simple & delicious twofer! So much flavor going on in this protein-and-veggie-packed seasonal recipe.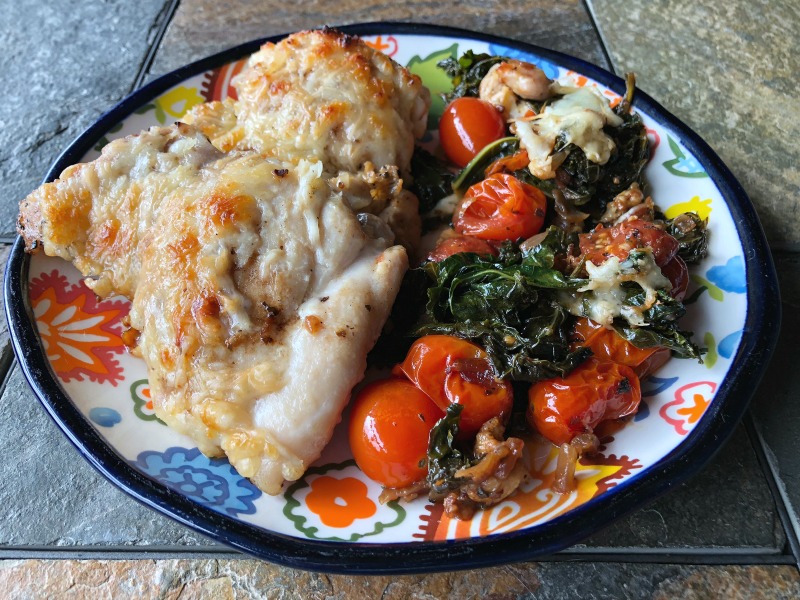 There's always room for more Caprese, though. If you're not feeling the zucchini today, switch gears over to this low carb Caprese chicken + kale skillet recipe. Fresh kale, grape tomatoes, mozzarella, balsamic, and chicken — how could you go wrong, really?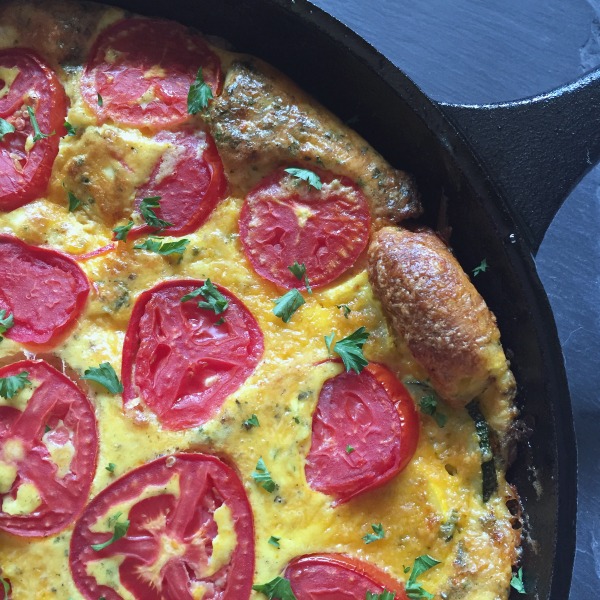 Although… sometimes you still do have more of that garden zucchini to use up as well as your garden tomatoes. Try it in a summer squash + tomato frittata, maybe? Low carb, gluten free, and as excellent for Sunday brunch as it is for Meatless Monday.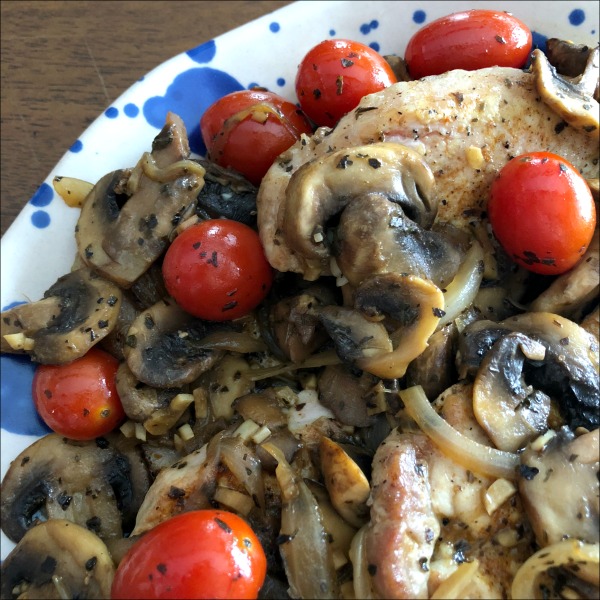 This one, I originally made in winter — but it would be even better in summer with fresh grape or cherry tomatoes out of your garden! A simple 20 minute weeknight dinner recipe, skillet pork chops with mushrooms & tomatoes is naturally low carb & gluten free.
Carbalicious garden tomato recipes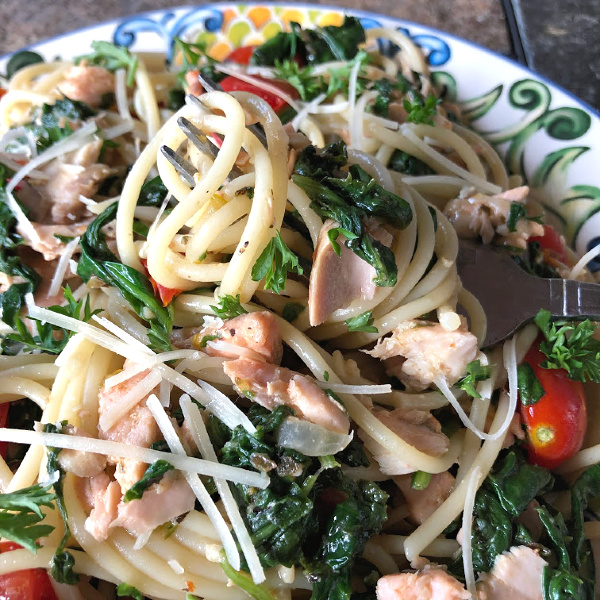 Let's move on over to fresh tomato recipes for the carb-eating contingent now! Pasta Florentine with salmon, for instance, is an easy and delicious twist on your usual spaghetti night. I used fresh little garden tomatoes in mine; grape tomatoes would also be fantastic.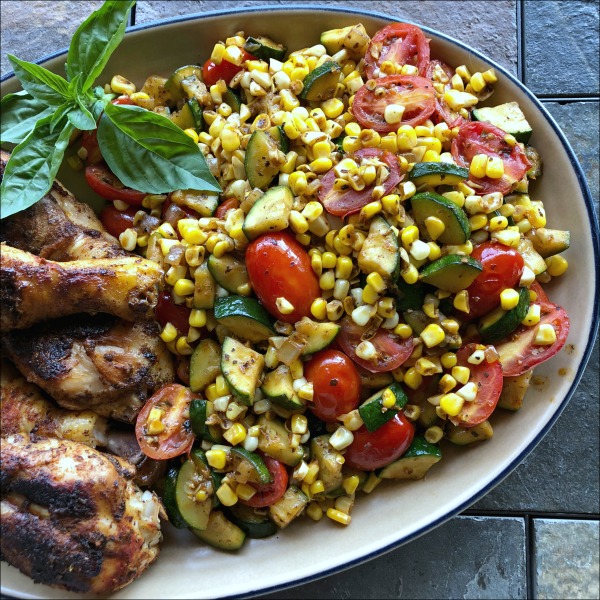 Let's use all of the fresh summer veggies in this next one: Skillet chicken drumsticks with corn, zucchini, and tomatoes is such a flavorful all-in-one recipe. You get an amazing vegetable medley side to serve with your smoky pan-cooked chicken drumsticks, but you only dirty one pan here!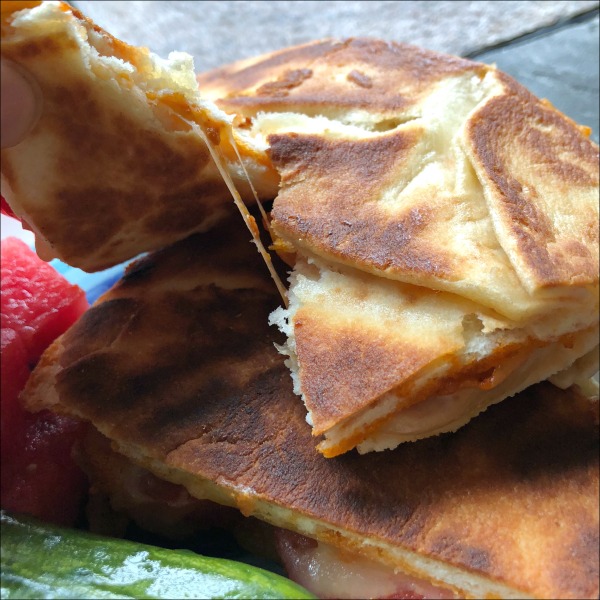 Take your basic grilled cheese up a notch (or five) with this easy five ingredient grilled cheese tomato naan with sun dried tomato pesto. Fresh tomatoes are always a fantastic addition to any grilled cheese, but using naan as the bread? That just elevates the entire genre.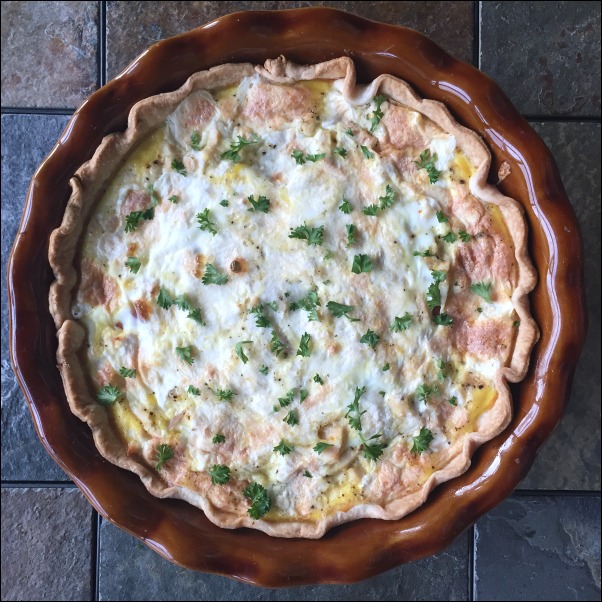 Carbs + Caprese = Caprese quiche with chicken and spinach! Because variety is the spice of quiche, and this is a farewell to summer chorus all packed into a single pie plate.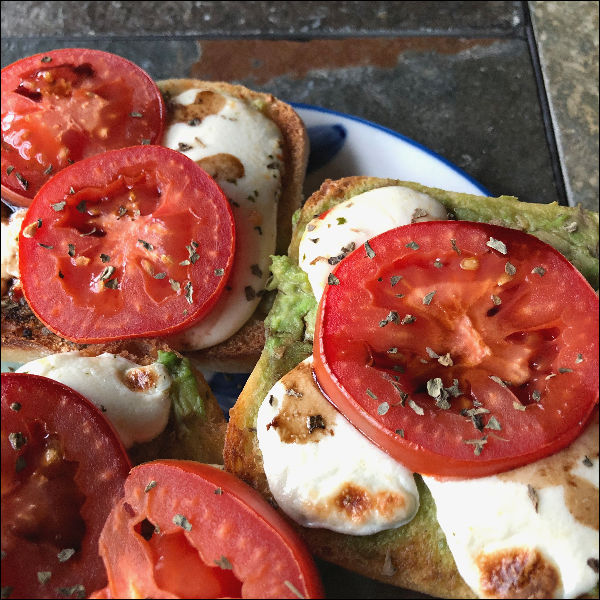 Caprese is also for sandwiches! If you have larger garden tomatoes to use up, why not make Meatless Monday magnificent with a batch of these toasted open face Caprese sandwiches with avocado? Just 30 minutes stands between you and a plate full of vegetarian comfort food.
All tomatoes, all the time
What are your own favorite recipes using fresh garden tomatoes? (And if you're looking for more, check this out: See also: Ten fresh garden tomato recipes from a couple of years ago.)