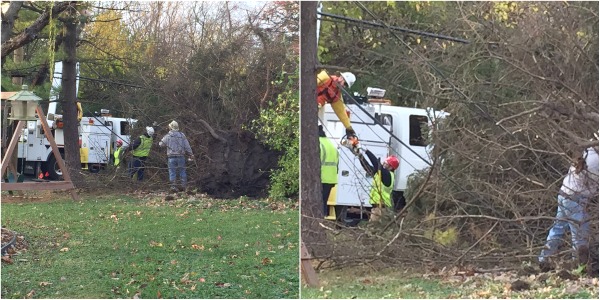 ComEd is now in the process of getting the downed tree off the power line, so they killed power to our neighborhood again. I'm coming to you from exciting battery backup at the moment, but may disappear for a while again soon…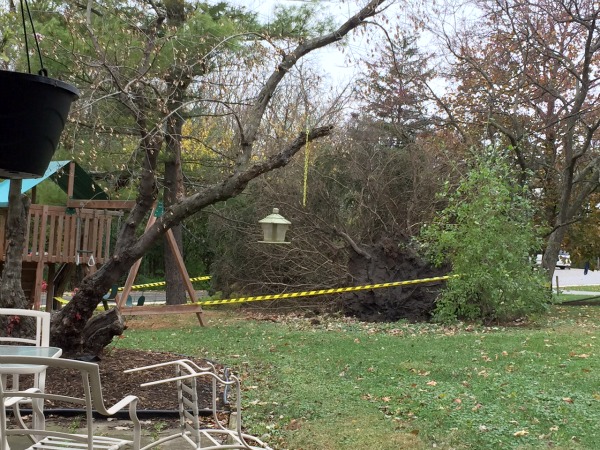 Hey, progress: ComEd just came by with a van and a truck and put up caution tape. The truck left, and the van is still here… calling for backup, maybe?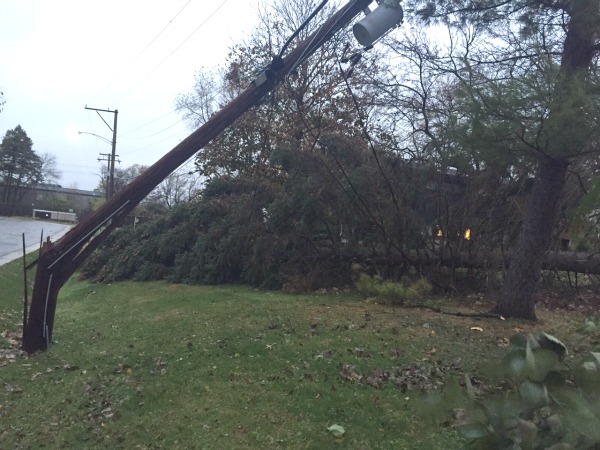 Our power went out around 8:30 last night and came on about 3:30 AM… I'm not sure how, since this is our back yard at the moment. We're on hold with ComEd trying to report it, so I might disappear again for a while today — it looks like one of those things they might have to break in order to fix. And our poor tree!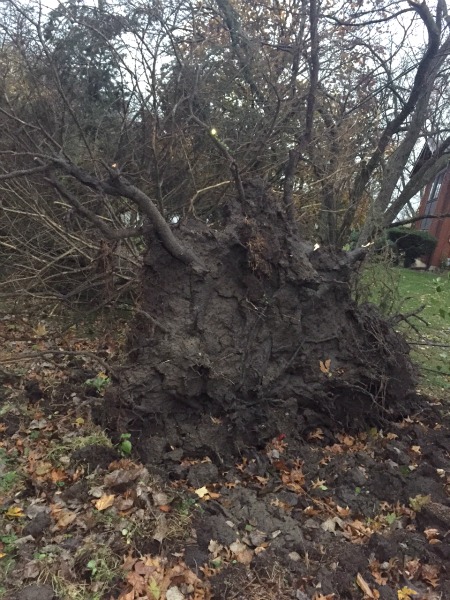 It just came out entirely by the roots! Yikes. Hope you guys came through last night's storms OK.