Hey, let's update last year's seafood recipe roundup with this year's new recipes! I thought it might be useful again this Lenten season to round up some simple seafood recipes for those of you eating fish on Friday (or, for any day of the week, really).
So, here are twelve seafood recipes for Lent: Or, just browse through these for new ideas on how to incorporate more fish and shrimp into your diet. Or, just because — yum!
Twelve Simple Seafood Recipes
Take advantage of seasonal seafood sales this spring to help you enjoy so many simple weeknight dinners — and, also be sure to stock your freezer for the months to come.
Fish on Friday?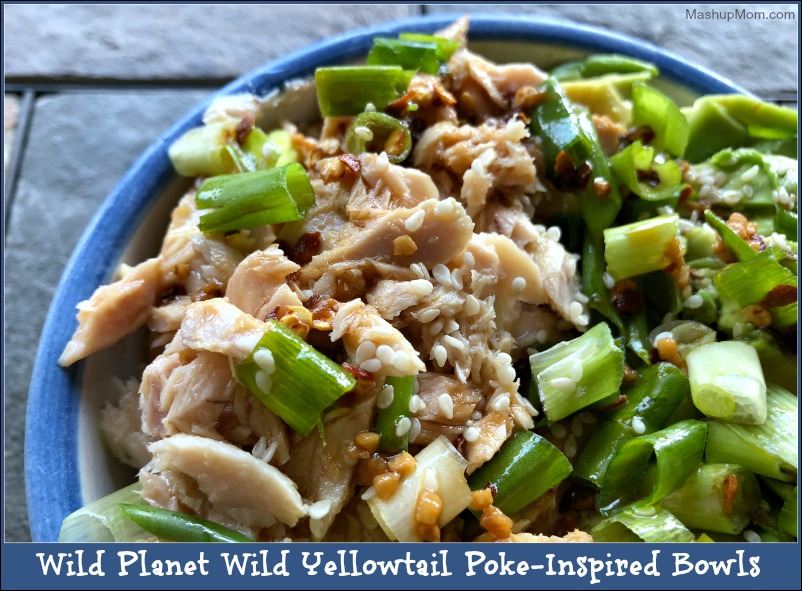 Let's start with canned fish, to ease us in simply: Breakfast for dinner, or lunch for dinner… give yourself 15 minutes with some canned yellowtail plus a little rice, avocado, and pantry staples, and you'll have yourself some lovely yellowtail Poke-inspired bowls.
Salmon dinner ideas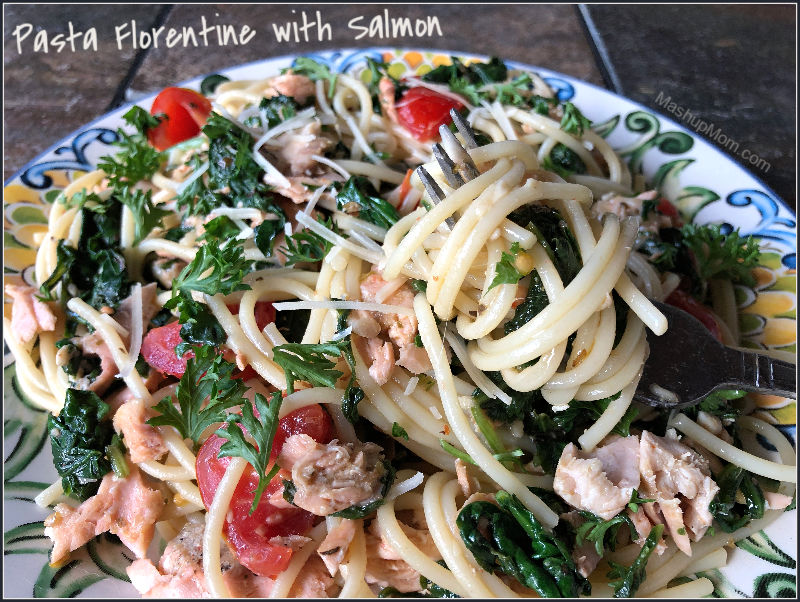 Winner, winner, seafood pasta dinner: Salmon, spinach, tomatoes, and Parmesan come together to elevate this easy all-in-one pasta Florentine with salmon meal well beyond your basic spaghetti.
Speaking of salmon: Breakfast for dinner is always a fun change of pace, and this smoked salmon scramble recipe is just so creamy and satisfying! If you're a fan of lox & cream cheese, you'll also be a fan of this deliciously different dinner option.
Oh how about one more, because salmon is just that good. You can't go wrong with the classics, and lemon garlic butter goes well with all sorts of fish. For instance, try this sheet pan salmon and green beans with lemon garlic butter recipe — a simple all-in-one meal!
White fish dinner ideas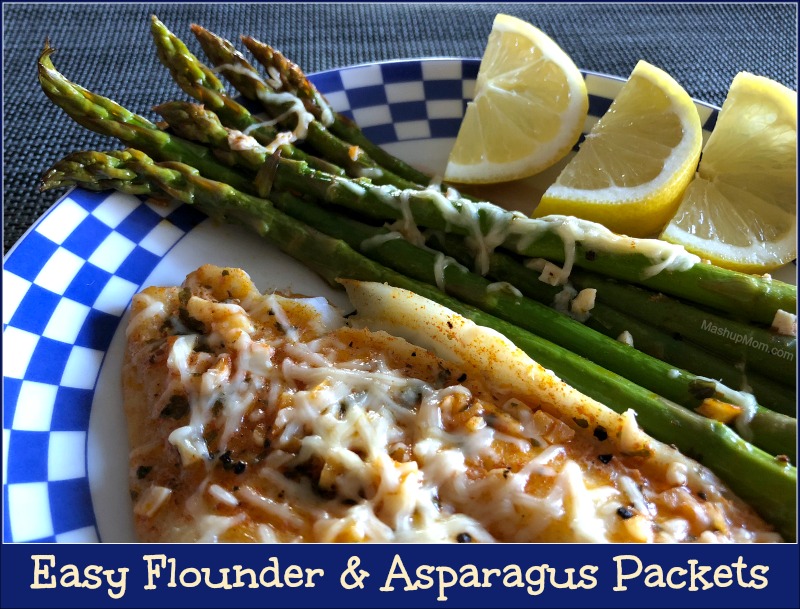 If you are looking for another quick all-in-one 30 minute weeknight dinner option, these easy flounder & asparagus packets fit the bill quite nicely. So spring-y, too — and, these packets are naturally gluten free and low carb. (You can substitute tilapia, pollock, or another firm white fish of choice, if you don't have flounder on hand.)
While we're doing packets, it's super easy to take these in any of a number of directions by changing up the veggies and seasonings you choose to include. For instance, you could try these easy tilapia packets with broccoli and mushrooms for a change of pace.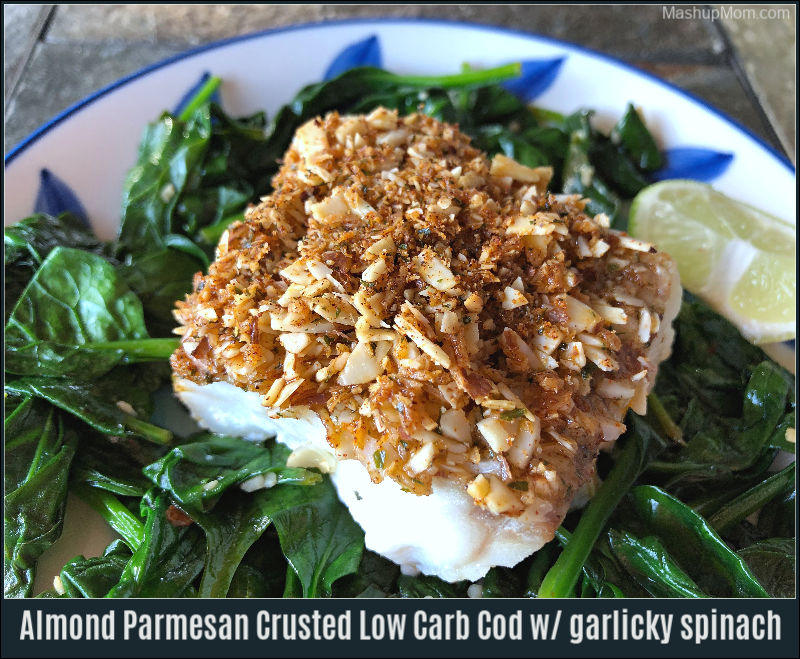 Another great low carb option, this 25 minute almond Parmesan crusted low carb cod with garlicky spinach recipe uses crushed almonds & shredded Parmesan to mimic breading and to bring in a burst of flavor and crunch. So simple, yet so tasty.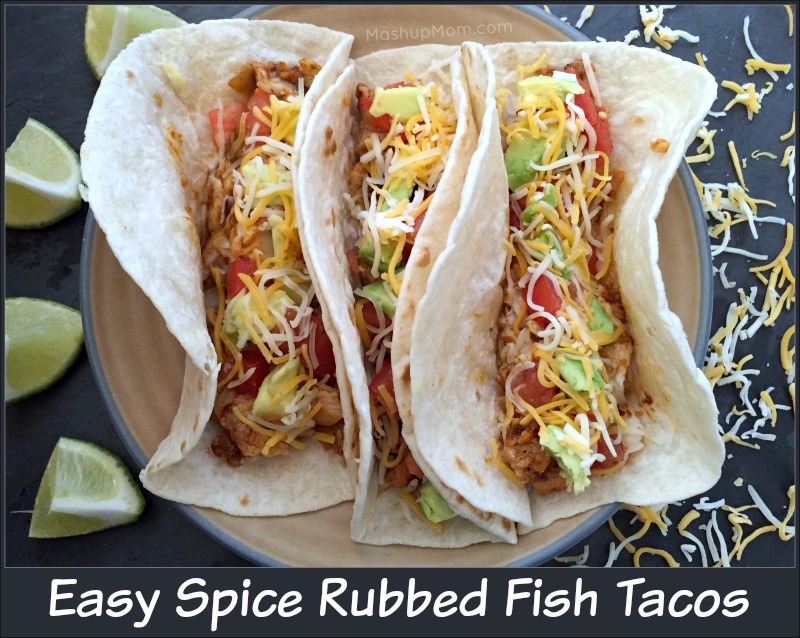 Now, let's spice things up a bit! Easy spice rubbed fish tacos take just 25 minutes to throw together with quick-cooking tilapia in a tangy marinade, then serve these with your own favorite taco fixings.
Easy Shrimp Recipes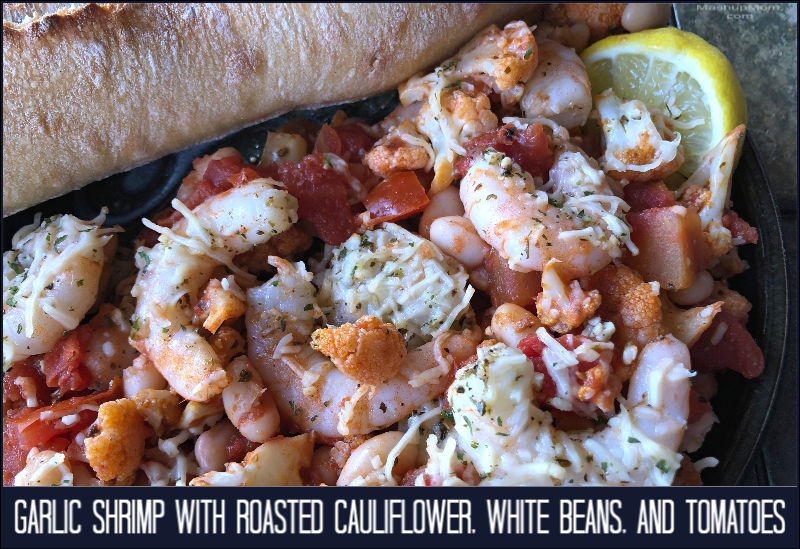 This garlic shrimp with roasted cauliflower, white beans, and tomatoes all broils up in a cast iron skillet (I do so recommend that every kitchen contain a cast iron skillet) — with a little shredded Parmesan to take it all over the top.
Or why not go a different direction with your shrimp this week, with this 30 minute easy shrimp fried rice recipe. Who needs takeout, when it's just this easy to make your own fried rice at home?
This 30 minute shrimp taco salad is a hearty & colorful dinner salad recipe that fills you up, without being too heavy. (It features the best homemade marinade + dressing, yum!)
Or here's yet another 30 minute family-pleasing weeknight dinner idea: Savory & simple, these easy shrimp & mushroom quesadillas work equally well for Taco Tuesday or fish-on-Friday.
Ready to start your seafood diet?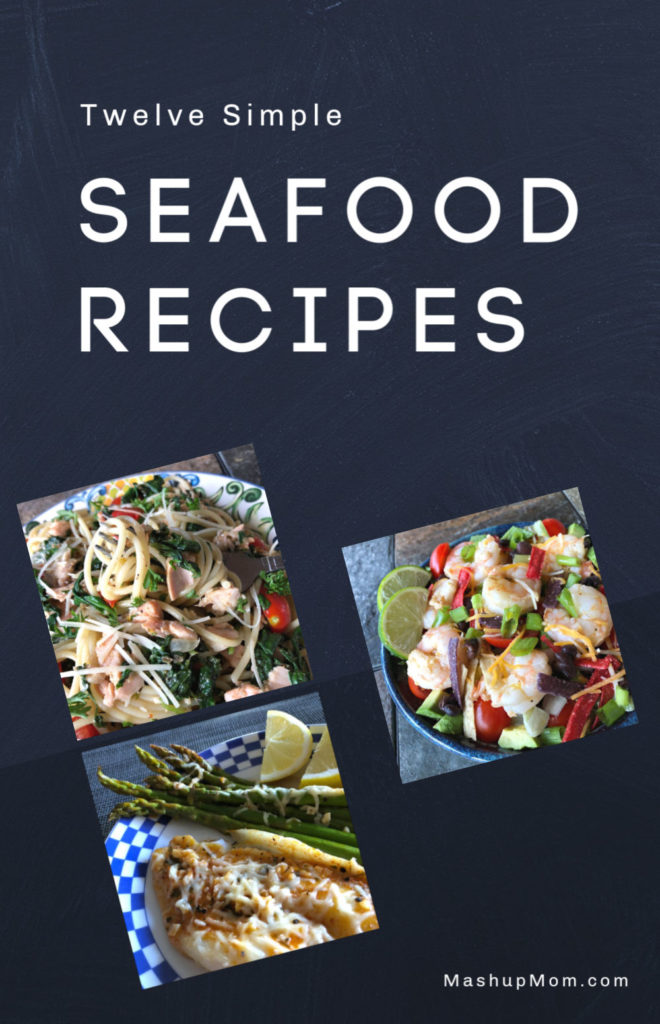 As the old saying goes: I see food… Fish and shrimp cook up so quickly and easily, making any of these seafood recipes a good choice to shake up your normal weeknight dinner routine.
Here's hoping you came away from this seafood recipe roundup with a few thoughts on the myriad ways to enjoy fish and shrimp on a busy weeknight. What's your own favorite easy seafood dinner for Lent — or, for any night of the week?