This shop has been compensated by Collective Bias, Inc. and its advertiser. All opinions are mine alone. #FreeandCleanLiving #CollectiveBias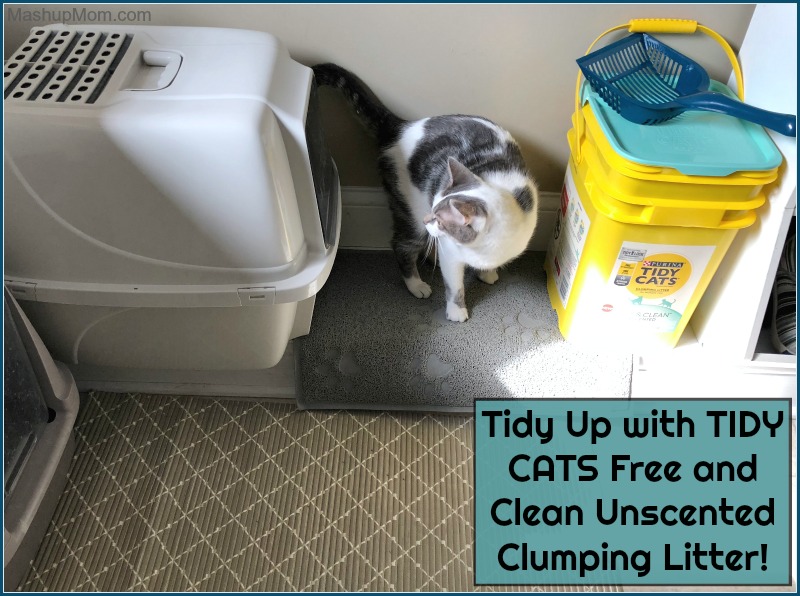 Check out my new tidy and organized cat litter area! I was especially happy to try out this new Purina® TIDY CATS® Free & Clean™ Unscented Clumping Litter as part of our litter area refresh, because it matches our preferences throughout the rest of our home: As a general rule, I choose to avoid many products with added fragrance.
While our litter box area is in the laundry/mud room off the garage, our fairly open floor plan does mean that odors can carry. TIDY CATS Free and Clean litter is free of added dyes and fragrances, but has the odor-absorbing power of activated charcoal — avoiding the trap of just adding a different odor in an effort to mask the one you're trying to eliminate.
Tips and Tricks for Tidying Up Your Litter Box Area
As I was sprucing up our cat litter boxes with the new TIDY CATS Free and Clean litter, it also seemed like a good time to spruce up the entire cat litter area. So while picking up my TIDY CATS Free and Clean litter at Target, I also picked up some other products to help tidy things up a little, including a new litter box, a new litter-trapping mat, and a nice new scoop. With three grown cats in our home, it really has been in need of a refresh — and, even though the litter boxes are tucked away in the laundry room out of sight of guests, we walk by every time we go in and out of the garage. (Plus, guess who does the laundry around here! I deserve something nice to look at, too…)
So, here are a few tips on tidying up your own litter box area:
1. Use a cup to scoop litter out of the larger tubs.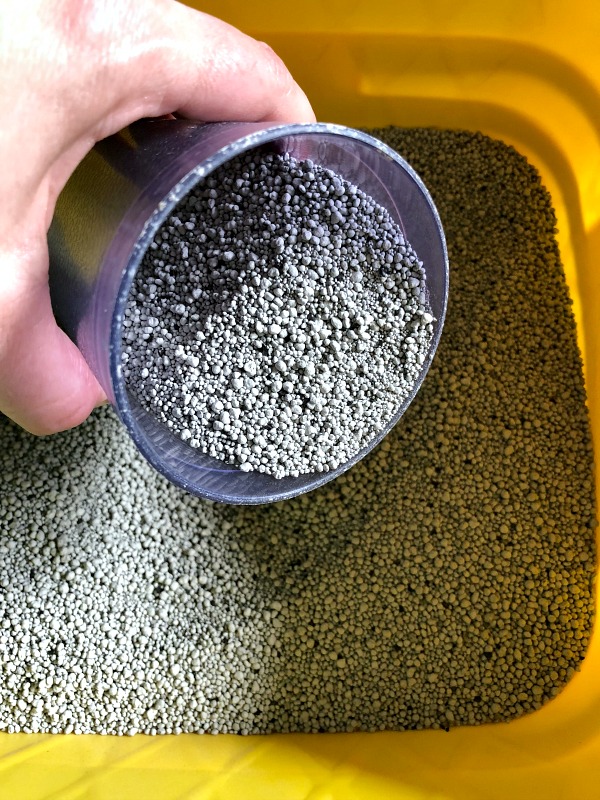 If, like me, you prefer the convenience and cost savings of the larger 35 tubs of TIDY CATS Free and Clean — but you also have trouble pouring litter out of the unwieldy larger containers — just keep a plastic cup right inside the tub to use as a handy scoop to use when refilling your cat's litter box. (And look at the little flecks of activated charcoal in there to help lock away odors!)
2. Invest in a larger litter box for larger cats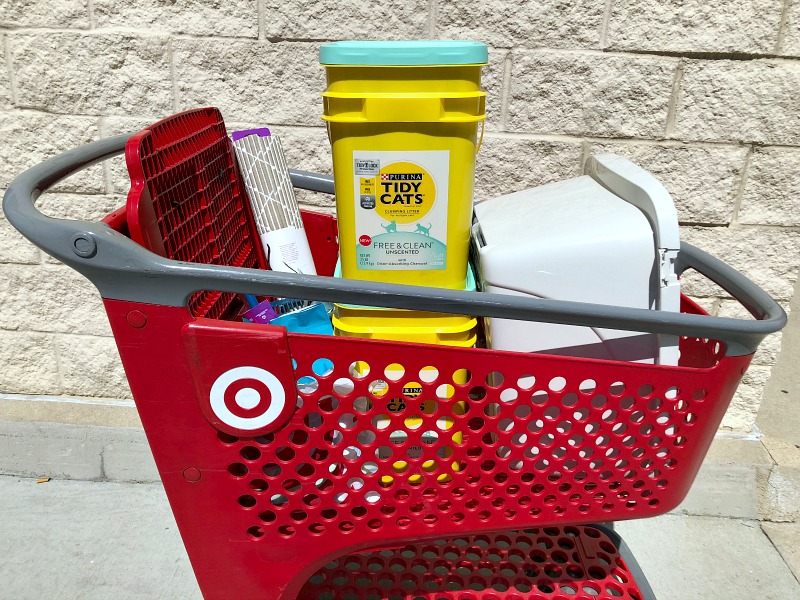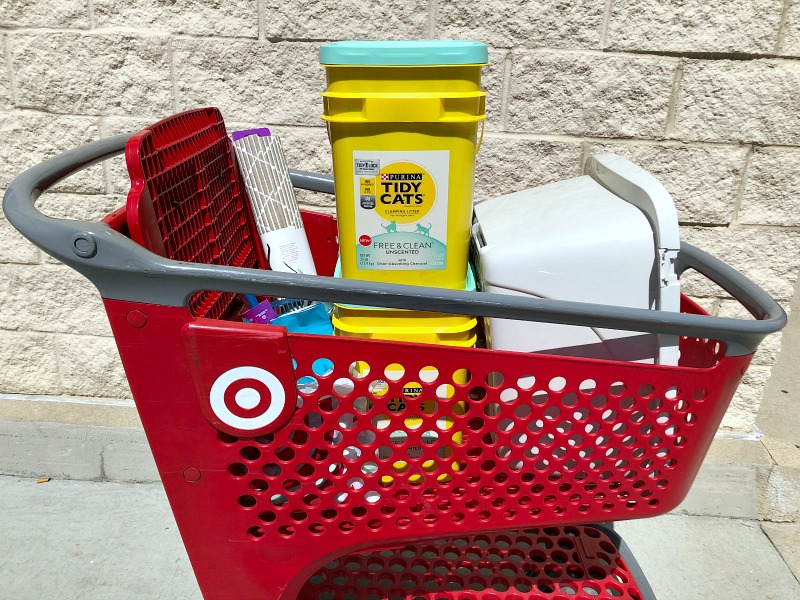 Litter boxes come in different sizes, so get one (or two) that match the size of your cat(s). With multiple cats we of course need two litter boxes, but one of our existing litter boxes was too small for our… let's just say large boned older male cat, and was starting to come apart at the seams from his rougher handling. So while I was at Target picking up a couple of the 35 lb tubs of TIDY CATS Free and Clean litter, I also picked up a new and much larger box as part of the plan to spruce up our cat litter area.
And as you can see, I picked up a couple of other things for the three bad kitties there as well…
3. A good cat litter mat can help reduce tracking and make the whole area look nicer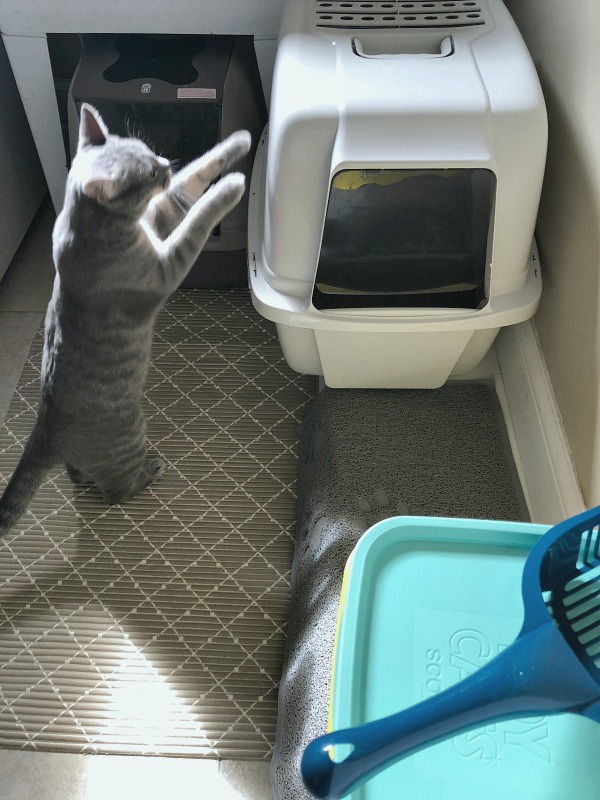 Before my litter area refresh, I only had the smaller insufficient gray litter mat on the floor. So, I also picked up this new larger beige one during my Target shopping trip to help contain the litter and spruce up the entire area — and I think that Miss Gnocchi approves, if her little dance here is any indication!
4. Unscented TIDY Cats Free and Clean cat litter is free of fragrances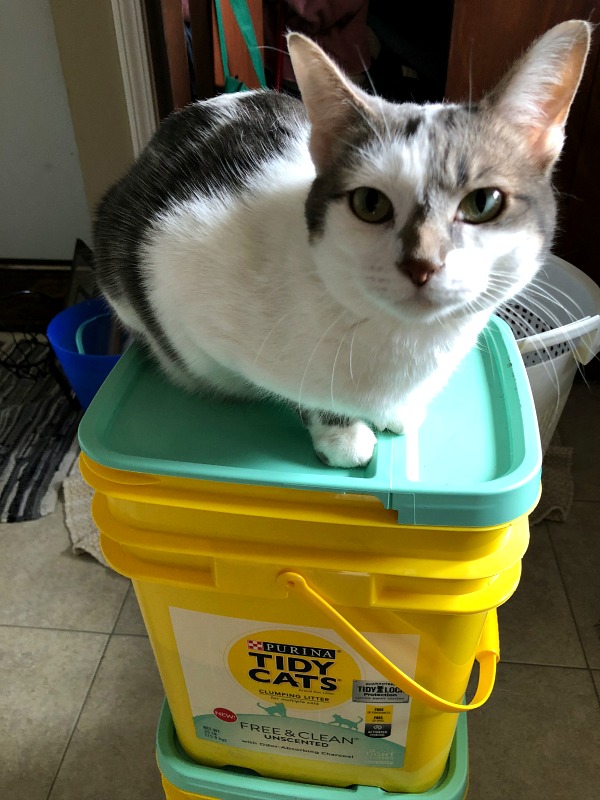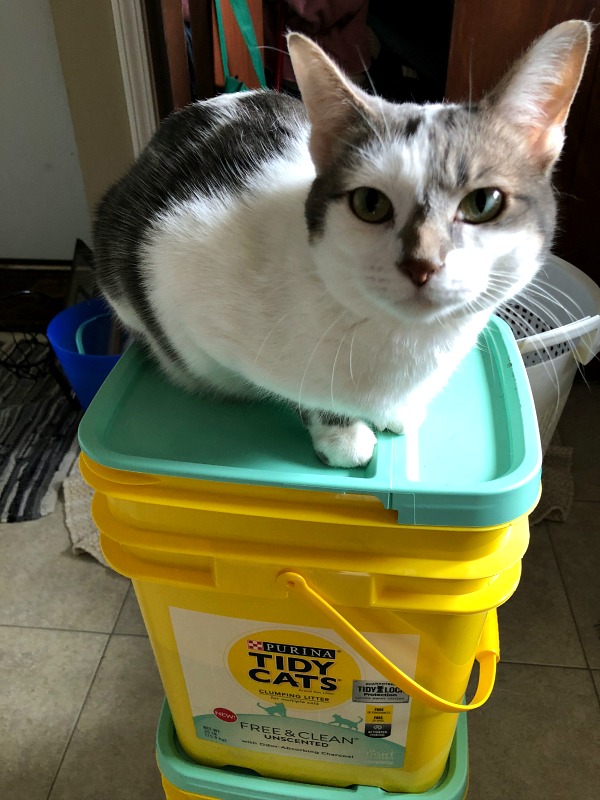 But really, what ties everything together here is the brand new cat litter. After using TIDY CATS Free and Clean for a few days, I have to say I love that it is free of added fragrances, that it contains odor-absorbing activated charcoal — and that it clumps well for easy cleanup.
Tidy up YOUR Cat's Litter area with TIDY CATS Free and Clean at Target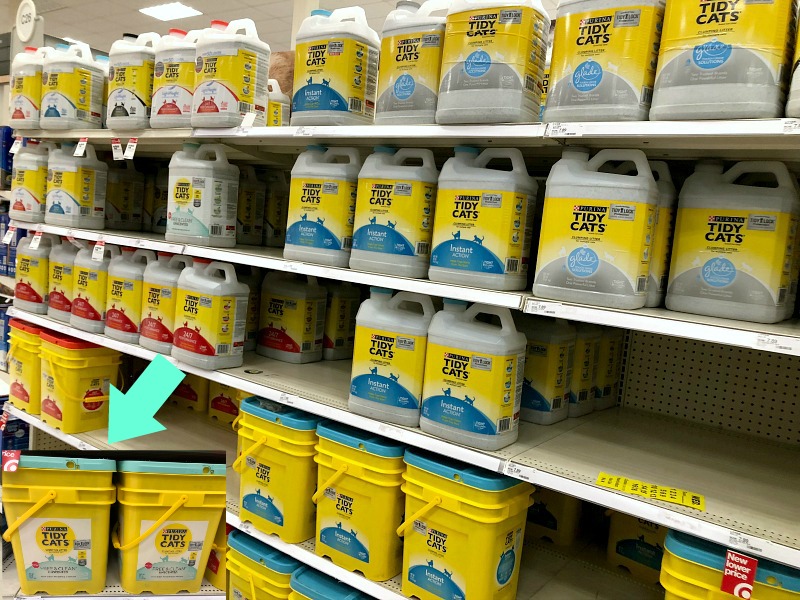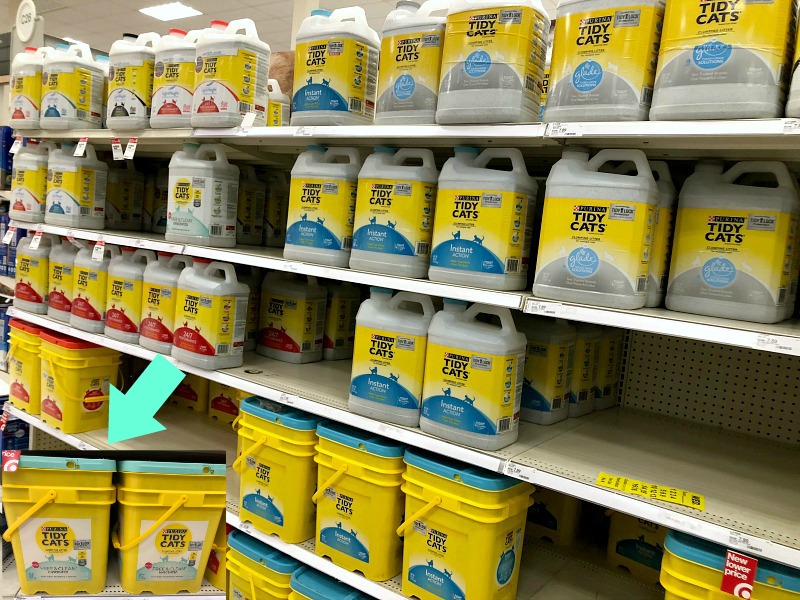 One last thing to appreciate about shopping for your cats at Target is the variety and selection! When you're gazing down their long aisle of cat litter choices, look for the light blue lid and logo to find TIDY CATS Free and Clean. And, I was able to pick up everything I needed for our litter area refresh (plus a couple other things for the cats…) in my all-in-one shopping trip.

So, the next time you're at Target, be sure to take a look in the pet aisle for everything you need to tidy up your own cat's litter area. This is an ideal week to give TIDY CATS Free & Clean Unscented Clumping Litter a try, too: From 4/22-4/28, you can purchase one Tidy Cats product and get one 50% off!