This post has been sponsored by Cents of Style. I received products for the purpose of review, but all opinions here are my own.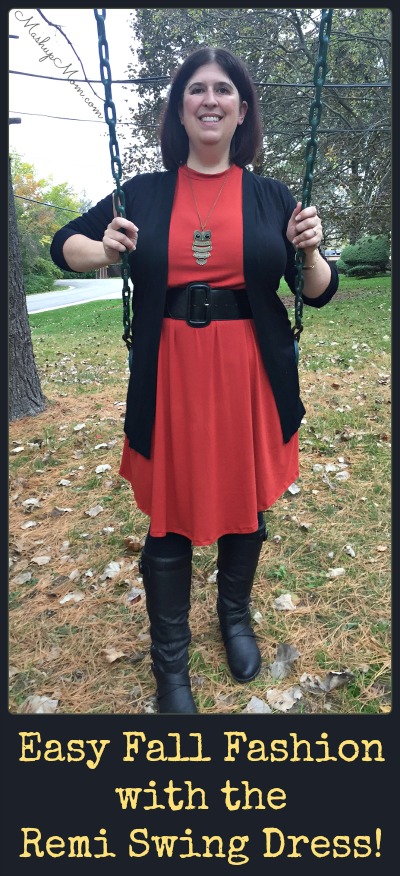 Don't I look ready for Halloween here? LOL, I don't really do costumes, so fall colors are the closest I'll get. And this Remi swing dress is perfect for the season — long sleeved, comfortable, and super easy to dress up or down (or to layer for our unpredictable Chicago weather). This dress doesn't have much inherent structure for curvier folks, so I paired mine with a wide black belt plus an Annabelle cardigan, an old pair of fall boots, a long owl necklace I picked up a few years back on Amazon, and my "work hard" bracelet from Cents of Style.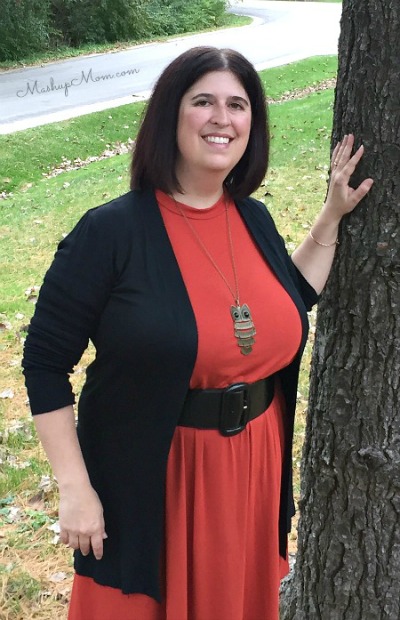 Even better — today for Fashion Friday over at Cents of Style, you can pick up your very own best-selling Remi Swing Dress in sizes S-3X and in 17 different colors for $21.95 each, shipped, when you use code DRESS2016 at checkout!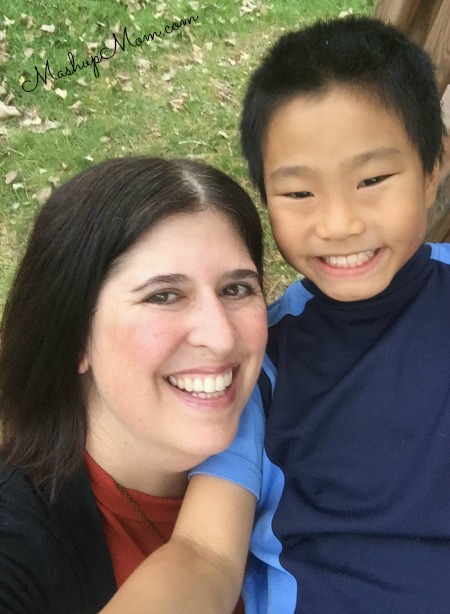 As an always-on-the-go mom, what I appreciate most in (the closest I get to) fashion is comfort + convenience: I want to be able to look nice when I need to, with a minimum of effort, and still stay comfortable while I'm running around in ten different directions every day. And speaking of on-the-go mom-ness, guess who took all of the photos in this post? Yes indeed, Mr. 9 served as your able fashion photographer for the day — so he gets to include his own selfie. 😉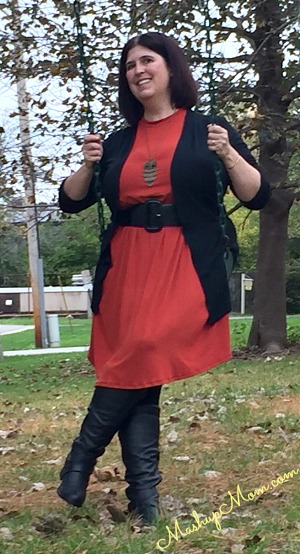 I went with "rust" here because I'm feeling the fall colors right now, but which of the 17 different Remi swing dress colors catches your eye?
More on the Remi Swing Dress
Also be sure to check out this fun video showing how this dress looks on three more women with three different body types!