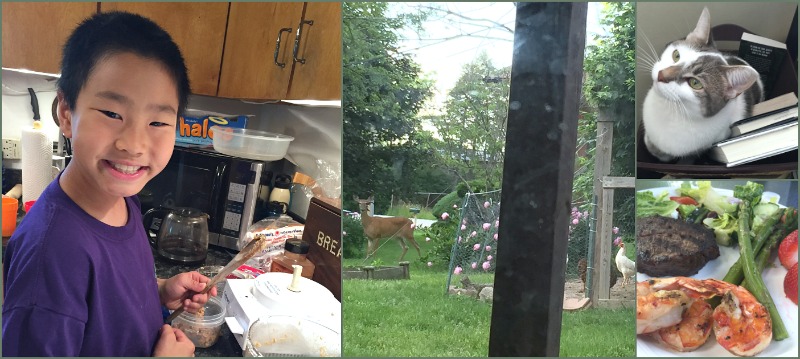 In looking back over my photos from the last week, I noticed that the overarching themes of our summer break here so far are clearly: Food, animals, and video games (oh my!). I guess we could do worse, right?
Let's start with the critters…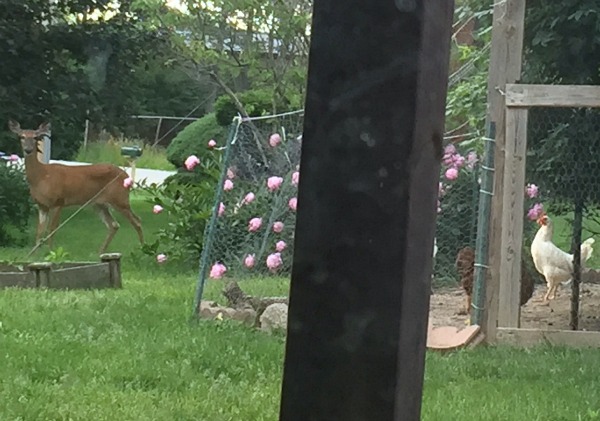 So the other day the chickens were yelling their fool heads off and wouldn't shut up. We look outside and they're all staring at this deer standing in the middle of our back yard.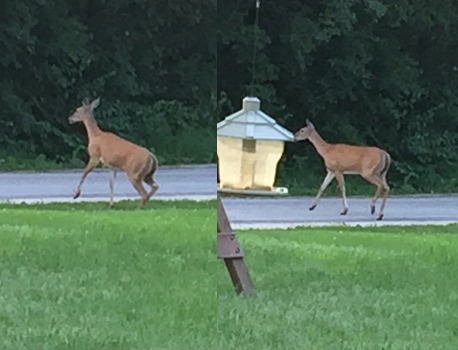 I tried to get a better photo of our visitor that didn't include my smudged window, but as soon as I opened the door she took off across the street. I guess now I know who's probably been getting into my garden… but still: How cool to see. And how useful that we have a built-in alarm system in the backyard chickens, right?!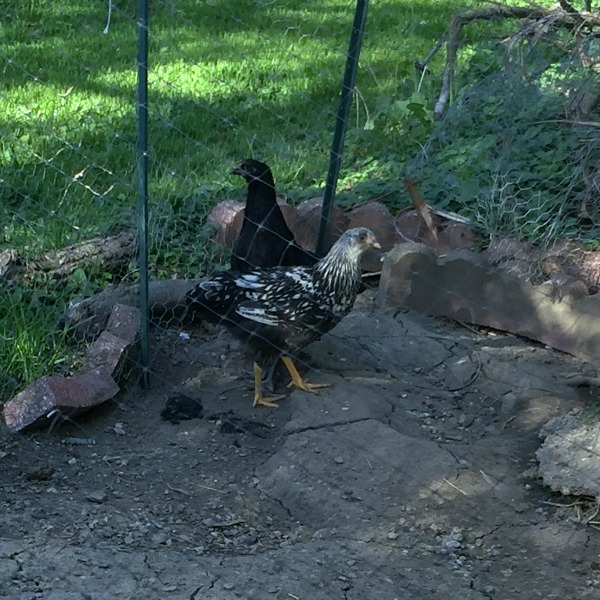 Speaking of foolish chickens, though: If you have been concerned about Peepers and Winky since the last update on this year's new chicks, they're doing all right this week. They're now both venturing outside every day and no longer cowering in the corner — although they're still keeping their distance from the older ones!
And if you think kids grow fast, just take a minute to remember that these two were brand new tiny baby chicks just two short months ago.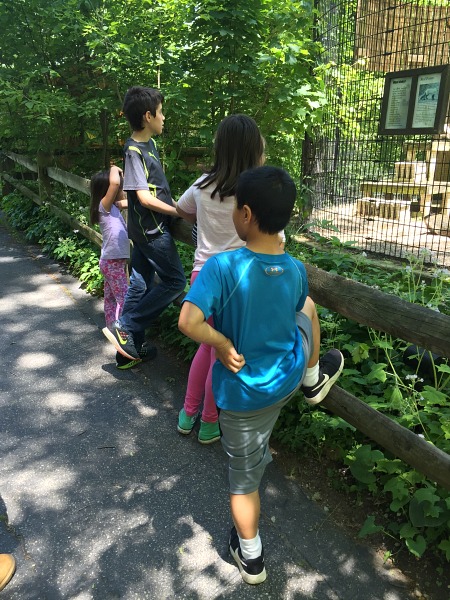 Since the deer whet our appetite for animal adventures, Mr. 10 and I also paid a visit to the Willowbrook Wildlife Center in Glen Ellyn this week. This place is so neat for kids (and free, although they do accept donations).
It's worth a visit if you're in the area, featuring Illinois native animals both indoors and out, as well as a nice long walking path to explore. Although they weren't doing any talks this time, in the past we've also gotten an up-close and personal look at owls (and more) from some of the volunteers there.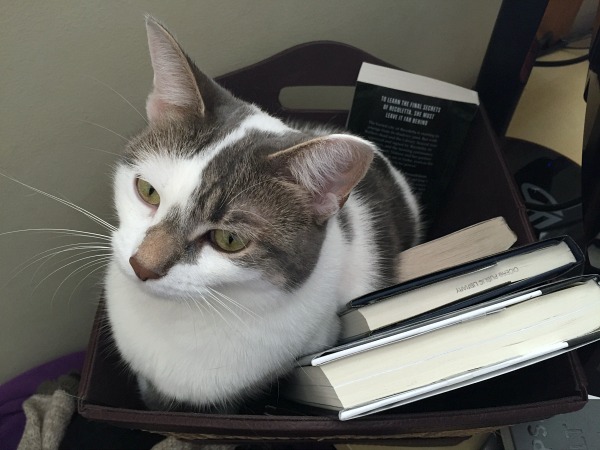 Yes, Notorious BKL — you're a critter too — we didn't forget about you!
And about that food…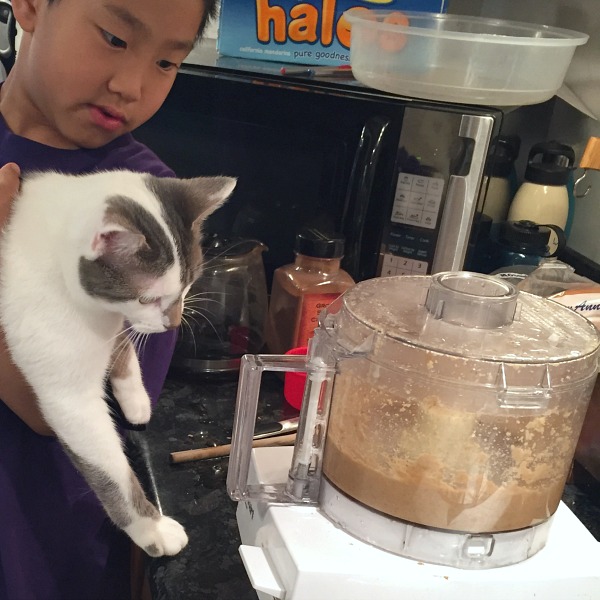 Here Mr. 10 is trying to show off some homemade peanut butter to a distinctly unimpressed Miss Lucy. (We then had yet another discussion about washing your hands after holding the cat before touching the food you've just made, and yet another discussion about not encouraging her to get on the counter. Yes, I did take a cute photo first, though…)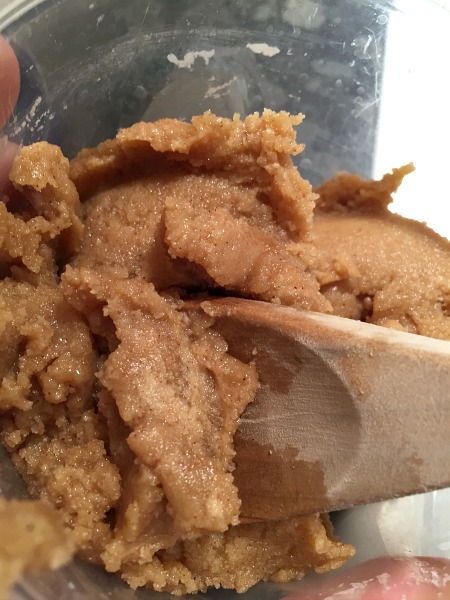 The peanut butter Mr. 10 came up with, though, was surprisingly good. After we made a new batch of sunflower butter this week, he wanted to experiment with his own flavor of peanut butter — and his creation here includes cinnamon, vanilla, brewed coffee, and honey. I wasn't sure how that was all going to come together, but he did a good job balancing out all those flavors. Go, Mr. 10!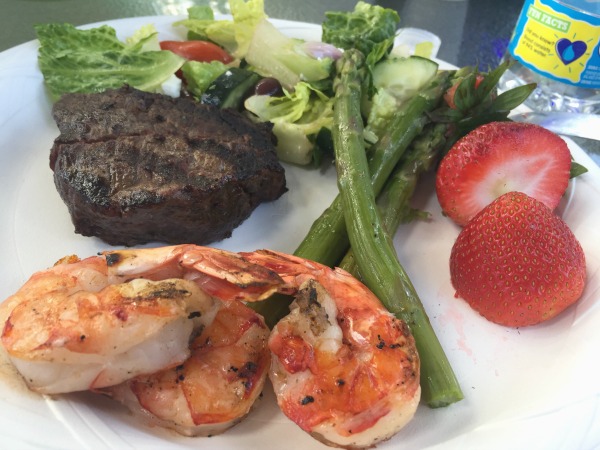 And food from earlier in the week: We only had one other family over for a Memorial Day BBQ, so MashupDad decided he wanted to get all fancy and grill steak and shrimp. So I've decided that he should probably cook every night now. Yum! 😉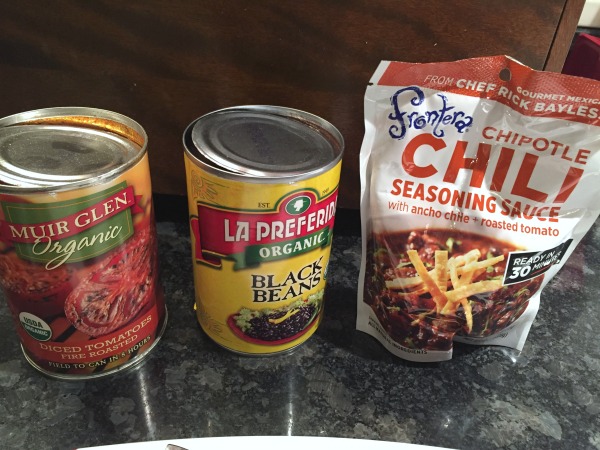 But on a more prosaic dinner note, when my mom and her fiance were visiting a couple of weeks ago they recommended this Frontera chipotle chili seasoning sauce for a quick chili starter. I generally make chili from scratch, but decided to give the pouch a try this week. Not bad: Both kids loved it, and it lived up to the "ready in 30 minutes" slogan on the package. It doesn't have the depth of flavor of "from scratch," but it's tasty — and better than any of the chili starter packets I've tried in the past.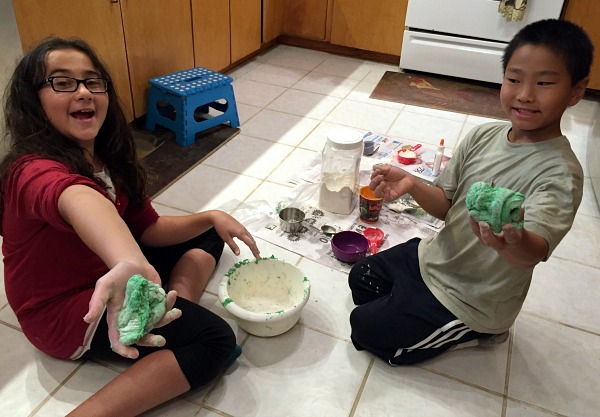 While this isn't food per se, it's lucky that Mr. 10 and his friend left the Elmer's glue out of the last batch of "slime" they tried to make. I'm pretty sure they actually ended up with Play-Doh — then Mr. 10 left his portion in a baggie on the counter, which the Notorious Bad Kitty Lucy duly found, chewed through, and took a pretty big bite out of before we spotted her. (Maybe she was looking for more peanut butter…)
One last food note: If you live near a Jewel-Osco, select locations have their salad bar on sale at $2.99/lb today and every Saturday for a while. I've never actually used their salad bar, and if you haven't either you may not be missing much — but I gather their quality and variety varies by location. The one at my local store was pretty small and sad looking, but I did pick up some sugar snap peas and grilled chicken. (I made the prettiest soup with some of that chicken, too — wait til you see the recipe tomorrow, yum! 😉 )
And about those video games…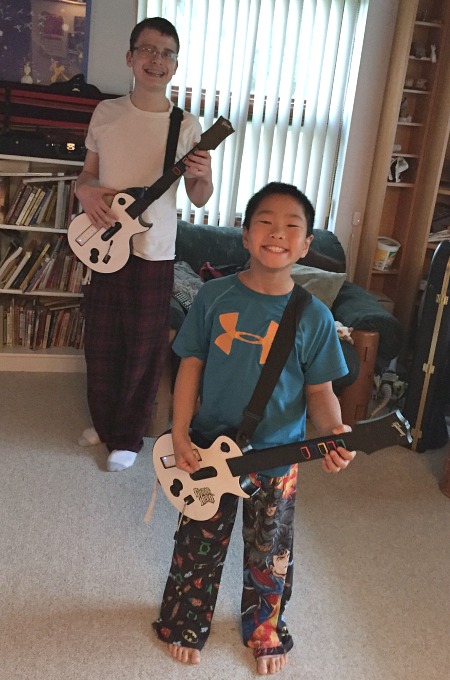 Music soothes the savage beasts, right? We finally found something these two can agree on, and it's… Guitar Hero. This is a game no one has touched for probably two years, but all of a sudden it is all the rage in our house. I'll take it.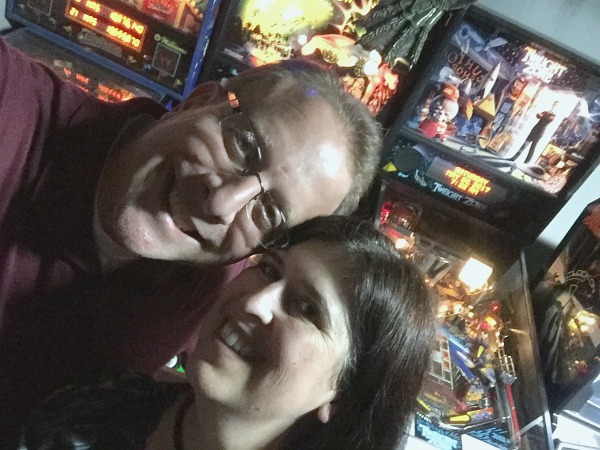 And then MashupDad and I celebrated our 20th anniversary this week. Geeks that we are, we went out for a nice dinner followed by a trip to the Galloping Ghost Arcade in Brookfield. I think someone here told us about this place after I mentioned we went to Level 57 a couple of months ago, and it is so cool… in a jam-packed, dark and dingy, bring your own hand sanitizer, 80s arcade kind of way. So. Many. Vintage. Video Games — and even a few pinball machines.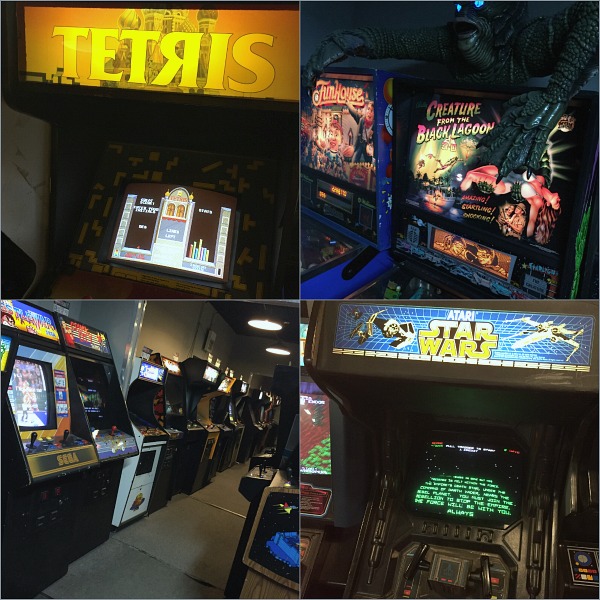 You pay a flat $20 per person to get in, and then all machines are open play — so plan to stay for a while to get your money's worth. There should be enough to keep you busy among their hundreds of games, that's for sure!
Tell us about your summer adventures so far…
… I'd love some new places to explore or ideas for things to do, because we're just getting started here.