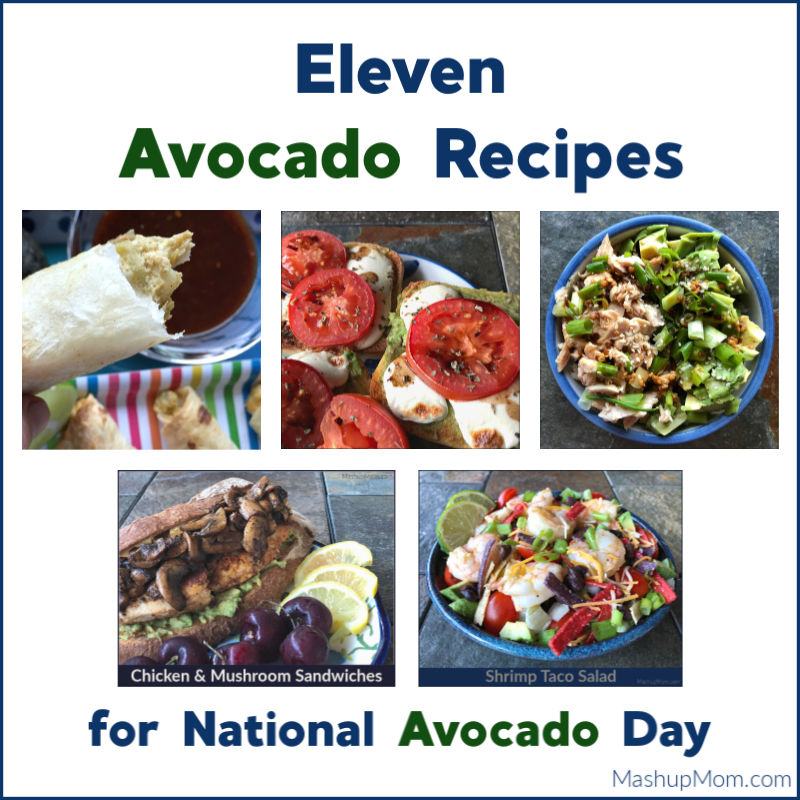 National Avocado Day (oh, yes!) is coming up on Wednesday July 31, 2019. We may be experiencing a bit of an avocado shortage lately, but we can't ever let that stop us from celebrating this, the most excellent of days. Yes, I might have a little avocado problem, but there are worse things…
So: Grab free guacamole with any entree purchase when you order Chipotle online or through their mobile app for lunch, then pick out one of these eleven amazing avocado recipes to throw together for dinner. Or for breakfast. Or, just because — we don't judge around here, and any time is a good time for avocado.
Eleven Avocado Recipes for National Avocado Day
Without further ado, here are eleven exceptional avocado recipes to help you make the most of your own National Avocado Day this year.
Avocados make the best sandwiches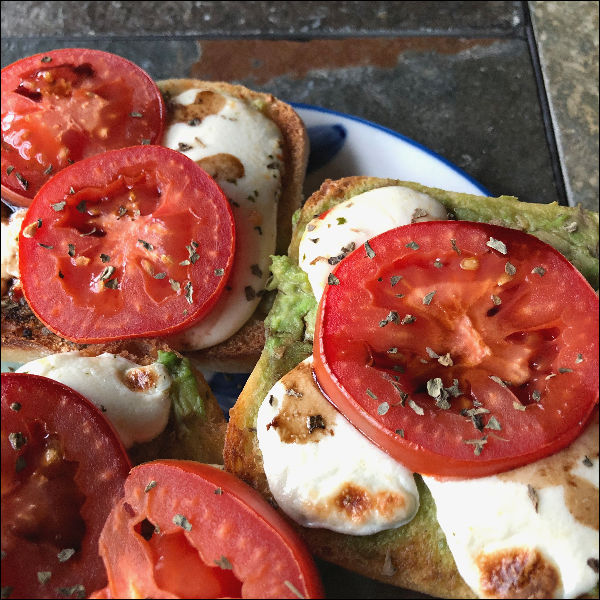 Here's a vegetarian option where no one will miss the meat: Toasted Open Face Caprese Sandwiches with Avocado. This recipe stars fresh tomatoes, mozzarella, and avocado on ciabatta rolls, topped off with a balsamic drizzle and a little basil.
Feeling a bit more carnivorous? Enjoy Chicken & Mushroom Sandwiches with Avocado Spread, a simple & delicious 30 minute weeknight dinner recipe featuring some savory seasoned chicken breast, sauteed mushrooms, and a lemony avocado spread on either Italian bread or sourdough.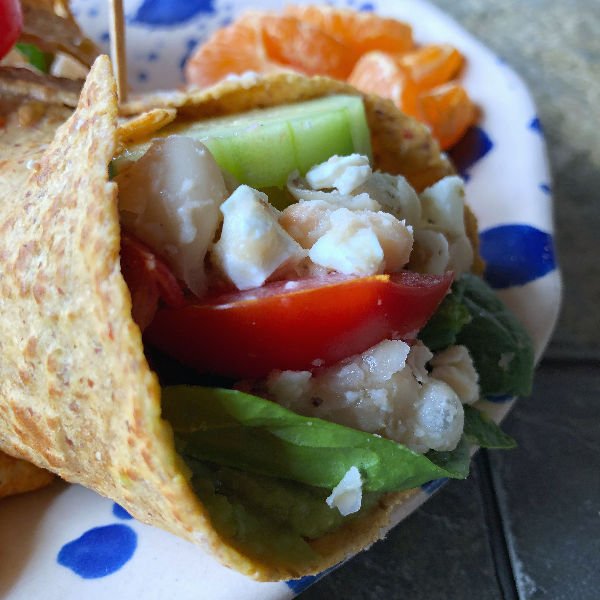 Then how about one more meatless option that's quick to throw together on a busy weeknight: Vegetarian White Bean Wraps with Feta & Guacamole. I used protein wraps with mine, but the filling also pairs nicely with either spinach wraps or basic flatbread wraps.
Avocados make the best salads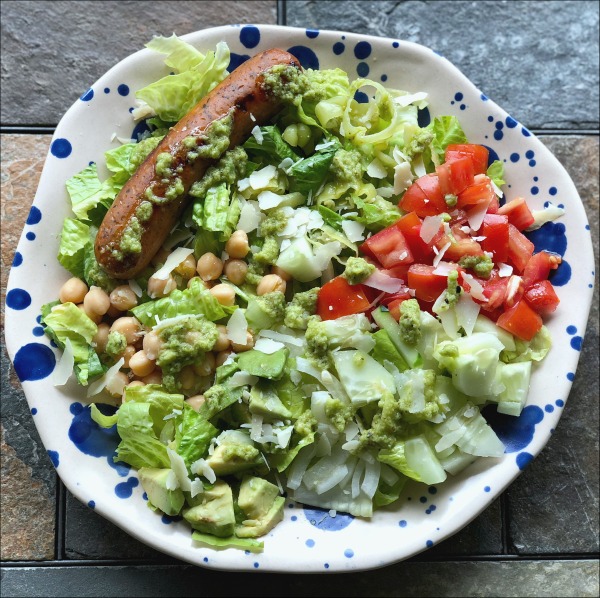 In this Chicken Sausage Dinner Salad with Avocado Pepperoncini Dressing recipe, avocado features not only in the salad but in the dressing itself! This tangy homemade avocado-pepperoncini dressing lends itself nicely to all sorts of salads, but here a little chicken-apple sausage, chickpeas, and shaved Parmesan punch up the protein.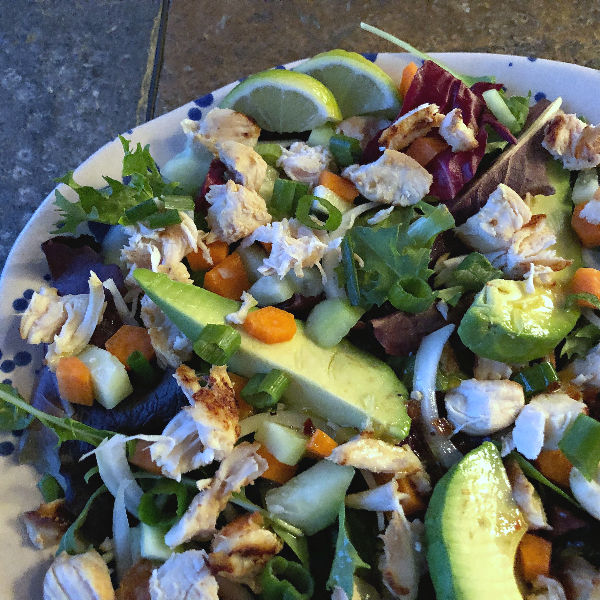 Speaking of tangy, what do you get when you mix a little clementine and a little lime together with a little bit of avocado, chicken, and assorted veggies? Citrus-Lime Spring Mix Salad with Chicken, of course!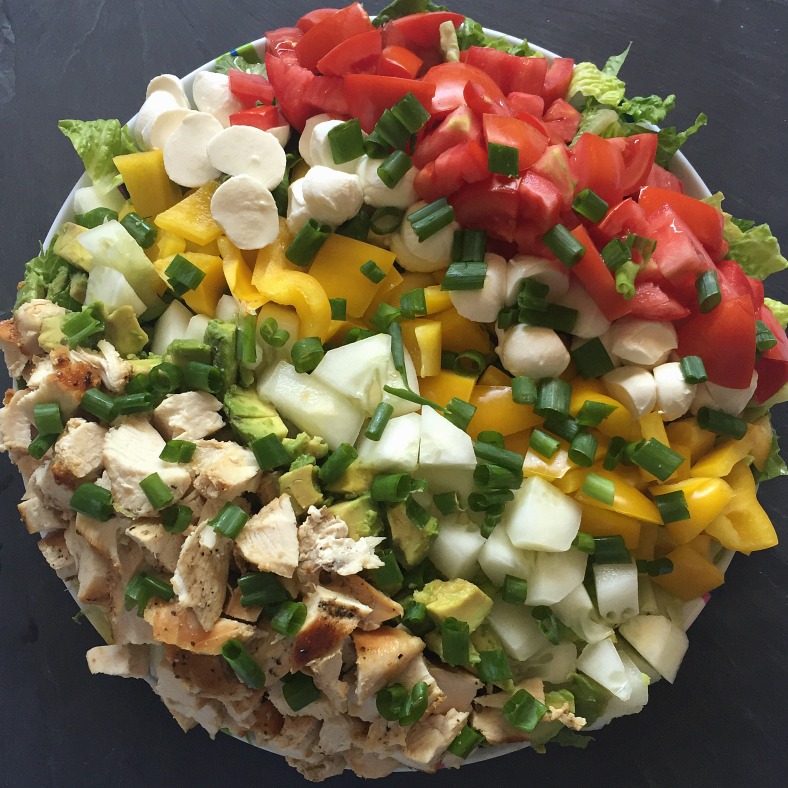 Taste the rainbow with this Chicken, Avocado, and Mozzarella Chopped Salad — it's just bursting with simply seasoned chicken, fresh mozzarella, avocado, and various veggies.
What's a taco without an avocado?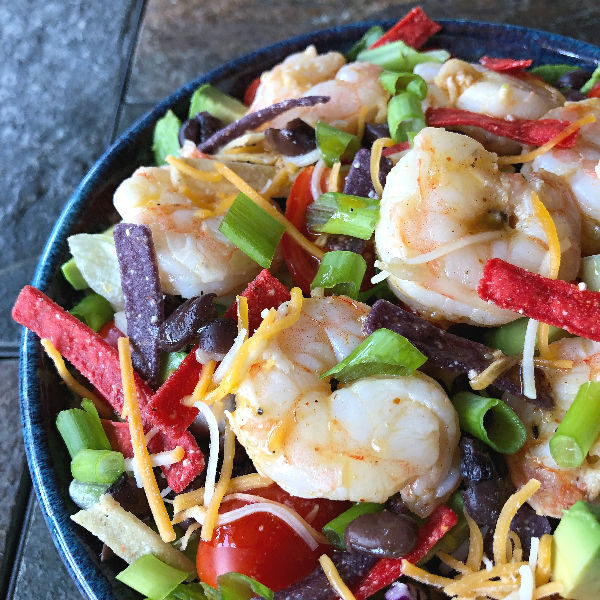 Avocados + tacos = everything. So, let's ease out of salads and move into the taco category with a recipe that bridges both worlds: Easy 30 minute Shrimp Taco Salad. You get such a nice mixture of flavors and textures here; the smooth avocado plays off of both the chewier shrimp, and the crunchier lettuce & tortilla strips.
Feeling keto and vegetarian today? Avocado is, of course, always your friend, as in these Low Carb Veggie Fajita Bowls with Cilantro-Lime Cauliflower Rice.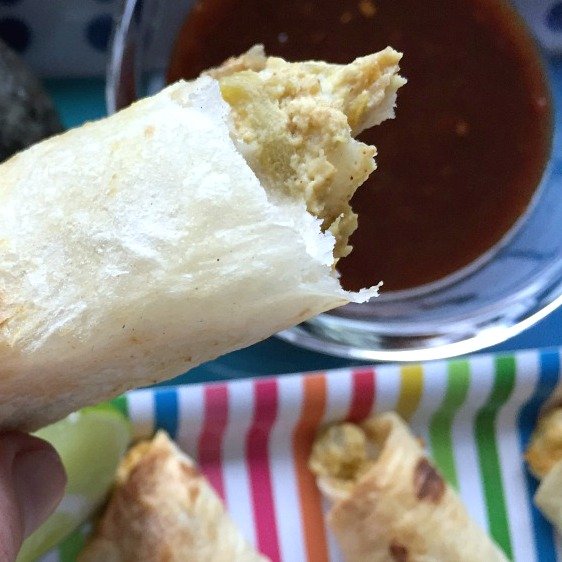 The carb loving contingent, though, can indulge in these Chicken Avocado Taquitos. These baked taquitos are a perennial favorite with the kids, and an easy way to use up a little leftover cooked chicken.
Think outside the taco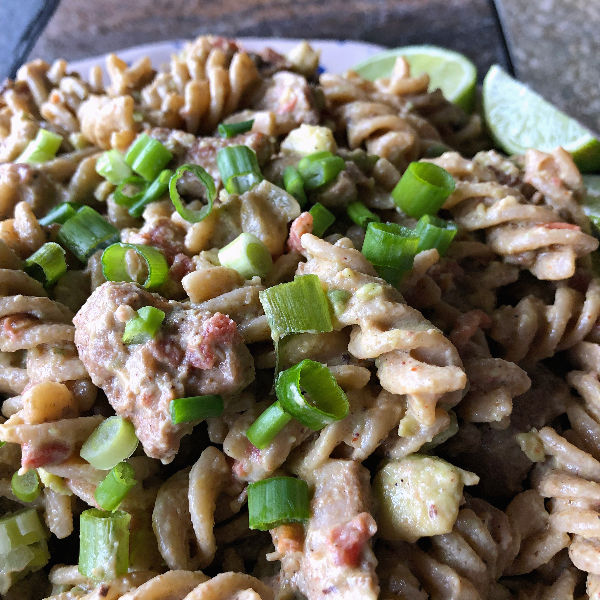 Creamy Avocado Pasta with Chicken is a great choice when your avocados are starting to get a little overripe. Incorporate them into a flavorful pasta sauce, then add chicken to pack in some extra protein.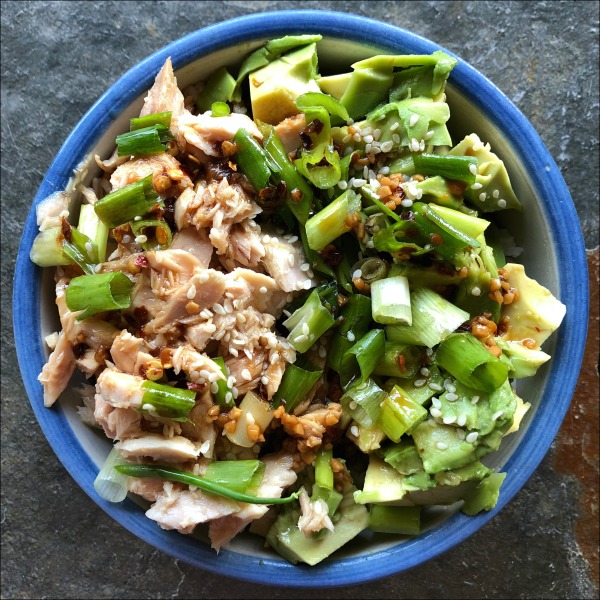 Poke bowls are delicious, and they're even better with avocado. The irresistible sauce in these Wild Yellowtail Poke-Inspired Bowls perfectly complements the flaky wild yellowtail and the creamy avocado — and, if you happen to have some leftover cooked rice on hand, this is a simple 15 minute lunch recipe!
What's your favorite way to use avocados?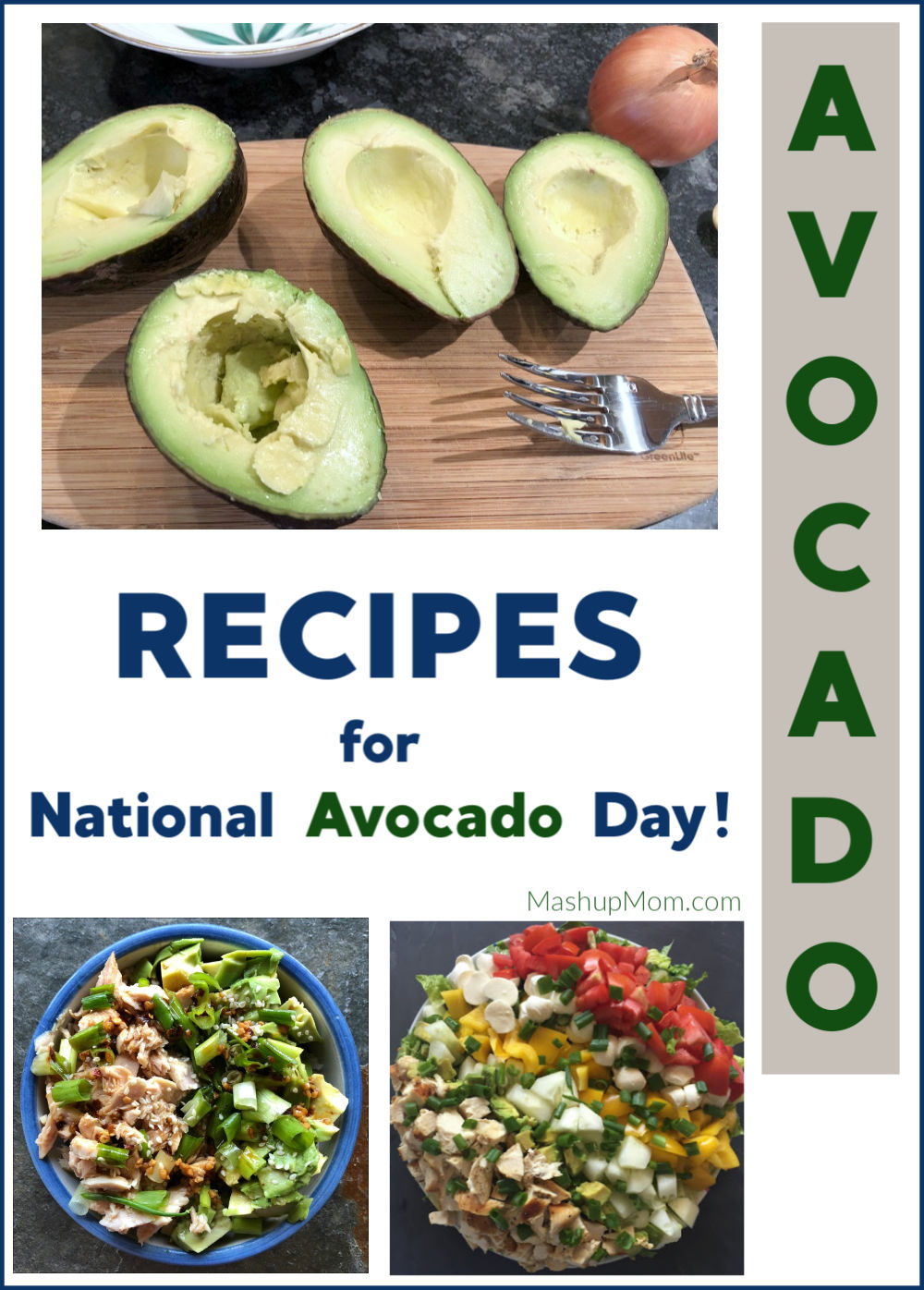 Why yes… I do tend throw avocado in just about everything, personally. But, what are you making on National Avocado Day?