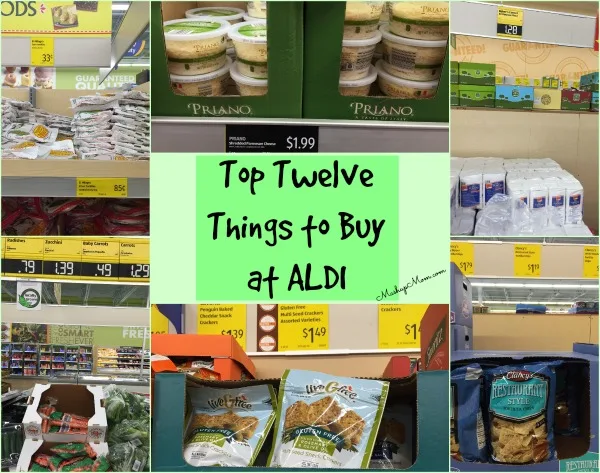 A couple of weeks ago I told you about some of my favorite things to buy at Costco. Today, here are my top twelve things to buy at ALDI! Do you agree? What would you add?
Top Twelve Things To Buy at ALDI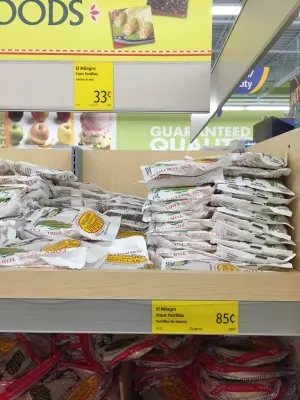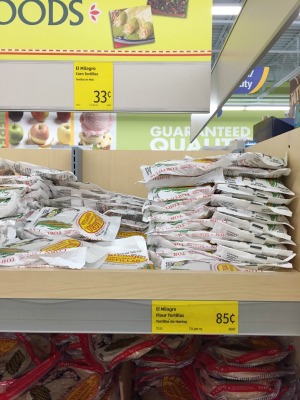 1. El Milagro tortillas. These are, simply, made of awesome — and at $.33 for corn or $.85 for flour? Totally awesome. Plus Chicago area ALDI stores get daily deliveries, so if you are lucky, you'll one day catch them as they're restocking. Because the only thing better than an affordable and tasty El Milagro tortilla is a fresh and warm El Milagro tortilla.

2. Produce. ALDI puts different produce items on sale each week, at a huge savings over conventional grocery stores. The quality of produce at my ALDI is almost always better than the produce at my Jewel — and I can get 2-4x as much for my money, making this one a no-brainer. While they do have limited varieties, I count on ALDI for basics like cheap baby carrots, mushrooms, strawberries, avocados and more.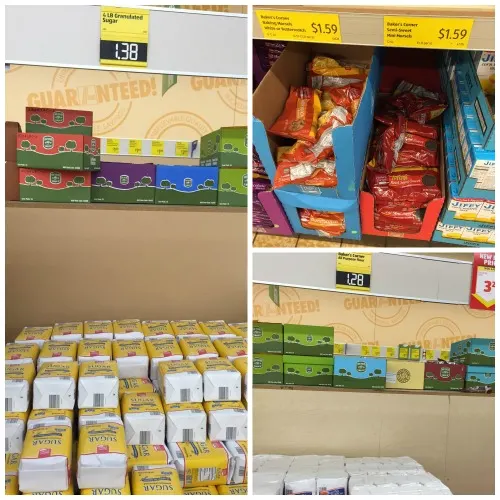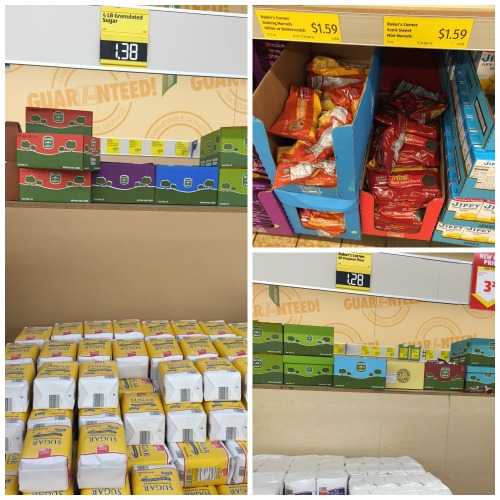 3. Baking supplies. Sugar for $1.38, flour for $1.38, baking morsels for $1.59… even the gluten free baking mix at $2.99 is cheaper than I can get gluten free Bisquick with subscribe & save on Amazon, with no noticeable taste difference.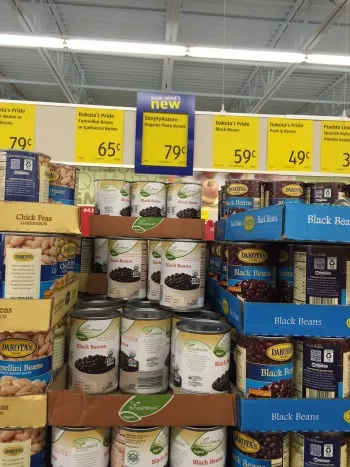 4. Canned beans. We use a lot of beans in soups, stews, and chili, and they range $.59-$.79 a can every day. I can pick up organic beans at ALDI for less than the sale price of conventional beans most other places, and coupons for beans are few and far between.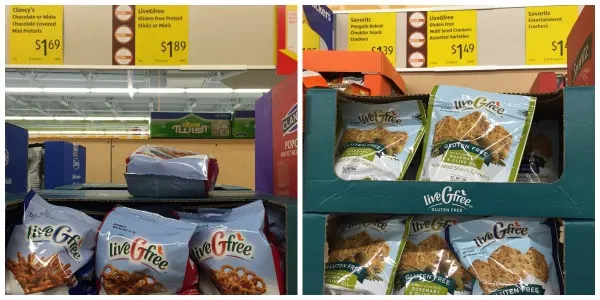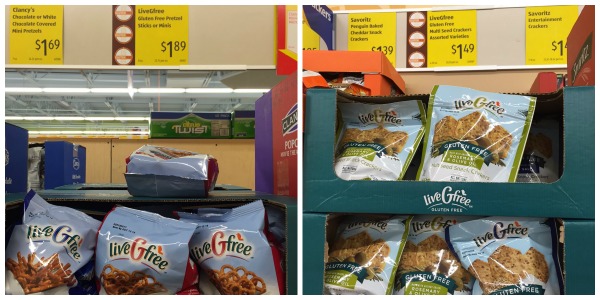 5. Gluten free snacks. If you've priced out gluten free products, you're familiar with the sticker shock that can come with that diet. I have been buying the ALDI liveGfree gluten free pretzels ($1.89) and crackers ($1.49) for wheat free Junior High Guy, and he's a big fan of both. Note: If you're also dairy free one variety of the crackers contains milk, so check labels.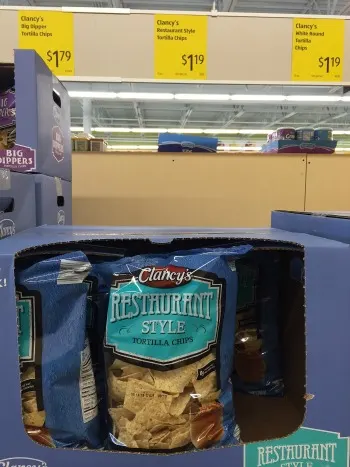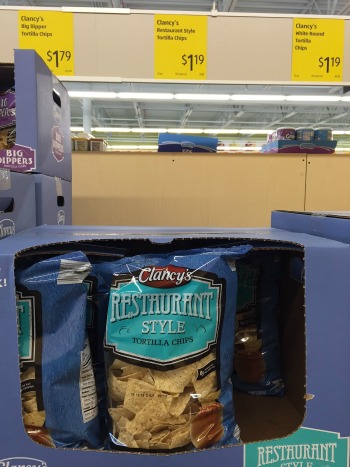 6. Clancy's tortilla chips. They recently changed the bag, but same great chips and same $1.19 everyday price. Cheaper and tastier than Tostitos!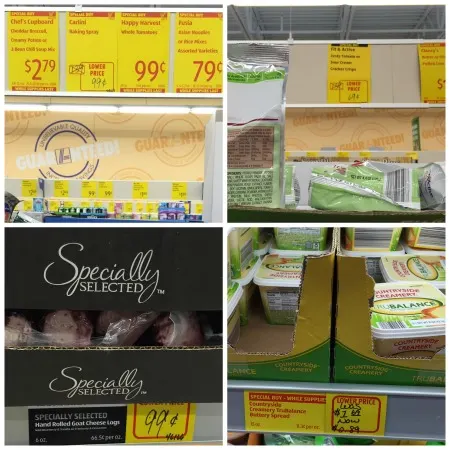 7. Clearance items. Whenever you're in ALDI, make sure to walk the aisles looking for good clearance prices. It won't take long, as the store isn't that big! Your best bet here will be on perishables nearing their expiration date, and on special buys that need to be cleared out to make room for the next batch.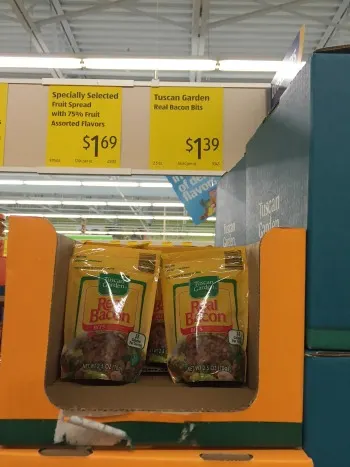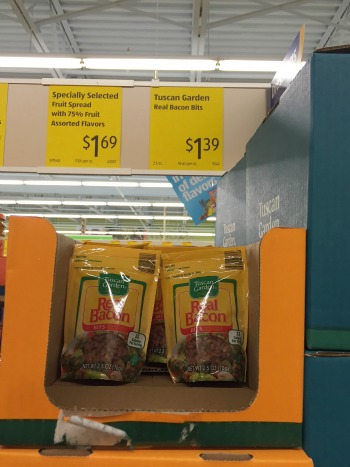 8. Bacon bits. They're $1.39. Enough said.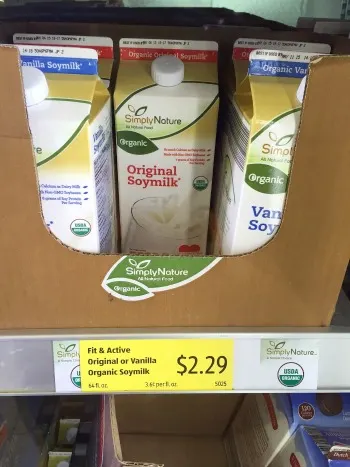 9. Organic soy milk. Coupons for non-dairy milk seem to go in waves — sometimes I can get a better deal on Silk with a coupon combined with a sale, and sometimes it's stuck over $3.00 with no available coupons for weeks. Organic SimplyNature soy milk is $2.29 at ALDI every day. Dairy free Junior High Guy gives it a thumbs up, so this is where I buy soy milk in the absence of a great sale elsewhere.
10. Cheese cups. Aside from the rare ALDI sale or clearance price, regular shredded and block cheese are not a super buy at ALDI; it goes on sale for less almost every week at one or another nearby grocery store. However, shredded and crumbled cheese cups are a nice everyday price at $1.79-$1.99, and MashupDad is an especial fan of the Parmesan.
11. Weekly Special Buys. Every week ALDI brings in a new batch of products as limited-time Special Buys — and how fun is that? Some of these are better prices than others, so watch that, but sometimes you can get a great deal. My kitchen alone sports everything from a cushy floor mat to a big rolling pet food container to a metal strainer, all good prices at one time or another on an ALDI Special Buy.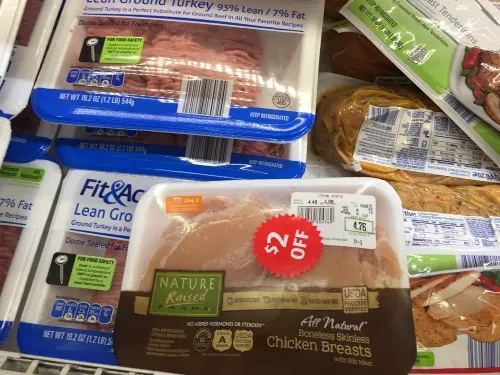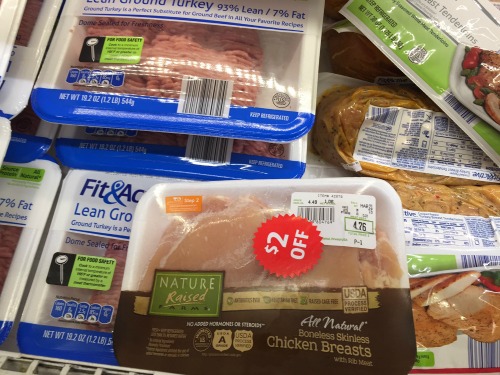 12. Meat (with a caveat). Some meat I will buy at ALDI, and some I will not. Buys include things like this year's corned beef, which came from ALDI at $1.99/lb — it was fantastic. Their Nature Raised chicken is tasty and all natural, and often turns up with clearance stickers. Don't buys include their solution added pork chops (the amount of liquid that cooks out of these is truly disturbing), most of their frozen fish filets (great prices, but processed in China), or the beef filets that show up regularly on Wed. meat special buys (just not very good at all).
Your turn
Those are my top twelve things to buy at ALDI! Do you agree? What would you add to this list, or where do you disagree?