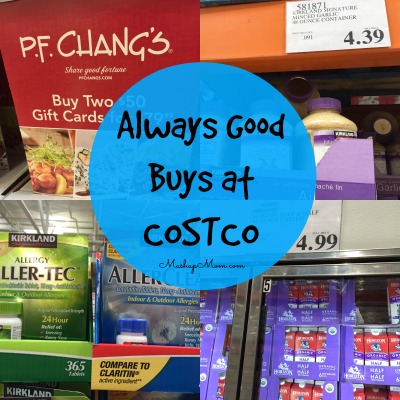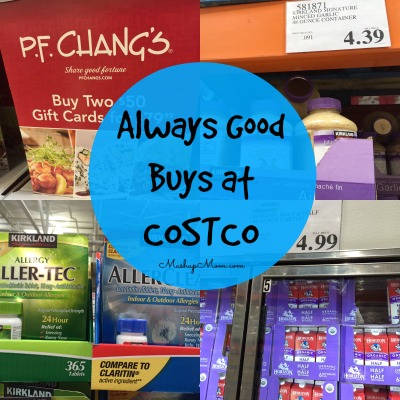 I stopped at Costco this morning and thought it might be fun to talk about a few things that are always a good buy at Costco. Let me know if you agree, or if you have your own list of good Costco prices! This is kind of tricky for couponers, right? Often we can pick up the usual Costco suspects at a much better price at a "regular" store with a good sale + coupon. So I've tried to focus here on things I buy or have seen that meet or beat the usual couponing price — and on products that rarely have coupons available.
See also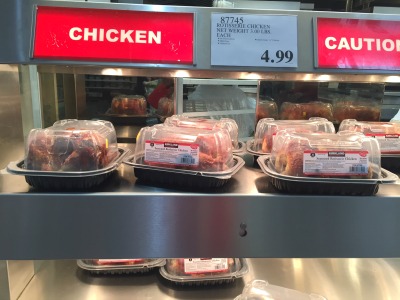 First up, rotisserie chicken ftw. These are bigger, juicier, and cheaper than the ones at Jewel, and as quick convenience food dinners go? Not a bad choice at all. I bought one today myself!
And I already told you about the allergy medication. Both generic Claritin and generic Zyrtec are $3.00 off on special instant rebate pricing this month, but are an everyday good price even without the extra discount. And children's Zyrtec is also a good deal — today you could pick up two 8 oz bottles for $6.99 after the instant discount.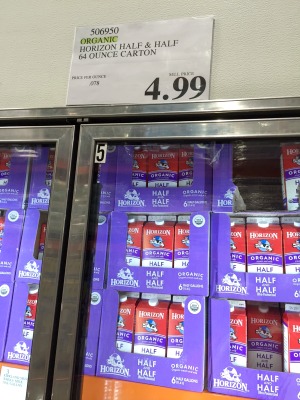 Organic half & half — Horizon Organic 64 oz half & half recently went up a bit to $4.99, but is still a great deal. Conventional Dean's runs almost $3.00 for 32 oz at most stores and conventional store brand about $2.00, and coupons are rare. Plus, this is a fantastic price for organic.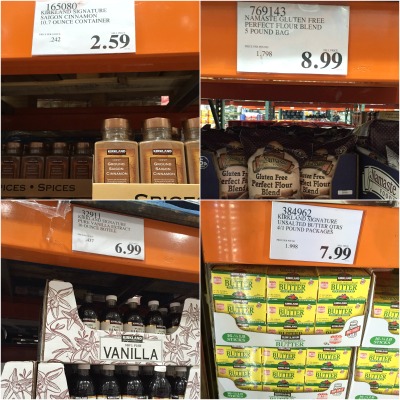 Baking supplies are always a good price. For instance:
Spices — the 10 oz jar of cinnamon above is just $2.59.
Butter — Four 1 lb packs were $7.99, which is $2.00 per 1 lb quarters. We don't generally see cheaper than that in the grocery store except occasionally around Easter or Thanksgiving, and butter coupons are not what they used to be.
Vanilla — This 16 oz bottle of pure vanilla extract? $6.99.
Flour — A 5 lb bag of Namaste gluten free perfect flour blend is $9.99, which is cheaper than I've ever seen it anywhere else.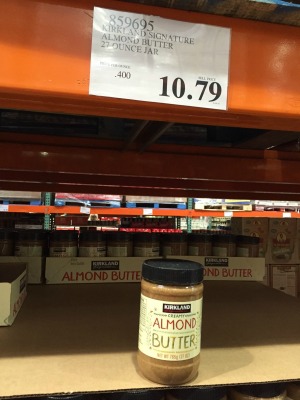 I've bought this 27 oz jar of almond butter a couple of times now. The last deal I saw (and they are rare) was for MaraNatha almond butter at Target at $5.19 for 12 oz after coupon stacks. That's $.43 an oz — and the Kirkland brand is $.40 an oz every day, is darn tasty, and contains only roasted almonds. (Even the ALDI brand is up to $5.49 for 12 oz!)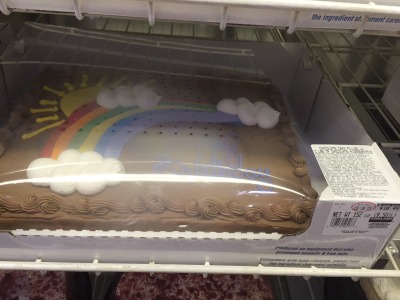 Birthday cakes. This is a very large cake for $18.99!
String cheese. $7.79 for 48 oz works out to $1.95 per normal 12 oz bag — which is a sale + coupon price.
Gift cards, particularly restaurant gift cards. They don't have a huge selection, but those they do have are generally 20%-25% off face value.
Chocolate chips. You can get 72 oz for $9.99, which works out to $1.67 per normal 12 oz bag. Although you can get Nestle morsels cheaper on occasion around the holidays with coupon + sale price, this is a good price — and the Kirkland brand does not contain dairy, so I can buy these for dairy free Junior High Guy. (Note: These are processed on shared equipment with products containing milk, so don't count on them as dairy free if you have a severe allergy.)
48 oz of minced California garlic for $4.39? Yes, please. I use a lot of garlic in this house, and this is cheaper than the large jars sold in produce stores (plus, some of those brands contain corn syrup, which the Kirkland brand does not).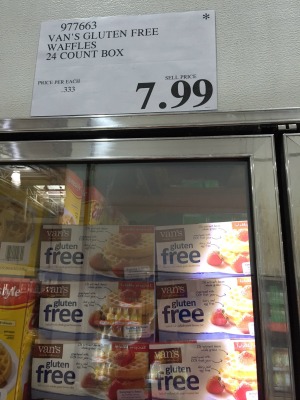 Gluten free waffles. $7.99 for 24 works out to $2.00 per normal 6 ct box. These sell for $2.79-$3.99 normally, go on sale for $2.50, and coupons are rare and always print limit one. (I know these things because Junior High Guy is a huge fan of this brand, lol.)
Tortilla chips. Costco charges $3.79 for a 48 oz bag of tortilla strips, or $.08 an oz. They charge $4.59 for a 40 oz bag of organic tortilla chips, or 11.5 cents an oz. ALDI sells a 13 oz bag of tortilla chips for $1.19, or $.09 an oz. The conventional are slightly cheaper than ALDI per oz, and both are much cheaper than name brand — plus, we see few coupons for name brand any more.
So that's my list for today
What do you always buy at Costco? Do you agree that these are good buys at Costco, or does your list differ dramatically from mine? 🙂