Cheeto dust finger protectors, cats that hold tacos, cats that hold AirPods, & more. Weird and fun Amazon products week of 4/4/22 — for you, for fun, for white elephant or birthday gifts, or just to enjoy!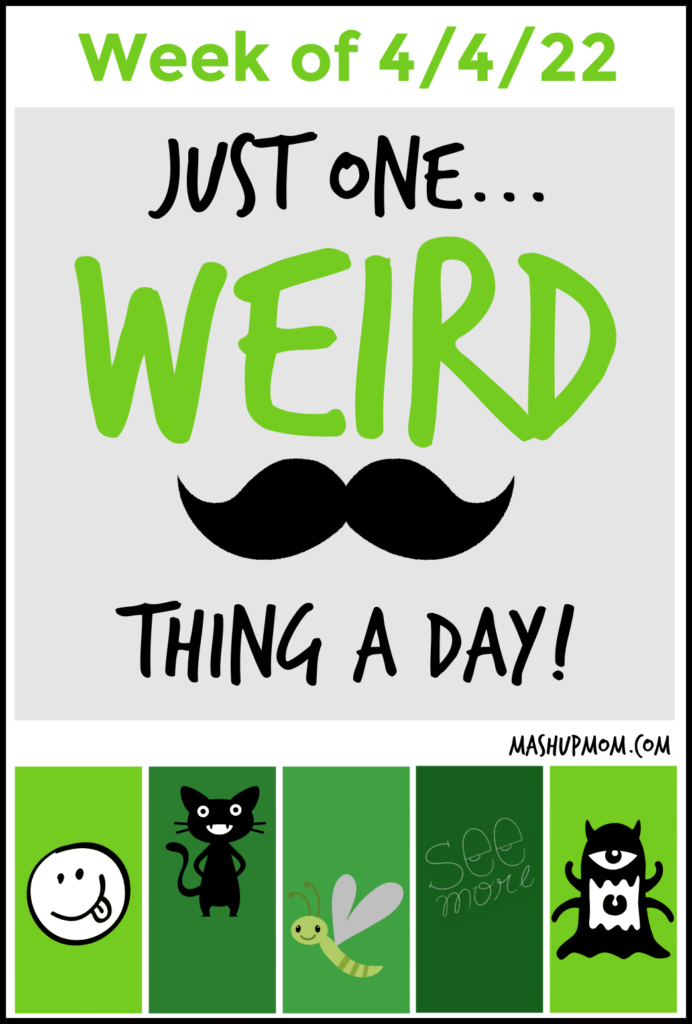 One weird Amazon product for every day of the week? Oh, yes: Think unusual, fun, or white elephant gifts! I share a new strange or fun find every morning over on the Mashup Mom Facebook page, which then feature in this weekly roundup every Sunday.
Why? Because we all need a little help starting our day with a smile lately. What's your own favorite pick among this week's weird Amazon products?
Amazon Oddities, week of 4/4/22
Let's start thematically on Meatless Monday: Is anyone else tempted to swap out their kid's current PopSocket with this vibrant BROCCOLI version?! Mine would (not) love that.
Speaking of thematic, let's move on to Taco Tuesday. This kitty cat taco holder is pretty darn amazing for your next taco night, don't you think?
Moving right along… So you know how when you're eating Cheetos or other messy chips, your fingers tend to get all orange-cheese-powder-covered? Never fear: Chip Fingers to the rescue!
I guess our theme for much of this weird Amazon week is accidentally food & drink, hmm. Next up: Wake up every morning to freshly brewed coffee next to your bed, with this actually-not-a-joke Barisieur alarm clock coffee maker! It's not cheap, though.
And then for when you are cooking food, we have an apron sporting a sloth. With a llama on his back. Riding a pizza. In space. I'm not sure how else to describe this, really!
We're now up to Caturday, and you know that means that today's weird Amazon product has to be thematic, right? So, for your consideration if you need a new stand for your AirPods: A magnetic dance cat AirPod earbuds holder.
Be sure also to follow the ongoing adventures of The Notorious Bad Kitty Lucy and friends, if you're a cat person. 🙂
Rounding up our week of differently delicious: Mentos nail polish, anyone? I guess that this is FRESH, if nothing else!
More fun Amazon finds here next week
Find another weekly Amazon Oddities roundup here next Sunday. If you can't wait, though: Head over to Facebook and start out your day with a new fun pick every morning (plus much, much more).
As an Amazon associate, I earn from qualifying purchases.