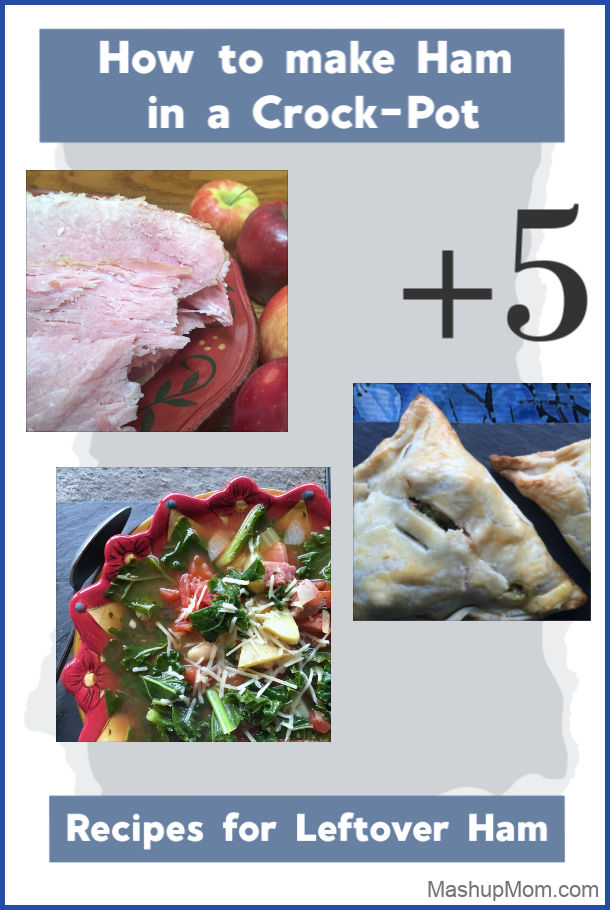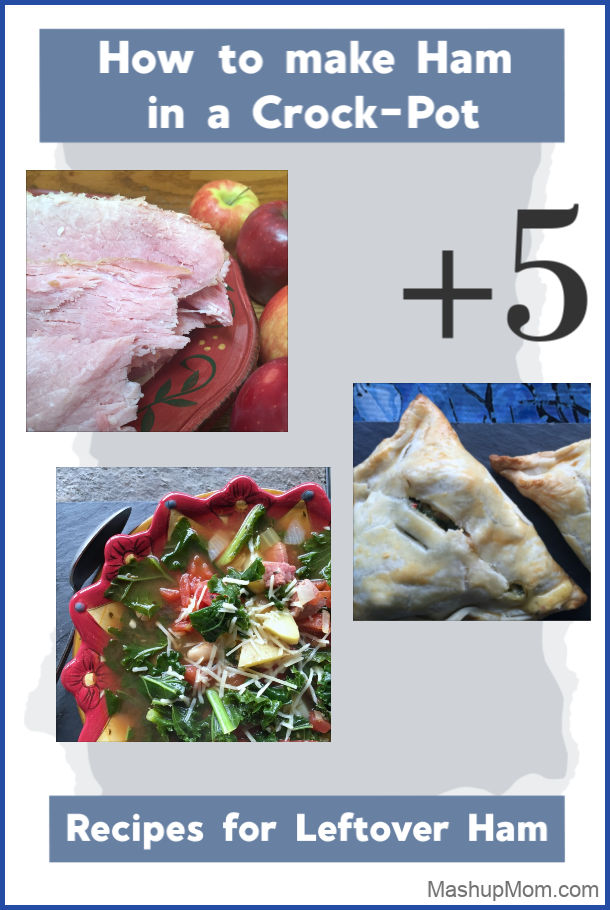 'Tis the season for sales on ham — even better, that affordable ham trend of course continues after the holidays when we can often find awesome clearance prices! So here's a little roundup of leftover ham recipes to help you make the most of your holiday ham.
I'd love to hear your favorite ways to make use of leftover ham, too, so please do share in comments. 🙂
How to Make Ham in a Crock-Pot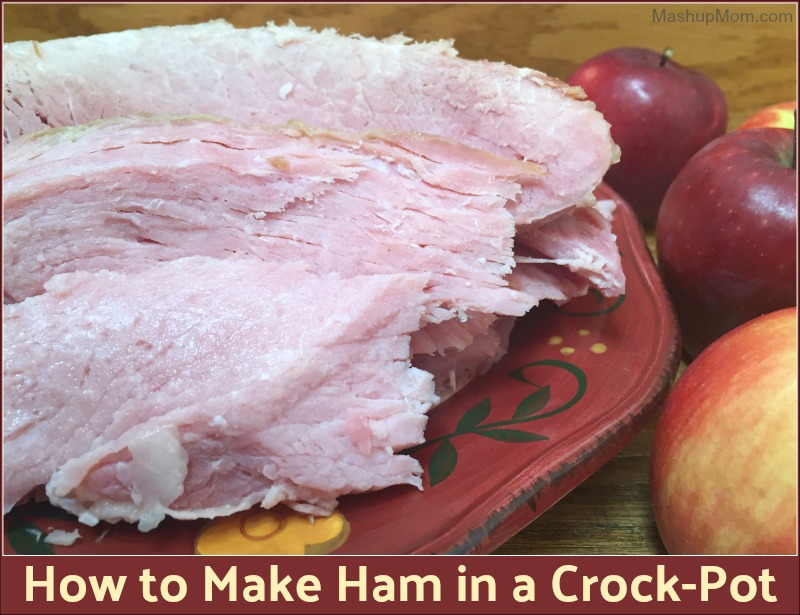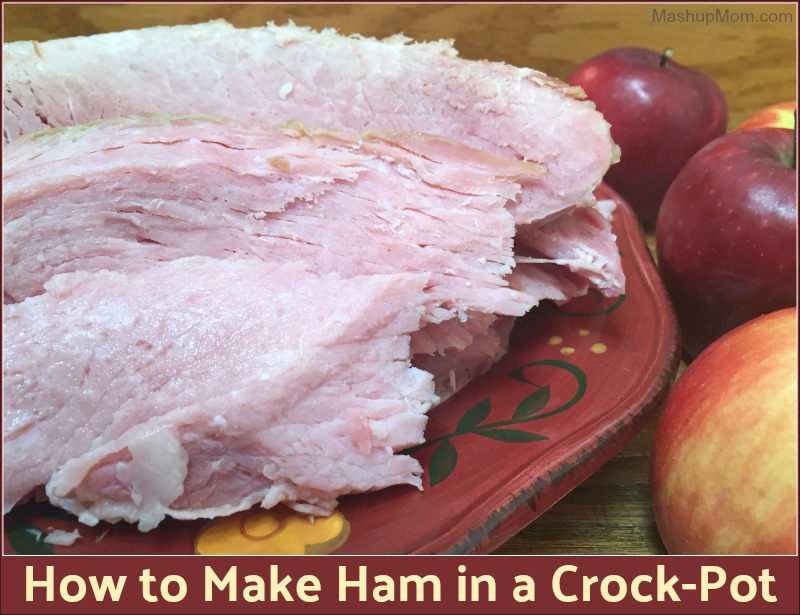 I often make my ham in the slow cooker in order to leave my oven free for other things. As long as you're careful to cover the crock well in order to seal in the moisture, your ham will come out lovely and juicy in the Crock-Pot. It's just this easy: Here's how to make ham in a Crock-Pot!
Five Recipe Ideas for Leftover Ham
And since (despite our very best efforts) it's generally impossible to demolish an entire ham in one sitting, here are five recipes using leftover ham to help get your creative juices flowing.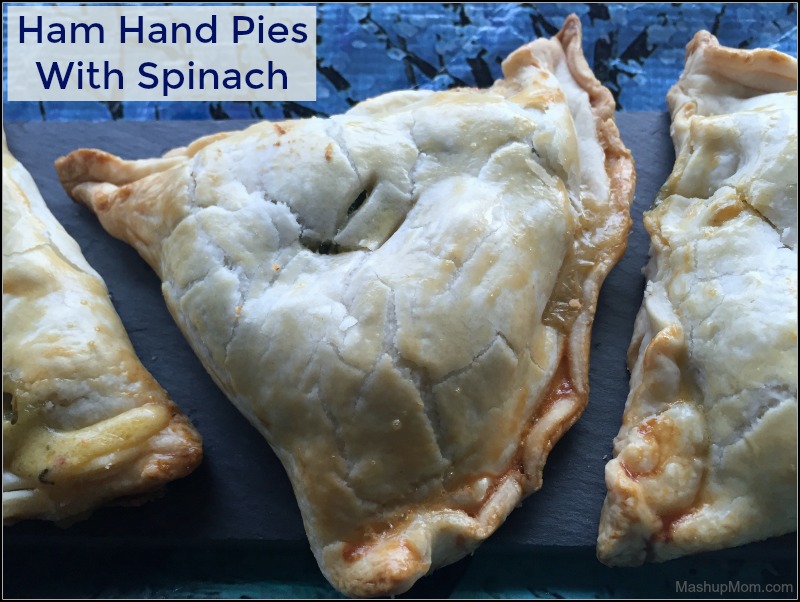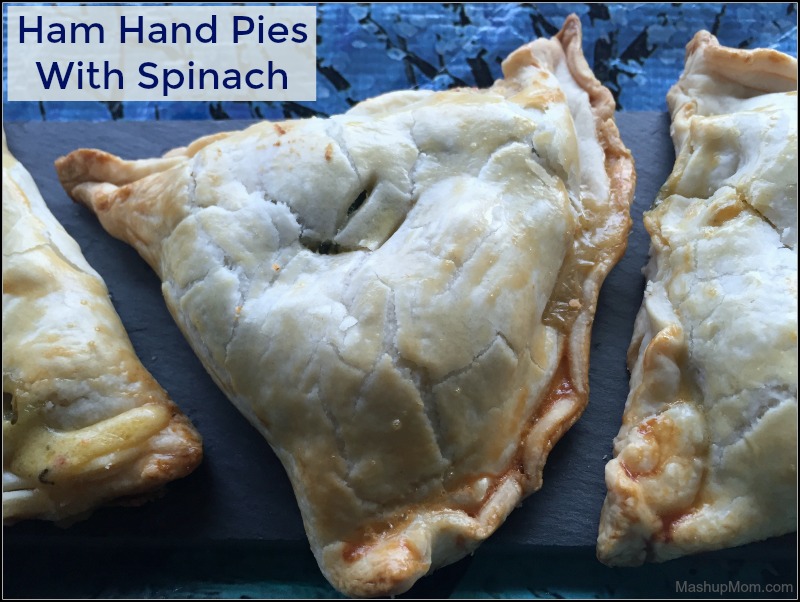 One of my favorites, ham hand pies with spinach are so comforting, filling, and downright delicious. Luckily for us: Pie crusts are also on sale around the holidays. Or, go all out and make your own.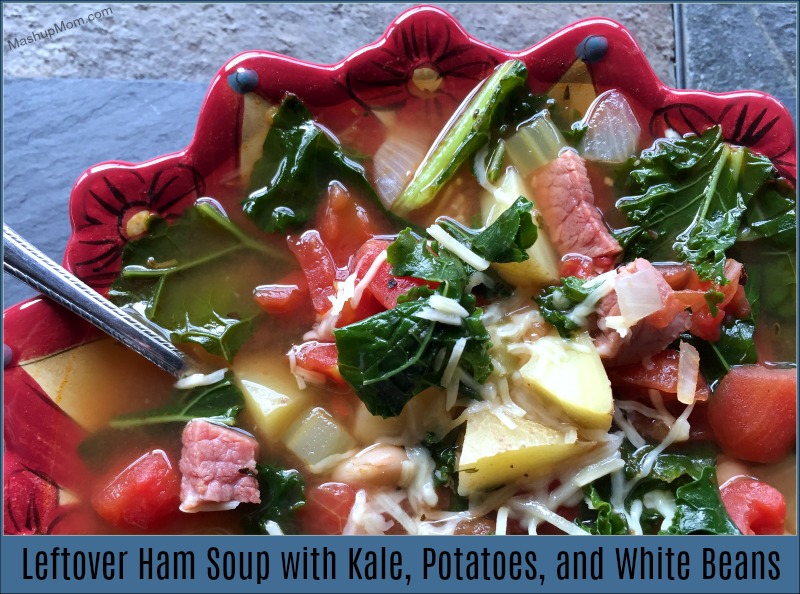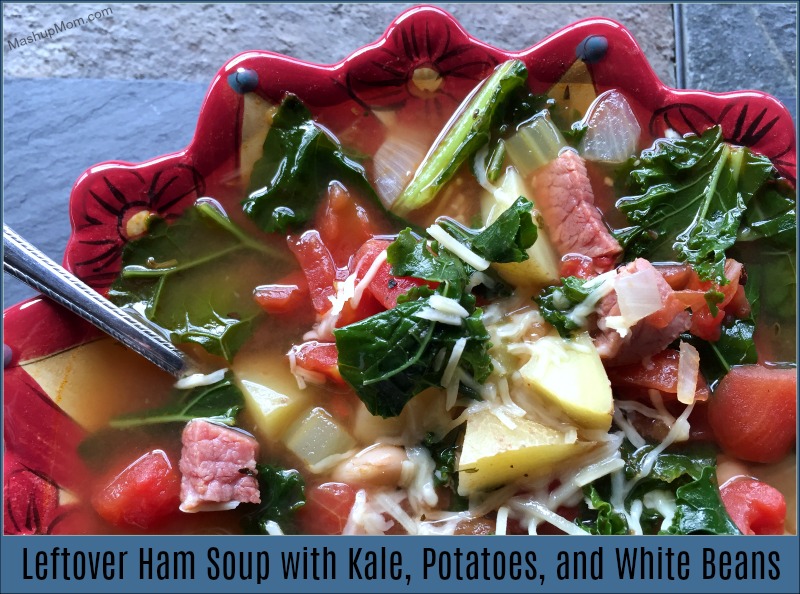 After carving your ham, always be sure to use the bone to make a big batch of broth for use in other recipes, such as in this hearty leftover ham soup with kale, potatoes, and white beans.
Bonus — find instructions in that same post on how to make your ham broth in the slow cooker overnight, then use it in this or your own favorite leftover ham soup recipe.
This big batch of leftover ham soup will give you soup for days!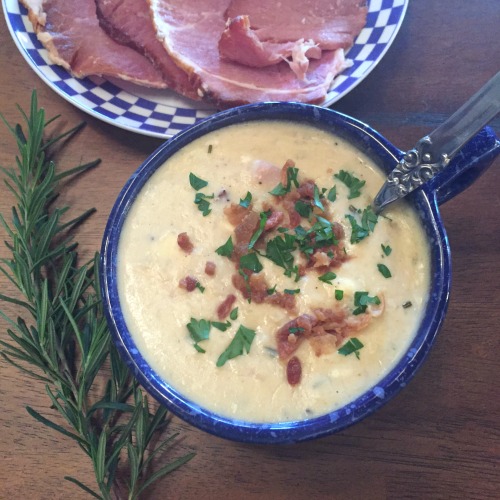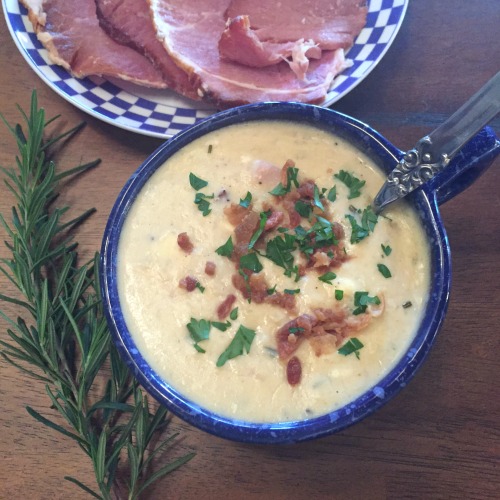 But really, you can throw leftover ham into so many different soups. Almost everything is better with the addition of a little salty ham! Such as, for instance, this Instant Pot ham & potato soup recipe…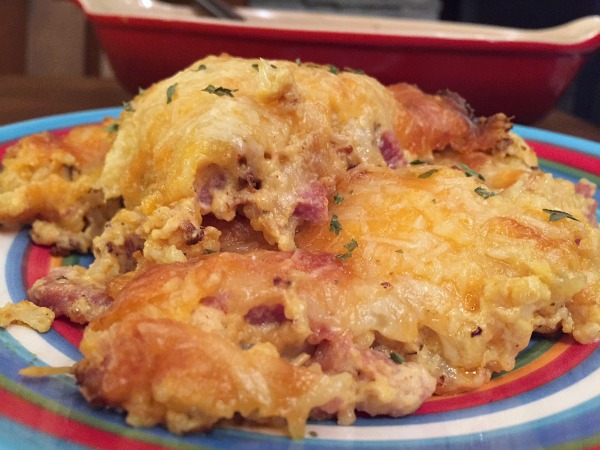 And here's one for the keto folks: Low carb cauliflower au gratin with ham is the quintessential cheesy comfort food. The kids always go nuts for this one! Low carb, Atkins friendly, and gluten free, too.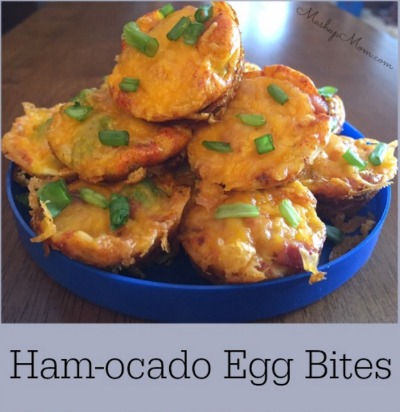 And on a more breakfast-y note, you can of course throw your leftover ham into just about any scrambled eggs and omelets with impunity, but you can also kick things up a notch with Ham-ocado egg bites. Yes, they are exactly as cute and cheesy as they appear, and the cool creaminess of the avocado plays perfectly off the salty chewiness of the ham.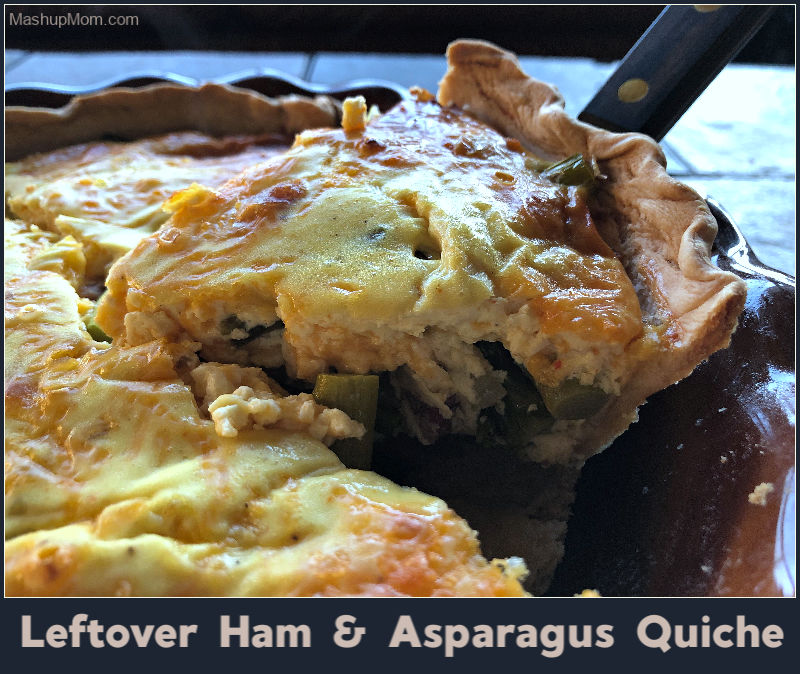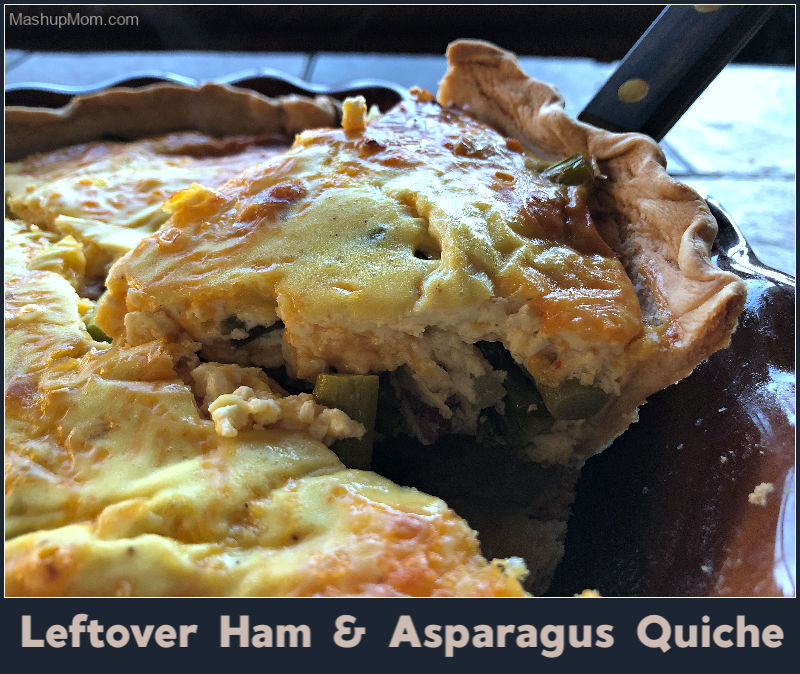 And here's a bonus sixth recipe, since I'm not good at rule-following (and because I made it a couple days after this post…): Leftover ham & asparagus quiche works equally well for breakfast or dinner!
What are your favorite ways to use leftover ham?
I'd love to hear your ideas, too. In addition to the above recipes, I tend to throw leftover ham into (and onto) everything from quesadillas to grilled cheese sandwiches to naan pizza, but am always looking for new ways to incorporate leftover holiday ham into various recipes. How do you like to use yours? Share your favorite recipe ideas for leftover ham in comments!