Looking for fun white elephant gifts? Aren't you in luck, with our weekly roundups of weird Amazon products! This time, enjoy everything from a playable Gameboy-inspired phone case to a Tetris-inspired sandwich cutter — and so much more.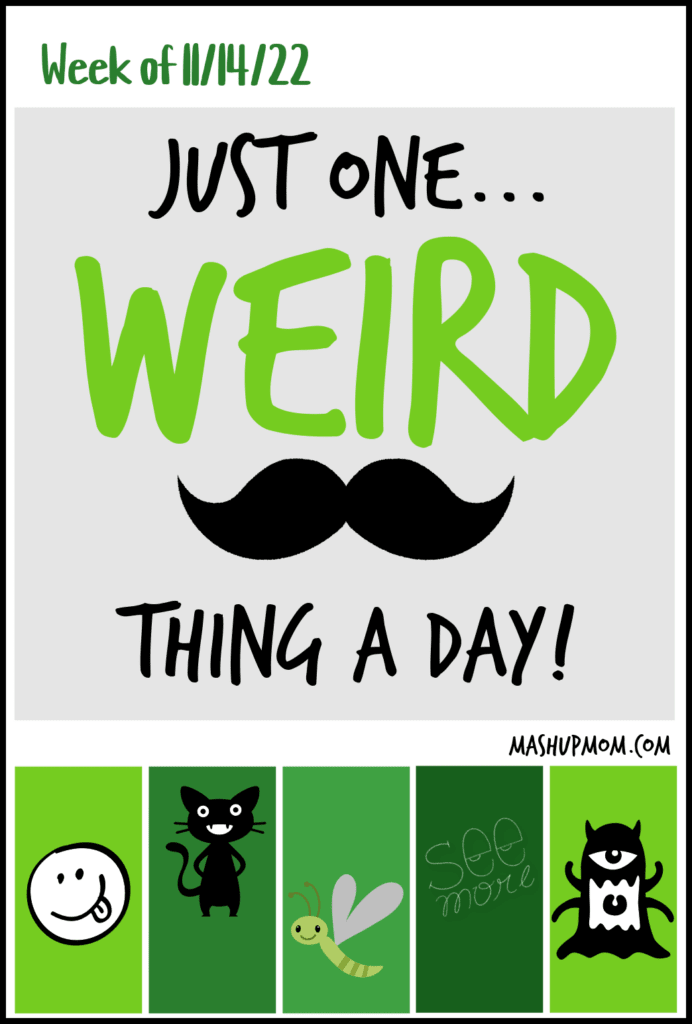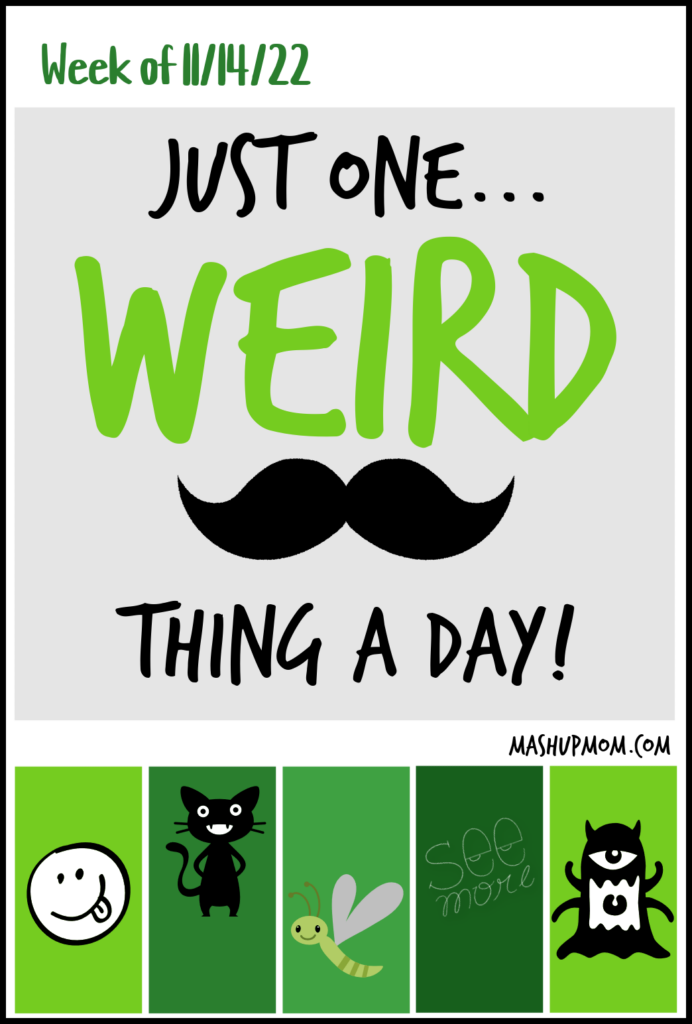 Instead of giving the same old gifts this year, why not take a little look around the weird, cute, and unusual side of Amazon? Here are some options from the week of 11/14/22: You'll see one weird, fun, or white elephant Amazon product over on the Mashup Mom Facebook page every morning, which are recapped every Sunday over here.
Hope you enjoy! And be sure to let me know your own favorite pick from this week of Amaz-odd.
Weird Amazon products, week of 11/14/22
This first one seems appropriate for Meatless Monday, doesn't it? If you have a kid who hates broccoli — but loves to collect stuffed animals — really confuse them with today's fun Amazon find: The Jellycat Vivacious Vegetable Broccoli Plush.
Make your phone look like a classic Gameboy, complete with playable games, using this retro game console case. (Switch sizes in the middle of the screen to the type you need, because it's available for multiple phone models…)
You know how they have those mermaid tail blankets for kids? Well, if you've always been secretly jealous of this… here's a grown woman sized mermaid tail blanket for you!
Make packing lunch a bit more fun when you Tetris up your sandwiches using this puzzling crust cutter, because: Who doesn't want a puzzle sandwich, I ask you?
While we're doing fun kitchen items, let's look at this 60 minute pink mechanical kitchen timer… which is of course shaped like a pig.
Featuring over 50 haikus with images, Please Stop Touching Me… and other Haikus by Cats is our amusing (yet poetic) Amazon find today. Find a new funny, cute, or white elephant cat-related gift idea every Saturday, because every Saturday is… CATurday!
Be sure also to follow the ongoing adventures of The Notorious Bad Kitty Lucy and friends, if you are a cat person. 🙂
While we're talking cute animal finds: Add some levity to your morning coffee or tea with this somewhat different pig nose mug — or, entertain your significant other, coworkers, kids, and more.
More weird Amazon products here next week
Stay tuned next Sunday for a new roundup of weird Amazon stuff! Or, head over to Facebook every morning to start out your day with a new fun pick — and, of course, much, much more.
As an Amazon associate, I earn from qualifying purchases.