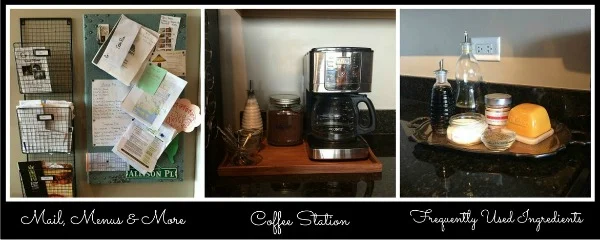 This week's Frugal Homemade features a few printables I've put together. They are all based on popular New Year's Resolutions — and we are at right about the time when people start to get disillusioned with their resolutions. Hopefully these will help you stay on track!
Click on any printable to see it full sized for easy reading and printing.
The resolutions or goals we're focusing on today are a relatively easy way to establish some savings, organize your home, stay on track with daily organization & time management, and stick to your fitness plan. Those seem to be the top Resolution Fails, and I know I will struggle with at least one of them myself, so let's try to get these squared away so 2016's resolutions can be a little more fun!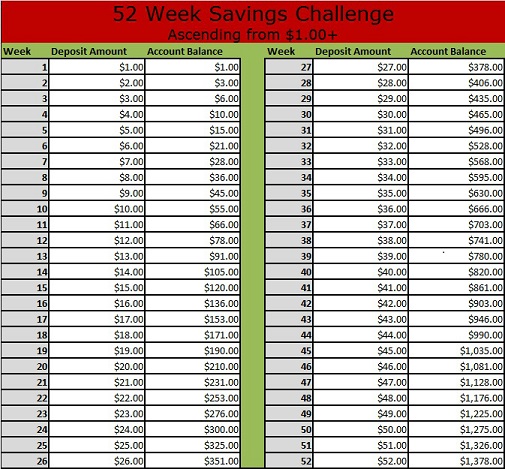 1) The 52 Week Savings Challenge
We talked about this on New Year's Eve. If you thought about starting this then, but didn't, it's definitely not too late to start now! This is Week 5 and we're up to $15.00 saved. If you haven't started, you can start now with a $15.00 "deposit" that will get you all caught up & ready for Week 6. This is a fairly painless way to save almost $1400.00 this year. If that will stretch you too thin, cut each amount in half & still save almost $700.00! If you have a bigger goal to work towards, double it to save almost $2800.00.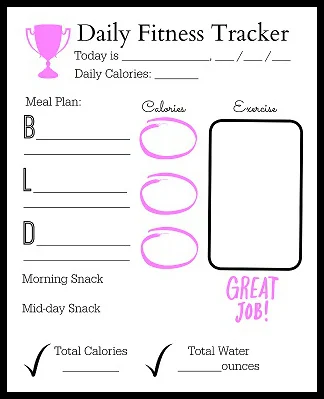 2) Keep on Track with your Fitness Goals
Here is a printable that will help you help yourself. Keep track of your calories, your exercise goals for the day, your meals & your water intake. You can keep each day's sheet on your fridge or pantry door to remind you to Eat Less & Drink More Water!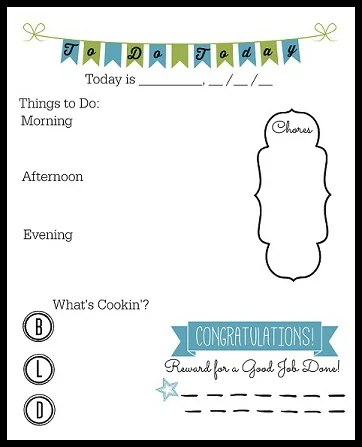 3) Daily Organization & Time Management
Some people are good with a mental list, others need to write things down & cross things off. If you're the latter, here' a printable that will let you plan your day from errands & appointments to the meal plan for the day.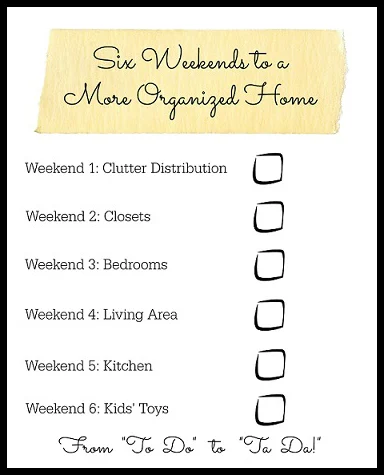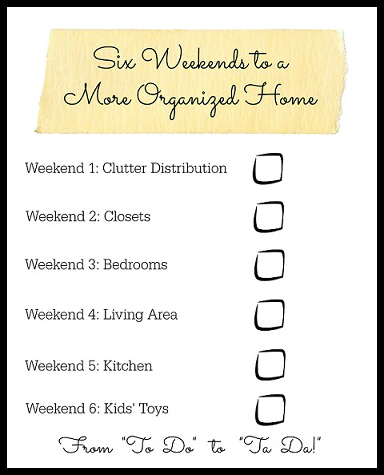 4) Six Weekends to a More Organized Home
Your house didn't get messy over night, so don't expect it to be organized in a day! Here are a series of printables broken down into six categories to be completed over the course of six weekends.
Weekend one: Clutter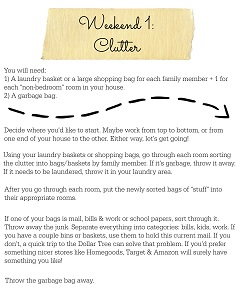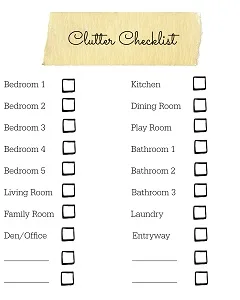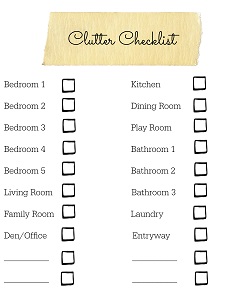 Weekend two: Closets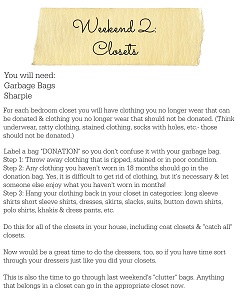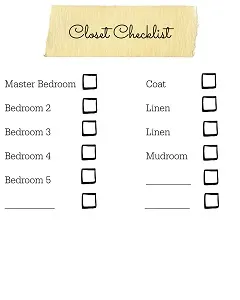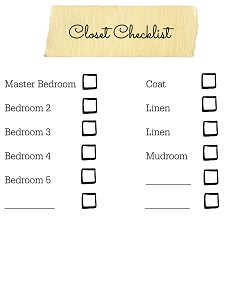 Weekend three: Bedrooms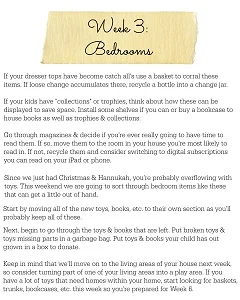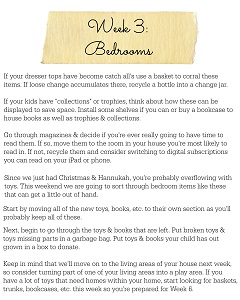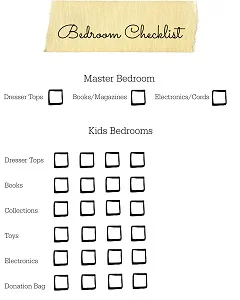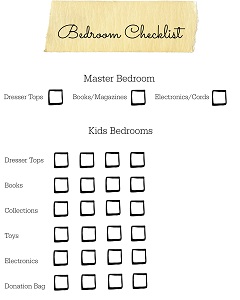 Weekend four: Living areas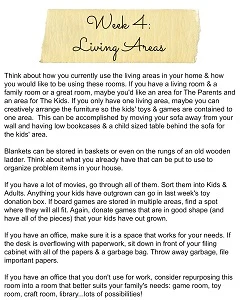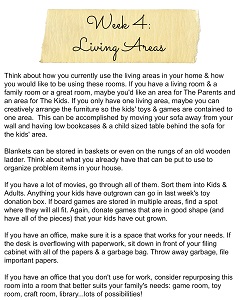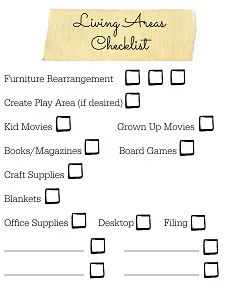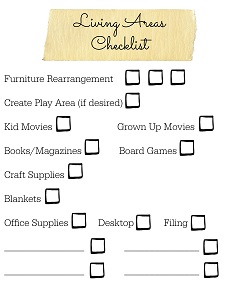 Weekend five: Kitchen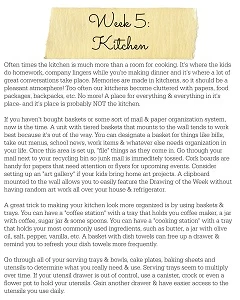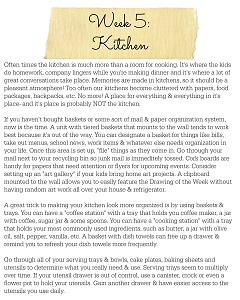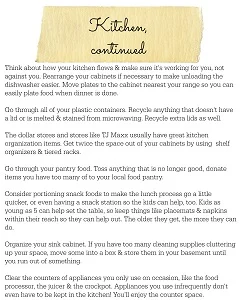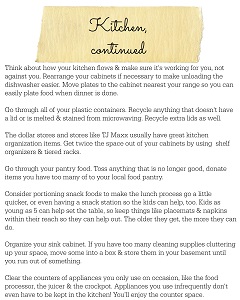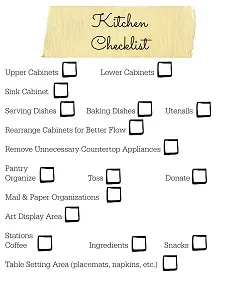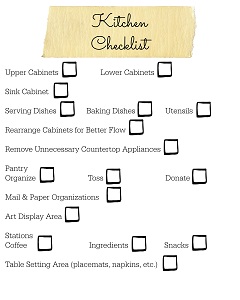 Weekend six: Toys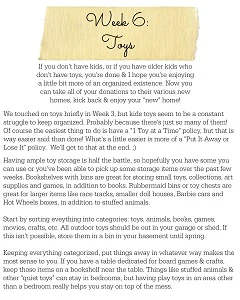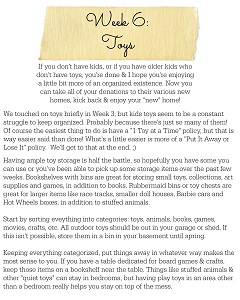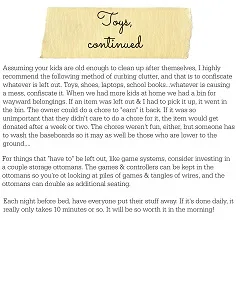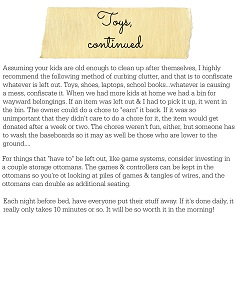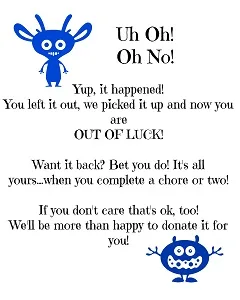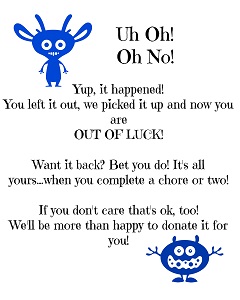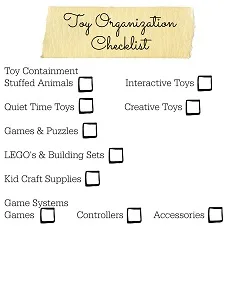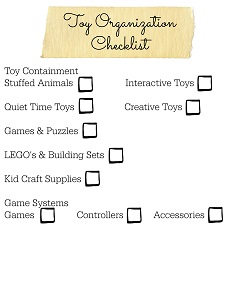 Then, get organizing
Here are some home organization products to take a look at. Preparation is half the battle, so after reading through the suggestions, evaluate your needs, see what you already have that you can re-purpose to help with organization and be on the look out for things you can purchase that will help keep your house a little more organized!