Instant Pot vs. Slow Cooker: Dum dum dum… I'm reading lots of commentary lately from people who are ditching all their other small kitchen appliances, particularly their Crock-Pot, in favor of their shiny new Instant Pot. I get the impulse: Who doesn't want to decrease clutter, and who ever has enough room in their kitchen?
But as much as I'm enjoying my Instant Pot, you'll never pry my beloved Crock-Pot out of my hands — and here's why. 🙂
As an aside: Yes, I know the Instant Pot has a slow cooker function built in
I've tried the slow cooker function on the Instant Pot. I don't especially like it and haven't had good results at all. While the Instant Pot does a lovely job pressure cooking (and some dishes do come out better in the IP), the Crock-Pot does a much better job in giving consistent and reliable slow cooked results.
Why My Instant Pot will never replace my Crock-Pot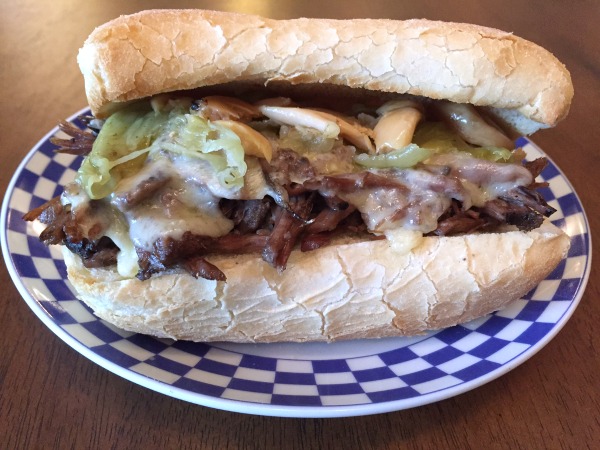 1) Horizontal works better in some cases
My seven quart Crock-Pot has a long oval pot, while my six quart Instant Pot has a tall circular pot. It's easier to fit large cuts of meat, for instance, into the slow cooker. In the Instant Pot, everything has to stack up vertically — it's like having limited land to build on, so having to go with high-rises. Sometimes you just need to sprawl.
2) Simplicity is a virtue
I don't have a programmable slow cooker for a reason: Simplicity can be a virtue, and there's something to be said for doing one thing, and doing it well. My manual Crock-Pot has four settings: High, low, warm, and off. (That's plenty, lol!) I never have to worry about which button to push or whether I need to quick release or slow release or use high pressure or low pressure or… Does the meal need to cook on high, or on low? That's all.
3) OK, I just like the comforting smell of food simmering in the Crock-Pot all day
I've seen people say that the shorter cooking time and sealed lid on the IP are a bonus because the smell of cooking food doesn't permeate your house as it does with slow cooked meals. But… but… I can honestly say I love walking into the house and taking in the smell of a home-cooked meal. Good home cooked meals are part of what makes a home a home, and the smell of food simmering away in the Crock-Pot makes my house feel like a home.
4) Set it and forget it
I don't know about you, but I often have more energy to cook and meal plan in the morning than I do at the end of a long day. While the Instant Pot is great when you need to get dinner on the table relatively quickly or haven't had time to plan, I still feel less rushed when I take my time throwing dinner ingredients into the Crock-Pot in the morning or at lunch time — and I like being able to get a meal going, check dinner off my list early, and then go run errands, pick up kids, or go about the rest of day. (The Crock-Pot is also more forgiving in this regard: If I leave something in there for 5.5 hours instead of five hours on the dot? Everything's probably going to be OK, whereas in some recipes if I don't quick release the Instant Pot as soon as it screams at me, I'm going to end up with a pot full of mush.)
5) Some recipes just turn out better in the slow cooker
While most slow cooker recipes can be converted to the Instant Pot, some just seem to taste better slow cooked. (Slow Cooker Italian Beef comes to mind, for instance.)
Both/And… Not Either/Or!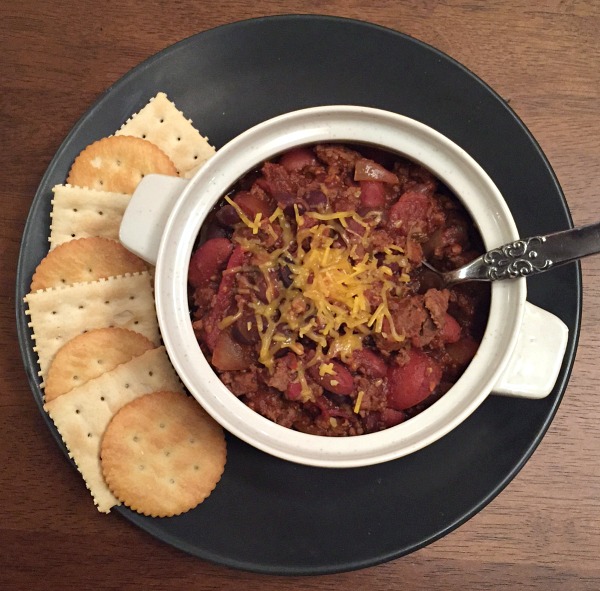 I'm having a lot of fun with the Instant Pot
… and for some uses, it's definitely superior to the Crock-Pot. Bone broth and vegetable broth come to mind, as do mashed potatoes and chili. The Instant Pot comes in handy for last minute dinners, and sometimes the time savings is a definite virtue. But then it's not really a question of "which is a better appliance," but a question of "which is better for this particular meal." Honestly: I think the rush to Instant Pot everything is a case of the shiny and new over the tried and true, and can find room in my heart and my kitchen for both.
Fellow Instant Pot and Crock-Pot owners
Do you agree? If it came down to your Instant Pot vs. your slow cooker, which would you choose — or do you also have room in your cooking life for both?