Here are 15 favorite meatless meals to jump start your Meatless Monday — or any night you want a vegetarian option!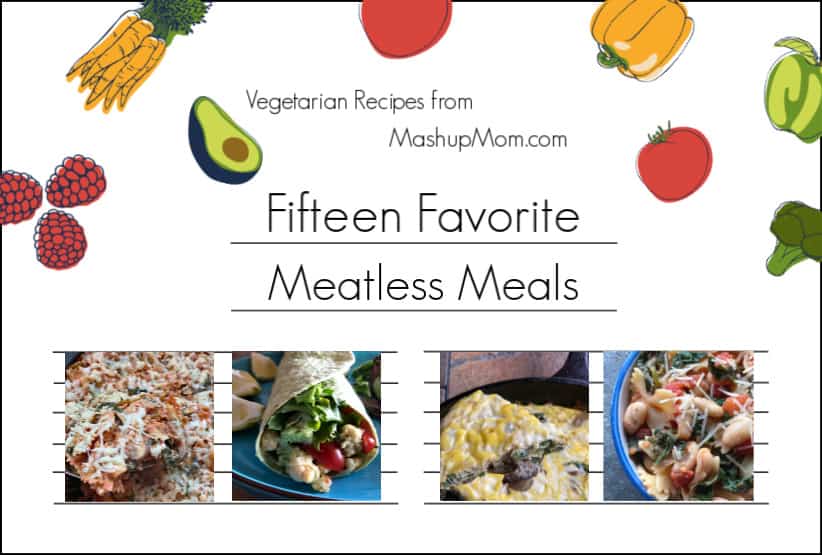 Meat shortages and higher prices getting you down lately? Fear not: These 15 awesome meatless meals will help restore some of your dinnertime mojo!
Here are fifteen of my favorite vegetarian dinner recipes, including both newer creations and older stand-bys. Here's hoping that you find a new family favorite or two of your own. 🙂
Looking for more vegetarian recipe ideas? Take a few minutes to browse through the Meatless Monday category for additional dinner options.
Fifteen Favorite Meatless Meals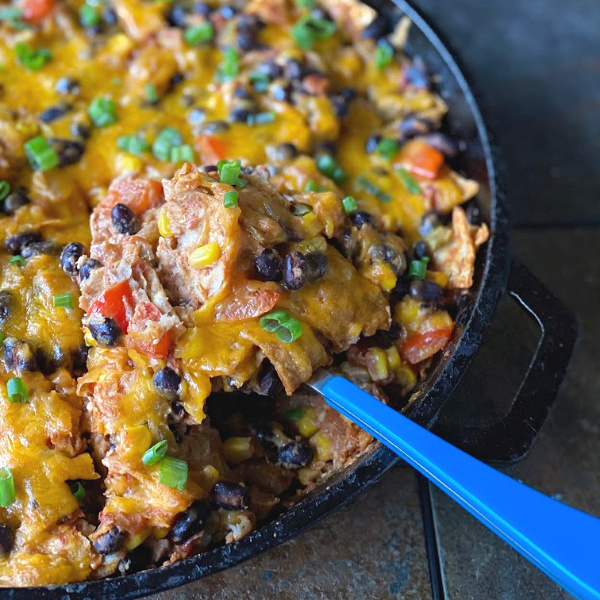 To get us started today, many fajita, taco, and enchilada recipes are easily made meatless when you bulk up the veggies and/or beans. I'll be bringing you more of these types of recipes in the coming weeks, as we continue expanding our Meatless Monday section. For now, though, whet your appetite with this Deconstructed Vegetarian Enchiladas Skillet. So easy, so filling, so amazing — and naturally gluten free, to boot.
Vegetarian Pasta Dinners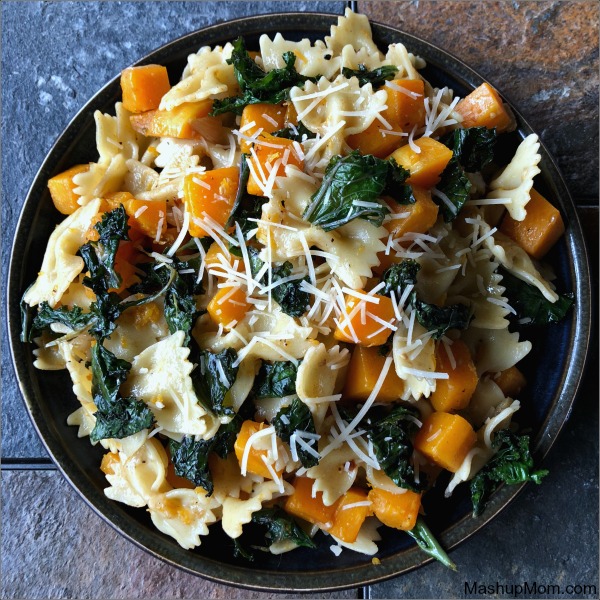 Pasta is always a filling dinnertime choice, but think beyond your basic noodles and sauce and mash up some variety! Butternut Squash & Kale Browned Butter Pasta, for instance, is a feast for your eyes… and a hearty comfort food for fall, when squash is plentiful and affordable.
Speaking of comfort food, this Easy Cheesy Vegetarian Pasta Skillet makes Meatless Monday the very best night of the week. This one skillet recipe holds it all: Artichokes, mushrooms, sweet bell pepper, onion, and spinach, all nestled together in a beautifully cheesy pan of pretty bowtie pasta (farfalle).
And yes, I do often use bowtie pasta, because isn't it just so adorable? Bowties & Beans Pasta with Spinach & Tomatoes comes together in just 25 minutes using mostly pantry staples, making it perfect for a busy weeknight. Packed with protein (and garlicky, Parmesan-y deliciousness), this easy pasta recipe is so hearty that my carnivorous kids didn't even miss the meat.
Veggie Dishes with Eggs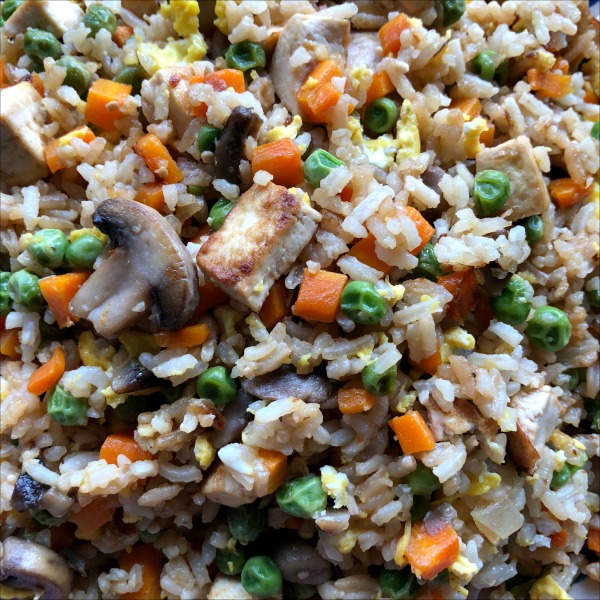 Another great way to pack in some filling vegetarian protein, eggs can either star in a dish or just help bulk up a meatless meal. To add eggy interest: Throw sliced hard boiled eggs into a big dinner salad, chop some scrambled eggs into veggie fried rice, or top your soup or a rice bowl with a perfectly poached or sunny side up egg.
Egg-based dishes fill you up when you're craving comfort food, because a hearty frittata just hits the spot. Ricotta Frittata with Spinach & Mushrooms is a great way to use up some leftover ricotta, and this low carb, gluten free, vegetarian frittata takes just 30 minutes to cook up.
Or, how about taking your frittata fun in a different flavor direction with this gluten free Black Bean, Tomato, & Spinach Frittata? This satisfying cast iron skillet recipe is so full of creamy Southwestern flavor, and packs just enough of a kick.
Prefer your eggs in a supporting role, rather than playing the star? This colorful Vegetarian Tofu & Mushroom Fried Rice recipe gives you an umami blend of mushrooms, tofu, veggies, and egg, all mixed into a big pan of savory fried rice. (You can make this recipe come together more quickly by pre-cooking up the tofu and rice the night before.)
Meatless Sandwiches and Wraps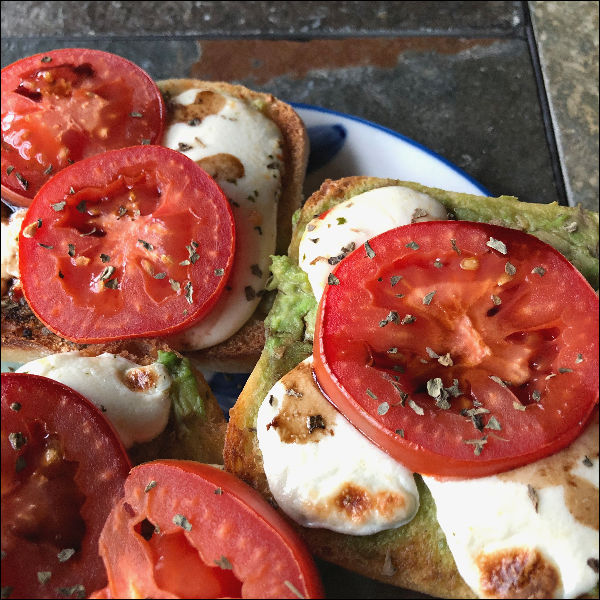 Take it easy on a busy evening with a quick vegetarian sandwich or wrap — but, easy doesn't necessarily mean boring! Find several simple ways to elevate your next meatless sandwich.
To kick things off, how about these Toasted Open Face Caprese Sandwiches with Avocado? Just 30 minutes stands between you and the perfect simple vegetarian meal, which you can pair with a cup of soup or a side salad for a complete restaurant worthy dinner: So easy, yet so deliciously different.
An excellent choice for a hot summer's evening when you don't feel like cooking up a heavy meal, Vegetarian Lemon Chickpea Wraps come together in only 15 minutes! Perfectly light, yet perfectly filling, these quick wraps require just a few veggies + pantry staples.
Another 30 minute weeknight dinner idea, Five Ingredient Grilled Cheese & Tomato Naan sandwiches get much of their flavor from tangy sun dried tomato pesto. There's no shame in using a flavorful shortcut, not when the end result is an out of this world grilled cheese sandwich.
Vegetarian Soups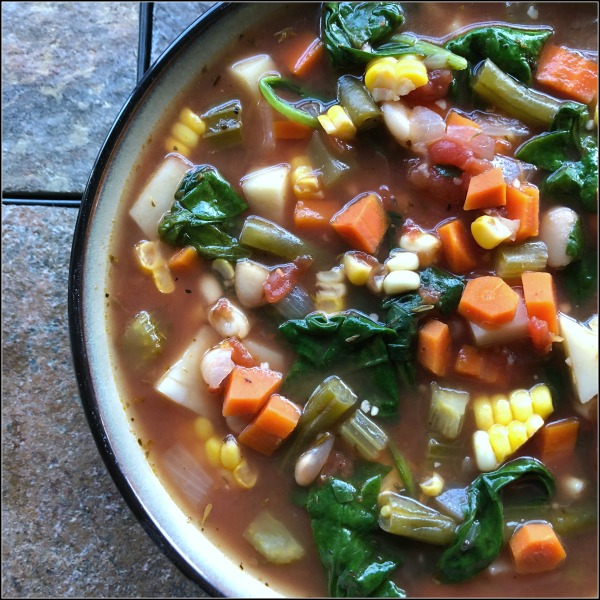 You can't go wrong with a big pot of soup! Always one of my favorite meals, and, bonus: The next day, you can serve cups of leftover soup with one of the above vegetarian sandwich ideas (for a complete two course meal).
No vegetarian recipe roundup can be complete without a classic vegetable soup recipe, and Slow Cooker Very Vegetable Soup fits the bill nicely. This naturally gluten free, completely vegan soup requires just a few minutes of sauteing and chopping in the morning — then, it simmers away all day in your slow cooker until dinnertime. (And, in a beautiful circle of life effort, be sure to save your veggie scraps from this soup toward scratching up a new batch of homemade vegetable broth… to use in your next batch of soup!)
Looking for something with a little more kick? Take your vegetable soup in another direction in this 30 minute Salsa Vegetable Soup with Beans, which gets most of its flavor from a jar of chipotle salsa. Such a simple vegetarian pantry basics recipe, yet so hearty & filling.
Requiring just a few simple ingredients, this fresh & flavorful Cheesy Summer Corn Soup stars seasonal corn on the cob in a sweet + spicy + tangy pot full of cheesy, corny (in the best sense!) goodness. Don't give up on the comforting goodness of soup in the summertime; instead take advantage of the freshest of fresh veggies.
Choose Chili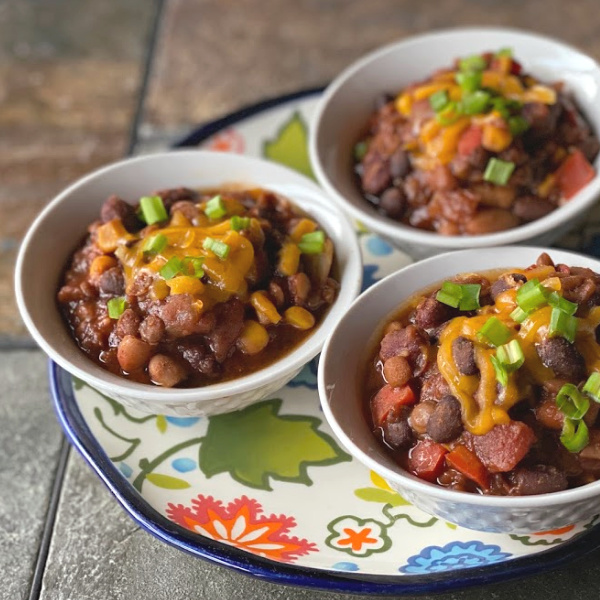 Just a hop, skimp and a jump away from soup, a hearty vegetarian chili never fails to please. A favorite classic recipe, Easy Vegetarian Black Bean Chili comes together quickly with pantry staples when you're looking for a last minute weeknight dinner idea.
If you're looking for a meatless slow cooker chili that also uses mostly pantry staples, Vegetarian Three Bean & Lentil Chili ought to do you. Protein packed and plentiful, this hearty bean & lentil chili recipe is super filling, gluten free, and vegan (if you don't top with cheese).
Meatless Meals for the win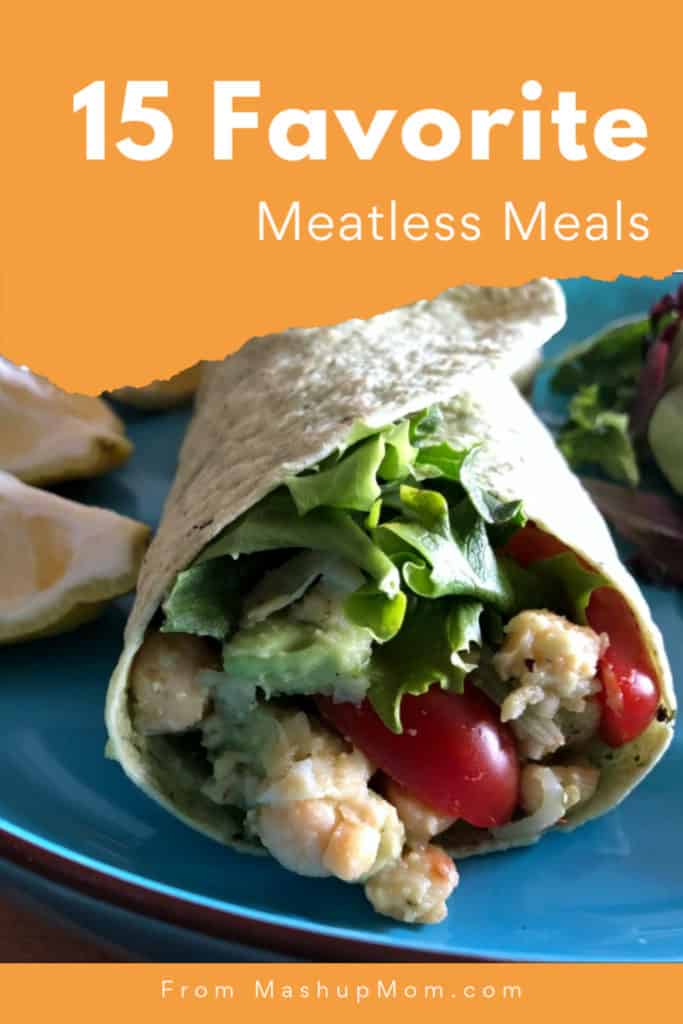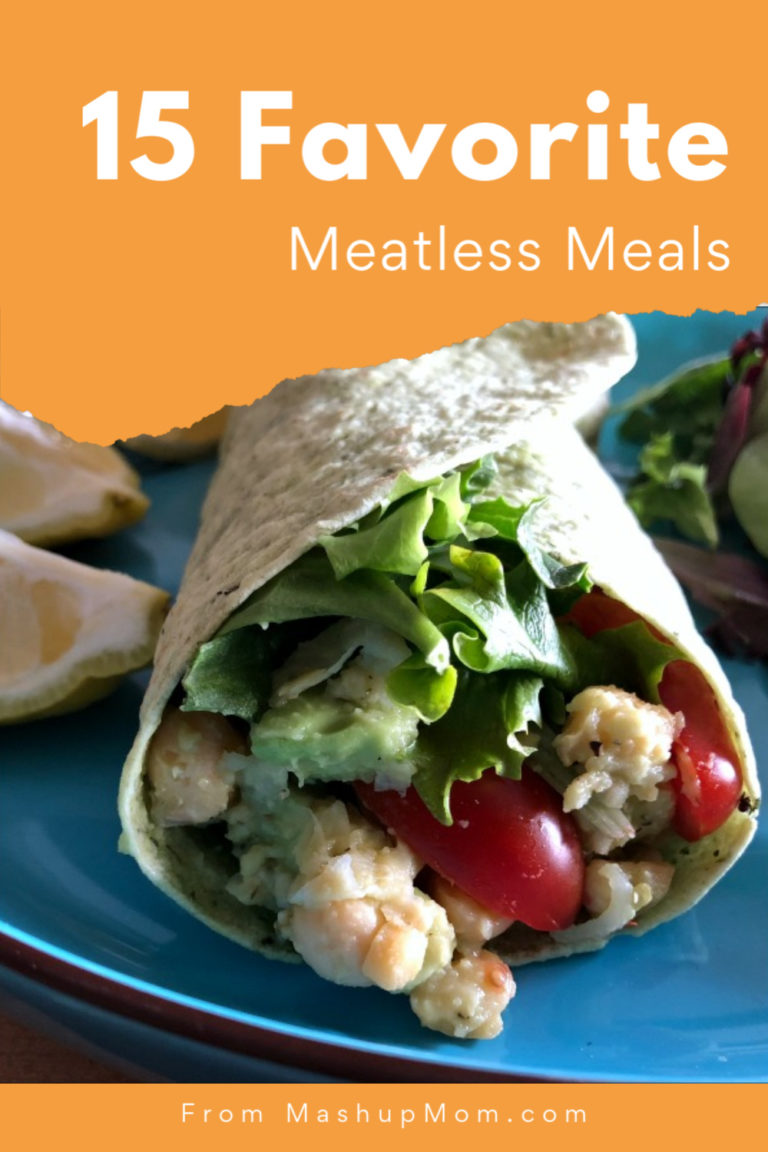 Whether you're looking for vegetarian recipe inspiration for Meatless Monday, trying to reduce your consumption of meat, or simply seeking more affordable alternatives, these 15 most awesome meatless meal ideas should help get you going. Enjoy!