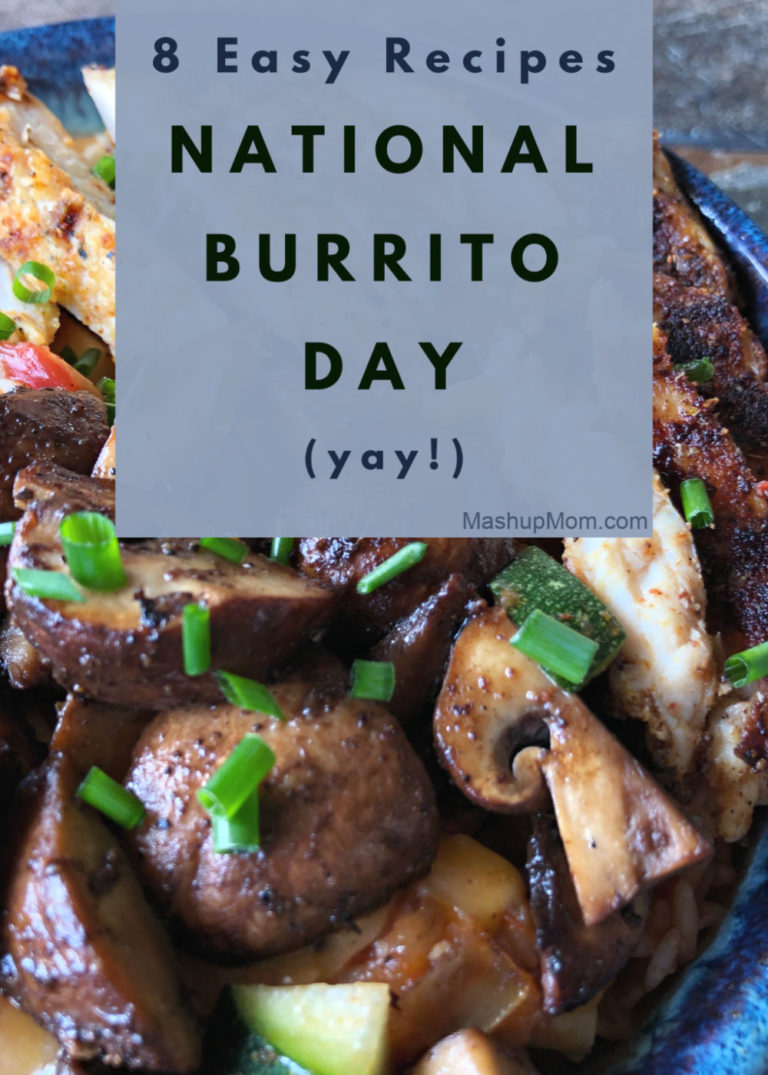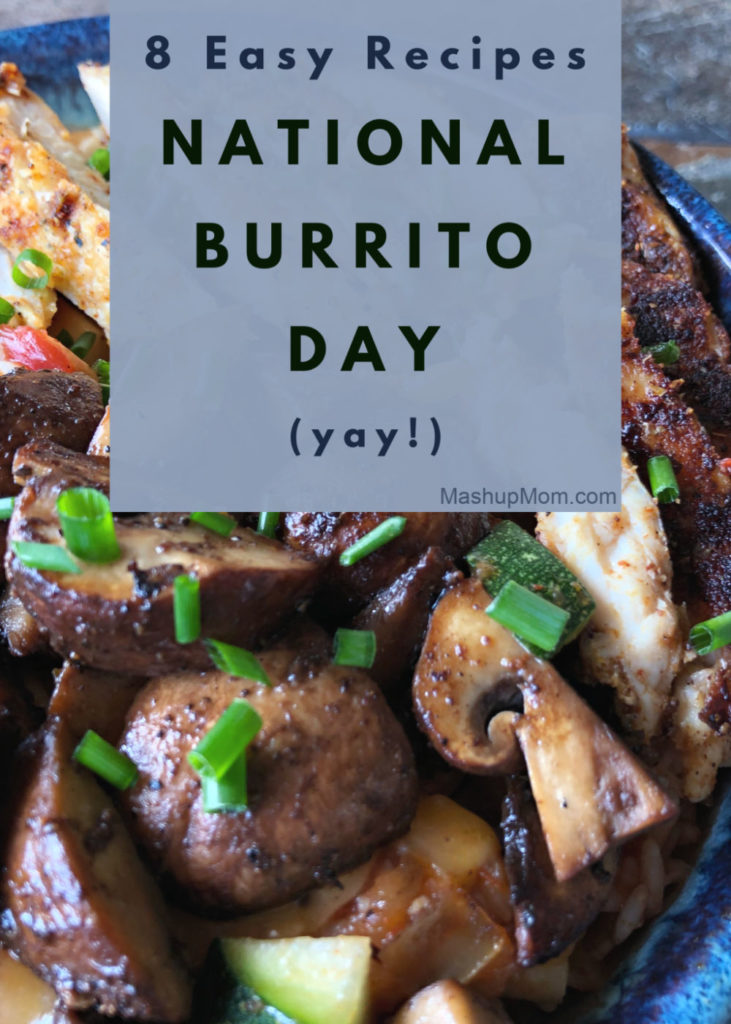 Happy National Burrito Day 2020! (As if I could let this day pass by without comment, right?) Here are eight easy burrito recipes to help you get through national burrito day at home. Make yourself a satisfying batch of homemade burritos to celebrate the day — or, really, any day is a good day to make burritos.
Eight Easy Burrito Recipes
There are so many ways to make burritos, but here I've rounded up just a few favorite recipe options for you. Let's start with burritos in a bowl, shall we?
Burrito Bowls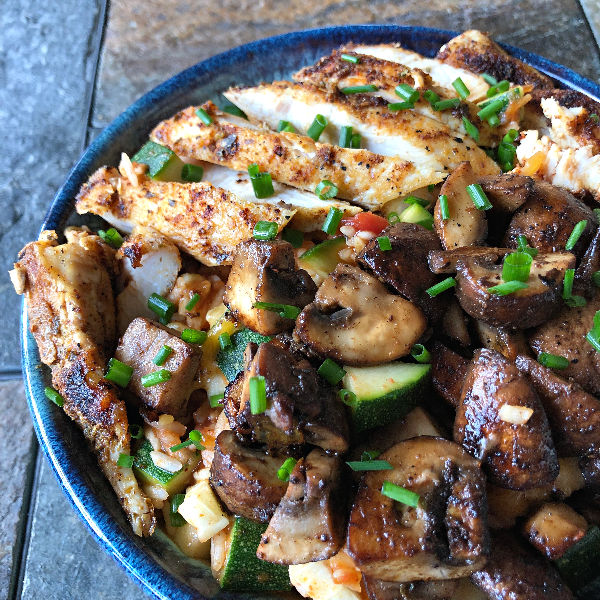 Burrito bowls never go out of style! Try these zucchini Spanish rice burrito bowls with chicken & mushrooms on for size, for instance. These gluten free bowls give a savory, veggie-full twist to comfort food. Also try:
And, since there's a fine line here… we'll also call this chicken fajita rice skillet close enough! These fajita bowls aren't particularly spicy, but you can jazz them up to your own tastes with taco sauce (or even spice them up more heavily while cooking, if everyone's in agreement).
Vegetarian Burritos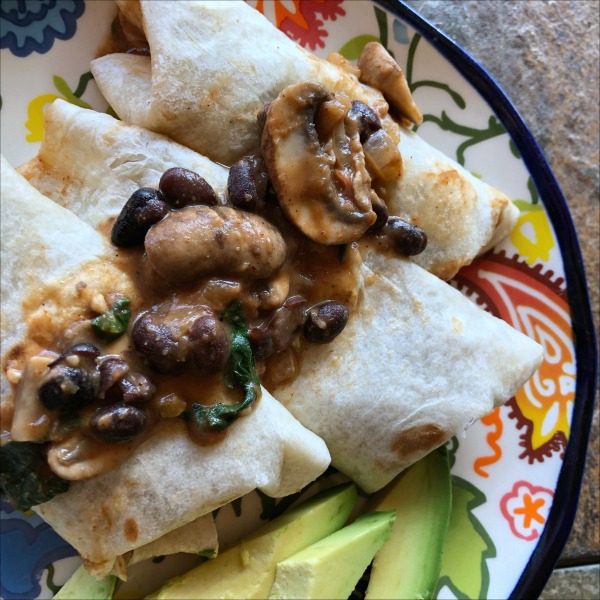 Give these mushroom, black bean, & spinach vegetarian burritos a try on your next Meatless Monday, Taco Tuesday, or… any day of the week is really a good day for hearty, cheesy, veggie burritos, don't you think?
Burrito Fillings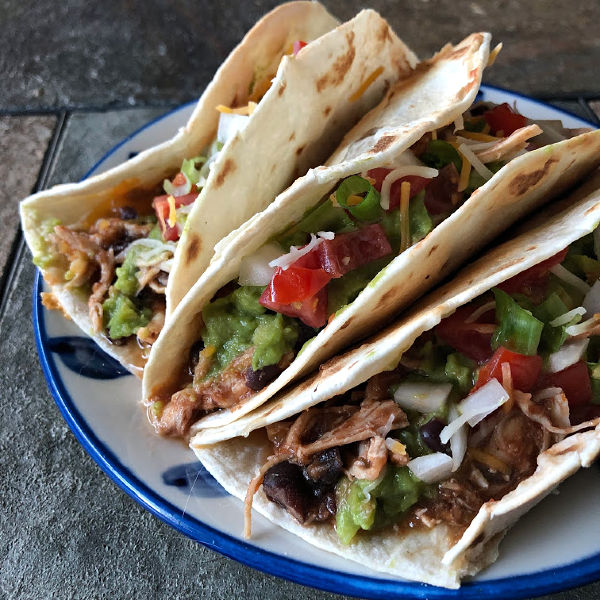 How about make-your-own-burrito night made easy, when you slow cook up a big batch of filling & flavorful protein. Whether you turn it into tacos or roll it up into burritos… that's entirely up to you! Try one of these easy Crock-Pot options:
Or, you know, just eat it by the spoonful. We'll never tell.
A bonus burrito tip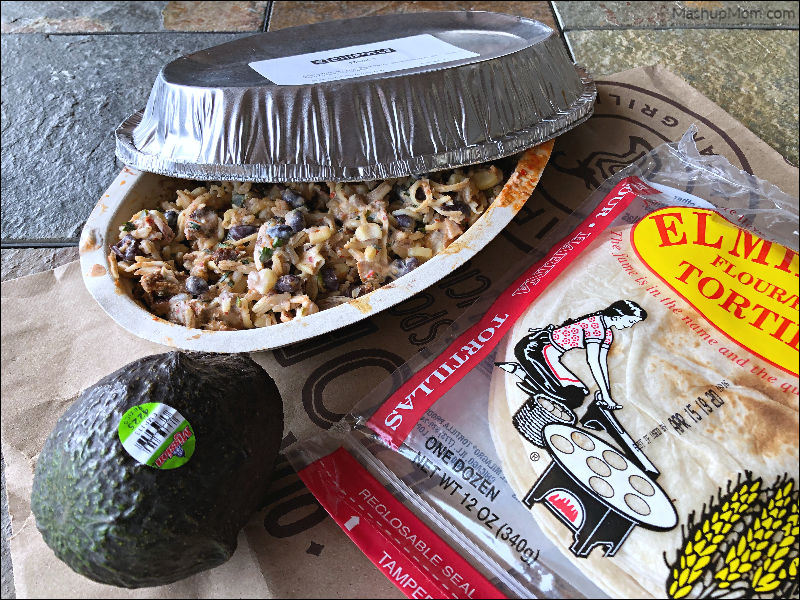 If you're going with carryout burritos this year, though, here's a bonus life hack for you: Turn a Chipotle bowl into dinner for four!
Chipotle, by the way, is offering free delivery when you order $10+ on their site or through the app through 4/12/20 (not valid if you order through 3rd party delivery platforms).
Happy National Burrito Day, all. What recipe are you going to try tonight?