I received Duffy's Craft Beer shampoo and conditioner for purposes of review. All opinions in this post, however, are my own.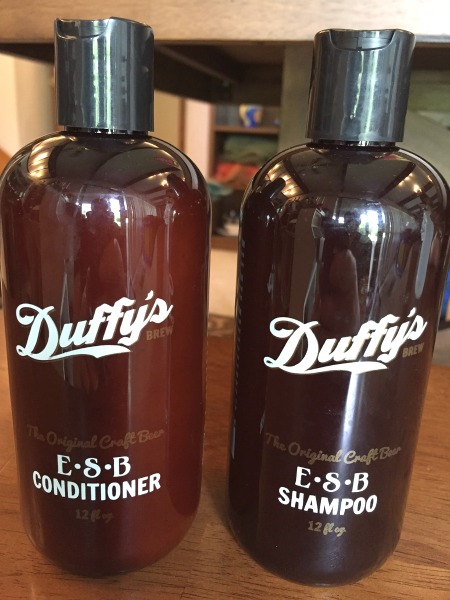 So you know how I've been posting a weird thing on Amazon every morning? Well, back in April I posted Duffy's Brew Premium Craft Beer Shampoo, with a tongue-in-cheek comment about whether it makes your hair smell like beer. 🙂 Luckily the kind folks at Duffy's took this in the spirit intended, and they recently sent over samples of Duffy's Craft Beer Shampoo and Conditioner so that I could see for myself whether this was in fact true.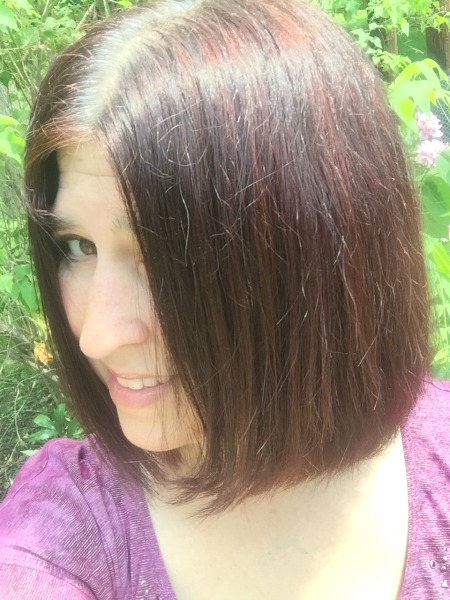 This I will say: Duffy's Craft Beer Shampoo & Conditioner left my hair super soft & shiny! I also got a kick out of the warning on the bottle: Beer tastes good. Beer shampoo doesn't. Don't drink me.
But does the product smell like beer?
Yeah, kind of. The shampoo smells more yeasty than anything else, almost like baking bread in the shower. The conditioner smelled a little more hoppy — but no: My hair did not smell like beer after using.
How does it work?
Duffy's Craft Beer Shampoo is very thick, but doesn't create a lot of lather because it's sulfate, paraben, and phthalate free. (And another plus: Not tested on animals.) The conditioner was so thick it was almost impossible to get out of the bottle, so I had to take the whole cap off to use.
Will I keep using it?
I have really thick hair, and would recommend Duffy's Craft Beer Shampoo & Conditioner as better for fine or thinning hair. It was slightly drying, but seemed to add both body and volume, and does add a nice shine. It did the job, however, and I will continue to use occasionally as a clarifying shampoo to help remove product buildup from my regular shampoo and conditioner.
For regular use, though, I'm passing mine on to MashupDad. What a fun Father's Day gift idea this would be for the beer lover in your life, too!