Weird Amazon products? Don't mind if we do. Fun finds from this past week of May 8, 2023 include people shaped kitchen utensils, a cat tongue grooming brush, a big mouth hippo candy dish, and more.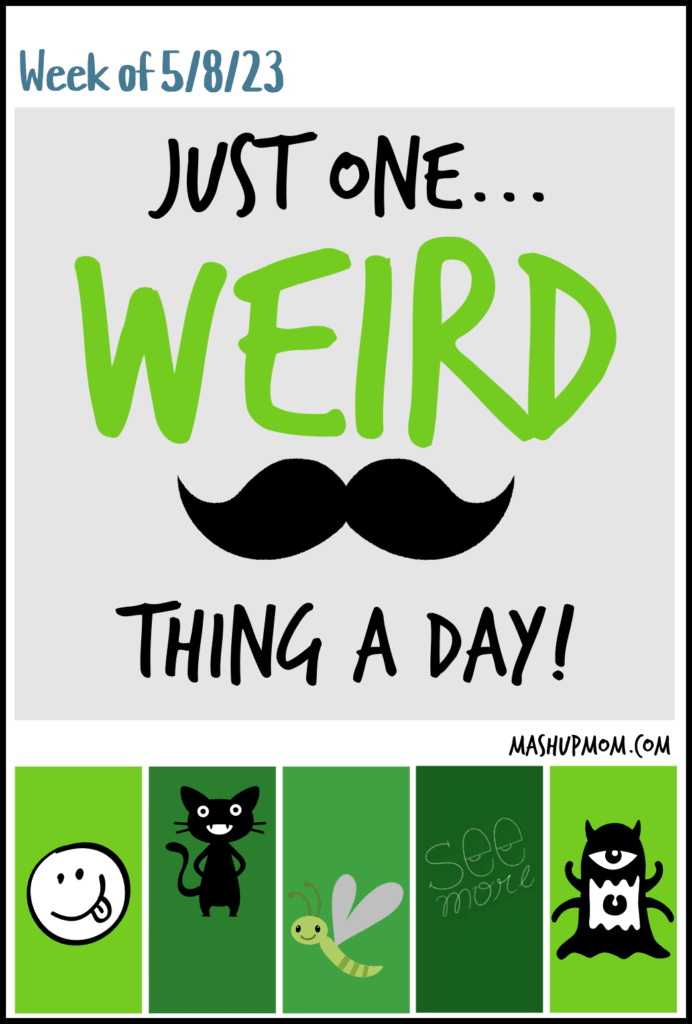 Weird things on Amazon, just for a little smile. Find one of these on the Mashup Mom Facebook page every morning, where we enjoy the whimsical, strange, cute, or just plain fun side of Amazon. Each Sunday, we round up the week of weirdness here.
What are you liking out of this week's weird Amazon items?
Weird things on Amazon in May 2023
Just look at this colorful set of kitchen utensils, shaped rather disturbingly like cute little people!
Literal POP art for your wall: David meets bubble gum pink.
Got candy? Share it with others in a fun & different way, using this (too cute) big mouth hippo candy dish.
So, this is a little throw rug… but of course it features a tiger, on a flamingo pool float, wearing sunglasses, and sipping lemonade.
Measuring spoons, but let's make them look like a cactus in a pot, why don't we?
This Caturday, you have the opportunity to groom your cat like its mama with this… well, it's literally a cat tongue brush!
If you're a cat person, don't miss the ongoing adventures of The Notorious Bad Kitty Lucy and friends!
Make your summer a lot more fun, with this GINORMOUS INFLATABLE MONSTER SPRINKLER. It stands over six feet tall.
More weird Amazon products here next week
Come back next week for a brand new roundup of weird Amazon stuff! Or, head over to Facebook every morning to check out another fun find to start your day out with a smile. (Of course, you'll also find much, much more over there — I'd love for you to come join in conversation with us.)
As an Amazon associate, I earn from qualifying purchases.