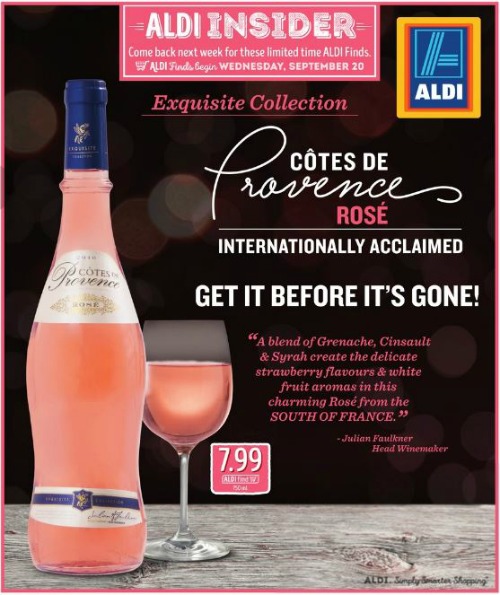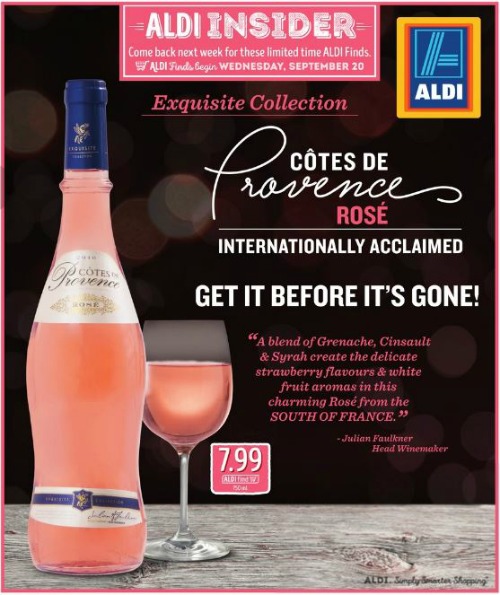 Earlier this week I told you about how, seduced by advertising, I picked up a bottle of this ALDI limited time award winning Exquisite Collection Côtes de Provence Rosé. This is the first time this specific wine has been sold in the U.S., and it was named the best value rosé in the International Wine Challenge's Great Value Awards two years running.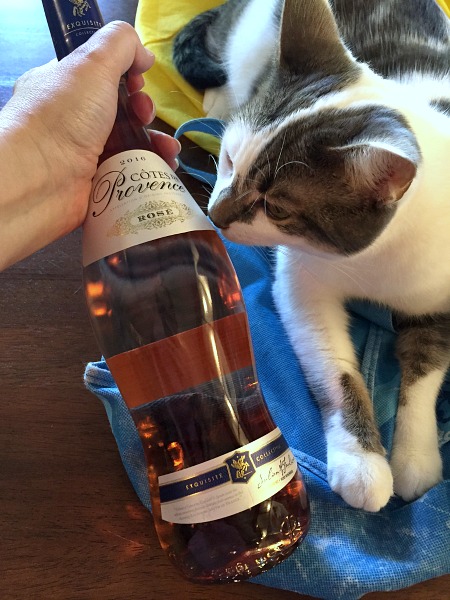 This particular ALDI award-winning Rosé launched nationwide (in stores that sell alcohol) two days ago for $7.99, available while supplies last. When I stopped by my ALDI at 9:30 AM on Wednesday (just 30 minutes after they opened), there were already only a few bottles left on the shelf! News and online reports say it sold out in many stores that morning, so you had to act quick.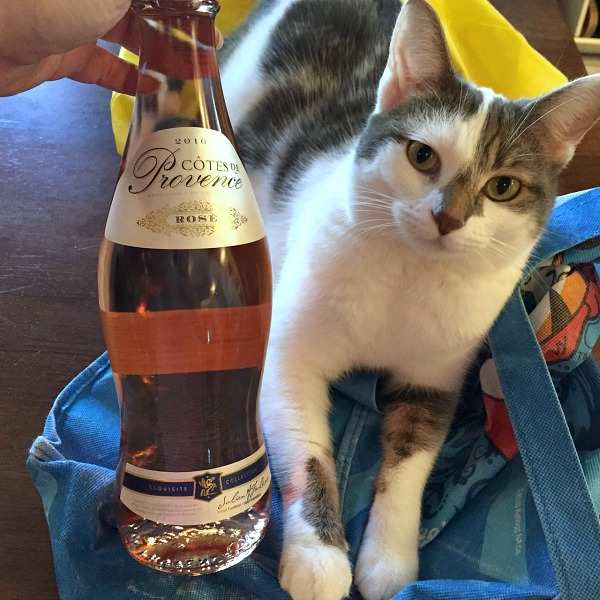 So, MashupDad and I duly gave the "internationally acclaimed" rosé a try. For starters, it's truly a lovely presentation: This is such a pretty bottle that I'd feel good about gifting to someone; it just screams out to be sipped on the patio on a warm summer evening.
I mean, it even looks elegant next to my ratty & well-used ALDI shopping bags… although perhaps Bad Kitty Lucy adds a touch of class here… 😉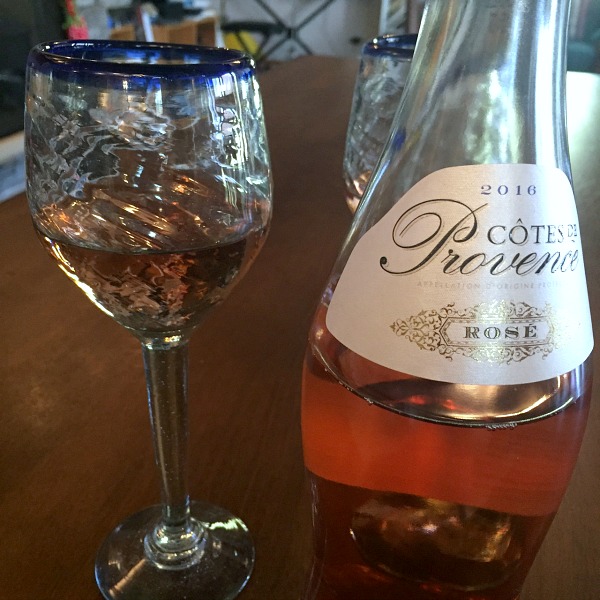 I should mention straight up that neither of us regularly drinks rosé, so this was less than a fair taste test. (MashupDad prefers his wine on the sweeter side, and I generally prefer a Merlot or Cabernet.) ALDI's Côtes de Provence Rosé, however, was even drier than either of us anticipated, and to be honest? After all that buildup, we weren't fans.
This is likely a failing of our taste buds rather than the wine itself, though, which seems to epitomize what rosé should be. If you are a rosé drinker and prefer a dry, lighter wine, you will love this one! And never fear, the rest of our opened bottle won't go to waste — I'm gifting it to a friend who will give it the love and attention it deserves.
Did you pick up the ALDI Rosé this week?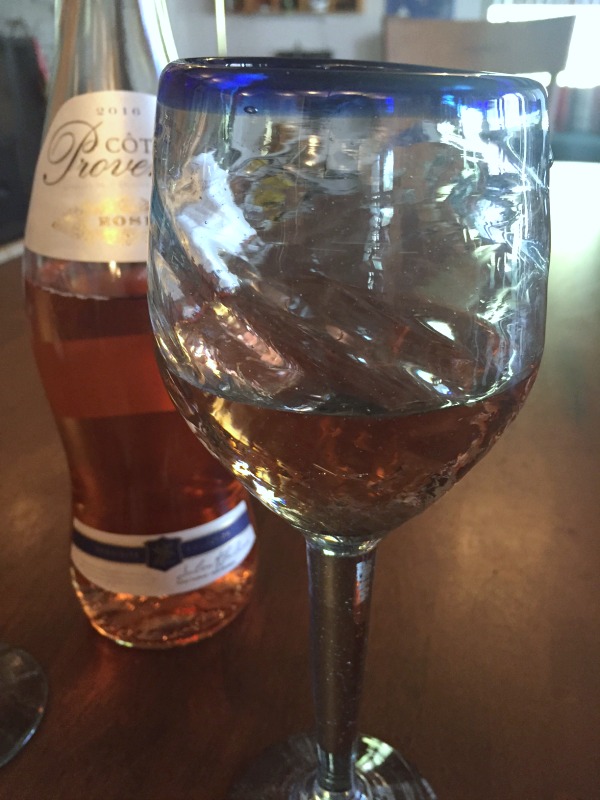 I only picked up one bottle of the Côtes de Provence Rosé to try, but saw people loading their carts up to the limit of six. I hope all the rosé lovers out there enjoyed it so much more than we did! If you did pick up a bottle (or two, or six…) of this rosé, what did you think of it?
And if you're an ALDI shopper…
Don't miss the free weekly ALDI meal plans! Use these to help you meal plan affordably and realistically for your family.